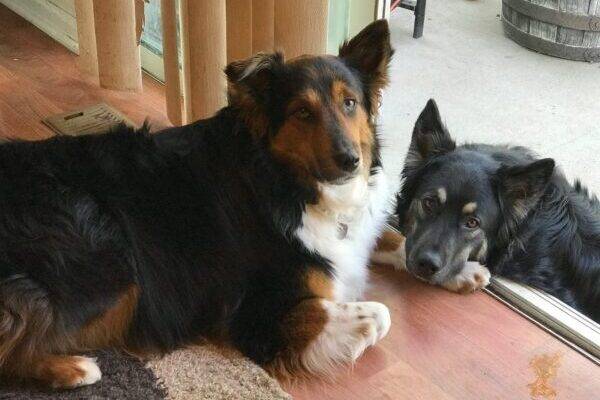 Shelties For Adoption in Centennial Colorado – Meet Skyline & Silvia
Meet Skyline / Silvia!
There is a $300 adoption/rehoming fee. All supplies will be included.
---
Location: Centennial, CO, 80015
Type of Pet: Dog
Breed: Shetland Terrier/Collie – German Shepherd/Unknown
Age: 2 1/2
Color/Coat Type: Black, long
Size: 60 lbs
Health Issues: No
Behavior Issues: Yes
Skyline / Silvia is:
Spayed, Fully vaccinated, House Broken
Skyline / Silvia gets along with:
Toddlers, Small Children, Older Children, Dogs, Strangers
Personality
They are both EXTREMELY good with people and are very loving. They love to play. Silvia is a very well behaved dog other than excessive barking, and Skyline is the same other than chewing.
Food and Diet
Skyline / Silvia is currently on Other
Beneful originals daily
Reason For Rehoming
My mom is currently housing them, but it is difficult for her because she is in need of a hip replacement. It is too much to care for them on her own. I do not make enough money, nor do I have the means to get my own home to care for them as of right now. I am currently living in a host home that my job provides, but doesn't allow pets.
How to Adopt Skyline / Silvia
If you would like to consider offering Skyline / Silvia a loving, forever home, please fill out our Request To Meet A Pet form here:
http://pet-net.net/adopt-a-pet/
Once received, we will contact you to discuss your request and set up a mutually convenient time to meet Skyline / Silvia and their owner in their home.