Yorkie – Maltese Mix Dog For Adoption Near Seattle WA – Adopt Max
Meet Max, Yorkshire Terrier Maltese Mix Dog For Adoption in Port Orchard WA
Have you been looking for a Yorkie for adoption in Seattle? A pre-loved Maltese dog to adopt in Washington? They don't come any cuter than Max! This impossibly adorable little pooch is thought to be a mix of Maltese and Terrier – most likely Yorkshire Terrier (Yorkie) or West Highland White Terrier (Westie). This mix is often referred to as "Morkie". While his breed is not 100% certain, the fact that he is cuter than a butterfly's elbow is a certainty.
Max is just 18 months old. He weighs just 10 pounds, and is a joyful, playful and incredibly affectionate bundle of love and licks.
Max is nearly perfect. He is sweet and loving, playful and fun. He is well behaved and gets along with respectful children and other dogs. He has not been around cats, but Terriers tend to be "cat chasers", so it would depend on the personality of the cat.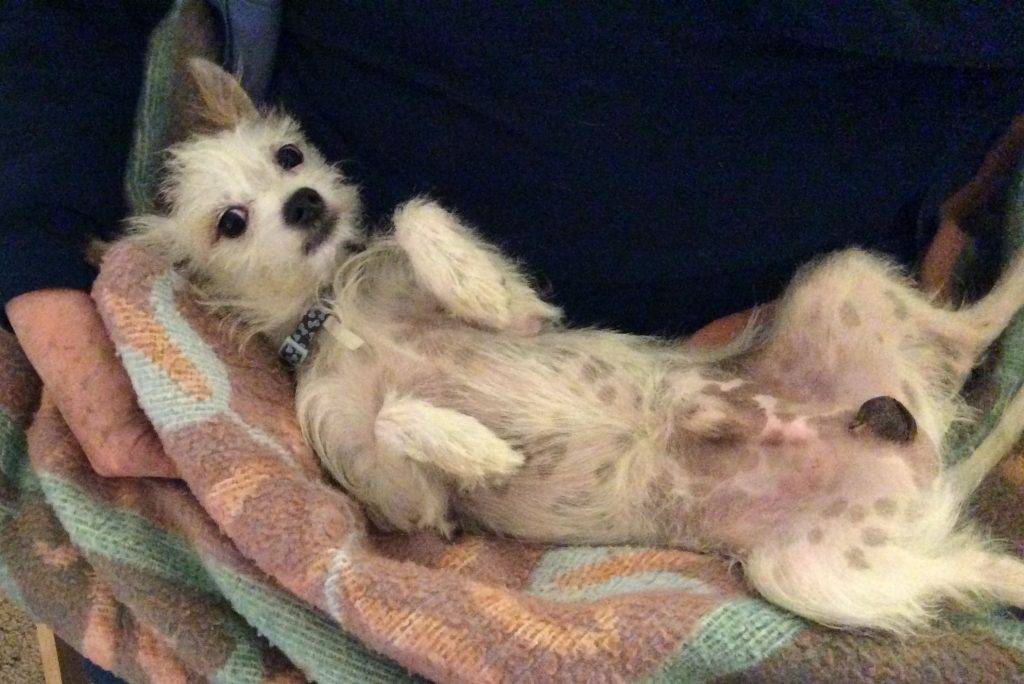 Max's owners are a retired couple who adopted him from a "kill shelter" in California. They love him to bits, and want the very best for him.
Max has a little more energy than they had anticipated, and he has a fear of his harness and leash – he is not able to be walked at this point and will need lots of positive reinforcement to get used to walking on a leash. Very occasionally he has piddle accidents, which happen when he is anxious. Max is a bit of a diamond in the ruff, but he has lots of potential, and his extreme level of cuteness more than makes up for these small issues.
Max will thrive in the right environment. He needs a family who can give him tons of attention, playtime and positive reinforcement. In return, he offers unlimited love, joy, laughter and companionship.
If you have been looking for a tiny dog with a big personality, put in a request to meet Max today. He can't wait to cuddle and play his way into your heart.
Adopt Max Today! There is a $150 adoption fee. Supplies and veterinary records will be included.
Questions about Max? Contact our Seattle dog rehoming team today.
Text MAX to (888) 833-2128 or email Max@dog-lover.us. We look forward to hearing from you.
---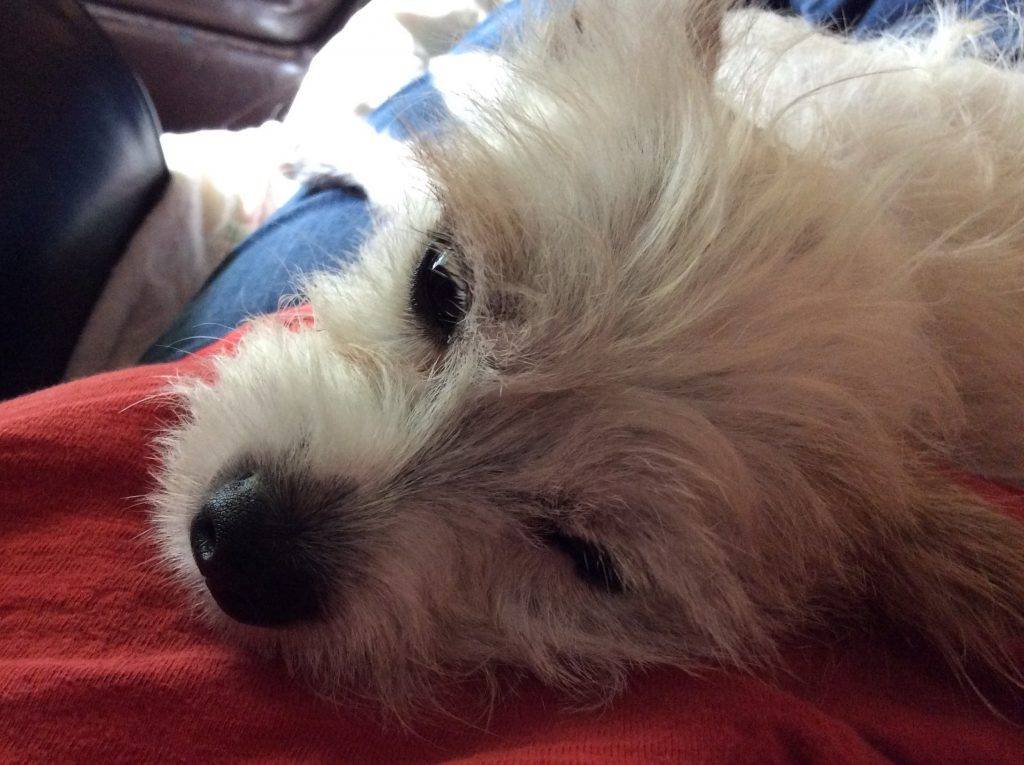 All About Max – Morkie (Yorkie Maltese Mix) Dog For Adoption Near Seattle WA
Name of Pet: Max
Location: Port Orchard, WA, 98366
Type of Pet: Dog
Breed of Pet: Terrier mix – Most Likely Maltese x Westie or Yorkie
Sex of Pet: Male
Age of Pet: 1 1/2 years?
Spayed/Neutered?: Yes
Health Problems: No
Behavior Issues: Yes He is very fearful of harnesses, leashes, baths… He immediately took control of all our other dogs toys as soon as we brought him home which caused her much stress.
Up To Date on Vaccinations: Yes
Gets along with cats: Unknown
Gets along with dogs: Yes
Good with Children?: Yes
House Broken or Litter Trained?: Yes
Crate Trained?: Yes
Accessories Included: Toys, crate, pet bed. Harness and leash.
Max's Personality
His sweet disposition.
He loves to play with balls, sqeak toys, toilet paper tubes,
He will lay his head down on my chest and snuggle in for a hug.
When he gets excited he wil prance down the hallway and takes a few extra leaps in the air (like he's kicking his heals up)
When no one will play with his he flings the ball around and chases after it.
He's nuts for the laser light.
Max's Current Home Environment
We live in a single family home with a fenced back yard. There's another dog. They get along well together.
Max's Current Family:
My husband and I are retired. We have a daughter and grandson who stop in several times a week. We have a pretty quiet house for the most part.
Max's Favorite Toys, Foods, Activities?
Balls, squeak toys, anything that you can throw for him to retrieve. He loves chasing a laser light.
Cute Max Story:
As I get going in my daily tasks I will frequently turn to walk out of a room only to discover a ball laying on the floor in the doorway of whatever room I'm in. As I step through the door I will immediately see Max waiting patiently for me to kick it down the hall…butt in the air, perfectly poised for the anticipated chase!
Why is Max Being Rehomed?
Max has too much energy for my husband and I at this point in our lives. He was a rescue from a high-kill shelter in California. He needs remedial training to walk on/tolerate a leash. We didn't know that we needed to put a leash on him frequently after we adopted him last year. Also when he's afraid he piddles.
Max's Perfect Adoptive Home Will Be:
Max would do great with a family with kids. He loves to play, snuggle. He craves attention and deserves an active household.
Additional Comments:
This little dog is super sweet. He so deserves a good home.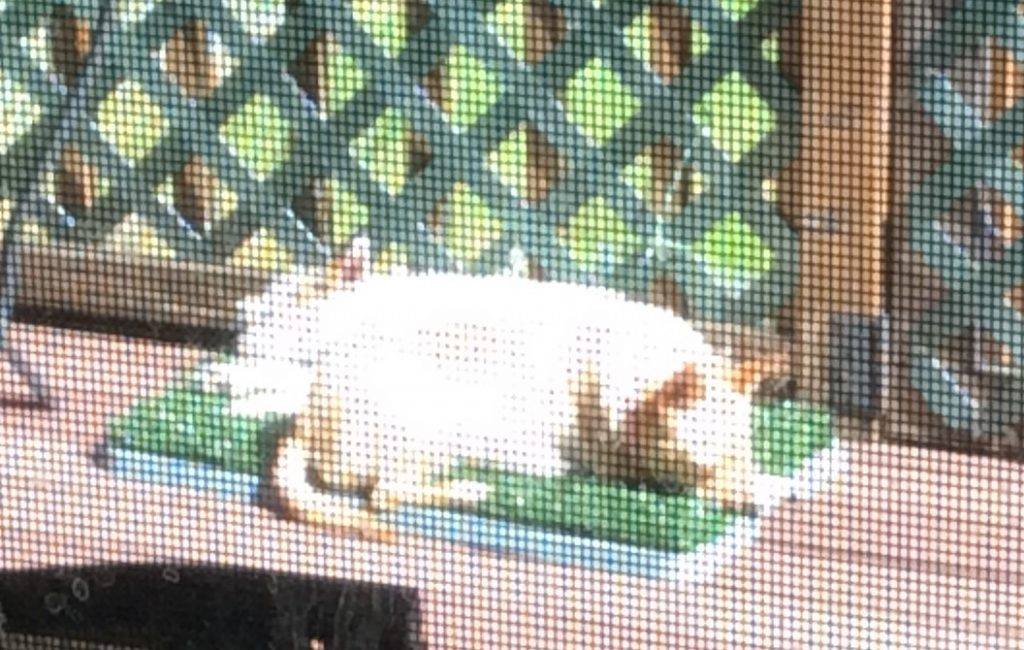 How To Adopt Max The Yorkie Mix Near Seattle
If you are interested in adopting this special Terrior Dog For Adoption in Port Orchard WA, please fill out our online meeting request here. Once received and reviewed, our staff will ask the pets owner to reach out to you and arrange a meeting.
Adopt Max Today! There is a $150 adoption fee. Supplies and veterinary records will be included.
Questions about Max? Contact our Morkie dog rehoming team today.
Text MAX to (888) 833-2128 or email Max@dog-lover.us. We look forward to hearing from you.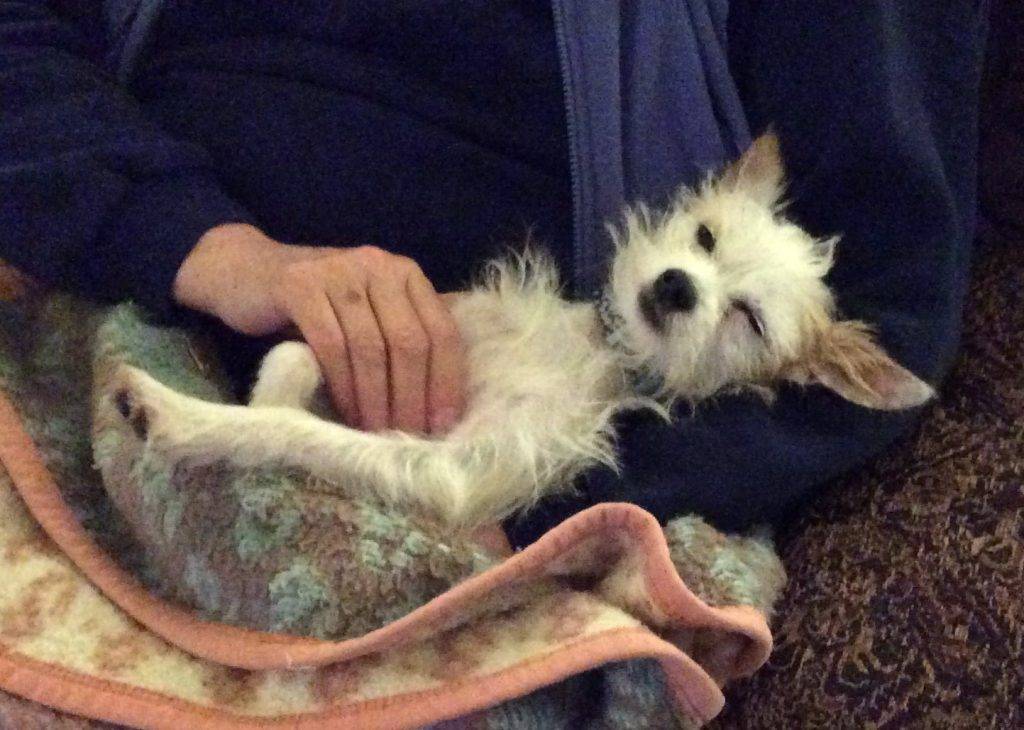 Max – Morkie For Adoption in Port Orchard WA
Max the Morkie is located in Port Orchard, WA, close to the following towns and cities in WA:
15 miles to Seattle, WA
70 miles to Victoria, Canada
108 miles to Surrey, Canada
118 miles to Burnaby, Canada
120 miles to Vancouver, Canada
139 miles to Portland, OR
Bremerton, WA
White Center, WA
Burien, WA
Seattle, WA
SeaTac, WA
Des Moines, WA
Annapolis, WA
Retsil, WA
East Port Orchard, WA
Parkwood, WA
Navy Yard City, WA
Charleston, WA
Orchard Heights, WA
Bremerton, WA
Sherman Heights, WA
Conifer Park, WA
Manette, WA
Fernwood, WA
West Park, WA
Bellevue, WA
Federal Way, WA
University Place, WA
Esperance, WA
Kent, WA
Sheridan Park, WA
Bethel, WA
Madrona Point, WA
Gorst, WA
Tukwila, WA
Mercer Island, WA
Renton, WA
Shoreline, WA
Adopt this adorable 18 month old male Maltese mix dog today.