Yorkshire Terrier Adoptions and Rehoming
Dedicated to finding good homes for preloved Yorkshire Terriers and Yorkie mix dogs and puppies throughout the USA and Canada. Yorkshire Terrier rehoming.
Need to find a good home for your Yorkshire Terrier or Yorkie mix dog or puppy?
Contact our pet rehoming coordinator, or request Yorkshire Terrier Dog Rehoming Services here.
Yorkshire Terriers For Adoption / Rehoming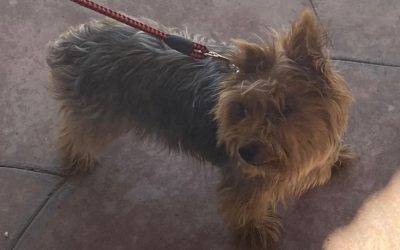 Meet Tinkerbell, Yorkshire Terrier Dog For Adoption in Anaheim Calif Tinkerbelle, a sweet 3 year old Yorkshire Terrier, along with her best friend, a Papillon dog, are in urgent need of a loving new home anywhere within a reasonable distance of Anaheim CA. Healthy,...
Need to Rehome a Yorkshire Terrier?