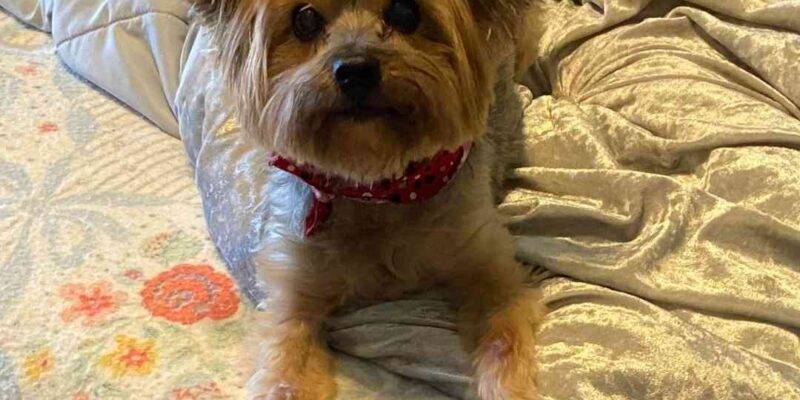 Yorkshire Terrier (Yorkie) Dog For Adoption in Cartersville Georgia – Supplies Included – Adopt Sebastian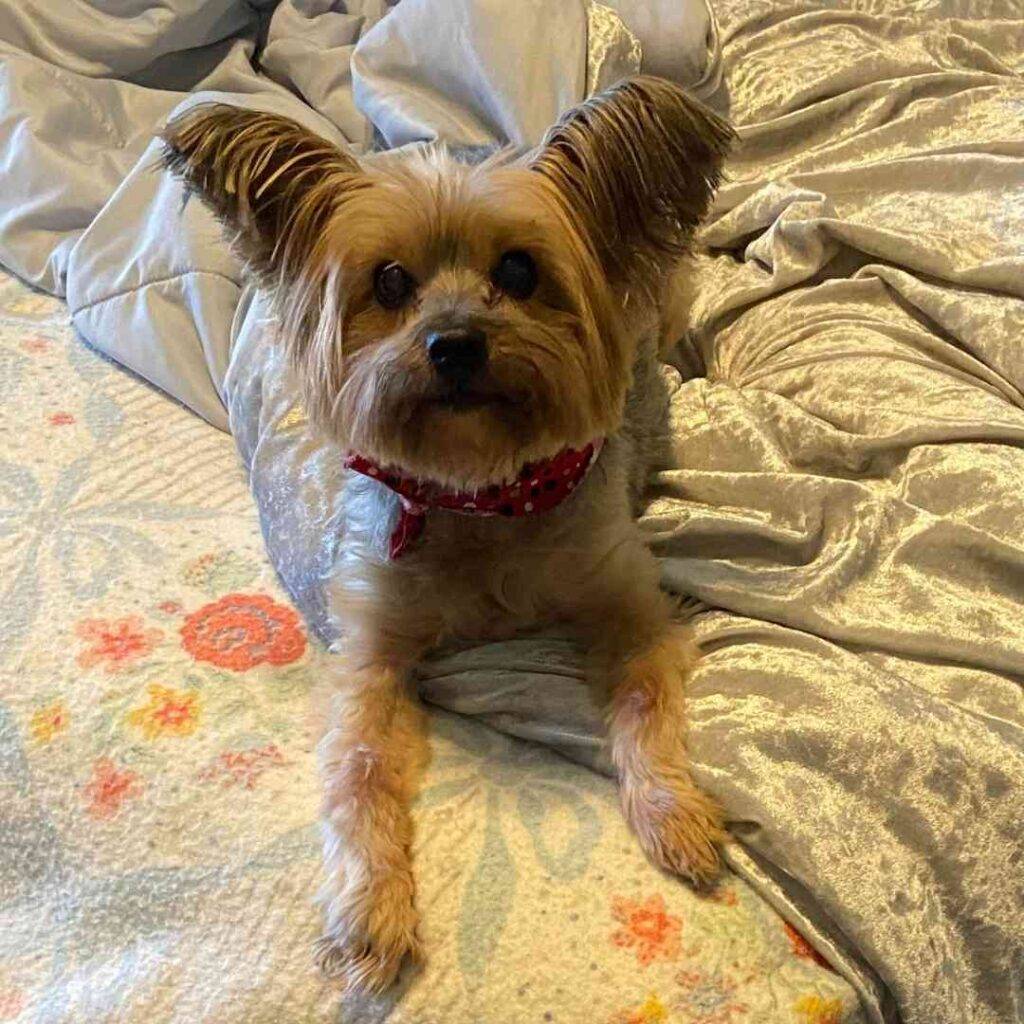 Pure bred Yorkie Dog for Adoption in Cartersville, GA
Looking for a pure bred Yorkie Dog to adopt in Cartersville, GA? Just 12 years old and weighing 12 lbs, Sebastian has been fixed, fully vaccinated, housebroken, crate trained and leash trained. He is an obedient little guy that and is good with other dogs, and people of all ages. He's a friendly and very cute little man. He loves to play with his beloved balls, and likes getting tummy rubs and chin scratches.
Tragically, Sebastian's elderly owner passed away last week, leaving him in need of a home. He is hoping to find a home similar to the one he shared with his owner. A senior or retired couple looking for a small breed dog to adopt will be perfect for him – so long as they promise to spoil him rotten. A new home for Sebastian where he will be cherished and kept safe, happy, and healthy for life will be exactly what he is looking for.
If you have room in your heart and home for Sebastian, please complete our online meeting request form. Once received, our Cartersville Dog Rehoming team will make arrangements for you to meet Sebastian and his/her owners. Adopt Sebastian today!
There is a $75.00 adoption processing fee. Supplies, accessories, and veterinary records will be included.
How To Adopt Sebastian
If you are interested in adopting this special pure bred Yorkie in Cartersville GA, please fill out our online meeting request below. Once received and reviewed, our staff will ask the pets owner to reach out to you and arrange a meeting.
Questions about adopting Sebastian?
Text SebastianYORKIE to (888) 833-2128. We look forward to hearing from you!
---
All About Sebastian – Pure bred Yorkshire Terrier Dog For Adoption in Cartersville GA
♥ Name of Pet: Sebastian
♥ Location: Cartersville, GA, 30120
♥ Type of Pet: Dog
♥ Breed of Pet: Yorkshire Terrier
♥ Color / Coat Type: brown,black and white
♥ Age of Pet: 12
♥ Size of Pet: 12 lbs.
♥ Health Problems: no
♥ Behavior Issues: no
♥ Gets along with:
* Babies and Small Children
* Older Children
* New People
♥ Pet is:
* Fixed
* Fully Vaccinated
* Housebroken
* Leash Trained
* Obedience Trained
* Crate-trained
♥ Food: Other
caesars brand dog food
Sebastian – Pure bred Yorkie Dog For Adoption in Cartersville GA
---
Sebastian's Personality
very lovable pet
Why is Sebastian Being Rehomed?
this is our mothers pet who just recently had a stroke and can no longer care for him
very good dog just no place to put him
Nearby Locations
Sebastian is located in Cartersville, GA, close to the following towns and cities:
Acworth GA,
Kennesaw GA,
Woodstock GA,
Dallas GA,
Canton GA,
Marietta GA,
Rome GA,
Powder Springs GA,
Mountain Park GA,
Calhoun GA,
Smyrna GA,
Austell GA,
Lithia Springs GA,
Roswell GA,
Mableton GA,
Thank you for your interest in this deserving pure bred Yorkshire Terrier dog for adoption in GA.