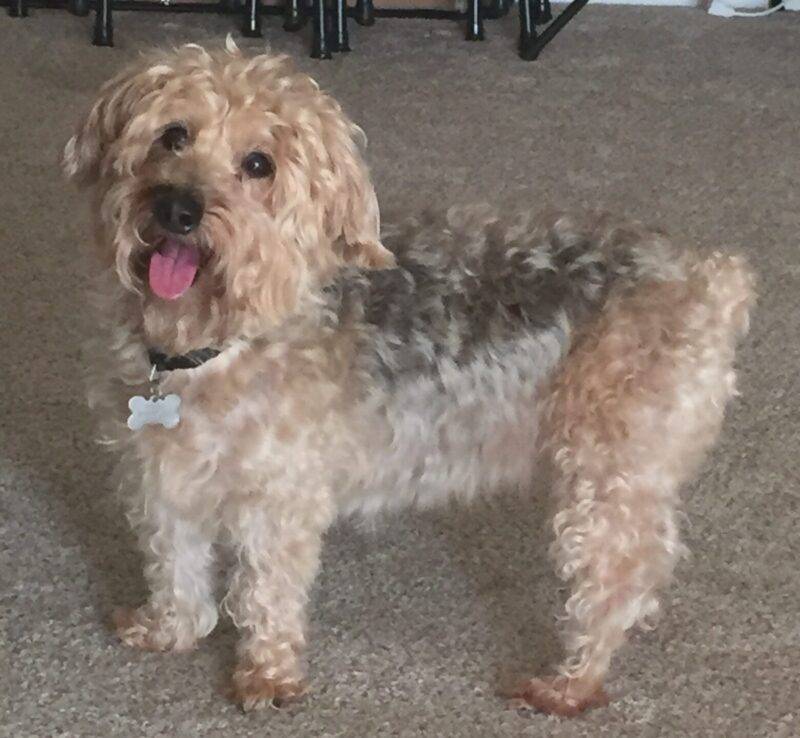 Yorkipoo For Adoption in Atlanta – Supplies Included – Adopt Tyson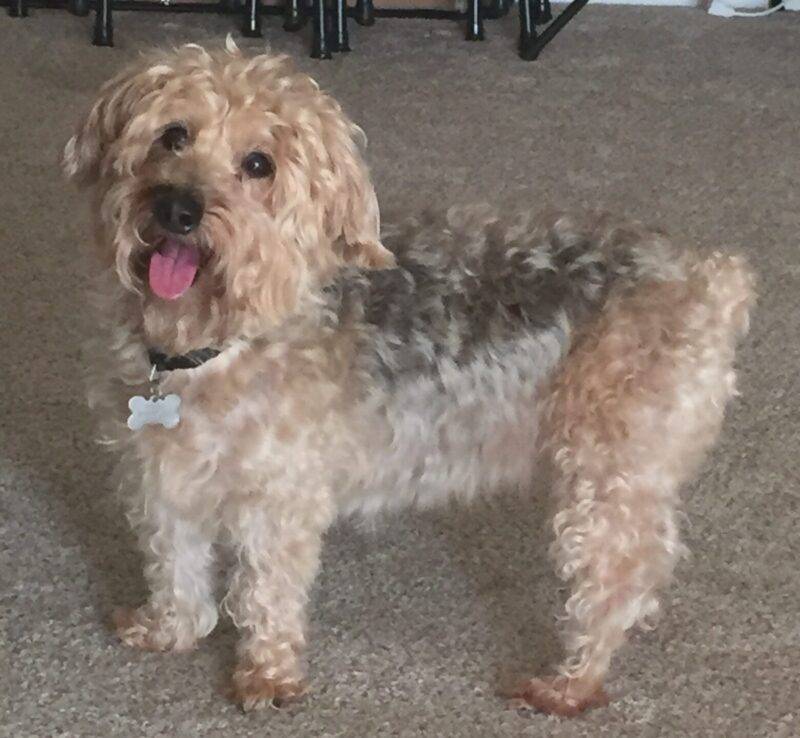 Yorkipoo For Adoption in Atlanta – Supplies Included – Adopt Tyson
TYSON is a gorgeous GRAY colored Yorkshire Terrier Standard Poodle mix Yorkipoo Dog for adoption in ATLANTA GA. A senior at age 12, Tyson weighs 16 pounds. He is in good health and has been neutered, fully vaccinated and microchipped.
This sweet male Yorkipoo is extremely adorable. He has a sunny personality and a great smile. He is very cuddly and thrives on human attention. He does not like to be left on his own, so needs an owner who either works from home, or is retired and willing to take him along to appointments or other excursions.
If you are looking for an extra special dog, Tyson would love to meet you. He will be rehomed with supplies and veterinary records.   Adopt TYSON today.
How To Adopt TYSON the Yorkipoo
If you are interested in adopting this special Yorkshire Terrier Standard Poodle mix Dog for adoption in ATLANTA, GA, please fill out our online meeting request form below. Once received and reviewed, our staff will ask the pets owner to reach out to you and arrange a meeting.
There is a $150 adoption/rehoming fee. Some supplies and veterinary records will be included.
Questions about TYSON? Contact our Yorkipoo rehoming team today.
Text "TYSON" to (888) 833-2128 or email [email protected]. We look forward to hearing from you.
Facts About TYSON
♥ Name of Pet: TYSON
♥ Location: ATLANTA, GA  30324
♥ Type of Pet: Dog
♥ Breed of Pet: Yorkshire Terrier Standard Poodle Mix Dog
♥ Color / Coat Type: GRAY BROWN
♥ Age of Pet: 12
♥ Size of Pet: small
♥ Weight: 16 pounds
♥ Good with cats?: No
♥ Good with dogs?:No
♥ Good with small kids?:Unknown
♥ Good with older kids?:
♥ Health Problems: Yes Weak bladder
♥ Behavior Issues: Yes He is needy/craves attention non-stop. He doesn't like when someone leaves the house or he doesn't get attention, he wines a lot, he listens to what he's told some times.
♥ Fixed: Yes
♥ Fully vaccinated: Yes
♥ House Broken: Yes
♥ Tattoed/Microchipped: Yes
All About TYSON
TYSON's Personality
Sweet, Loves attention, Needy, Loves to be rubbed and cuddled with you, he loves treats more than his food
Sweet
Cuddly
Cutie Pie
He loves to give kisses
He's almost like a human
TYSON's Favorite Toys, Foods, Activities?
He doesn't play with Toys anymore since he's older. He loves any dog food, but we feed him either Diamond Dog food or Rachel Ray Nutrish. He loves the chewy Milk Bones & Beggin' strips.
Cute TYSON Story:
One day he found gum in the back seat of my car, he chewed it through the pack and I didn't know until I heard him smacking. He was chewing it with his back teeth like a human, it was the funniest thing.
Why is TYSON Being Rehomed?
I placed him my brother & he has become too much for him. He wines a lot because he wants attention & he doesn't listen. It's like he's stuck in his ways because he's getting older.
TYSON's Perfect Adoptive Home Will Be:
A home with no other pets, who possibly works Part time or has someone at home most of the day, so he can get the love he desires. Someone who will care for him, has patience & won't hurt him. Someone he can cuddle up with and sleep with if possible. As he's gotten older, he loves to be up under someone 24/7.
Questions about TYSON?
Contact our ATLANTA Dog rehoming team today.
Text "TYSON" to (888) 833-2128 or email [email protected]. We look forward to hearing from you.
---
TYSON's Location
TYSON is located near the following towns and cities in Georgia.
Druid Hills GA,
Gresham Park GA,
North Decatur GA,
Decatur GA,
East Point GA,
North Druid Hills GA,
Belvedere Park GA,
Panthersville GA,
College Park GA,
North Atlanta GA,
Forest Park GA,
Chamblee GA,
Smyrna GA,
Doraville GA,
Mableton GA,
Thank you for your interest in this stunning Yorkshire Terrier Standard Poodle mix Dog for adoption in ATLANTA.