Chihuahua Yorkie Mix Dog For Adoption in Anaheim CA – Supplies Included – Adopt Oreo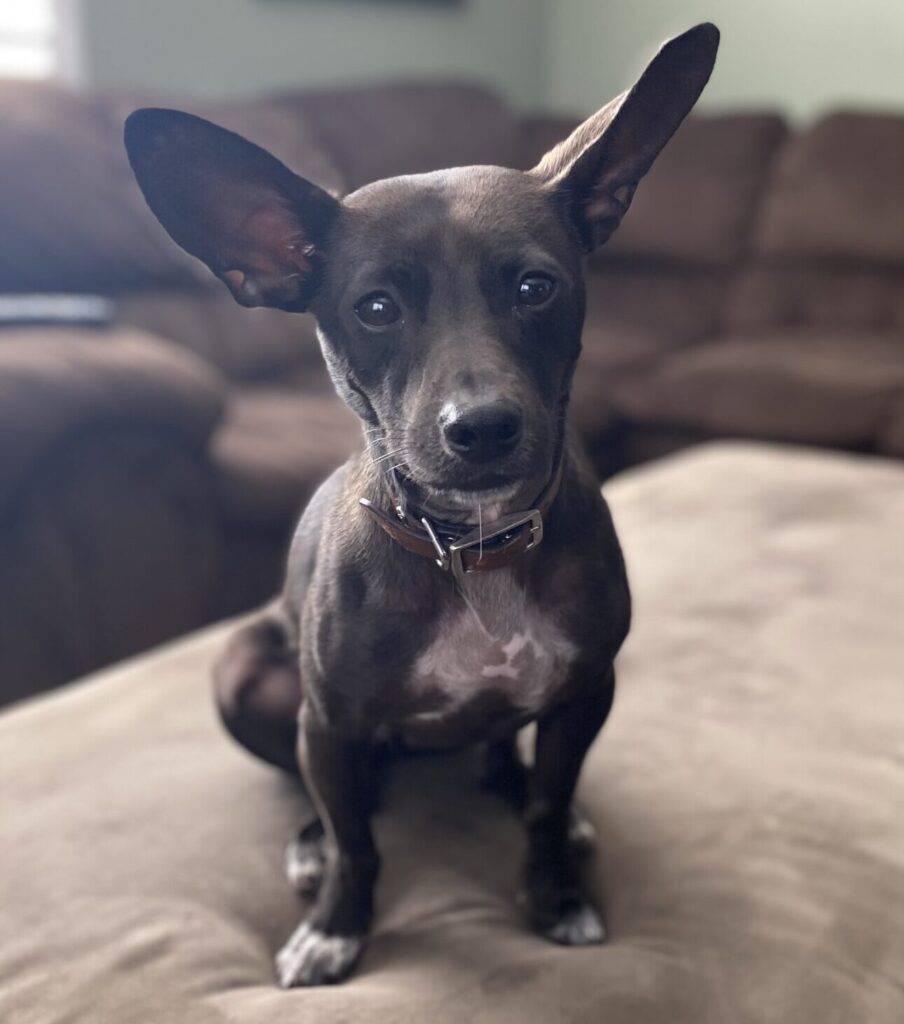 Meet Oreo, Yorkie Terrier Chihuahua Mix Dog For Adoption in La Mirada Ca
Oreo is an adorable little Chorkie (Chihuahua Yorkshire Terrier Mix) dog for adoption in Anaheim (La Mirada) California. 20 months old and weighing 18 pounds, Oreo has been neutered, Fully vaccinated, Crate Trained and House Broken. He is in good health and is looking for a home with no small children or cats.
Oreo will be rehomed with vet records and supplies/accessories. Adopt this cute Chorkie today.
How To Adopt Oreo
If you are interested in adopting this special Yorkie Terrier Chihuahua For Adoption in La Mirada CA, please fill out our online meeting request below. Once received and reviewed, our staff will ask the pets owner to reach out to you and arrange a meeting.
There is a $150 adoption/rehoming fee. Some supplies and veterinary records will be included.
Questions about Oreo? Contact our Anaheim Dog rehoming team today.
Text "OREOCA" to (888) 833-2128  We look forward to hearing from you.
---
All About Oreo – Yorkie Terrier Chihuahua Dog For Adoption in La Mirada CA
♥ Name of Pet: Oreo
♥ Location: La Mirada CA, 90638
♥ Type of Pet: Dog
♥ Breed of Pet: Yorkshire Terrier Chihuahua
♥ Color / Coat Type: Black short hair
♥ Age of Pet: 1 year 9 months
♥ Size of Pet: 16 lbs
♥ Health Problems: No
♥ Behavior Issues:Resource guarding
♥ Gets along with: Older Children, Adults
♥ Pet is: Neutered, Fully vaccinated, Crate Trained, House Broken
♥ Food: Other
Wholehearted dry food for all breeds of all ages one cup in the a.m. and two cups in the afternoon
Oreo's Personality
Oreo is a high-energy, fun, loving dog. He likes to be petted but not carried. He likes to go for walks and loves to eat I feel like he's always hungry. He protects the house from neighborhood cats and barks them away. He loves his chew toys.
He is a great dog and I would like for him to go to a loving home. This is a hard decision but with me being out of the home for so many hours he needs to be with someone who has time to give him love And attention.
Why is Oreo Being Rehomed?
When I applied for grad school I thought it would be virtual but I will be attending class twice a week right after work and I am working back in the office full-time. With my change in schedule, I am afraid I'm going to have to surrender him or re-home him. It's not fair that he has to be in his crate for such long hours and I don't have anyone to help me with him. I love him so much and that is why I feel like he needs to be with a better family. 😢💔 please let me know if it's possible.
Oreo's Perfect Adoptive Home Will Be:
A quiet home with a Chihuahua or Yorkie lover who understands what makes him tick. He is very funny, cute, and playful. He has lots of energy so need someone who can take him for a good, long walk each day.
---
---
Oreo – Yorkie Terrier Chihuahua Dog For Adoption in La Mirada Ca
Oreo is a Yorkie Terrier Chihuahua Dog for rehoming in La Mirada CA. He is located near the following towns and cities in California:
East La Mirada CA,
South Whittier CA,
Buena Park CA,
La Habra CA,
Norwalk CA,
Whittier CA,
Santa Fe Springs CA,
Cerritos CA,
La Palma CA,
Artesia CA,
Hacienda Heights CA,
Fullerton CA,
Brea CA,
Bellflower CA,
Pico Rivera CA,
Adopt this Yorkie Terrier Chihuahua Mix Dog in Ca today.