ADOPTED – Calico Kitten in Newark Jersey City NJ – Concha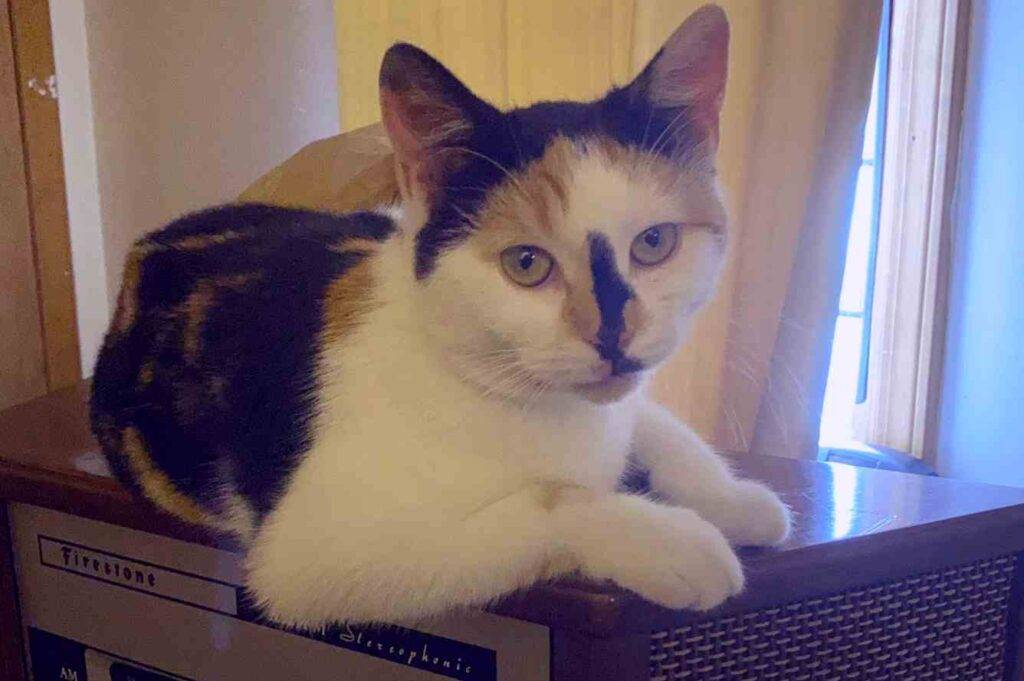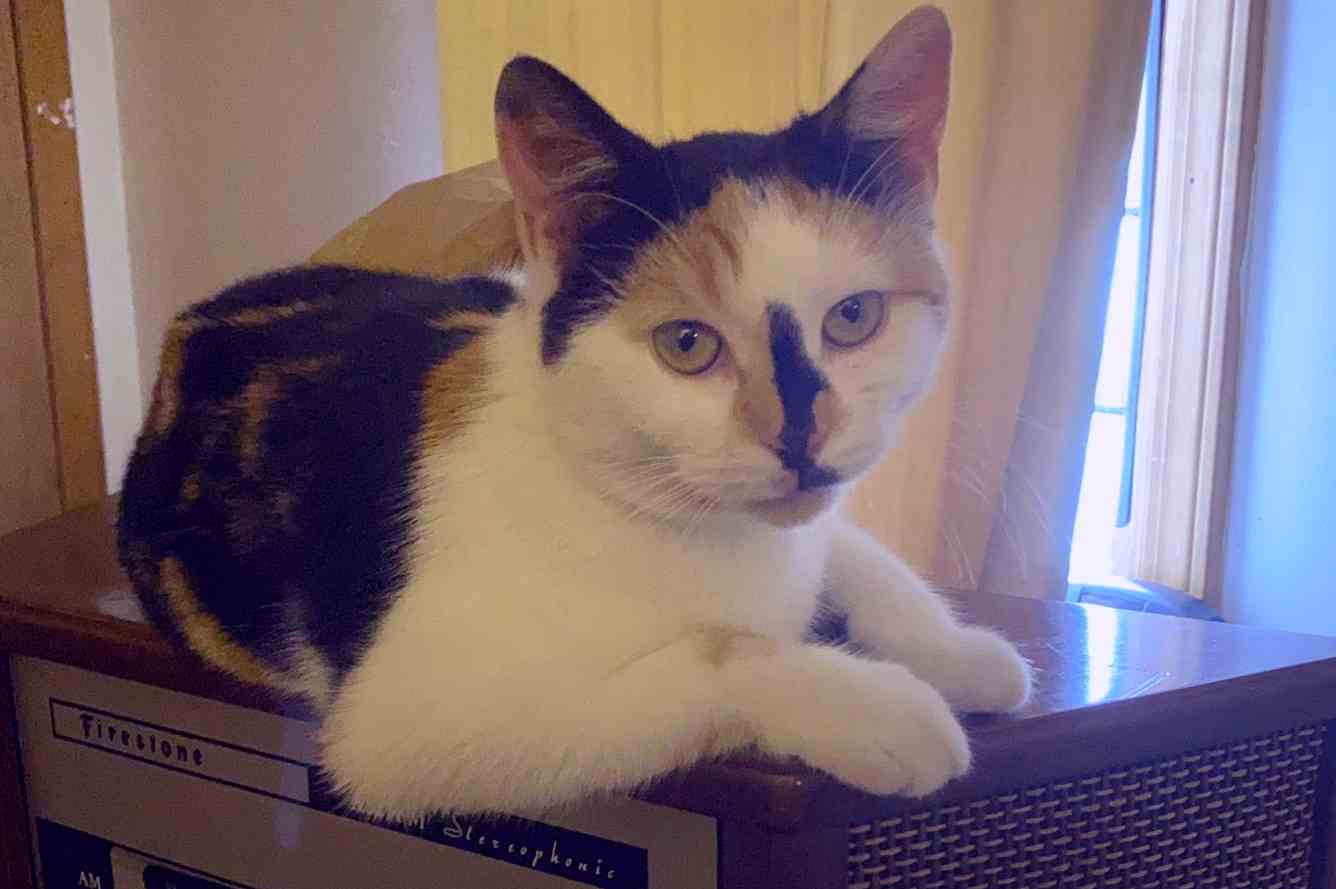 Meet Concha, Calico Cat ADOPTED in Carteret NJ
Concha has found a good home. If you would like to be notified when similar cats are placed for rehoming through Pet Adoptions Network, please complete our online waiting list form.
---
A gorgeous little Calico cat, Concha is looking for a loving new home anywhere within a reasonable distance of her home near Newark / Jersey City, NJ. At just 10 months old, Concha is still a kitten. She has been spayed, micro-chipped, fully vaccinated and litter-box trained.
Concha gets along well with other cats, and with adults. She is fearful of small children. Concha will be rehomed with all supplies and veterinary records.
Concha has a really sweet personality. She is shy at first, but if you give her the time she needs to figure out that you are not a threat, she will become your best friend. Concha loves to play, but she can also be lazy. She loves to watch the birds and butterflies through a sunny window, or bask in sunbeams. She is affectionate, but not needy – playful, but not frenetic.
Concha urgently needs a loving new home because she is being bullied by the other cat in her home. Her owner loves Concha very much but does not want to expose her to any more cat violence. Instead, she is hoping to find Concha her dream home with cat lovers who will cherish her and keep her safe, happy, healthy, and well-fed
If you have room in your heart and home for this sweet little 10-month-old Calico kitten, please adopt Concha today. She will bring with her a ton of cat supplies and accessories – all you need to add is a loving home.
To offer Concha a loving home, please visit:

All About Concha – Calico Cat ADOPTED in Carteret NJ
♥ Name of Pet: Concha
♥ Location: Carteret NJ, 07008
♥ Type of Pet: Cat
♥ Breed of Pet: Domestic Shorthair
♥ Color / Coat Type: Calico
♥ Age of Pet: 10 months
♥ Size of Pet: 8lbs
♥ Health Problems: No
♥ Behavior Issues: No
♥ Gets along with: Adults, Cats
♥ Pet is: Spayed, Microchipped, Fully vaccinated, Litter Trained
♥ Food: Other
Ziwi raw dry food chicken recipe
Wellness kitten food chicken recipe
Wellness poultry pate
Fancy feast chicken and beef
Concha's Personality
Concha is a shy, sweet, loving, food-obsessed, affectionate, aloof, low energy, sometimes playful, silly cat.
I will be sending Concha with toys, food, a litter box, blanket, treats, bowls, slow feeders (she can be a gluttonous eater), a brush, and some waterless cat shampoo.
Why is Concha Being Rehomed?
My other cat has started bullying Concha as she has grown bigger and I have tried everything to stop it with no success.
Concha's Perfect Adoptive Home Will Be:
A quiet home with no small children. Ideally as an only pet, but she would be fine with cat-friendly cats and dogs.  Above all, someone who will cherish her and give her the safe, happy and healthy life she deserves.
Concha – Calico Cat ADOPTED in Carteret NJ
Concha is a Calico Cat for rehoming in Carteret NJ. She is located near the following towns and cities in NJ:
11 miles to Newark NJ,
14 miles to Jersey City NJ,
15 miles to New York, NY
65 miles to Philadelphia, PA
Avenel NJ,
Linden NJ,
Woodbridge NJ,
Rahway NJ,
Colonia NJ,
Iselin NJ,
Perth Amboy NJ,
Roselle NJ,
Fords NJ,
Elizabeth NJ,
Clark NJ,
Roselle Park NJ,
Cranford NJ,
Metuchen NJ,
Hillside NJ,
Adopt this Calico Cat in Newark – Jersey City NJ today.