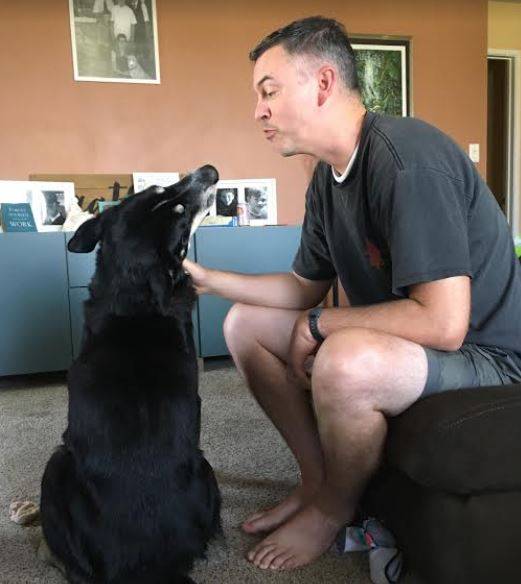 Meet Poe – Siberian Husky German Shepard mix Dog For Adoption in Chula Vista CA
Part clown, part playmate and part cuddle bunny, Poe is the dog that all other dogs wish they could be. This 3 year old German Shepherd Siberian Husky mix is very healthy, fully vaccinated, neutered and house trained. He is more fun than a barrel full of monkeys. He weighs 80 pounds, and has a stunning black and white coat.
Poe loves kids, and enjoys being in the middle of things. He can always be counted on to make you laugh (sometimes until you cry!). He is a fantastic companion and playmate. He loves with all his heart, and has yet to meet a person he didn't adore.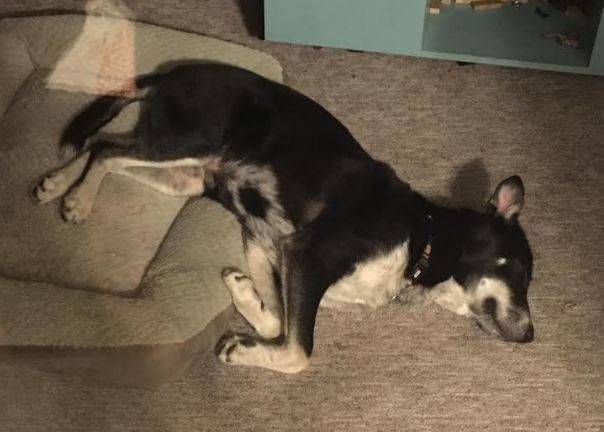 Because Poe is so people oriented, his loving family feel it is best to find him another home. They have such busy schedules that Poe is spending far too much time home alone. They want the very best for Poe, and are dearly hoping to find him owners who have a lot more time to spend with him.
Poe is still hanging on to the "puppy phase" in his life. He has a tremendous amount of energy and really loves to rough-house. He could uses some positive, consistent reinforcement to become the best dog on earth (but he is well on his way there!) Poe's family are in the military, and are due to be relocated on the other side of the country. They are hoping to find his forever home before they relocate – with a couple or family in southern California who will cherish Poe and keep him safe, happy and healthy.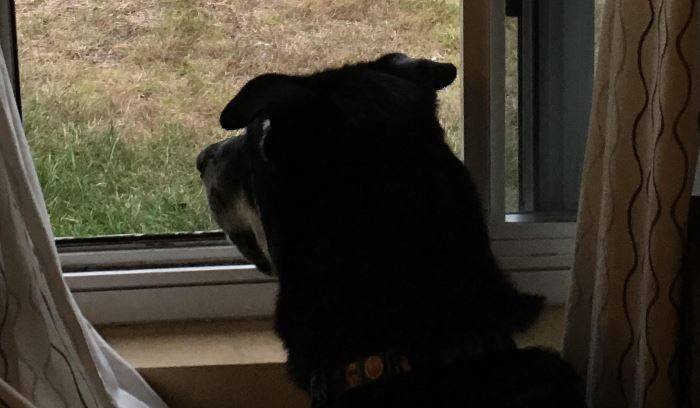 Poe is such an amazing dog. If you have been looking for a dog that is smart, funny, adorable and very devoted and loving, Poe would like to apply for the position. Please offer Poe his forever home today. He can't wait to wag and wiggle his way into your heart and home.
There is a $100 adoption/rehoming fee. Supplies and veterinary records will be included.
---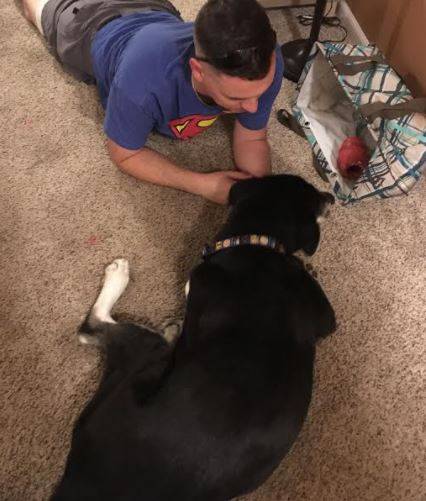 All About Poe – Siberian Husky German Shepherd mix Dog For Adoption in Chula Vista CA
Name of Pet: Poe
Location: Chula Vista, CA, 91913
Type of Pet: Dog
Breed of Pet: Siberian Husky/German Shepherd mix
Sex of Pet: Male
Age of Pet: 3
Spayed/Neutered?: Yes
Health Problems: No
Behavior Issues: No
Up To Date on Vaccinations: Yes
Gets along with cats: Unknown
Gets along with dogs: Unknown
Good with Children?: Yes
House Broken or Litter Trained?: Yes
Crate Trained?: No
Accessories Included: A kennel, pet bed, toys, treats, the remaining food, collar, leash, food & water bowls.
Poe's Personality
Poe is a very energetic and fun dog. He loves to be outside and loves to run and play. He loves to chase his tail and is perfect for outdoor activities. He loves to play in the hose!
Poe's Current Home Environment
A small home with a large yard.
Poe's Current Family:
My family includes my husband and myself and our 5 children. 4 teenagers and an 8 year old. Our schedule is a very busy one!
Poe's Favorite Toys, Foods, Activities?
Poe loves to go for walks, run and play outside. He loves playing in the sprinkler and chasing his tail. He loves to pull on rope toys and loves to wrestle.
Cute Poe Story:
When my kids jump on the trampoline, he loves to run underneath and try to get their toes. It is hilarious.
Why is Poe Being Rehomed?
Like I mentioned, our family has a busy schedule. We are in and out all day and all week long. It isn't fair to Poe. We are military and getting ready to move across the country. We would love to find him a happy home.
Poe's Perfect Adoptive Home Will Be:
We are looking for a family/home for Poe that is active! Someone/someone's who can play, take him for long walks.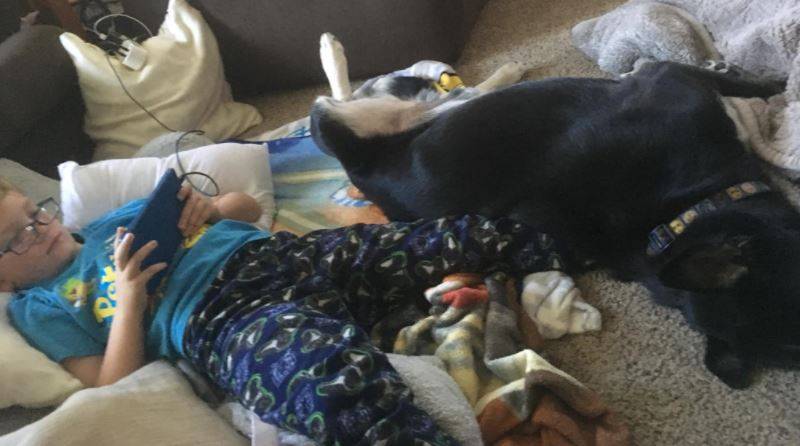 How To Adopt Poe – German Shepherd Husky Mix in Chula Vista
If you are interested in adopting this special Husky/German Shepard mix Dog For Adoption in Chula Vista CA, please fill out our online meeting request here. Once received and reviewed, our staff will ask the pets owner to reach out to you and arrange a meeting.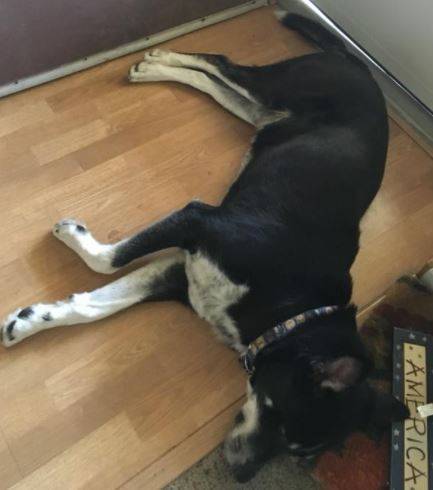 Poe – Husky/German Shepard mix Dog For Adoption in Chula Vista CA
Poe is a White & black medium Husky/German Shepard mix Dog for adoption in Chula Vista CA, near the following towns and cities in California.
National City, CA Bonita, CA Imperial Beach, CA Coronado, CA San Diego, CA La Presa, CA Lemon Grove, CA Spring Valley, CA La Mesa, CA Rancho San Diego, CA El Cajon, CA Bostonia, CA Santee, CA
Lakeside, CA Sunny Vista, CA Boal, CA Lynwood Hills, CA Lincoln Acres, CA Harbor Side, CA Castle Park, CA National City, CA Shelltown, CA Paradise Hills, CA Otay, CA Bonita, CA Coronado Heights, CA Palm City, CA
South Crest, CA South San Diego, CA Rancho del Rey, CA South Bay Terraces, CA
He is also located within a reasonable drive from: Santa Ana, CA Riverside, CA Anaheim, CA Long Beach, CA San Bernardino, CA
Adopt this sweet White & black medium Husky/German Shepard mix Dog today.