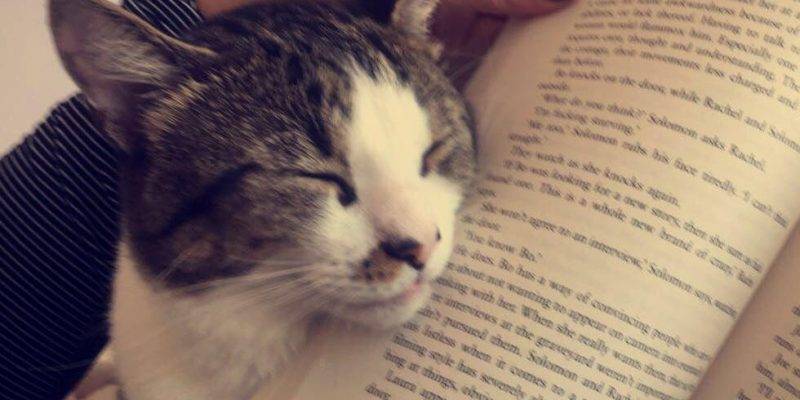 Exquisite Tabby and Tabby Tuxedo Cat Best Friends For Loving Home in Houston Area – Adopt Finn and Angus Today
Meet Finn and Angus, Bonded Male Tabbies For Adoption in Houston TX
Handsome and healthy bonded young male tabby cats in Houston seek very loving home due to owner-allergies. Fixed, shots, chipped, supplies included. Adopt Finn and Angus today.
There is a $50 adoption/rehoming fee to adopt both cats together. Supplies and veterinary records will be included.
Questions About Finn and Angus?? Text "Finn and Angus" to (888) 833-2128 or email [email protected]. We look forward to hearing from you!
Finn and Angus are the ultimate cuddle cats. Best friends since Finn joined the family, this pair of healthy young male Tabby cats go together like bread and butter. They love each other – almost as much as they love their owners.
Angus is a gorgeous Tabby Tuxedo (White cat with tabby markings), while Finn and Angus is a playful and endearing brown tabby cat. Both cats are very healthy, fixed, up to date on shots, micro-chipped and well behaved. They both have impeccable litter box habits, and always use their scratching posts.
Sometimes life throws curve-balls at people, and such is the case for their owner, Catherine. She met the man of her dreams, only to discover that he is very allergic to cats. Now married and with a new baby, the couple have had to make the very difficult decision to rehome Finn and Angus. Husband Omar is having terrible breathing problems, and they have tried so many things in an attempt to be able to keep the cats.
It breaks both their hearts to have to look for a new home for Finn and Angus, but they are dearly hoping to find them a home where they will be cherished and kept safe, happy and healthy. The cats have always been strictly indoor cats, and should stay that way.
These cats are so calm, affectionate, engaging and friendly. They would fit in well with a family with respectful children, a couple or single cat lovers. They are good with other cats, and accepting of cat-friendly dogs. Although they are friendly and love people, the cats are fine being left on their own together while you are at work or school.
So if you have been thinking of adding some feline friends to your home, Finn and Angus would love to meet you. They are "ready to love" cats, and will come with all supplies and veterinary records. Their loving owners would love to keep in touch with the cats in their new home, but only if you are comfortable with it.
Please offer this dynamic duo of purrs and playfulness the loving, forever home they desperately need and very much deserve. They can't wait to steal your heart!
Questions About Finn and Angus?? Text "Finn and Angus" to (888) 833-2128 or email [email protected]. We look forward to hearing from you!
---
All About Finn and Angus – Tabby Cat For Adoption in Houston TX
Name of Pet: Finn and Angus
Location: Houston, TX, 77056
Type of Pet: Cat
Breed of Pet: Tabby
Sex of Pet: Male
Age of Pet: 3.5 years
Spayed/Neutered?: Yes
Health Problems: No
Behavior Issues: No
Up To Date on Vaccinations: Yes
Gets along with cats: Yes
Gets along with dogs: Unknown
Good with Children?: Yes
House Broken or Litter Trained?: Yes
Crate Trained?:
Accessories Included: carriers x 2
toys
collars
brushes
water fountain
food dishes
any food we have
scratching posts x 2
Finn and Angus's Personality
– affectionate and sweet
– entertaining
– well behaved and low key
– loyal
– independent
Finn and Angus's Current Home Environment
calm and quite relaxed
Finn and Angus's Current Family:
2 adults with a newborn baby
Finn and Angus's Favorite Toys, Foods, Activities?
loves small toys that he can hunt with (throw in air and chase)
likes the laser
anything with a feather!
plays alot by himself
likes to chase and playfight with angus
likes soft blankets to cuddle into
will come lay with you on sofa for pets
likes to look out window at birds
loves hunting bugs
eats purina dry food occasionally wet food (the pate type)
Cute Finn and Angus Story:
Finny was found at a research center that i worked at with chemical burns on his paws. He was very scared and timid when i took him home as a kitten and has grown into a confident young cat who loves to explore and play! He initially hated angus when i brought him home and would often bully him. Today they are best friends!
Why is Finn and Angus Being Rehomed?
allergies
new baby
Finn and Angus's Perfect Adoptive Home Will Be:
want to keep finn and angus together
want to keep them indoor cats
want someone who can show them as much love and attention that we have
Additional Comments:
How To Adopt Finn and Angus
If you are interested in adopting this special Tabby Cat For Adoption in Houston TX, please fill out our online meeting request here. Once received and reviewed, our staff will ask the pets owner to reach out to you and arrange a meeting to determine for certain that the cats are a good match for you.
Questions About Finn and Angus?? Text "Finn and Angus" to (888) 833-2128 or email [email protected]. We look forward to hearing from you!
Finn and Angus – Bonded Young Tabby Cats For Adoption in Houston TX
Finn and Angus are a healthy, affectionate bonded pair of male Tabby cats looking for a very loving home near Houston, Texas, close to
West University Place,
Bellaire,
Jacinto City,
Galena Park,
South Houston,
Pasadena,
Cloverleaf,
Aldine,
Missouri City,
Pearland,
Deer Park,
Channelview,
Stafford,
Humble,
Mission Bend,
Houston Heights,
Riverside Terrace,
Magnolia Park,
Foster Place,
South Lawn,
West University Place,
Bellaire Junction,
South Side Place,
Pecan Park,
Mayfair,
Harrisburg,
Southside Place,
Brookhaven,
Golfcrest,
North Shadydale,
Hawthorne Place and
Clinton Park, TX. Adopt this purrfect pair of tabbies today.