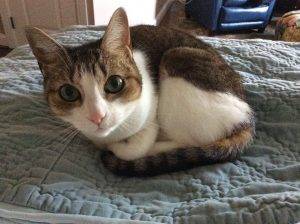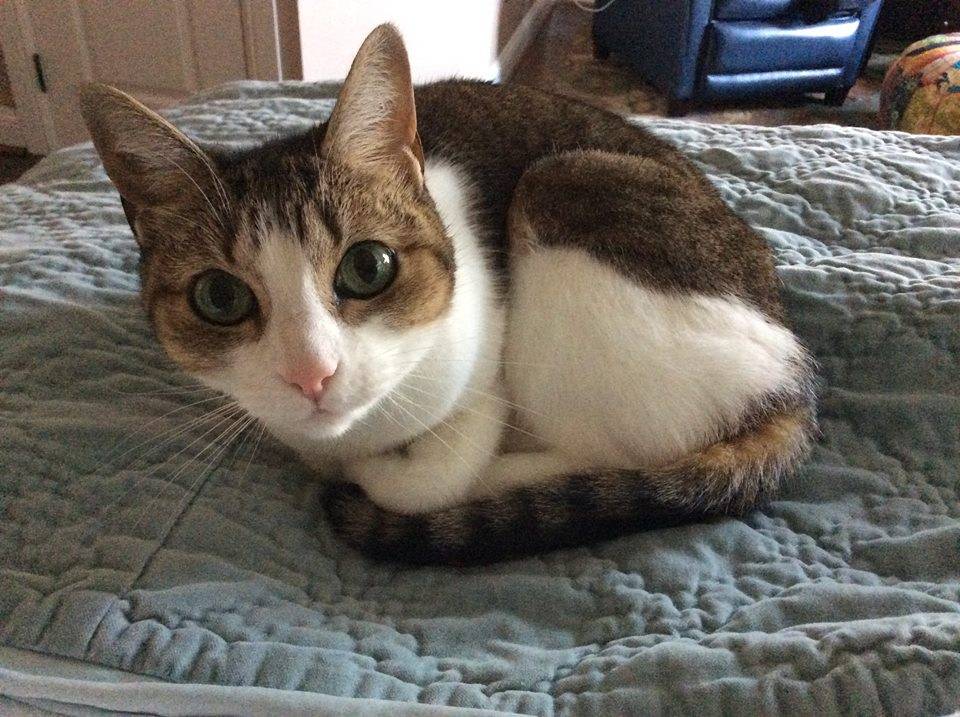 Meet Abbey – Cat For Adoption in Dallas TX
[button link="https://pet-net.net/adopt-a-pet/" size="large" variation="hotpink" align="center"]Request to Meet Abbey Here![/button]
There is a $25 adoption/rehoming fee. Supplies and vet records will be included.
Questions About Abbey?? Text "Interested In Abbey" to (888) 833-2128 or email [email protected]
---
With her big green eyes and adorable little face, Abbey is a cat that can steal your heart in just moments of meeting her. She is a real social butterfly – but prefers the company of adults to children. She is best suited for a loving home without other pets.
Abbey needs a loving new home where she can be cherished by her owner, without the help of grandchildren. She is terrified of small children, and currently being confined far too often due to visits from tiny terrors. She is very unhappy, and deserves a quiet home where she can be admired by her owner and adult visitors.
Please offer Abbey a loving home today. She will be adopted with all supplies and vet records.
All About Abbey – Senior White With Brown Tabby Cat For Adoption in Dallas Texas
Location: Dallas, TX , 75248
Type of Pet: Cat
Breed:
Age: 12 years
Color/Coat Type: Grey, white, short hair
Size: 8 lbs
Health Issues: No, she is very healthy
Behavior Issues: No, she is very social and loves adults
Abbey is:
Spayed, Neutered, Microchipped, Fully vaccinated, Crate Trained, Litter Trained, House Broken, Leash Trained, Obedience Trained
Abbey gets along with:
Adults Only
Personality
Very loving to her owner. Prefers adults. Likes to be in the middle of everything. Very social. Never hides and she never has accidents in the house. She is a very good kitty and would work best in a home with no children or other pets.
Food and Diet
Abbey is currently on Other
Iams for indoor cats. She also gets a little canned salmon, chicken and tuna at night. I leave dry food out all the time for her. She is a grazer.
Reason For Rehoming
I take care of my grandchildren on a regular basis. I have to lock her up when they are at my home which makes her miserable.
How to Adopt Abbey
If you would like to consider offering Abbey a loving, forever home, please fill out our Request To Meet A Pet form here:
https://pet-net.net/adopt-a-pet/
Once received, we will contact you to discuss your request and set up a mutually convenient time to meet Abbey and their owner in their home.
Questions About Abbey?? Text "Interested In Abbey" to (213) 297-7446 or email [email protected]
Abbey is a white with brown tabby cat For Adoption in Dallas TX near Highland Park,
University Park,
Irving,
Balch Springs,
Duncanville,
Farmers Branch,
Mesquite,
Grand Prairie,
Richardson,
Addison,
Carrollton,
Garland,
Lancaster,
DeSoto,
Rowlett,
Oak Cliff,
Highland Park,
University Park,
Rawlins,
Fruitdale,
Eagle Ford,
Cockrell Hill,
Arcadia Park,
Meaders,
Reinhardt,
Oldham,
Kenwood,
Gifford,
Bouchard,
Irving,
Cole,
Highland, Texas. Adopt Abbey the Tabby today!