Adorable Jack Chi (Jack Russell Terrier x Chihuahua) for Adoption in Webster Groves MO – Adopt Coco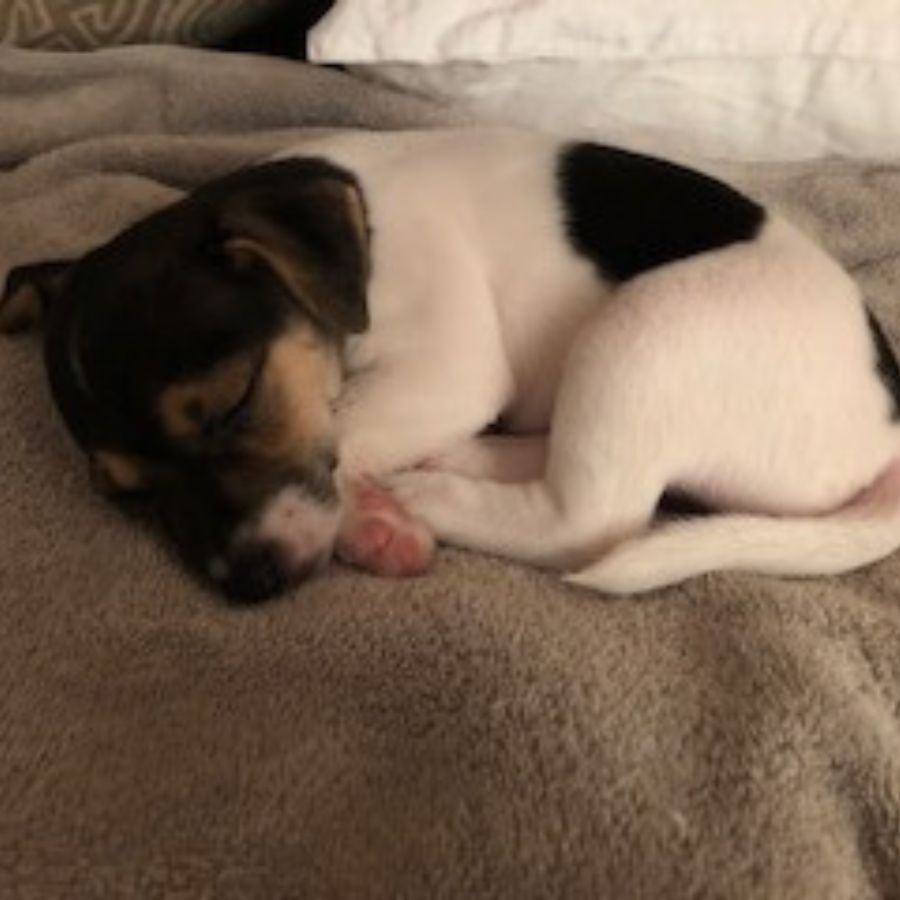 Looking for a Jack Russell Terrier Mix dog for adoption in Webster Groves, MO? Coco would love to be considered for the position of your cherished family companion.
---
Meet Name | About Pet | Personality | Why Rehoming? | Location | Adopter Requirements | How to Adopt
---
Meet Coco – Pre-Loved Jack Russell Terrier Mix dog For Adoption by Owner in Webster Groves MO
Coco is a Female Jack Russell Terrier Mix dog for adoption to a very loving home in or near Webster Groves, MO. This very special dog is 1 year 5 months old and weighs just 12 pounds of tail wags and licks. Despite her small size, Coco has a wonderfully large personality and is sure to capture your heart.
5 Amazing Things About Coco:
-Cute
-Active
-Playful
-Cuddly
-Affectionate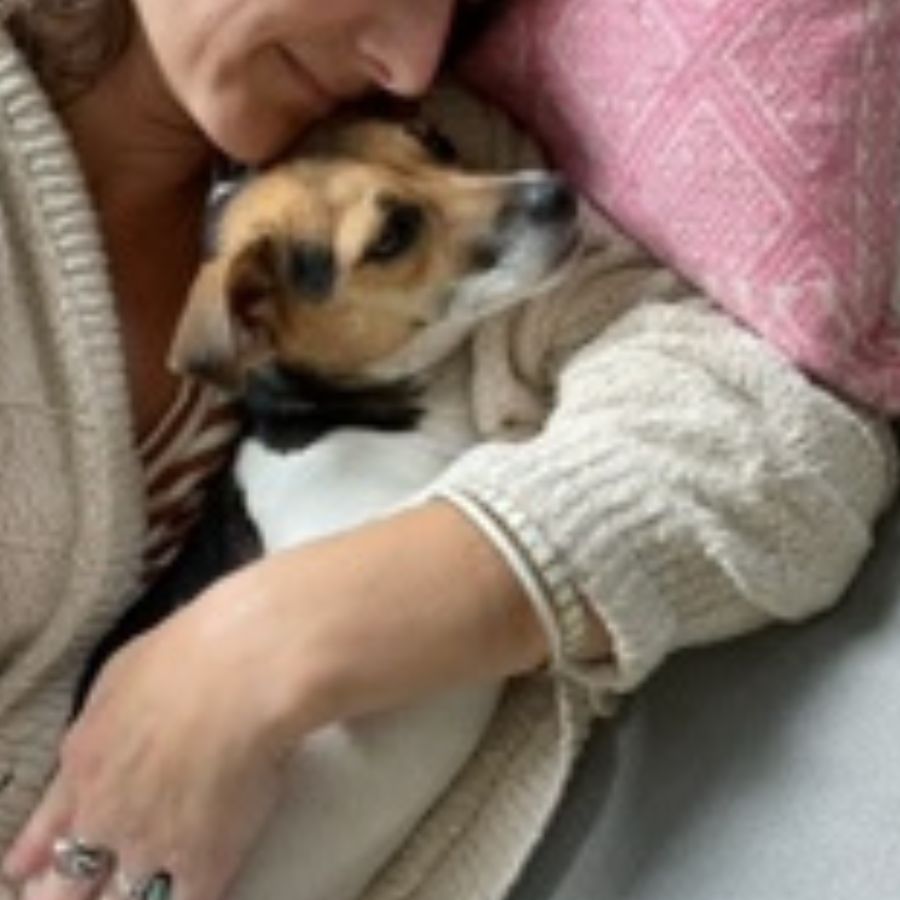 Coco's owners are very sad to have to rehome their cherished dog, but circumstances beyond their control have made rehoming a must-do. They simply want Coco to find the wonderful forever home she deserves.
Coco's owners are hoping to find the right home for their cherished dog, where this deserving dog will be loved unconditionally and kept safe, happy, healthy and well-cared-for. She will thrive with a couple or family where she can live out her best doggy life with lots of attention, walks, and love. With her sweet personality, Coco will be an amazing addition to the family.
If you have room in your heart and home for this deserving Jack Russell Terrier Mix dog, then please offer Coco a loving, forever home today. Coco can't wait to show you the true meaning of unconditional love.
---
How To Adopt Coco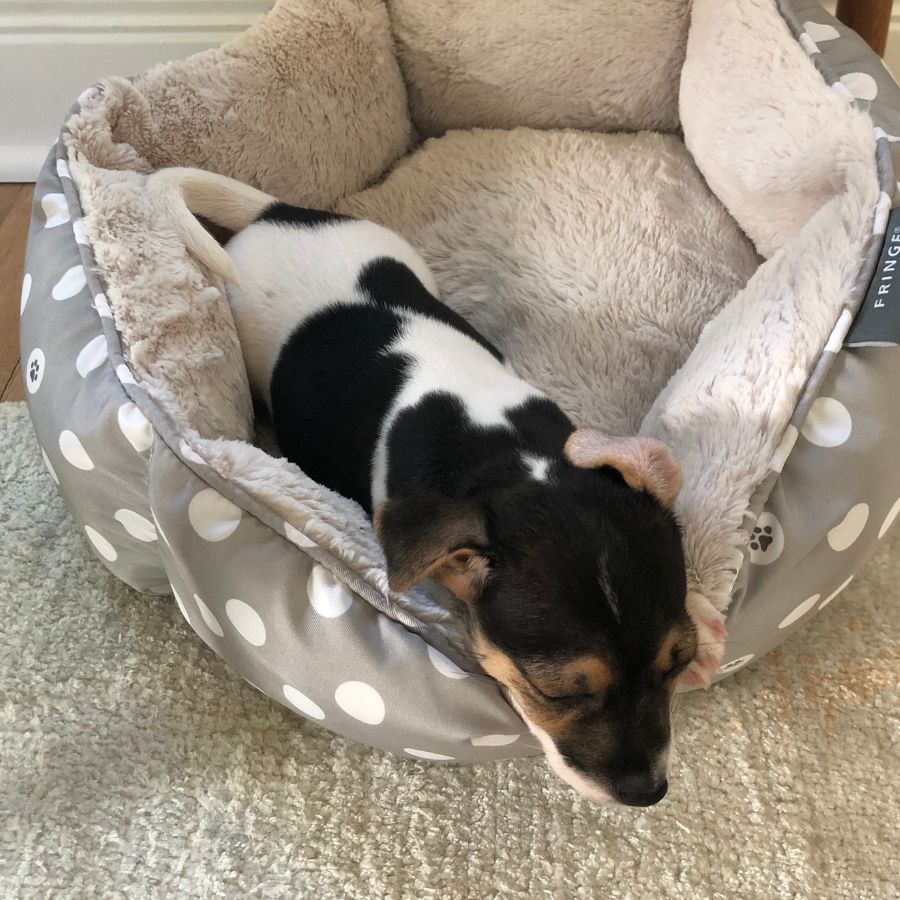 Please fill out our online meeting request form via the button below. Once your application is received and reviewed, our staff will ask the pets owner to reach out to you and arrange a meeting.
[vcex_button url="https://pet-net.net/adopt-a-pet/" rel="nofollow" layout="block" align="center" font_padding="top:15|bottom:15″ font_size="d:18px|tl:18px|tp:18px|pl:16px|pp:16px" font_weight="semibold"]Request to Adopt Coco Here[/vcex_button]
There is a $150 adoption/rehoming fee. Supplies and veterinary records will be included.
Questions about Coco? Contact our Jack Russell Terrier Mix dog rehoming team today.
Text "CocoMO" to (888) 833-2128. 
No phone calls at this time, please.
We look forward to hearing from you!
---
All About Coco – Jack Russell Terrier Mix dog For Adoption in Webster Groves MO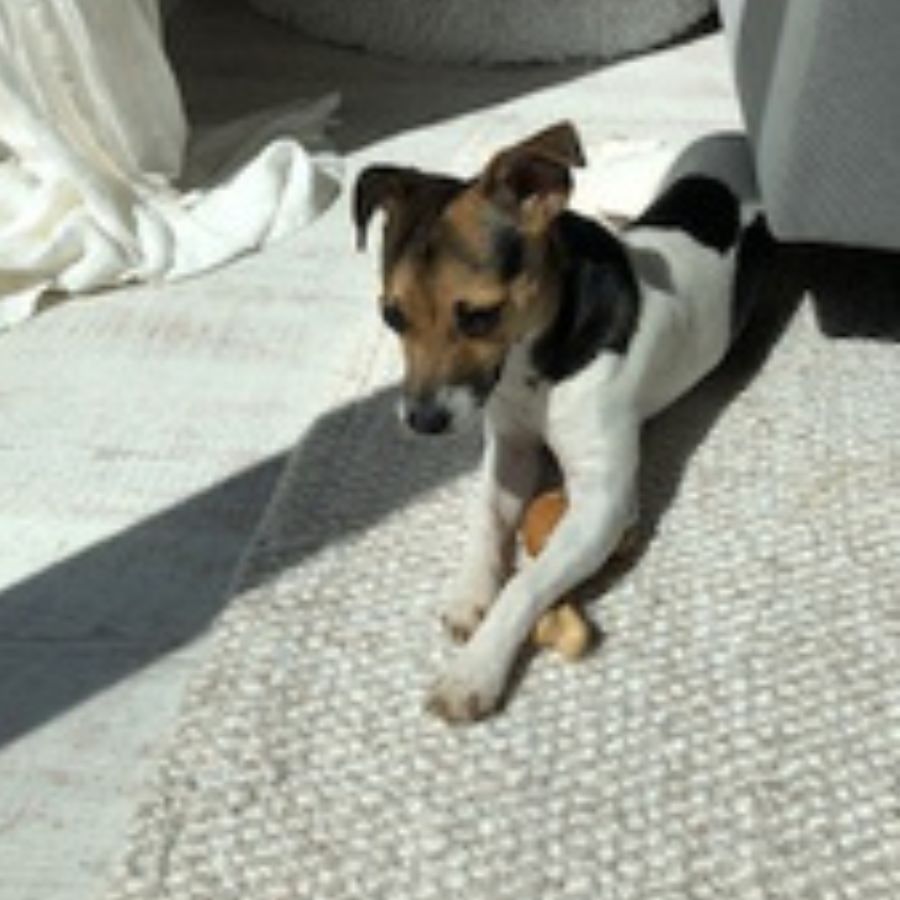 Name of Pet: Coco
Location: Webster Groves, MO, 63119
Type of Pet: dog
Breed of Pet: Jack Russell Terrier Mix
Sex of Pet: Female
Age of Pet: 1 year 5 months
Spayed/Neutered?: Yes
Health Problems: No
Behavior Issues: No
Up To Date on Vaccinations: Yes
Gets along with cats: Unknown
Gets along with dogs: Yes
Good with Children?: Yes
House Broken or Litter Trained?: Yes
Crate Trained?: Yes
Accessories Included: Crate for inside, small crate for car travel, dog bed, bag of food for a month, water and food, bowls, rawhide bones, dog treats, leash and collar, and all vaccination/vet records.
Coco's Personality
Meet Coco the Jack Chi! by Deborah Moore
Very active and loves to play, yet loves to cuddle at the end of the day.
Coco's Favorite Toys, Foods, Activities?
Coco loves going for walks and her treats.
Cute Coco Story:
Coco was born in Costa Rica where I used to live from my dear friend's dog. We brought her here to St. Louis from the jungle, and that's where her name, Coco, comes from.

Why is Coco Being Rehomed?
Recent life changes don't allow us to provide the best environment for Coco. She loves companionship and thrives best with an owner who can give her the attention she deserves and is able to walk and play with her daily.
Coco's Perfect Adoptive Home Will Be:
A single person or family. Coco does well with children, as I have a 9 and 2.5 year old that love her and who enjoy playing with her. I think she would also do well with another dog and/or playful cat. She's very personable and desires companionship.
---
Coco – Jack Russell Terrier Mix dog For Rehoming in Webster Groves MO
Coco is a Jack Russell Terrier Mix dog for private adoption by owner in Webster Groves MO. Coco is located close to the following towns and cities in MO, and can be adopted from anywhere within a reasonable distance.
Maplewood MO,
Kirkwood MO,
Crestwood MO,
Affton MO,
Richmond Heights MO,
Clayton MO,
Sappington MO,
University City MO,
Lemay MO,
Town and Country MO,
Creve Coeur MO,
Mehlville MO,
Overland MO,
Manchester MO,
Saint Louis MO.
Adopt this deserving Jack Russell Terrier Mix dog in Webster Groves MO today.