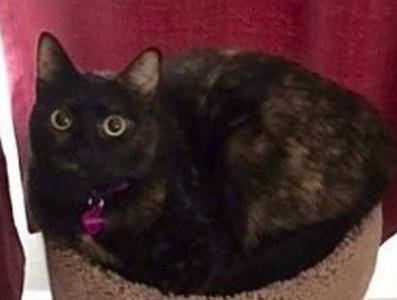 Mystery has found a home.
How any cat could be this sweet is a real Mystery! And Mystery is her name! Just 4 years old, this gorgeous Tortoiseshell domestic shorthair cat is very healthy. Mystery is spayed and up to date on her shots, too. A ready to love cat!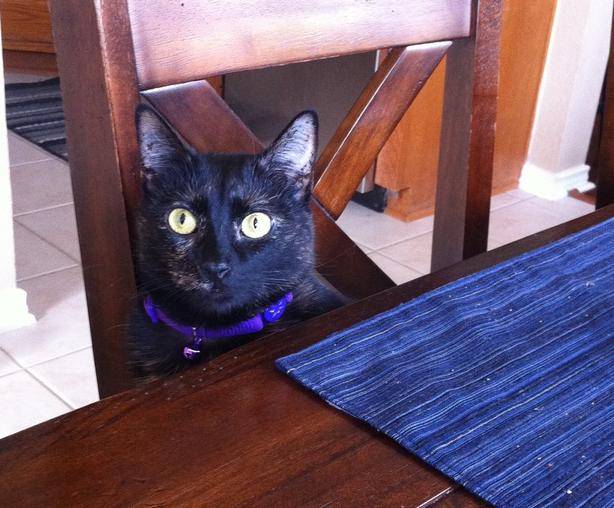 Such a snuggle-puss! Mystery loves people so much. She is the ultimate lap cat and likes to spend all her free time with you. She is playful, too. She loves to play with her lazer pointer toy, chase dangly things, and do all those fun playful things most cats enjoy.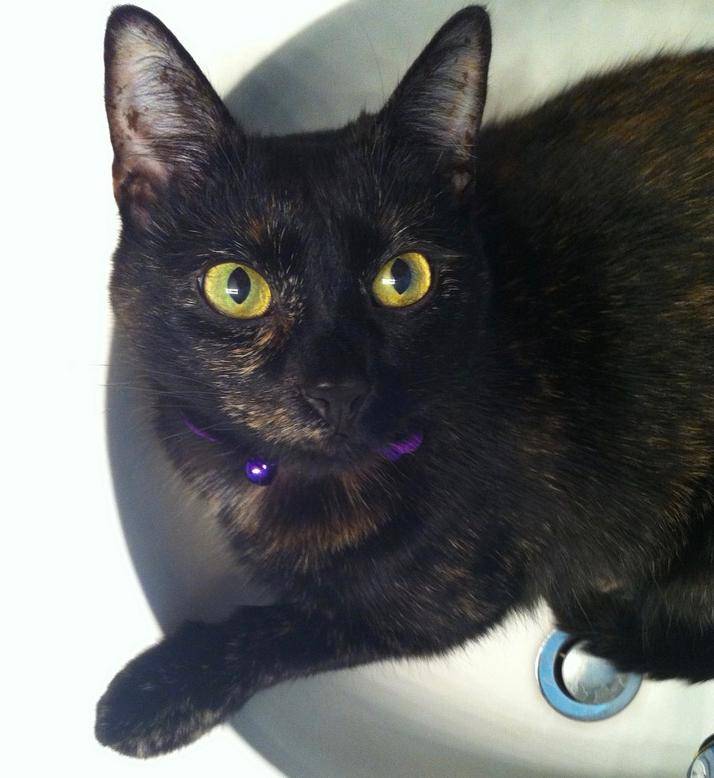 Mystery is very much loved by her owner, who wants her to be happy. Recently married, her husband's dog joined the family, much to Mystery's chagrin.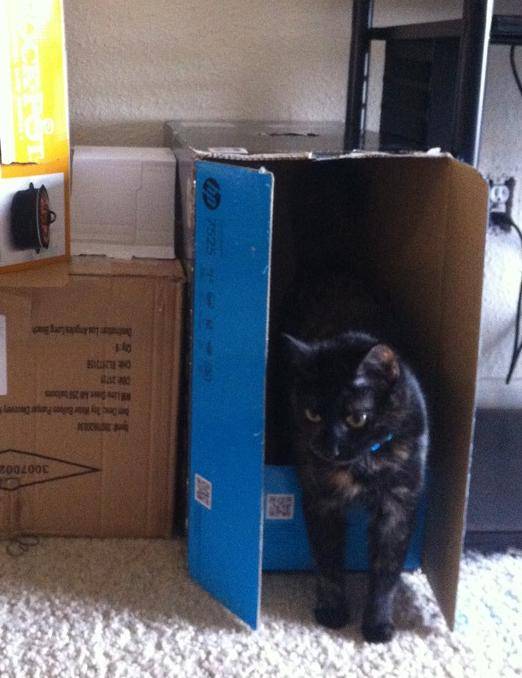 Sharing her home with this particular dog is making Mystery unhappy. She is unsure of where her territory ends and the dogs' begins. This confusion has resulted in Mystery having accidents outside her litter box. She was always an impeccably clean cat, so this is very unusual for her.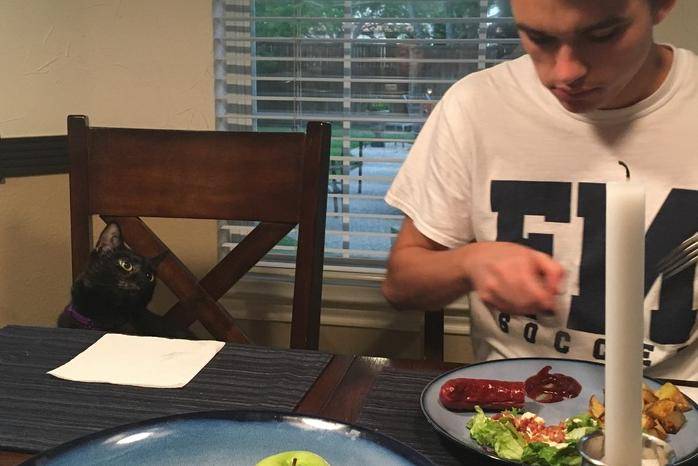 The vet has recommended that it would be best to find Mystery a new home. She needs a quiet, dog-free home where she will feel confident and safe, and where she will be cherished.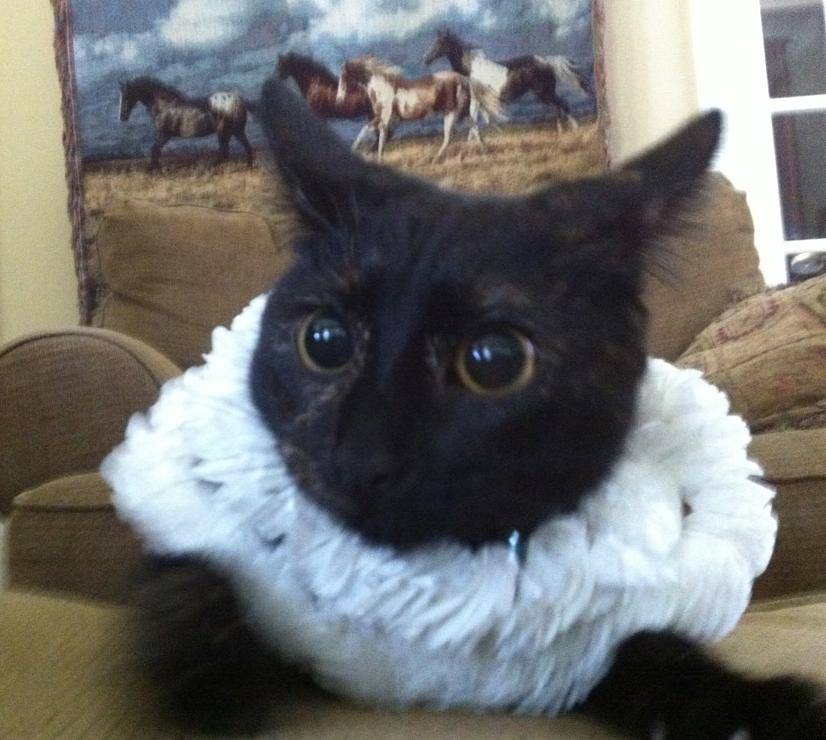 She will be rehomed with all supplies and vet records. Please offer this very sweet and pretty cat the loving, quiet home she needs and deserves.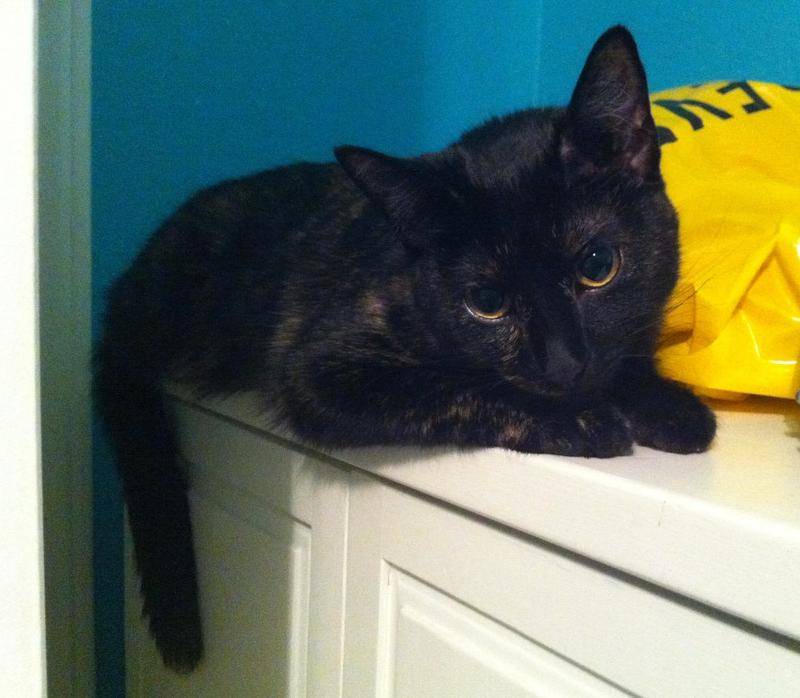 She can't wait to purr and play her way into your heart.
---
All About Mystery – Tortoiseshell Cat in San Antonio TX
Location: San Antonio, Texas,  78229
Type of Pet: Cat
Breed: Domestic Shorthair
Age: 4 yrs
Color/Coat Type: Tortoiseshell – Shorthair
Size: 11 lbs
Health Issues: no
Behavior Issues: no
Mystery is:
Spayed, Neutered, Microchipped, Fully vaccinated, Crate Trained, Litter Trained
Mystery gets along with:
Babies, Toddlers, Small Children, Older Children
Personality
Mystery is very routine oriented and behaves well with a consistent routine. Loves to chase the laser and mouse on a string, but not to crazy about catnip. She likes to snuggle and purr with me while I sleep at night. She is an indoor cat, but does love to sit out on the balcony and chill.
She is very active in the early mornings and will wake me up if I sleep through my alarm. Mystery is VERY tolerant to being handled by people and, even when scared by the dog she does not bite or scratch it. I try to play with her 15 mins a day in the evenings.
Food and Diet
Mystery is currently on Other
IAMS Healthy Adult Cat food or any wet cat food
1/4 cup of food in morning and 1/4 again in evening.
Reason For Rehoming
I recently got married and Mystery is very afraid of my husband's dog. She is stressed and doesn't feel comfortable enough to play/exercise regularly now and feels her territory is threatened. She has started having accidents outside the litter box which is uncharacteristic of her.
I think it is because she is eating the dog's food. We also travel a lot and Mystery loves a lot of attention and cuddles. As our situation has changed, I believe she needs a home where she can get lots of attention, can have lots of space to roam, and will feel comfortable and not threatened.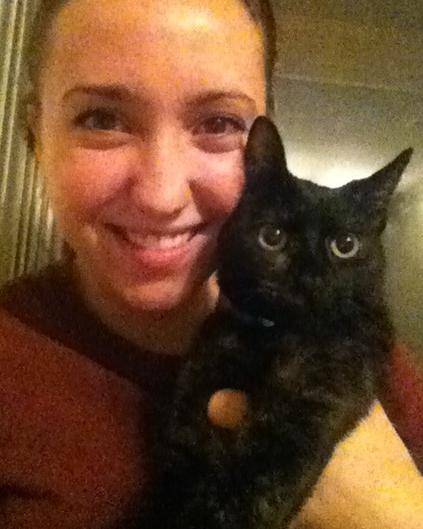 How to Adopt Mystery
If you would like to consider offering Mystery a loving, forever home, please fill out our Request To Meet A Pet form here:
https://pet-net.net/adopt-a-pet/
Once received, we will contact you to discuss your request and set up a mutually convenient time to meet Mystery and their owner in their home.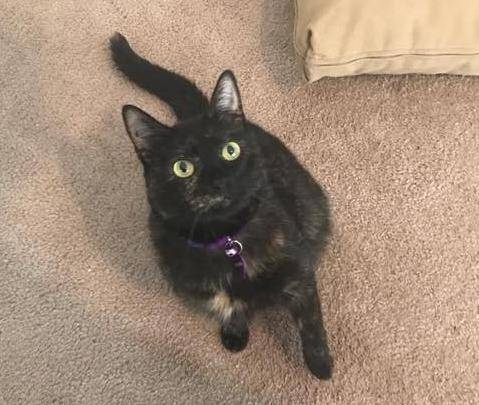 Questions About Mystery?? Text "Interested In Mystery" to (888) 833-2128 or email [email protected]
Mystery is a female domestic Shorthair Tortoiseshell  Cat For Adoption in San Antonio Texas near Austin and close to Kirby,
Leon Valley,
Converse,
Live Oak,
Universal City,
Schertz,
New Braunfels,
Pleasanton,
Seguin,
Canyon Lake,
Hondo,
San Marcos,
Kyle,
Kerrville,
Lockhart,
Olmos Park,
Phoenix,
Columbia Heights,
Terrell Hills,
Alamo Heights,
Salado Junction,
Balcones Heights,
San Jose,
Terrell Wells,
Bergs Mill,
Castle Hills,
Palo Alto Park,
Kirby,
Withers,
North Loop,
Palo Alto Heights and
Heafer, Texas.
Adopt Mystery the Tortie cat  today.