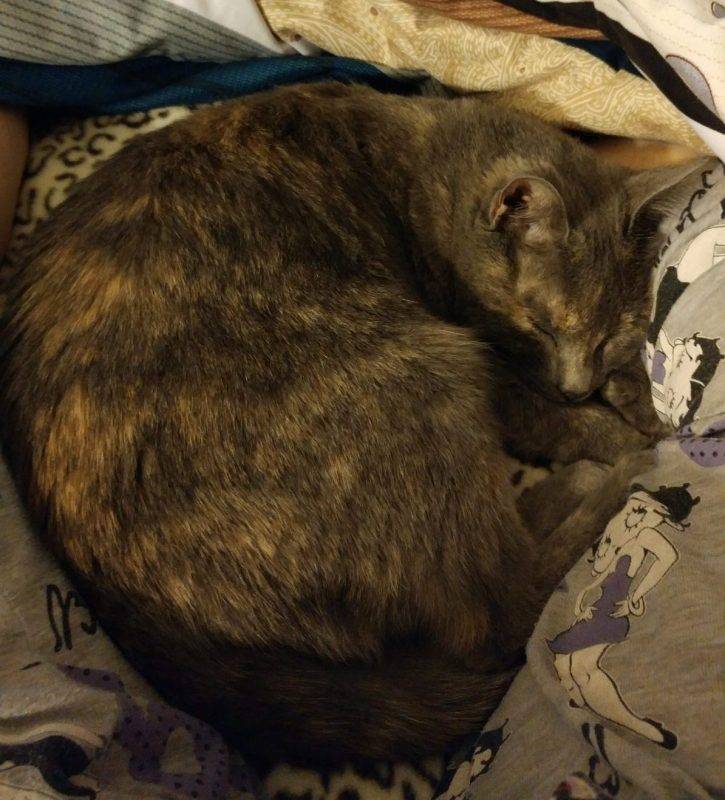 Meet Feliz, Female Tortoiseshell (Tortie) Cat For Adoption in San Jose CA
Feliz is a beautiful Female Tortoiseshell (Tortie) Cat for adoption to a very loving home in or near San Jose CA. This very special Cat is 6 years old and weighs 9 pounds. Feliz has been spayed, is good with children, and is litter trained.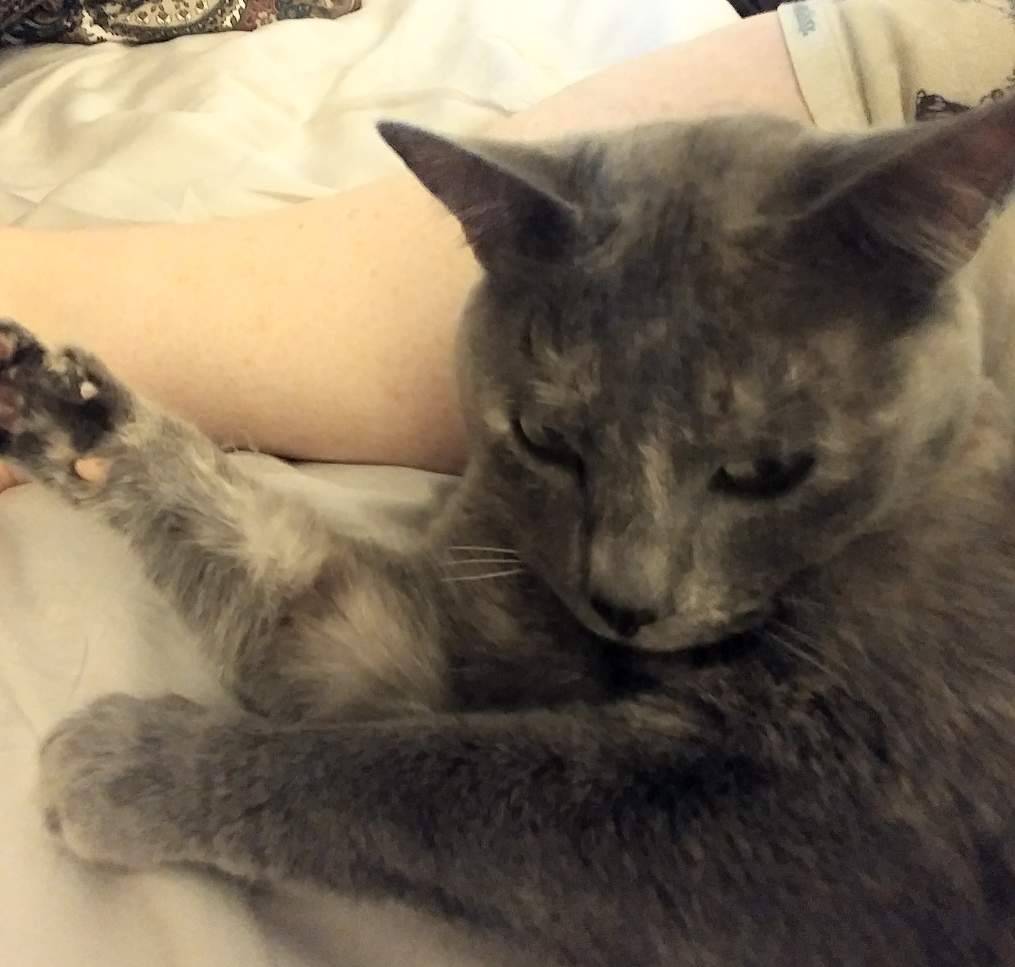 Feliz has an amazing personality. She is so sweet, gentle and affectionate. She loves to play like a kitten, and is very cuddly. She has the sweetest purr that will absolutely melt your heart.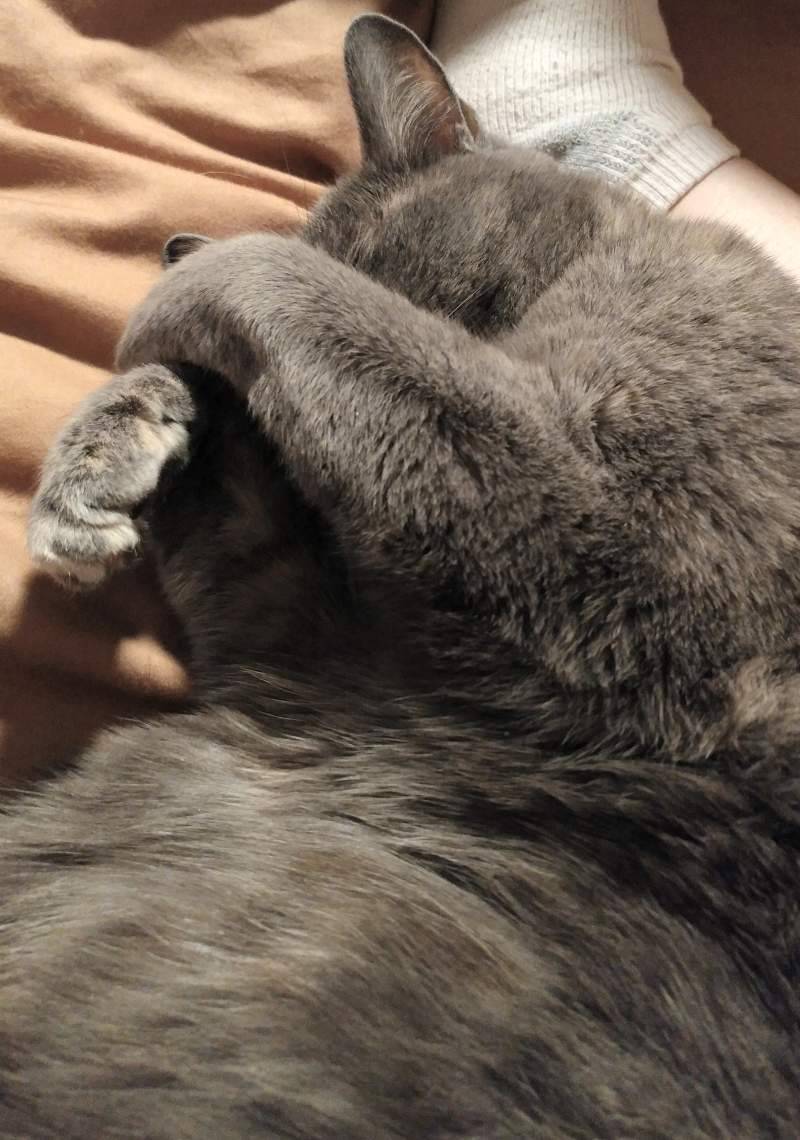 Feliz has had bad experiences with other cats and dogs, and as a result is very frightened of other pets. Her ideal home will be where she can be a pampered only pet in a home with respectful children or adults only.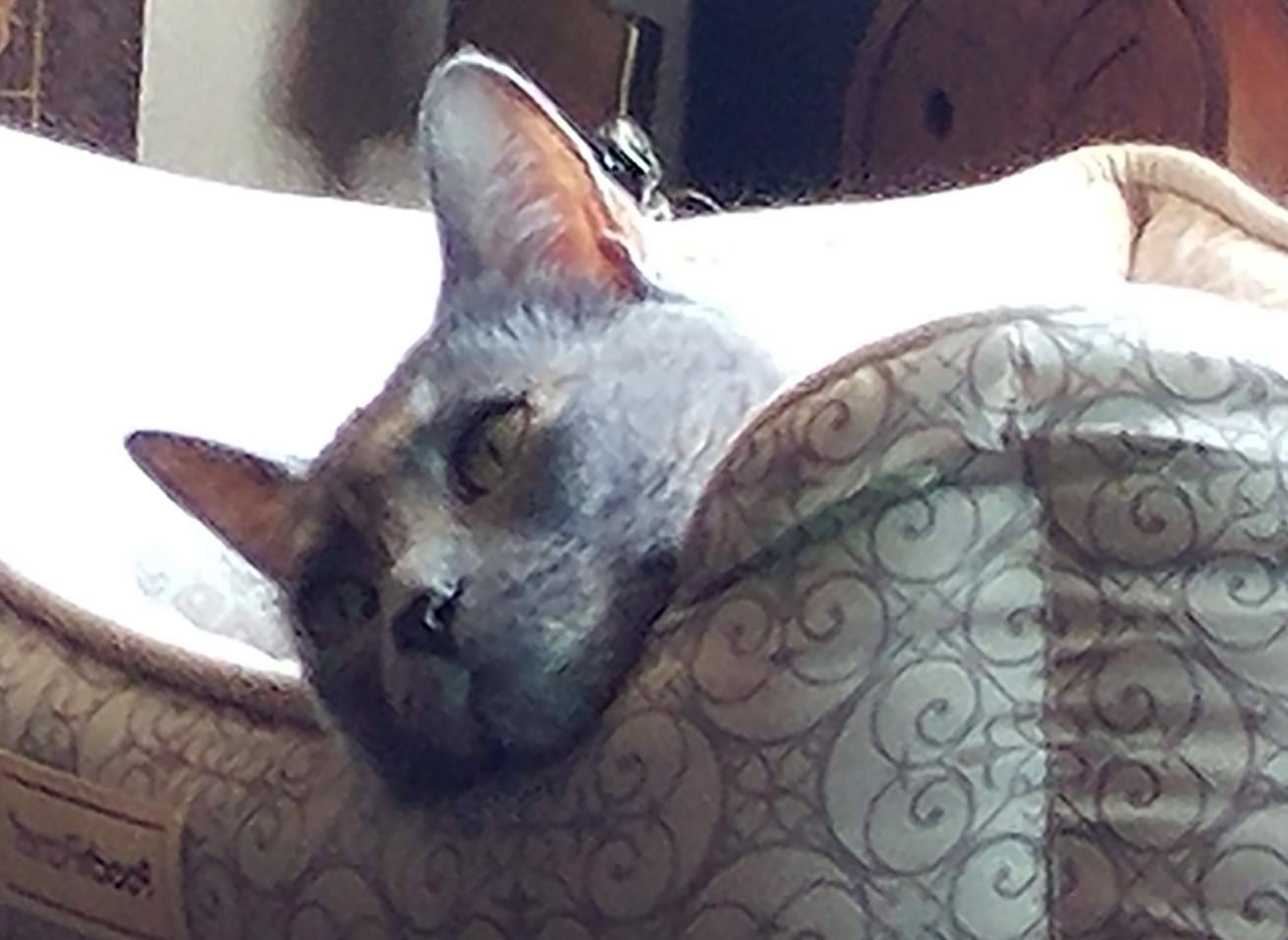 Feliz is being placed for adoption by owner for the following reason:
Feliz owner has been very ill (see comments below). Although it breaks her heart to have to do so, the owner is hopeful that Feliz will find a very good home with cat lovers who will cherish her and keep her safe, happy and healthy.
There is a $30 adoption/rehoming fee. Supplies will be included.
Questions About Feliz?? Text "Feliz" to (888) 833-2128 or email [email protected].
We look forward to hearing from you.
---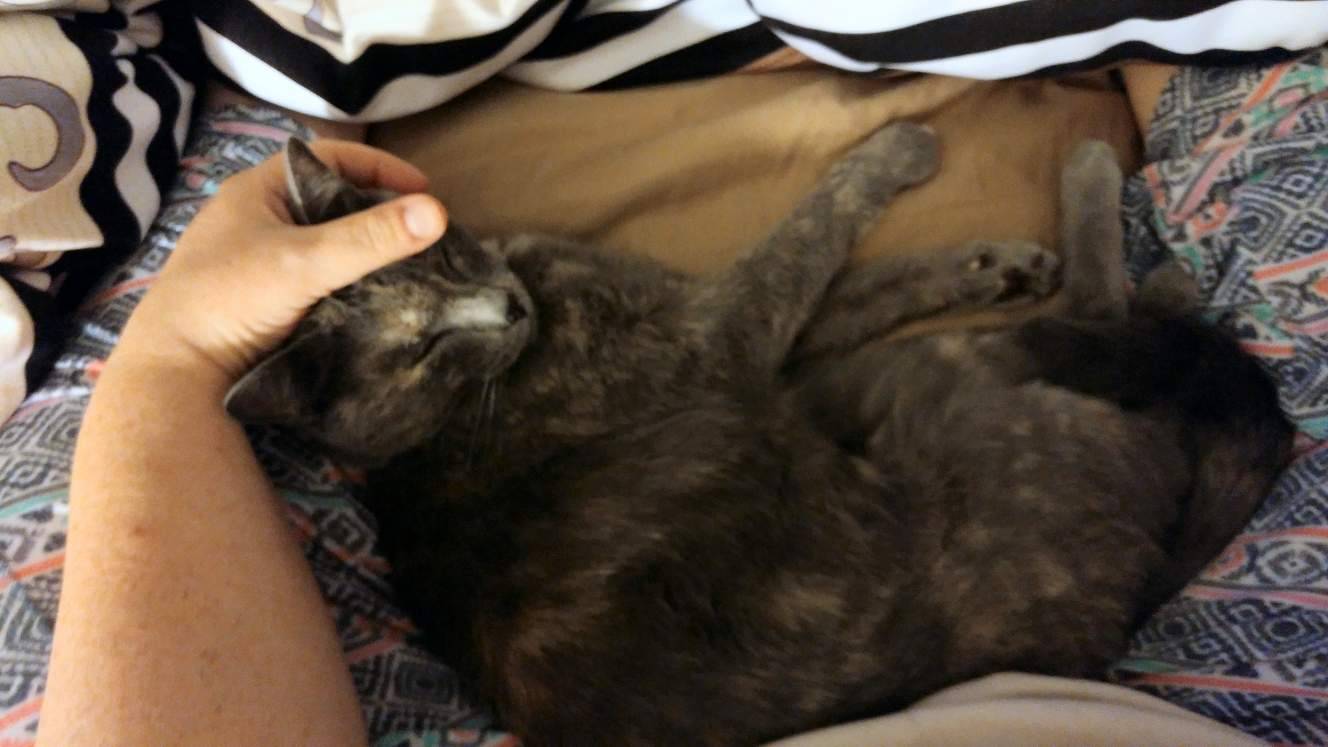 All About Feliz – Female Tortoisehshell (Tortie) Cat For Adoption in San Jose CA
Name of Pet: Feliz
Location: San Jose, CA, 95125
Type of Pet: Cat
Breed of Pet: Domestic Tortoiseshell Cat
Sex of Pet: Female
Age of Pet: 6
Spayed/Neutered?: Yes
Health Problems: No
Behavior Issues: No
Up To Date on Vaccinations: No
Gets along with cats: No
Gets along with dogs: No
Good with Children?: Yes
House Broken or Litter Trained?: Yes
Accessories Included: I can provide you what you like, food and water bowls, toys, litter box, etc.
Feliz's Personality
So sweet
She listens
She is gentle
She is so cute playing with toys
She is quiet
Feliz's Current Home Environment
Feliz is stuck in my bedroom because she is terrified of other cats. I tried for 3 years to acclimate her.
Feliz's Current Family:
Just me and 2 other rescues
Feliz's Favorite Toys, Foods, Activities?
She loves balls, she loves catnip, and toys she can cuddle with.
Cute Feliz Story:
I have had 4 surgeries in 7 months, she is very loving and gentle with me.
Why is Feliz Being Rehomed?
I have been very ill, I have had 4 surgeries in, 7 months, I need to rest in bed a lot and she wakes me because she wants love. The Surgeons say I must get proper rest.
Feliz's Perfect Adoptive Home Will Be:
She MUST be in a very loving home where she is INDOOR only. She must be the ONLY PET! I need to make sure she will not be caged. I rescued her because she spent the 1st part of her life in a cage. She was caged for a year and a half. Whomever adopts her must have someone come into the house to take care her her and NOT put her in kennel.
How To Adopt Feliz – A Tortie Cat in San Jose CA
If you are interested in adopting this special Cat For Adoption in San Jose CA, please fill out our online meeting request here. Once received and reviewed, our staff will ask the pets owner to reach out to you and arrange a meeting to determine for certain if Feliz is a good fit for you.
Questions About Feliz?? Text "Feliz" to (888) 833-2128 or email [email protected].
We look forward to hearing from you.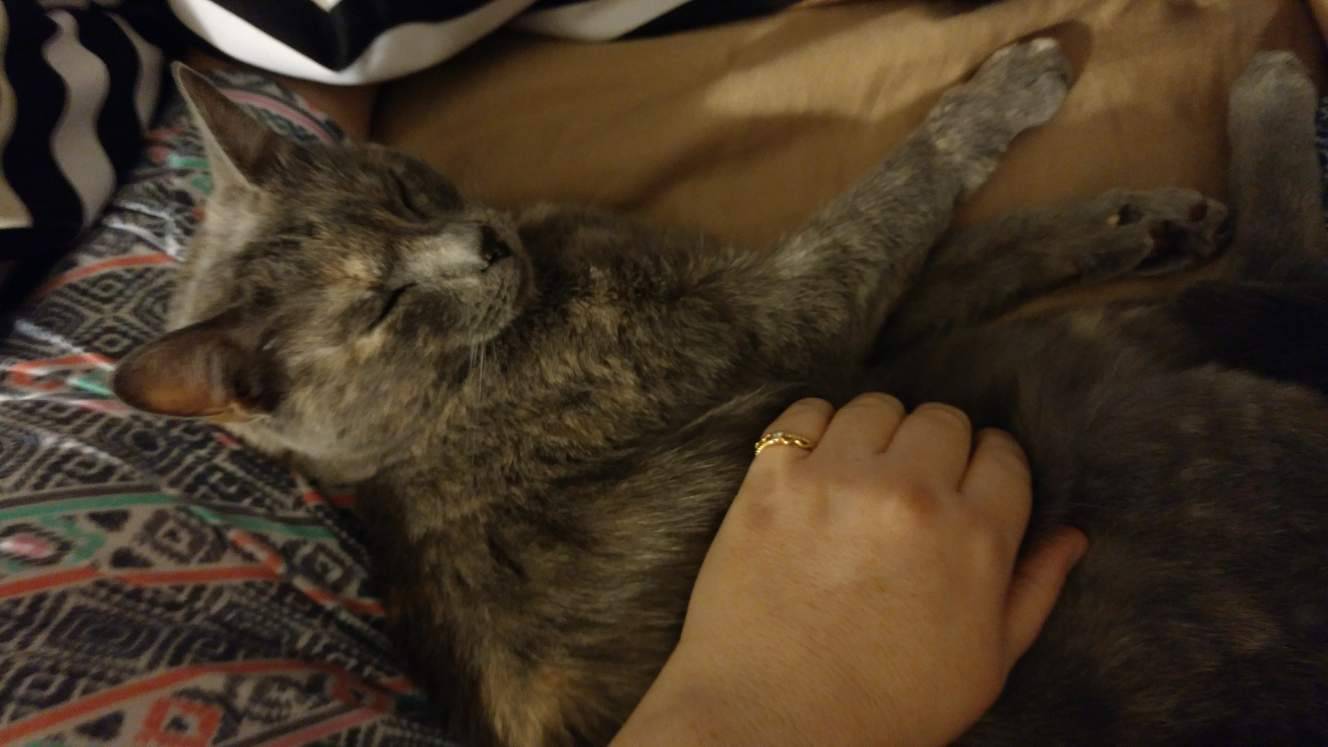 Feliz – Female Tortoiseshell Tortie Cat For Adoption in San Jose CA
Feliz is a female Tortoiseshell Tortie cat for adoption in San Jose CA, near Fremont,
Oakland,
San Francisco,
Modesto,
Stockton,
Sacramento,
Santa Clara,
Campbell,
East Foothills,
Milpitas,
Cupertino,
Sunnyvale,
Saratoga,
Los Gatos,
Mountain View,
Los Altos,
Los Altos Hills,
Fremont,
Palo Alto,
Newark,
Stanford,
College Park,
Chinatown,
Heinlenville,
Garden City Trailer Court,
Trailer Tel Mobile Home Park,
Willow Glen,
Riverbend Family Mobile Home Park,
Parkmoor,
Golden Wheeler Mobile Home Park,
Fruitdale,
Wayne,
Santa Clara,
Winchester Ranch Mobile Home Park,
Berryessa,
Santa Clara Trailer Village,
Casa de Lago Mobile Home Estates and
Alum Rock, California.
Adopt this sweet female Tortoiseshell cat today.