REHOMED – Rigby Handsome 6 YO Purebred Havanese Dog New City NY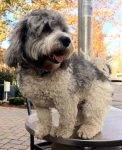 Rigby has found his forever home. Details to follow!
Need to Rehome a Havanese Dog?
Contact our pet rehoming coordinator, or request Havanese dog rehoming services now.
---
Here is how our dog rehoming team presented Rigby to attract his new home:
Hi, My name is Rigby!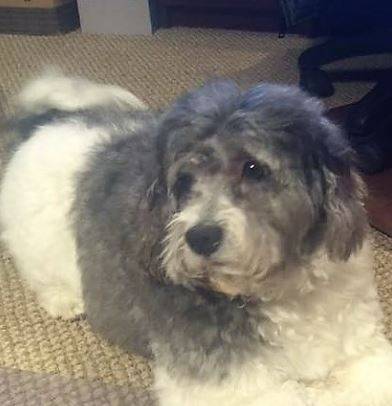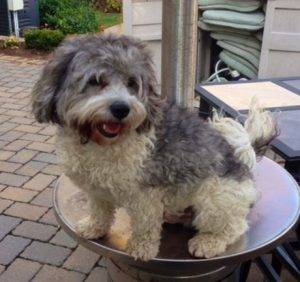 Rigby is a "Snuggleupagus". He is all love, all the time. This absolutely gorgeous purebred Havanese dog is just 6 years old. He weighs just 25 pounds and has a handsome Grey and White coat. Rigby lives with his owners in New City, NY.
Rigby is very healthy. He is up to date on shots, neutered, perfectly house trained and very well behaved.
This affectionate little guy is a real charmer. He loves to "dance" and is a really good communicator. He has a fun, playful and spunky personality. He is such a wonderful dog, and would fit in well with a family, a single or a couple, providing he gets the time, love, attention and care he needs and very much deserves.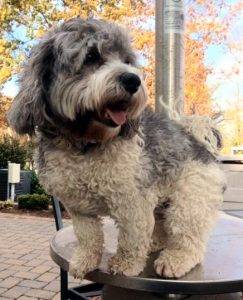 His owners love him so much, but as their children have grown and their careers grown more demanding, having the time to spend with Rigby and his brother, Milo, and adorable Cocker Spaniel / Cavalier mix,  is difficult at best. The dogs are on their own far too much of the time, and their owners worry about their well-being. These are dogs that want to spend time with people, and it isn't fair that they spend so much time alone.
The owners are dearly hoping to find a loving home for the boys (either as a pair – or individually), where they will be absolutely cherished. They want them to have the best home ever, with folks who have lots of time to devote to them, plenty of love to offer, and a safe, happy and healthy home. A nice, securely fenced yard would be the icing on the cake.
If you have been looking for the ultimate cuddle-pup, Rigby would love to cuddle up with you. Please get in touch if you would like to meet Rigby and offer him (or him and his brother) a loving home.
He can't wait to dazzle you with his dance moves, and show you the true meaning of unconditional love!
---

All About Rigby
[one_half]
Name of Pet: Rigby
Location: New City, NY, 10956
Near: Jersey City, Newark, New York City
Type of Pet: Dog
Breed of Pet: Havanese
Sex of Pet: Male[/one_half]
[one_half_last]
Age of Pet: 6
Spayed/Neutered?: Yes
Health Problems: No
Up To Date on Vaccinations: Yes
Gets along with cats: Yes
Gets along with dogs: Yes
Good with Children?: Yes
House Broken or Litter Trained?: Yes
Crate Trained?: No
Accessories Included: Leash
[/one_half_last]
Rigby's Personality
Affectionate
He can "dance"
Spunky
Communicative
Playful
Rigby's Current Home Environment
2 teenagers and 2 working parents. 2 cats. 3 dogs (in total).
Rigby's Current Family:
We are an active family who truly loves animals. Rigby was our first dog and he has brought us so much love. The children are older and rarely home, and due to a recent job change, neither parent is able to be home very frequently either. Our dogs are confined to our (large) kitchen when no one is home, but they do have a doggie door which allows them free access to the backyard.
Rigby's Favorite Toys, Foods, Activities?
Rigby loves bones. We don't give him stuffed toys because he destroys them in minutes. He will dance on command for a treat and loves to go for rides in the car. He likes running in the yard and will play fetch for hours.
Cute Rigby Story:
Rigby does like to bark at visitors, other dogs and pretty much any "intruder" near our home. However, when I am able to work from home, he sits in his place in my office and doesn't move, bark or make a peep when he is with me – he just loves to be in the company of "his human". When people ask if your pet is friendly, I caution them that he might hound them for affection.
Why is Rigby Being Rehomed?
The children are older and rarely home, and due to a recent job change, neither parent is able to be home very frequently either. Rigby spends a good part of his day alone and would be happier in a home with more contact and people presence.
Rigby's Perfect Adoptive Home Will Be:
Rigby will do well in an environment where he has companionship – preferably human. He gets along fine with all other animals and pets, but really prefers the attention of people.