Gorgeous Tortoiseshell Cat For Adoption in Conroe TX – Supplies Included – Adopt Moo Moo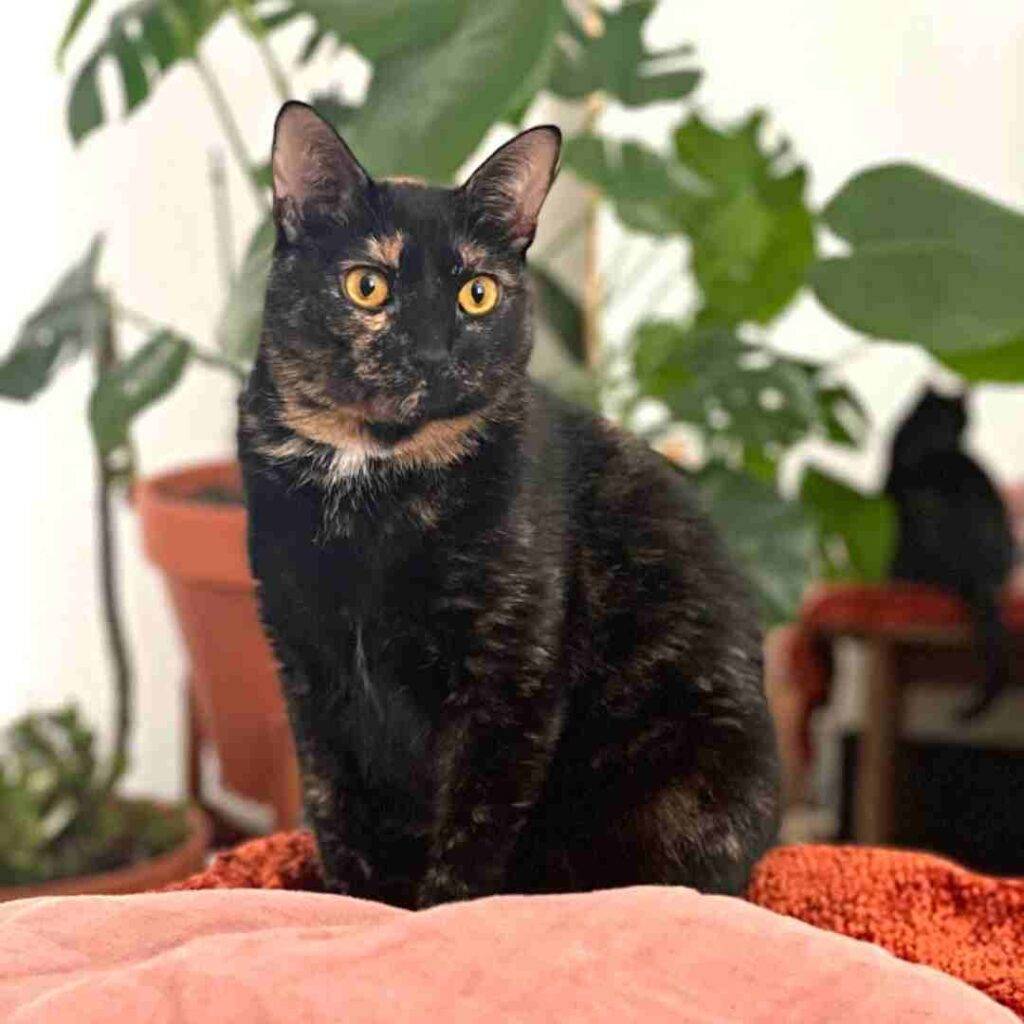 Tortoiseshell Cat for Adoption in Conroe, Texas
Looking for a Tortoiseshell Cat to adopt in Conroe, Texas? Just 2 years old and weighing 9lbs, Moo Moo has been fixed, fully vaccinated, and housebroken, and is good with other cats. This pretty girl is very affectionate and insists on tucking her humans into bed at night!
More "watch dog" than "guard cat," Moo Moo needs to see her humans to ensure their safety, and she is especially watchful if she hears there may be some treats available to her. Moo Moo takes her job of supervising her people very seriously, and is even present while they shower – she is quick to offer her assistance when it comes time to dry off.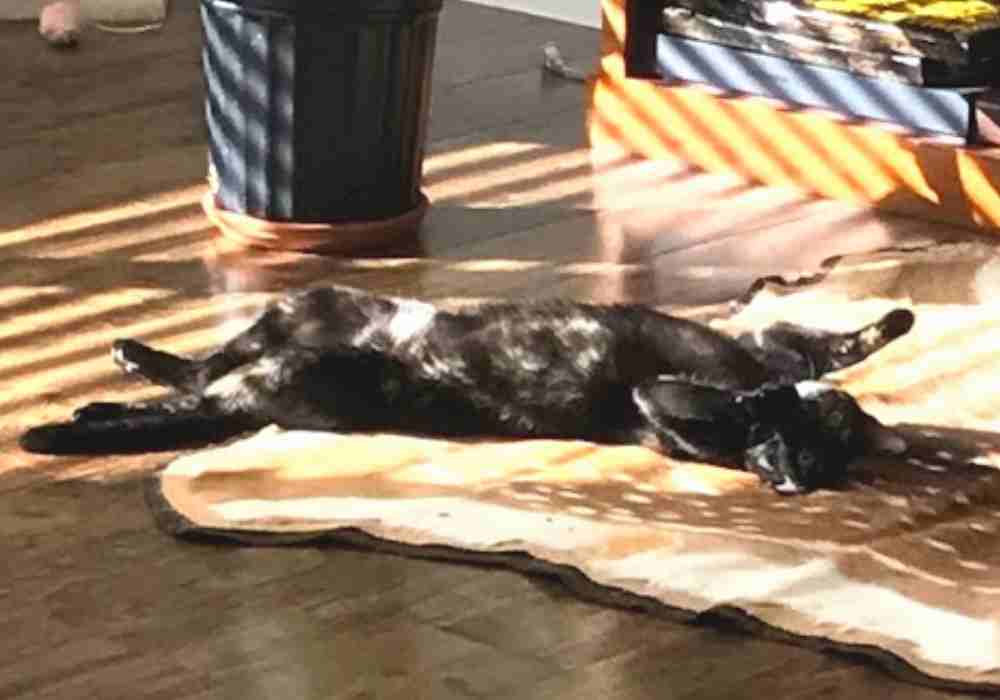 Never one to say no to being pampered, Moo Moo loves to be brushed which maintains her gorgeous Tortoiseshell coat. An amazing snuggler, Moo Moo will make a wonderful companion and guardian in her forever home!
Moo Moo's owners are very sad to have to rehome their cherished cat. They are hoping to find a new home for Moo Moo where this special cat will be cherished and kept safe, happy, and healthy for life.
If you have room in your heart and home for Moo Moo, please complete our online meeting request form. Once received, our Conroe Cat Rehoming team will make arrangements for you to meet Moo Moo and her owners. Adopt Moo Moo today!
There is a $25.00 adoption processing fee. Supplies, accessories, and veterinary records will be included.
How To Adopt Moo Moo
If you are interested in adopting this special Tortoiseshell in Conroe Texas, please fill out our online meeting request below. Once received and reviewed, our staff will ask the pets owner to reach out to you and arrange a meeting.
Questions about adopting Moo Moo?
Text MOOMOOHOUSTON to (888) 833-2128. No phone calls, please. We look forward to hearing from you!
---
All About Moo Moo – Tortoiseshell Cat For Adoption in Conroe Texas
♥ Name of Pet: Moo Moo
♥ Location: Conroe, Texas, 77384
♥ Type of Pet: Cat
♥ Breed of Pet: Tortoiseshell
♥ Color / Coat Type: Short Hair, tortoiseshell
♥ Age of Pet: 2
♥ Size of Pet: 9lbs
♥ Health Problems: No
♥ Behavior Issues: No
♥ Gets along with: Cats
♥ Pet is: Fixed, Fully Vaccinated, Housebroken
♥ Food: Fancy Feast Gravy Lovers, but I think they are discontinuing so we are transitioning them to the 9Lives Meaty bits.
Moo Moo  – Tortoiseshell Cat For Adoption in Houston (Conroe) Texas
---
Moo Moo's Personality
Moo Moo is a short haired tortoiseshell, she is 2 years old, she was born on Pi Day, 3/14/2020, and she has such a funny personality. She is very loving, and very vocal. She loves to just chat with you. Especially before food, but even after feeding her she just likes to chat. She follows us into the shower and has her spot, so she will sit on the toilet and wait for us and make sure we are okay.
The moment we get out, she helps us dry off by licking the water off our toes and then will promptly get back on the toilet to start talking to us and to let us know that she is ready to be brushed. Even though she is a short haired cat, she LOVES to be brushed. It is her favorite thing in the world and the moment she sees the brush, she starts chirping with more vigor.
Other than that, she will mostly just sleep in her tower at the very top and will just watch. At night time she loves to "tuck us in" so she will wait in bed and then when we are settled she will sit up and then leave. In the mornings we will find her back on the bed sleeping in the funniest positions either next to our pillows or down by our feet. She does well with her brother, but she is super okay with being alone. We call her the only child.
Nearby Locations
Moo Moo is located in Conroe, Texas, close to the following towns and cities:
The Woodlands TX,
Spring TX,
Tomball TX,
Humble TX,
Aldine TX,
Atascocita TX,
Huntsville TX,
Houston TX,
Jacinto City TX,
Cloverleaf TX,
West University Place TX,
Bellaire TX,
Galena Park TX,
Channelview TX,
Katy TX.
Thank you for your interest in this deserving Tortoiseshell Cat for Adoption in Texas.