Adopt a Pomsky Puppy in Pittsburgh PA – Supplies Included – Meet Yucai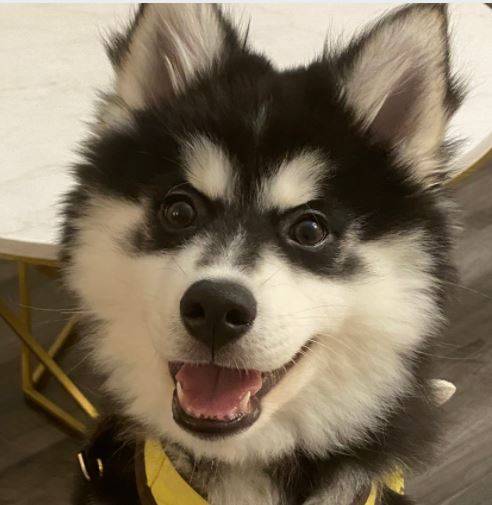 Have you been looking for Pomsky puppies for adoption in Pittsburgh? Please consider offering a loving home to Yucai, a delightful male black Pomeranian Siberian Husky mix designer puppy in need of a loving, forever home in or near Pittsburgh.
Meet Yucai, Pomsky Puppy For Adoption in Pittsburg PA
Yucai is an 8 month old, 25 pound Pomsky pup for adoption in Pittsburgh. He is in good health and is up to date on shots. He will need to be neutered, but is both house broken and crate trained. He is a sweet and playful little soul, and he will add plenty of joy to the life of his new owner.
Yucai the Pomsky puppy is being placed for adoption by owner for the following reason
I'm going back to my home country and unable to take him with me on a international flight during the pandemic.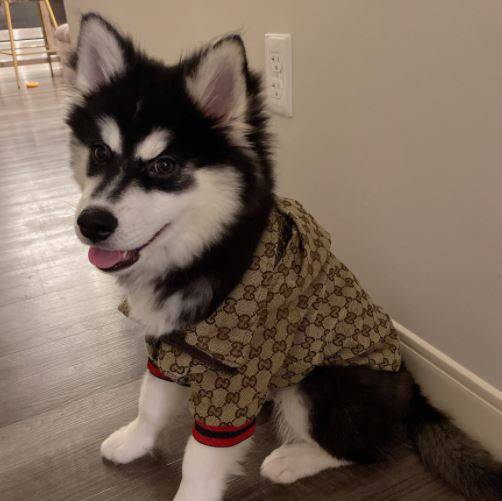 How To Adopt Yucai
If you are interested in adopting this special Pomsky puppy For private rehoming in Pittsburg PA, please fill out our online meeting request below. Once received and reviewed, our staff will ask the pets owner to reach out to you and arrange a meeting.
There is a $500 adoption fee. Supplies and veterinary records will be included.
Questions about Yucai? Contact our Pomeranian puppy rehoming team today.
Text "Yucai" to (888) 833-2128 or email [email protected]. We look forward to hearing from you.
All About Yucai – Pomsky Puppy For Adoption in Pittsburg PA
Name of Pet: Yucai
Location: Pittsburg, PA
Type of Pet: Dog (PUPPY)
Breed of Pet: PomeranianPomeranian x Siberian Husky Pomsky
Sex of Pet: Male
Age of Pet: 8 months
Spayed/Neutered?: No
Health Problems: No
Behavior Issues: No
Up To Date on Vaccinations: Yes
Gets along with cats: Yes
Gets along with dogs: Yes
Good with Children?: Unknown
House Broken or Litter Trained?: Yes
Crate Trained?: Yes
Accessories Included: 2 weeks meal from Ollie Fresh Food and all his toys from Bark Box.
Yucai's Personality
1. Friendly to people and other dogs.
2. Smart and pick up things quickly.
3. Healthy and strong
4. Beautiful coat
5. Don't often bark at strangers.
Yucai's Current Home Environment
Pet Friendly Apartment
Yucai's Current Family:
Yucai's Favorite Toys, Foods, Activities?
His favorite toys are chewing toys and he likes basically any food. He is not a picky eater. He enjoys going out and playing with other dogs.
Why is Yucai Being Rehomed?
I'm going back to my home country and unable to take him with me on a international flight during the pandemic.
Yucai's Perfect Adoptive Home Will Be:
A family who is caring for him and willing to spend some time accompanying him.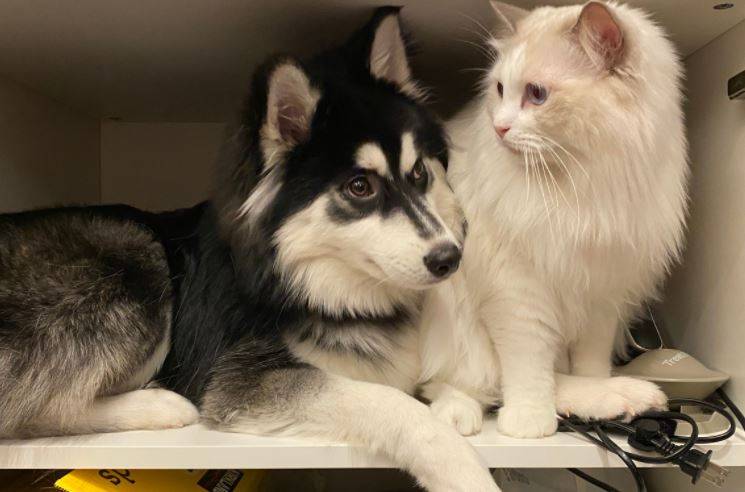 Yucai – Pomeranian Dog For Rehoming in Pittsburg
Yucai is a Pomeranian Dog for private adoption by owner in Pittsburg PA. This pet is located close to the following towns and cities in Pennsylvania:
Dormont PA,
Brentwood PA,
Wilkinsburg PA,
Munhall PA,
Swissvale PA,
Mount Lebanon PA,
Baldwin PA,
Neville Township PA,
Bethel Park PA,
West Mifflin PA,
North Versailles PA,
Franklin Park PA,
Plum PA,
New Kensington PA,
Economy PA,
Adopt this sweet Pomsky (Pomeranian x Siberian Husky) Puppy in Pittsburg Pennsylvania today.