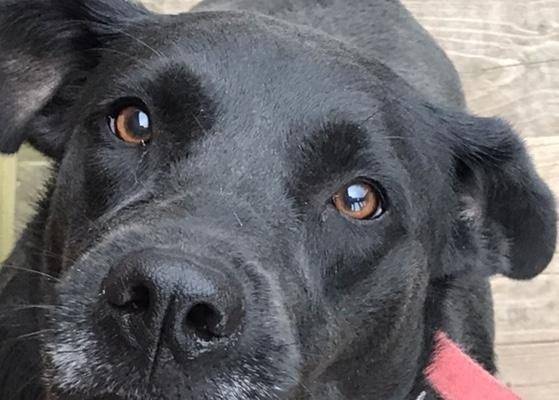 3 YO Female Golden Retriever German Shepherd Lab Mix Dog For Adoption Near Kansas City MO – Adopt Athena Today!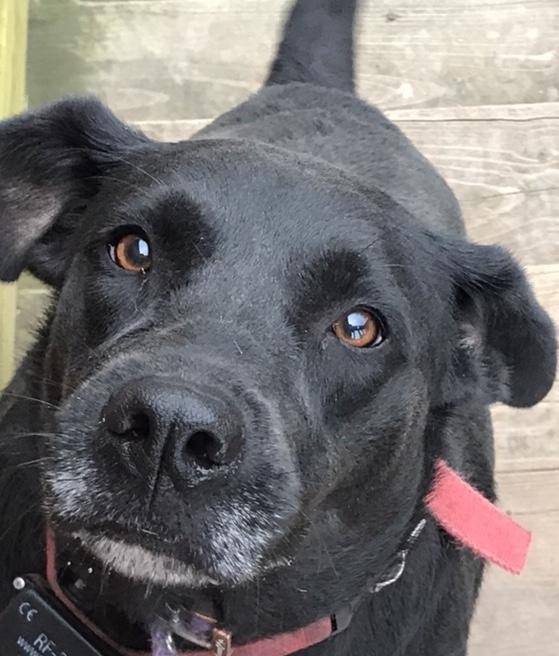 Athena is a beautiful 3 yo Golden Retriever German Shepherd Black Lab mix dog for adoption near Kansas City MO. Fixed, shots, healthy. Supplies included.
Hi, My name is Athena!
[button link="https://pet-net.net/adopt-a-pet/" size="large" variation="hotpink" align="center"]Request to Meet Athena Here![/button]
There is a $75 adoption/rehoming fee. All supplies will be included.
What do you get when you mix a German Shepherd with a Lab and a Golden Retreiver?
The best dang dog in the world! Athena is such a good girl. She is so pretty and sweet. She hasn't got an aggressive bone in her body and is overflowing with joie de vivre!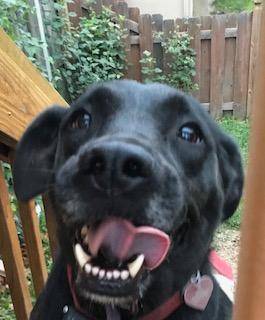 Athena is only 3 years old and very healthy. She is a larger dog at over 60 pounds, and every inch of her is full of love and devotion.
Athena lives with her family in Grain Valley, Missouri. It's about 20 miles away from Kansas City.
Athena has been spayed and fully vaccinated. She is in excellent health.
Athena's owners love her a lot. They want the very best for her, and with a very young family to care for, giving Athena the time, attention, training and exercise she needs and very much deserves has been difficult.
Athena has a tendency to jump on people to let them know she loves them. Unfortunately, this has resulted in toddlers being knocked over on several occasions. The family would like to find Athena a home without tiny kiddos and with folks who are in a better position to give her the positive behavior modification she needs.
If you have room in your heart and home for this gorgeous girl, please get in touch. She can't wait to meet you!
---
All About Athena
[one_half]
Name of Pet:
Athena
Location:
Grain Valley, MO, 64029
Type of Pet:
Dog
Breed of Pet:
Mix: Black Lab, German Shepherd, Golden Retriever
Sex of Pet:
Female[/one_half] [one_half_last]
Age of Pet: 3 years 9 months
Spayed/Neutered?: Yes
Health Problems: No
Up To Date on Vaccinations: Yes
Gets along with cats: Unknown
Gets along with dogs: Yes
Good with Children?: Best for teenagers and older. She has a tendency to jump which needs to  be worked on.
House Broken or Litter Trained?: No
Crate Trained?: Yes
Accessories Included: Crate ,Good/ Water Dishes,  Collar, Electric Fence Collar ( left to her own devices, she will dig under a fence line to roam free.). Extra wiring will be needed to purchase if new owners choose this containment method.
[/one_half_last]
Athena's Personality
Beautiful dog.
Athena's Current Home Environment
Single family home with 3 boys (13,7 and 3 years old.) We both work, so let's spend a fair amount of time alone each day. We live in the suburbs with a large fenced in back yard.
Athena's Current Family:
We have three young ours and one other small dog.
Athena's Favorite Toys, Foods, Activities?
She enjoys pig ears and we feed her good quality Nutro brand -Large breed dog food.
Cute Athena Story:
She loves to play with the other figs who are backyard neighbors. Very friendly.
Why is Athena Being Rehomed?
She is just too large and energetic for our young boys.
Athena's Perfect Adoptive Home Will Be:
Someone with enough time and energy to get out and play with her. She needs room to roam.
Kansas City MO Dog Rehoming
Black Labrador Retriever Rehoming
Golden Retriever Rehoming
German Shepherd Rehoming
Athena is a 3 year old female Black Labrador Retriever German Shepherd Golden Rereiver mix dog for adoption in Grain Valley Missouri near Kansas City KS
Mission KS
Gladstone MO
Prairie Village KS
Merriam KS
Shawnee KS
Independence MO
Raytown MO
Leawood KS
Overland Park KS
Lenexa KS
Liberty MO
Grandview MO
Blue Springs MO
Olathe KS
Harlem MO
North Kansas City MO
Kansas City KS
Westport MO
Fairfax KS
Avondale MO
Manchester School MO
Westwood Hills KS
Grays Park KS
Centropolis MO
Thornton MO
Westwood KS
Air Line Junction MO
Mission Woods KS
Leeds MO
Moscow MO
Roeland Park KS
Adopt this healthy and beautiful Goldador dog in Kansas City MO today!