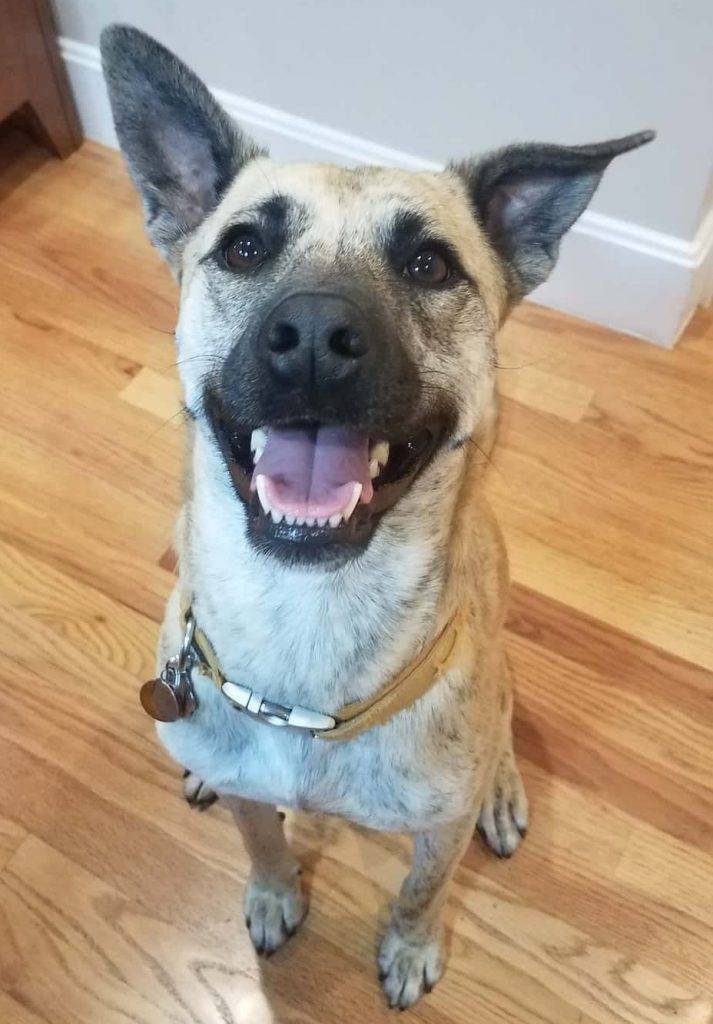 Meet Lulu, Australian Cattledog German Shepherd Mix Dog For Adoption in Arvada CO
Lulu is a Female German Shepherd Australian Cattledog mix dog for adoption to a very loving home in or near Arvada, CO. This very special Dog is 3 years old and weighs 45 lbs pounds.
HEALTHY, SPAYED, UP TO DATE ON VACCINATIONS. GOOD WITH RESPECTFUL KIDS. SUPPLIES INCLUDED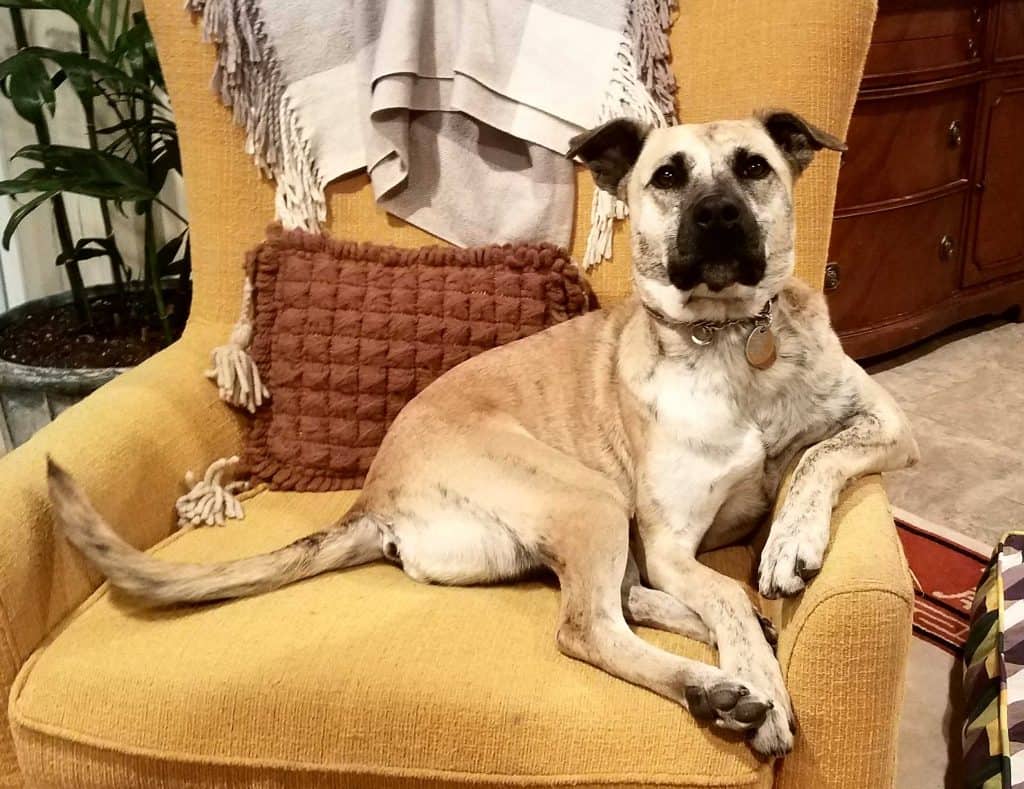 Lulu is looking for her forever home in Colorado. This very smart and sweet girl has been disappointed twice in her quest for a permanent home – through no fault of her own.
Currently living with her foster Mom, Lulu is looking for a rural home where she can get lots of exercise and stimulation. She would LOVE to try out her cattle dog skills.
This very pretty girl has a unique coat with hints of the Blue Heeler markings. She has big brown eyes and an amazing smile. She is a happy dog and can really brighten your day.
Lulu likes to chase (herd) cats, so needs a home where there are no cats. She is good with other dogs, but does need to be properly introduced.
Lulu's foster mom has put a lot of time and effort into her training. She is well on her way to being the best family dog ever. She would be the perfect fit for an active family or couple with lots of space for her to enjoy, and lots of time to give her the attention, affection and care she needs and very much deserves.
Please offer this delightful German Shepherd ACD mix dog a loving home today. She is located in Arvada, Colorado, but would be happy to relocate anywhere within a reasonable distance for the right situation.
There is a $150 adoption/rehoming fee. Supplies and veterinary records will be included.
Questions about Lulu? Contact our Arvada Dog rehoming team today. Text "Lulu" to (888) 833-2128 or email [email protected]. We look forward to hearing from you.
---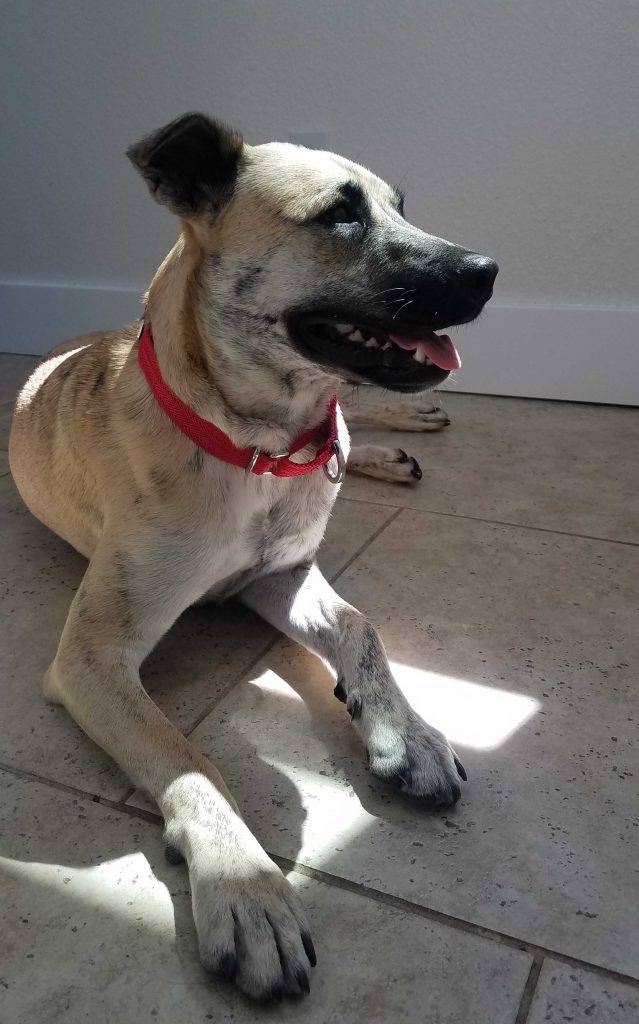 All About Lulu – German Shepherd Australian Cattledog Mix Dog For Adoption in Arvada CO
Lulu is the quintessential "fish out of water". She is a country dog being raised in the city, and it just doesn't suit her. She has no idea what skateboards and scooters are – all she knows is that they make a lot of noise she wants to chase them. She may be trying to herd them, but the skateboarders and scooter owners just don't appreciate it. Clearly, the sights, sounds and smells of the big city overstimulate Lulu – she needs a calm, quiet and predictable environment in the country or suburbs.
Lulu's owner lives in a downtown apartment – not the ideal setting for a dog like Lulu. With her owner working long hours, the situation is even more stressful for Lulu, and she has developed some separation anxiety as a result. The best solution is to place Lulu in the right environment, with someone who has more time for her and lives in a less urban location. A country home or acreage would be ideal.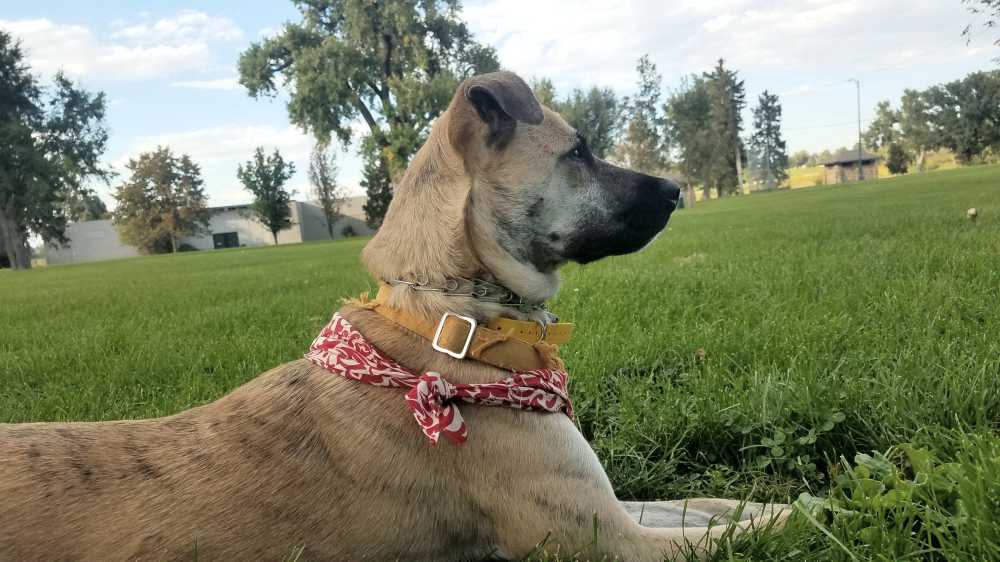 Lulu's Personality
She is funny, smart, sensitive, weird, and adorable.
Lulu's Current Home Environment
Quiet, with no roommates, children, or other pets in the house. Have lived with partners and roommates in the past but Lulu has had trouble with unpredictable/erratic schedules of other people in the house. We have settled into a routine lately that seems to really benefit Lulu and help eliminate her behavior issues. She is allowed on the furniture and likes to rotate between my bed and the chairs/couch throughout the day.
Lulu's Current Family:
I am a single female, I work from home every other week and have a flexible schedule so I am able to be home a good portion of the time so she isn't alone. I originally adopted Lulu in California and brought her back to Colorado with me when I came back. She does great in the car, loves the ocean and the mountains, and has been an amazing companion and emotional support through some trying times in my life.
Lulu's Favorite Toys, Foods, Activities?
She loves meat, cheese, and pill pockets, will eat most treats and snacks. Enjoys chewing on horns, raw hides, bully sticks, etc. Loves peanut butter and coconut oil out of her Kong, will tear up most toys but really loves making these fleecy stuffed bones last for months before pulling the fluff out (she'll even snuggle with them!). Loves running off leash, chasing birds, napping (especially in the sun), and belly/chest rubs.
Cute Lulu Story:
Every day with Lulu is funny, cute, and heartwarming! When she runs off leash she has a smile plastered across her face that you can't help but giggle at. Every time I return home she is so excited to see me she wiggles her butt and paces the house – the cutest thing is that when she is excited to see you she will bring you her favorite toys as an offering (but you can never take them from her). Sometimes she'll even talk to you if she wants something and you're ignoring her! Quite little noises and the cutest face you've ever seen.
Why is Lulu Being Rehomed?
I adopted Lulu (then Kiyah) from the Humane Society in San Diego with a previous partner, and relocated to Colorado with her. She has been in two other homes that I know of before mine (one owner moved and the other broke their ankle and decided not to keep her, a Craigslist exchange the first time then a surrender to the shelter). I have had her for a year and a half and have spent that time trying to make our lives work together, but Lulu deserves some wide open spaces where she can be herself and has not acclimated well to being cooped up in a more suburban/city lifestyle. She is a high energy dog and takes nearly constant attention, so as a single person I'm not able to support her.
Lulu's Perfect Adoptive Home Will Be:
Someone who is completely committed to Lulu – giving her a good life, and helping her continue to improve and grow into a great dog. I think she would thrive on a farm or other wide open space, she does okay in the cold but a more temperate environment, even plains or desert, would suit her best. Mostly I want to find someone who loves her unconditionally and understands she will be trying at times, but is committed to giving her an amazing life and will never give up on her or rehome her again. I know this is a big ask, but I wasn't fully aware of what I was getting into when I adopted her and have struggled because of this, so someone who has owned a difficult dog in the past or even is familiar with dig training would be a great fit.
Additional Comments:
She went through several individual training sessions at the Humane Society, and has been crate trained in the past. However she does not respond well to long periods in the crate. She recently went through the 6-week off-leash board and train program at American Canine Academy in Henderson, CO. She stayed with them for 7 weeks and learned obedience and commands, both an and off leash. They have been a fabulous support, and group classes are included with the training every Saturday for ongoing reinforcement of the training. She does well at heel on leash and needs regular exercise to get all her energy out.
---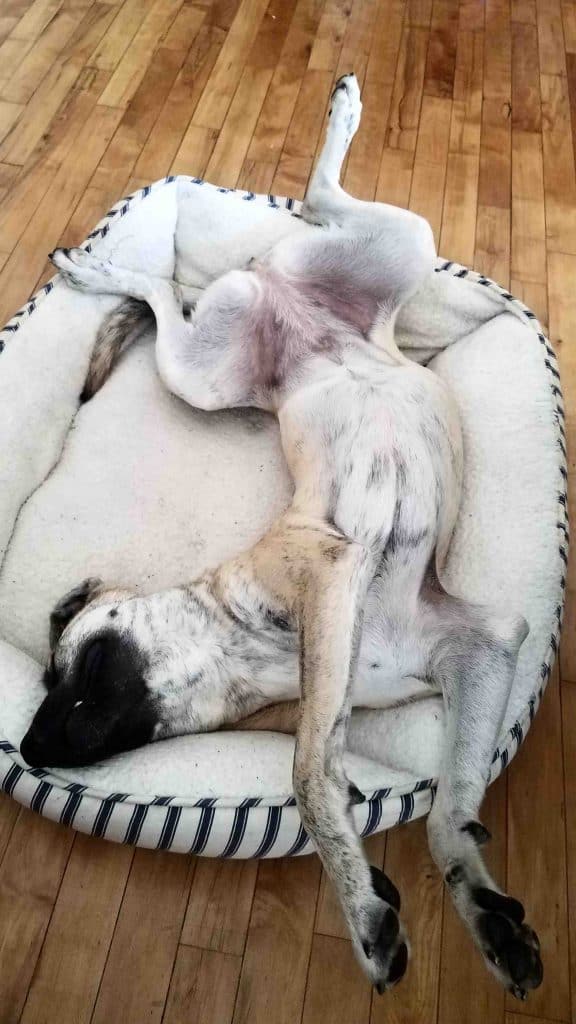 How To Adopt Lulu – German Shepherd ACD Mix Dog – Denver CO
If you are interested in adopting this special Australian Cattledog German Shepherd mix dog for rehoming in Arvada CO, please fill out our online meeting request below. Once received and reviewed, our staff will ask the pets owner to reach out to you and arrange a meeting.
There is a $150 adoption processing fee. All supplies and veterinary/training records will be included.
Questions about Lulu? Contact our German Shepherd Australian Cattledog rehoming team today. Text "Lulu" to (888) 833-2128 or email [email protected] We look forward to hearing from you.
---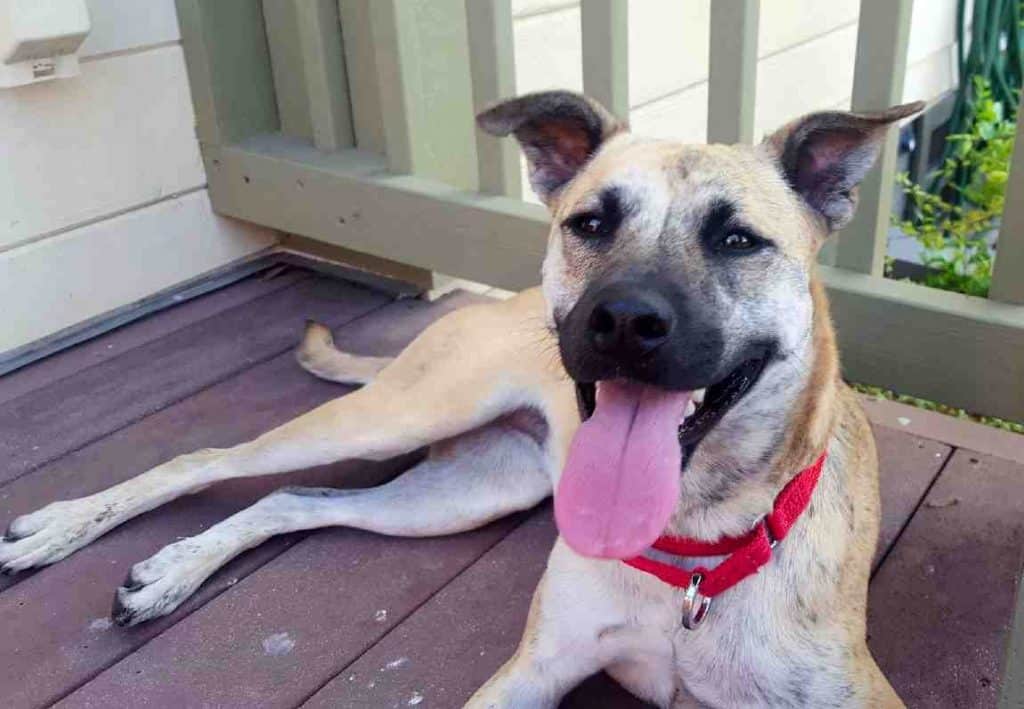 Lulu – Australian Cattledog German Shepherd Mix Dog For Rehoming in Arvada CO
Lulu is a Australian Cattledog for private adoption by owner in Arvada CO. This pet is located close to the following towns and cities in CO:
7 miles to Denver
14 miles to Aurora
68 miles to Colorado Springs
Wheat Ridge
Westminster
Sherrelwood
Applewood
Federal Heights
Denver
Leyden Junction
Twin Lakes
Utah Junction
Sherrelwood
Western Hills
Edgemont
Applewood
Lakewood
Welby
Thornton
Golden
Northglenn
Broomfield
Commerce City
Superior
Englewood
Lakeside
Mountain View
Wheat Ridge
Mount Olivet
Berkley
Zuni
Westminster
Edgewater
Semper
Spivak
Contact us about this sweet Australian Cattledog German Shepherd mix dog for adoption in Denver CO today.