Rehomed – Bassett Hound in Bastrop TX – Meet Savanna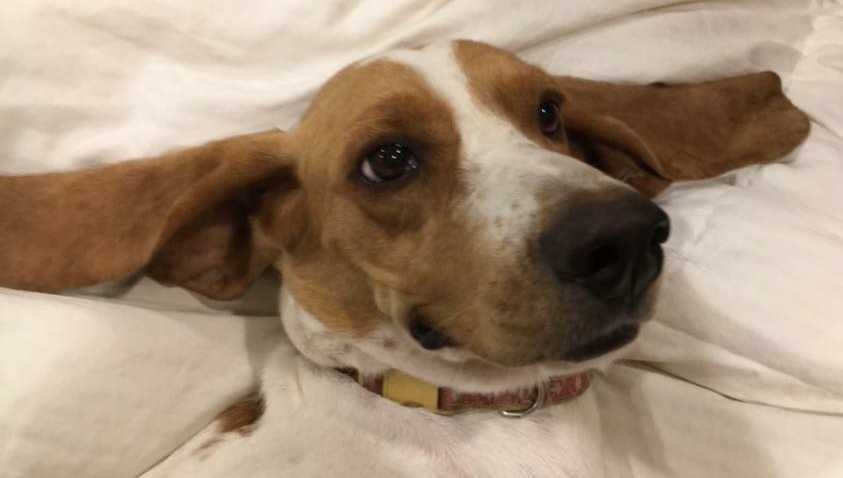 Savanna, A Basset Hound Dog in Bastrop TX Has Been Adopted
Savanna is a Female Basset Hound Dog for adoption to a very loving home in or near Bastrop TX. This very special dog is approximately 3 years old and weighs about 50 pounds.
Savanna is a lovely dog. A purebred Basset Hound, she is healthy and gets along well with dogs and children. Savanna will need to be spayed by her new family.
Savanna enjoys staying outside in the back yard during the day where she loves to chase squirrels, play fetch and do general dog stuff. She comes in at night and is usually all played out and ready to go to bed. She is a really well behaved dog that will add plenty of love, joy and companionship to the lives of her new family members.
Sadly, Savanna's owner is battling Cancer, and is not able to give Savanna the time and attention she needs and deserves. She is dearly hoping to find a loving forever home where Savanna will be cherished and kept safe, happy and healthy for the rest of her days.
If you have room in your heart and home for this lovely female Basset Hound, please get in touch today. She can't wait to charm herself into your heart and home.
Questions about Rehoming a Dog in Texas? Contact our Texas dog rehoming team today. Text "Rehoming" to (888) 833-2128 or email [email protected] We look forward to hearing from you.
---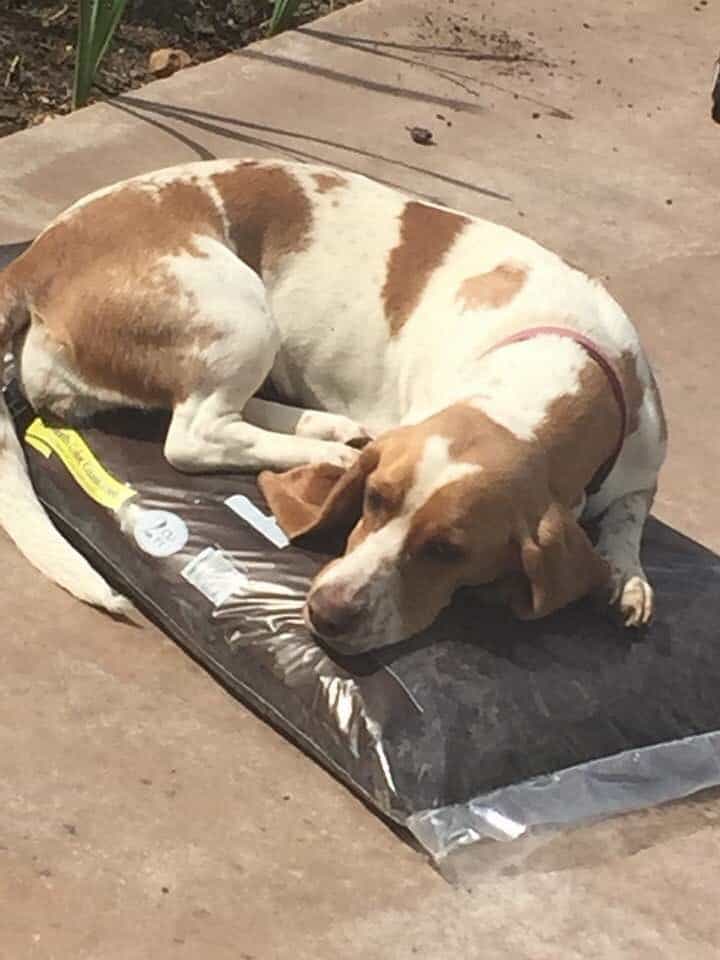 All About Savanna – Basset Hound Dog Rehomed in Bastrop TX
Name of Pet: Savanna
Location: Bastrop TX
Type of Pet: Dog
Breed of Pet: Basset Hound
Sex of Pet: Female
Age of Pet: Approximately 3
Spayed/Neutered?: No
Health Problems: No
Behavior Issues: No
Up To Date on Vaccinations: No
Gets along with cats: Unknown
Gets along with dogs: Yes
Good with Children?: Yes
House Broken or Litter Trained?: No
Crate Trained?: No
Accessories Included: Dog House bed leash collar dishes
Savanna's Personality
Sweet playful loving gets along with everyone
Savanna's Current Home Environment
Good she stays out during day comes in at night. Nice big yard fenced
Savanna's Current Family:
We are very stressed at this time I have been fighting cancer and feel bad that she doesn't get the attention she needs and deserves
Savanna's Favorite Toys, Foods, Activities?
Loves to run chase squirrels bones and tennis balls
Why is Savanna Being Rehomed?
I have cancer
Savanna's Perfect Adoptive Home Will Be:
Loving pet friendly
How To Adopt Savanna
Questions about Rehoming a Bassett Hound? Contact our Basset Hound Dog rehoming team today. Text "Rehoming" to (888) 833-2128 or email [email protected] We look forward to hearing from you.
Savanna – Basset Hound Dog Rehomed Near Austin TX
Savanna is a Basset Hound Dog Rehomed in Bastrop, TX . This pet is located close to the following towns and cities in Texas :
28 miles to Austin, TX
85 miles to San Antonio, TX
119 miles to Houston, TX
Lockhart TX,
Austin TX,
Pflugerville TX,
Taylor TX,
Kyle TX,
Round Rock TX,
Jollyville TX,
Anderson Mill TX,
San Marcos TX,
Cedar Park TX,
Georgetown TX,
Lakeway TX,
Leander TX,
Seguin TX,
Brenham TX,
Phelan TX,
Hills Prairie TX,


Clearview TX,
Camp Swift TX,
Alum Creek TX,
Swiftex TX,
Upton TX,
Utley TX,
Sayersville TX,
Watterson TX,
Wyldwood TX,
Rockne TX,
Cedar Creek TX,
Smithville TX,
Jordan TX,
Togo TX,
Elysium TX
Savannah is a sweet Basset Hound Dog in Bastrop TX.