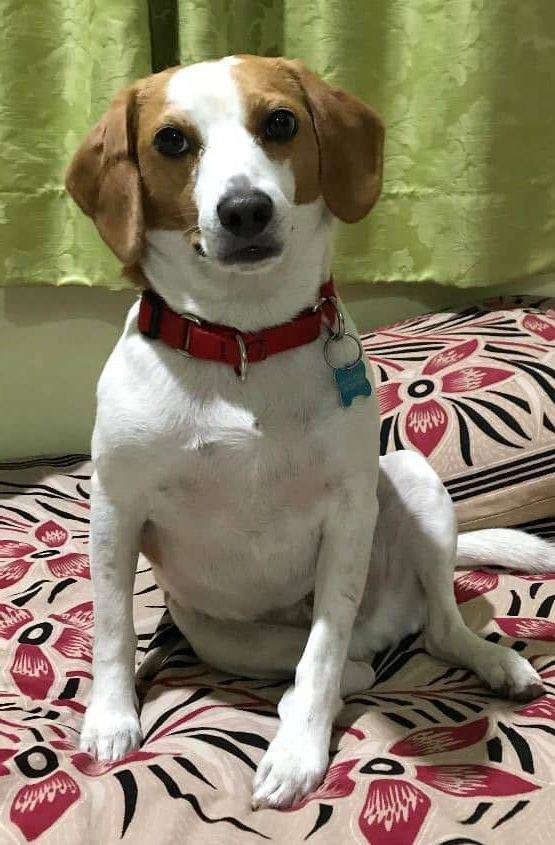 Meet Stitch, Jack Russell Terrier Beagle Dog For Adoption in New Westminster BC
Stitch is a male Jack Russell Terrier Beagle mix dog for private adoption to a very loving home in or near New Westminster, BC.  This very special dog is 5 yr 11 m  old and weighs about 20 pounds.
Stitch is in excellent health. He is neutered, microchipped and fully vaccinated. He is house broken and good with respectful children. Stitch is good with cats. He has some fear of large dogs, so being placed in a home with an existing dog would have to be considered carefully.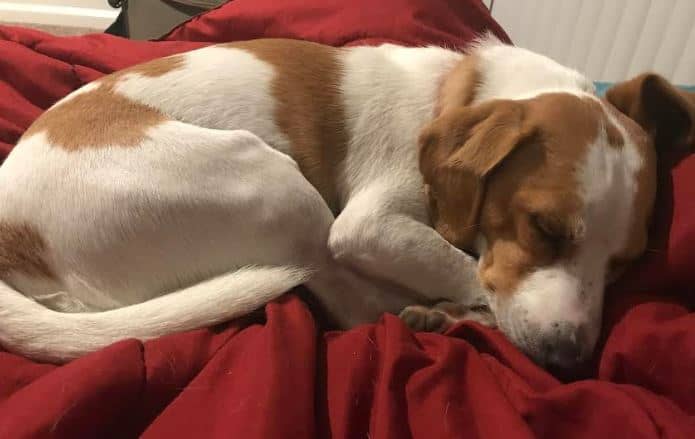 Stitch is an amazing dog. He is incredibly cute and very intelligent. He knows commands and does tricks. He is house broken and very well behaved. Stitch is in good health and has been neutered and fully vaccinated. He will be rehomed with all supplies.
The owner is having to rehome Stitch after having fallen victim to a rental scam. She lost all of the savings she had collected so that she could afford a home where she could keep Stitch. She is now faced with having to move to a home where she will not be allowed to have a dog, and will also have to work 2 jobs in order to afford to live. This is a very desperate situation, and she is devastated at having to rehome her best friend – the only family she has in Canada.
Stitch would be the perfect companion for someone who is looking for an affectionate and very devoted dog. He has some separation anxiety, so is best suited for a retired dog lover, a home school family, or someone who works from home.
His owner would love to keep in touch, but only if that is something his adoptive family would be comfortable with.
Stitch will be rehomed with all supplies and veterinary records. Please help bring a positive ending to this very unfortunate and unfair situation. Offer this deserving dog the home he needs and deserves today.
There is a $150 adoption/rehoming fee. All supplies and veterinary records will be included.
Questions about Stitch? Contact our New Westminister Dog rehoming team today. Text "Stitch" to (888) 833-2128 or email [email protected] We look forward to hearing from you.
---
All About Stitch – Jack Russell Terrier Beagle Dog For Adoption in New Westminister British Colombia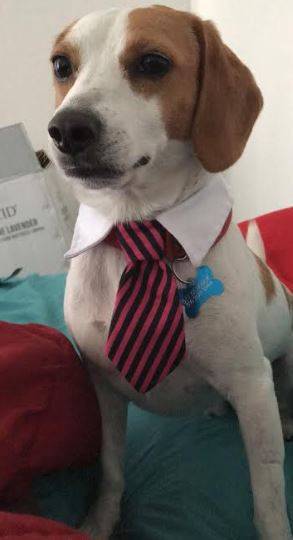 Name of Pet: Stitch
Type of Pet: Dog
Breed of Pet: Beagle Jack Russell Terrier
Sex of Pet: Male
Age of Pet: 5 yr 11 m
Spayed/Neutered?: Yes
Health Problems: No
Behavior Issues: Minor separation anxiety. Would do best in a home with an owner who is retired or works from home.
Up To Date on Vaccinations: Yes
Gets along with cats: Yes
Gets along with dogs: No
Good with Children?: Yes
House Broken or Litter Trained?: Yes
Crate Trained?: Yes
Accessories Included: He will come with a months supply of pet food. He is already been vaccinated in November. His crate and his food bowls.
Stitch's Personality
Everything about him. I love his eyes, his floppy ears, his coat pattern, his whining when I leave home, his kisses and his tail when he is walking. It's the cutest thing ever.
Stitch's Current Home Environment
I have been moving constantly between apartments. I went back home to India to get a surgery. So it's been apartment kind of environment. So, he is ok to chill out at home all day as long as he is taken out twice for his walks.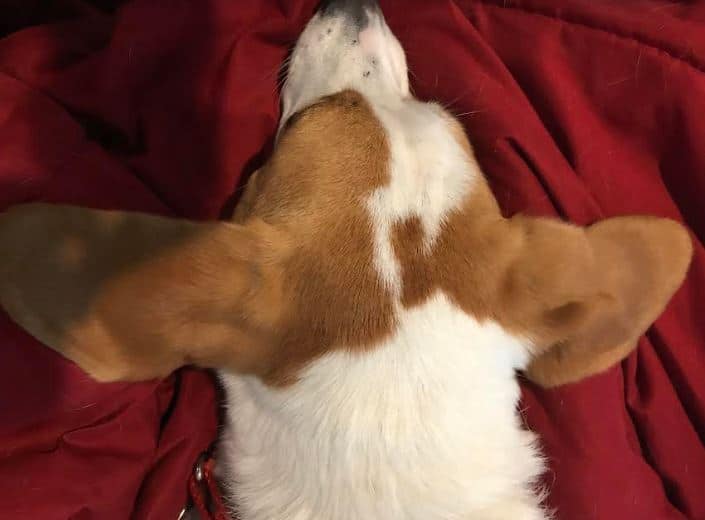 Stitch's Current Family:
Stitch is my only family here. My parents are in India. And they are too busy to take care of him. I moved here a few weeks back. He is my family and I am his.
Stitch's Favorite Toys, Foods, Activities?
He doesn't really care for toys. He loves going on long walks, cuddling , belly rubs and treats. He loves chicken. I am currently feeding him Royal Canine Small dog food.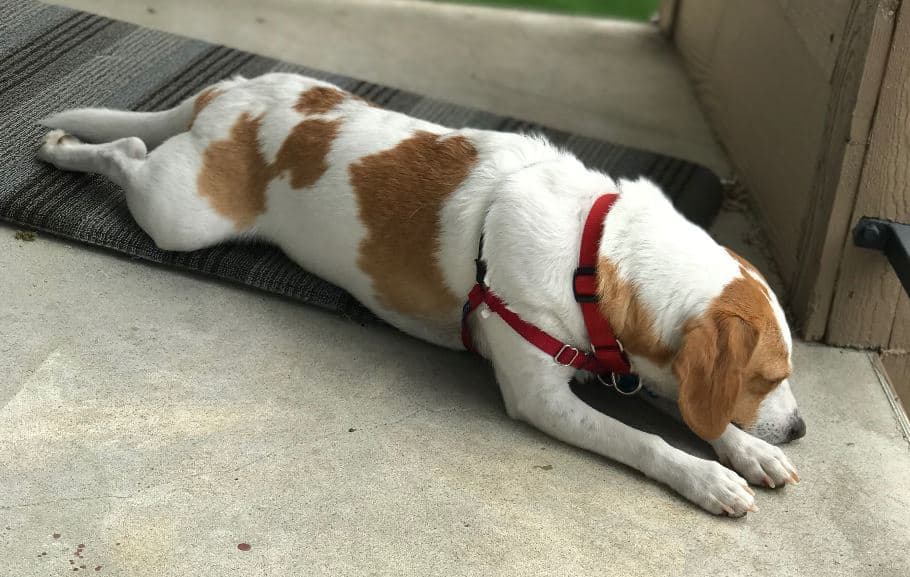 Cute Stitch Story:
I went to India a few months back to get a small surgery. I later developed complications which ended with me being bedridden for almost 3 months. During this time, stitch wouldn't let any new person near the my scar. He would just give out a warning growl. He never left my side while I healed. He was always there comforting me when I was writhing in pain. He is the best dog I have ever seen.
Why is Stitch Being Rehomed?
As mentioned, I am having some trouble with my leg(where I had surgery). So I can't keep up with him. Also, I have to work more and more since I was robbed and I don't have any money. It's not fair for me to leave him for long periods of time when I know he has separation anxiety. Rehoming him is the only way I can give him the better future I promised him.i don't have any other option. I am not giving back to shelter.
Stitch's Perfect Adoptive Home Will Be:
I want him to go to a loving family who have time and attention to give him. Just give him a little attention, he will give you his world. All he wants is long walks, food and his owner to be around. He needs and deserves a loving home where he gets spoilt rotten.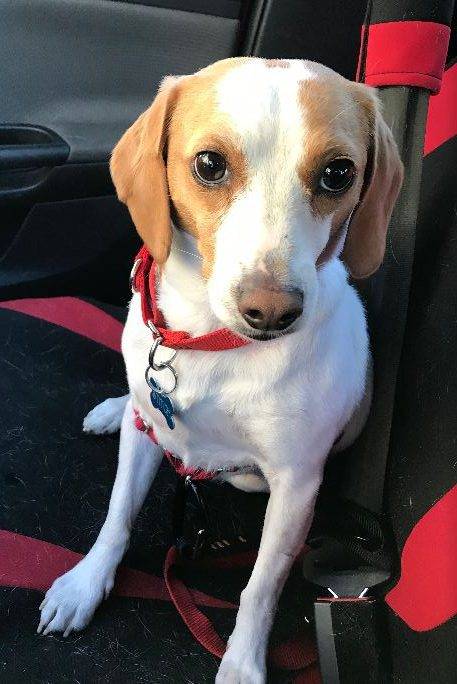 How To Adopt Stitch
If you are interested in adopting this special Beagle/Jack Russell mix dog For private rehoming in New Westminster British Columbia, please fill out our online meeting request below. Once received and reviewed, our staff will ask the pets owner to reach out to you and arrange a meeting.
Questions about Stitch? Contact our Beagle/Jack Russel Dog rehoming team today. Text "Stitch" to (888) 833-2128 or email [email protected] We look forward to hearing from you.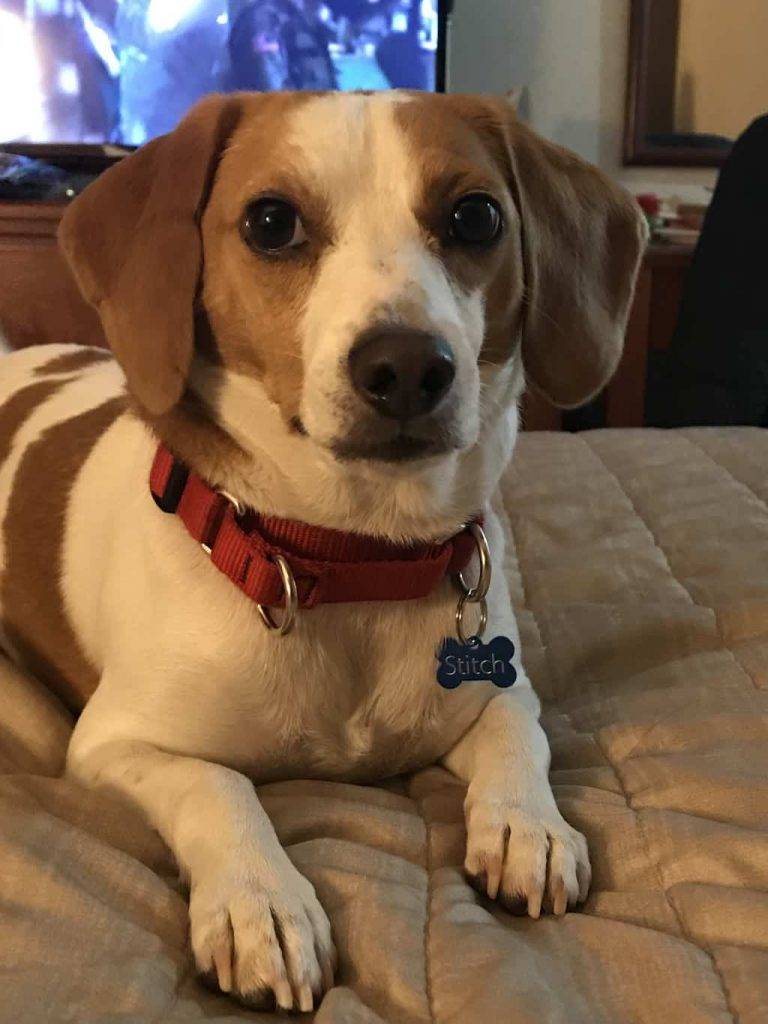 Stitch – Jack Russell Terrier Beagle For Rehoming in New westminister British Columbia
Stitch is a Beagle/Jack Russel Dog for private adoption by owner in New westminister British Columbia. This pet is located close to the following towns and cities in British Columbia:
North Vancouver BC,
Richmond BC,
Burnaby BC,
New Westminster BC,
Delta BC,
Coquitlam BC,
Port Coquitlam BC,
Tsawwassen BC,
Surrey BC,
Gibsons BC,
Pitt Meadows BC,
White Rock BC,
Maple Ridge BC,
Langley BC,
Squamish BC,
Surrey BC,
Adopt this sweet Jack Russell Terrier Beagle in New Westminister British Columbia today.