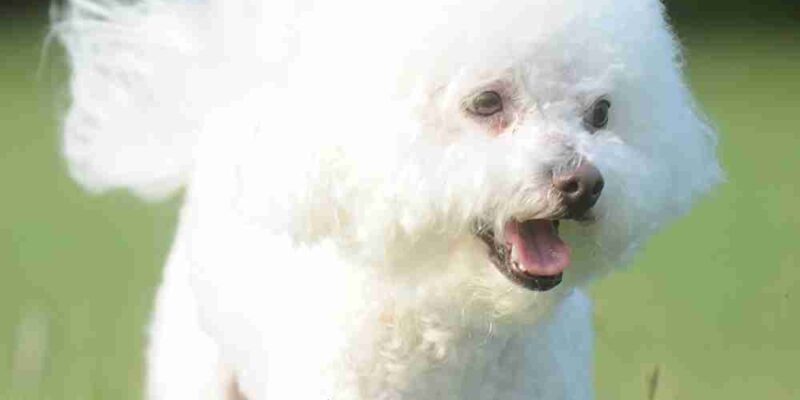 Lovely Bichon Frise For Adoption in Arlington Texas – Supplies Included – Adopt Cleo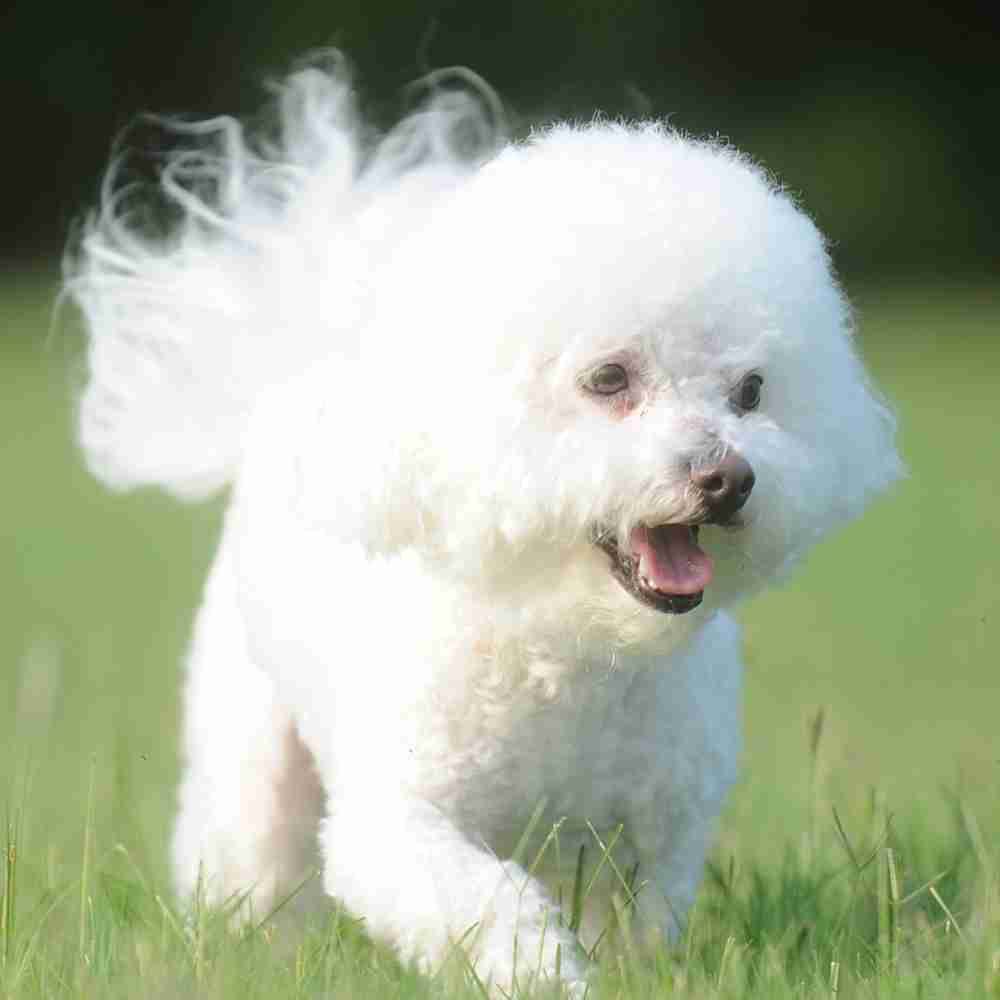 Bichon Frise Dog for Adoption in Arlington, Texas
Looking for a sweet little Bichon Frise Dog to adopt in Arlington, Texas? Just 3 years old and weighing 9lbs, Cleo is waiting to meet you. This adorable little female Bichon is fixed, fully vaccinated, housebroken, and microchipped. She has also been leash, obedience, and crate-trained and is good with older children and new people.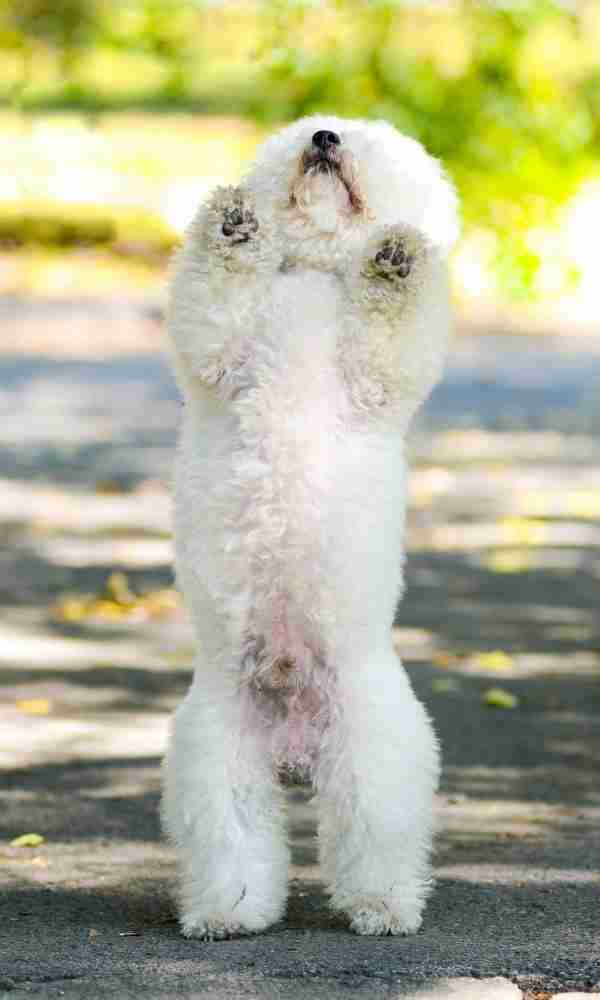 Cleo is as cute as a button and she knows it! This sweet girl would love to be the only pet in her new home, where she will be the sole recipient of cuddles and kisses. Cleo loves to lay in the sun and watch the activities taking place outside where she hopes she may spot a squirrel or a cat! She is just as loving as is she lovable, and wants to be near her people, specifically by their feet or in their laps. Cleo is sure to provide years of companionship to come!
Cleo's owners are very sad to have to rehome their cherished dog. They are hoping to find a new home for Cleo where this special dog will be cherished and kept safe, happy, and healthy for life.
If you have room in your heart and home for Cleo, please complete our online meeting request form. Once received, our Arlington Dog Rehoming team will make arrangements for you to meet Cleo and her owners. Adopt Cleo today!
There is a $500.00 adoption processing fee. Supplies, accessories, and veterinary records will be included.
How To Adopt Cleo
If you are interested in adopting this special Bichon Frise in Arlington Texas, please fill out our online meeting request below. Once received and reviewed, our staff will ask the pets owner to reach out to you and arrange a meeting.
Questions about adopting Cleo?
Text CLEOARLINGTON to (888) 833-2128. We look forward to hearing from you!
No phone calls, please! 
---
All About Cleo – Bichon Frise Dog For Adoption in Arlington Texas
♥ Name of Pet: Cleo
♥ Location: Arlington, Texas
♥ Type of Pet: Dog
♥ Breed of Pet: Bichon Frise
♥ Color / Coat Type: White/Medium length, silky texture with corkscrew curls
♥ Age of Pet: 3 years
♥ Size of Pet: 9lbs
♥ Health Problems: Allergy to chicken and grains/spring allergies. She loves chicken but doesn't do well with a diet of chicken or grains. When spring comes around, she does get allergies but it is short lived as she is only outside for potty and has her paws wiped afterwards.
♥ Behavior Issues: No
♥ Gets along with: Older Children, New People
♥ Pet is: Fixed, Fully Vaccinated, Housebroken, Microchipped, Leash Trained, Obedience Trained, Crate-trained
♥ Food: Other – Stella and Chewy Beef/lamb freeze dried patties she also was on Merrick beef and sweet potato grain free, I also cooked for her beef, beef liver, sweet potatoes, beef hearts mixed with spinach, carrots and squash adding olive oil or sardines I mix all together and separate in portions for the week. I only do this when she get picky with kibble then gradually introduced the kibble back into her diet. At the moment she on kibble.
Cleo – Bichon Frise Dog For Adoption in Arlington Texas
---
Cleo's Personality
Sweetheart, enjoys her ball and toys but she loves to sleep in her day bed next to the window to observe the outdoor. Cleo also has a bed in her crate and is crate trained, just say go to bed and she'll go!
She's somewhat obedience trained. She's never socialized with other dogs, and she doesn't like cats or squirrels. Her groomer has never given me a bad report other than her being scared with other dogs. She allows me to brush her hair and giver her a bath, but she hates to have her teeth brushed – that's the only things she dislikes is teeth brushing.
She does well on leash on very short walks. Cleo prefers to be next to your feet and lap, at times. She sleeps in her crate at night. She normally goes out to potty at 8am and alerts throughout the day, which is usually once or twice. Her last potty is between 9:45-10 pm, but you can adjust to your schedule.
Why is Cleo Being Rehomed?
Moving and cannot take Cleo.
Nearby Locations
Cleo is located in Arlington, Texas, close to the following towns and cities:
Haltom City TX,
Richland Hills TX,
White Settlement TX,
Saginaw TX,
Forest Hill TX,
North Richland Hills TX,
Watauga TX,
Benbrook TX,
Hurst TX,
Crowley TX,
Bedford TX,
Fort Worth TX,
Colleyville TX,
Keller TX,
Burleson TX,
Dallas TX.
Thank you for your interest in this deserving Bichon Frise Dog for Adoption in Arlington Texas.