Gorgeous Declawed Black Cat for Adoption in Fort Lauderdale FL – Adopt Naia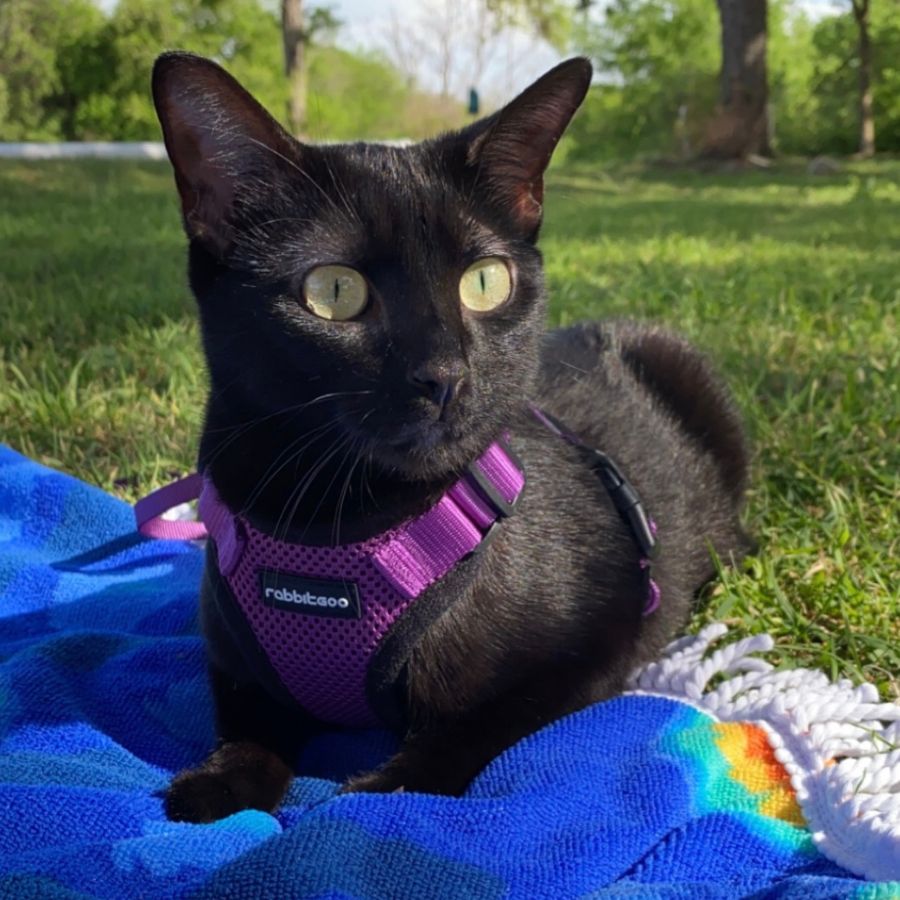 Looking for a Black cat cat for adoption in Fort Lauderdale, FL? Naia would love to be considered for the position of your cherished family companion.
---
Meet Name | About Pet | Personality | Why Rehoming? | Location | Adopter Requirements | How to Adopt
---
Meet Naia – Pre-Loved Black cat cat For Adoption by Owner in Fort Lauderdale FL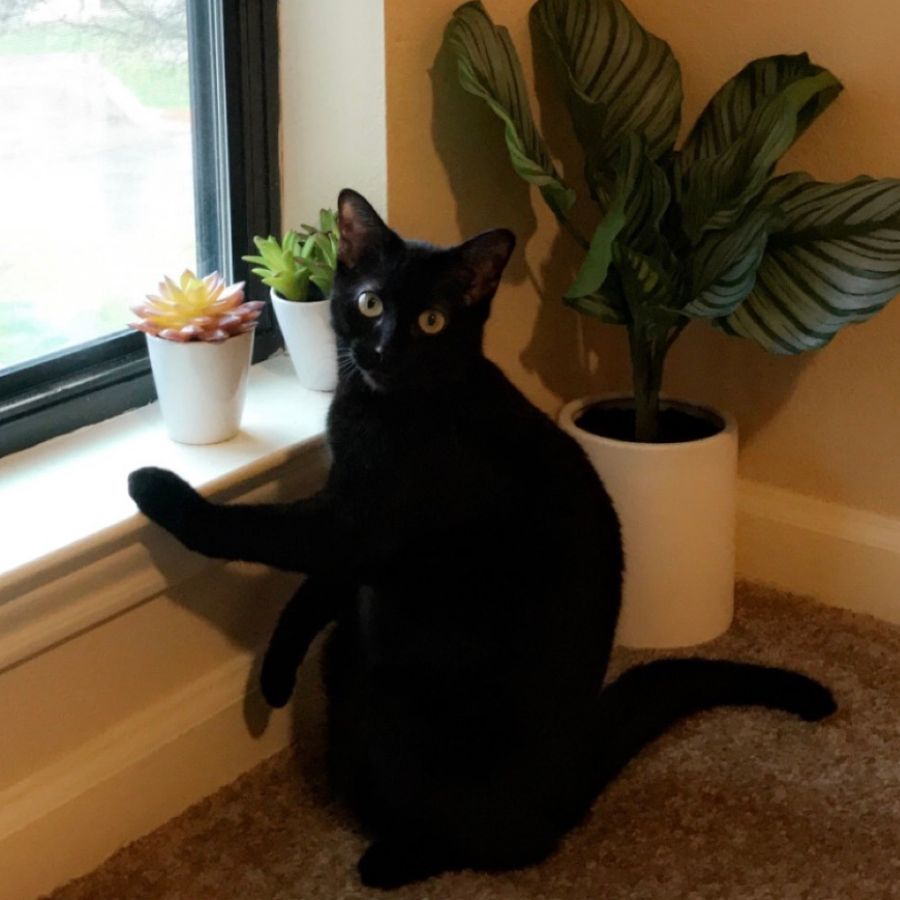 Naia is a Female Black cat cat for adoption to a very loving home in or near Fort Lauderdale, FL. This very special cat is 3 years old and weighs 10 pounds of pure kitty purrfection. Naia has been fixed and fully vaccinated, and has a clean bill of health. She is good with new people, older children, and other cats.
5 Amazing Things About Naia:
-Her sweet little meows.
-Her cuddles!
-The way she rolls over and wants her belly rubbed.
-The way she gets excited to play.
-She's sweet and calm and loves to be loved on!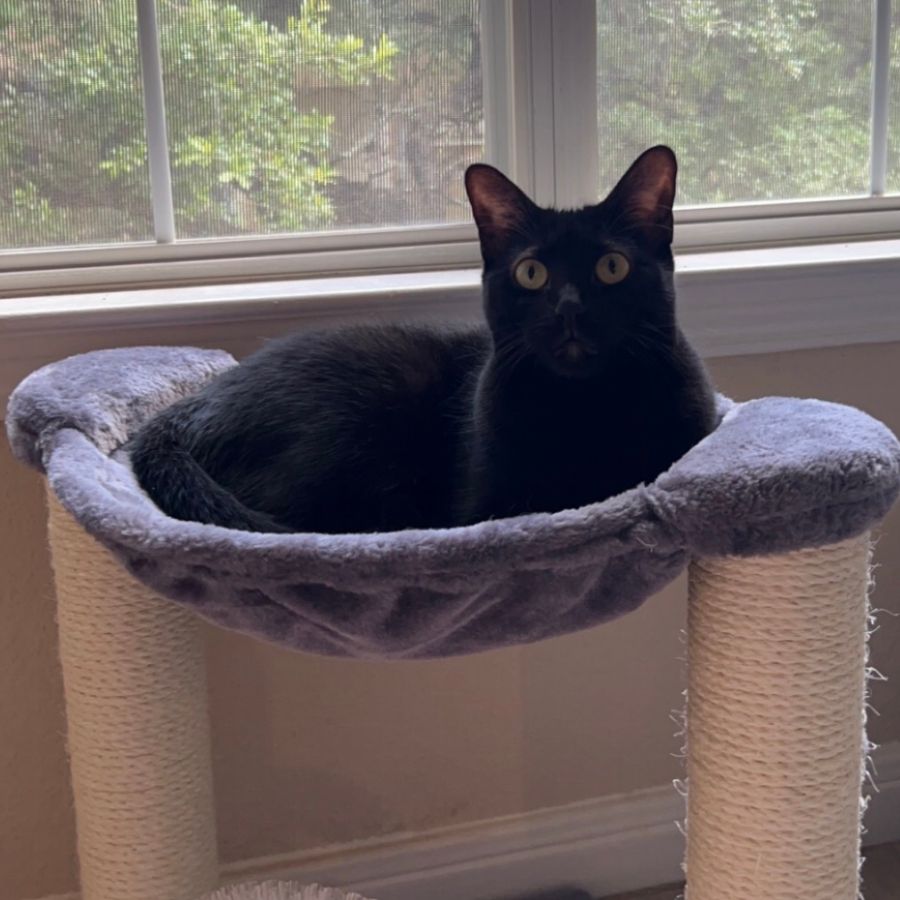 Naia's owners are very sad to have to rehome their cherished cat, but circumstances beyond their control have made rehoming a must-do. A demanding work schedule has unfortunately made it hard for sweet Naia to get the attention she thrives on.
Naia's owners are hoping to find the right home for their cherished cat, where this deserving cat will be loved unconditionally and kept safe, happy, healthy and well-cared-for. Naia will thrive with an experienced cat owner with lots of patience as Naia settles into her new home and who has endless love to offer.
If you have room in your heart and home for this deserving Black cat cat, then please offer Naia a loving, forever home today. Naia can't wait to show you the true meaning of unconditional love.
---
How To Adopt Naia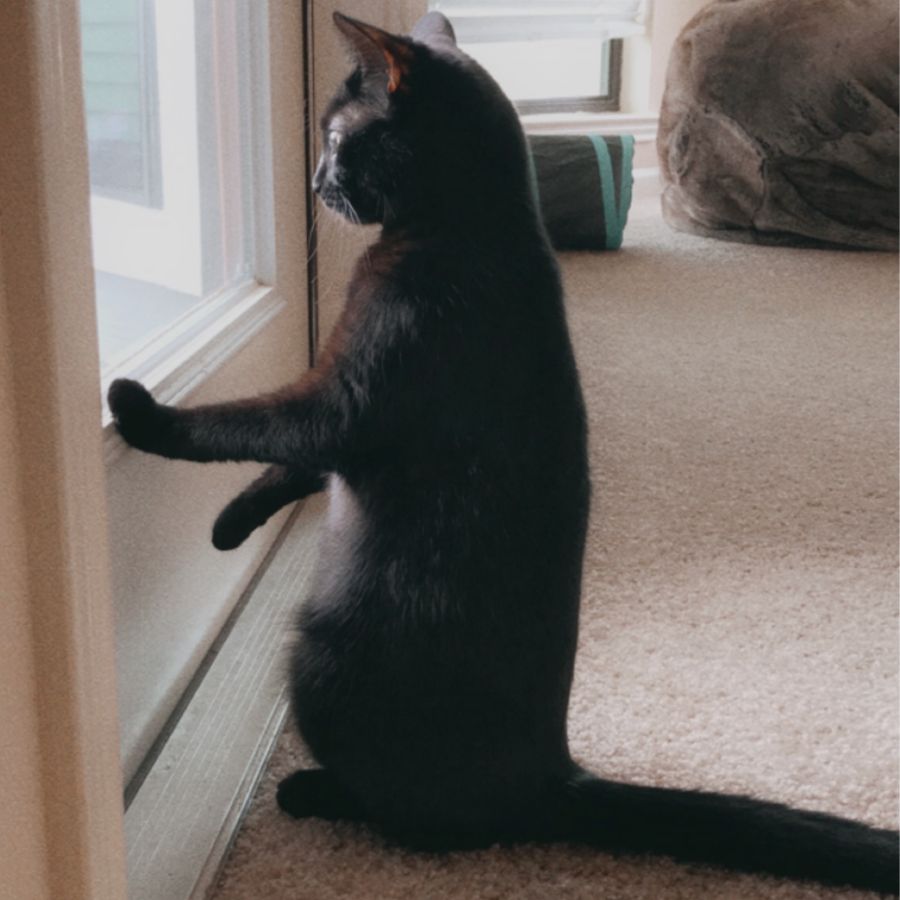 Please fill out our online meeting request form via the button below. Once your application is received and reviewed, our staff will ask the pets owner to reach out to you and arrange a meeting.
There is a $35 adoption/rehoming fee. Supplies and veterinary records will be included.
Questions about Naia? Contact our Black cat cat rehoming team today.
Text "NaiaFL" to (888) 833-2128. 
No phone calls at this time, please.
We look forward to hearing from you!
---
All About Naia – Black cat cat For Adoption in Fort Lauderdale FL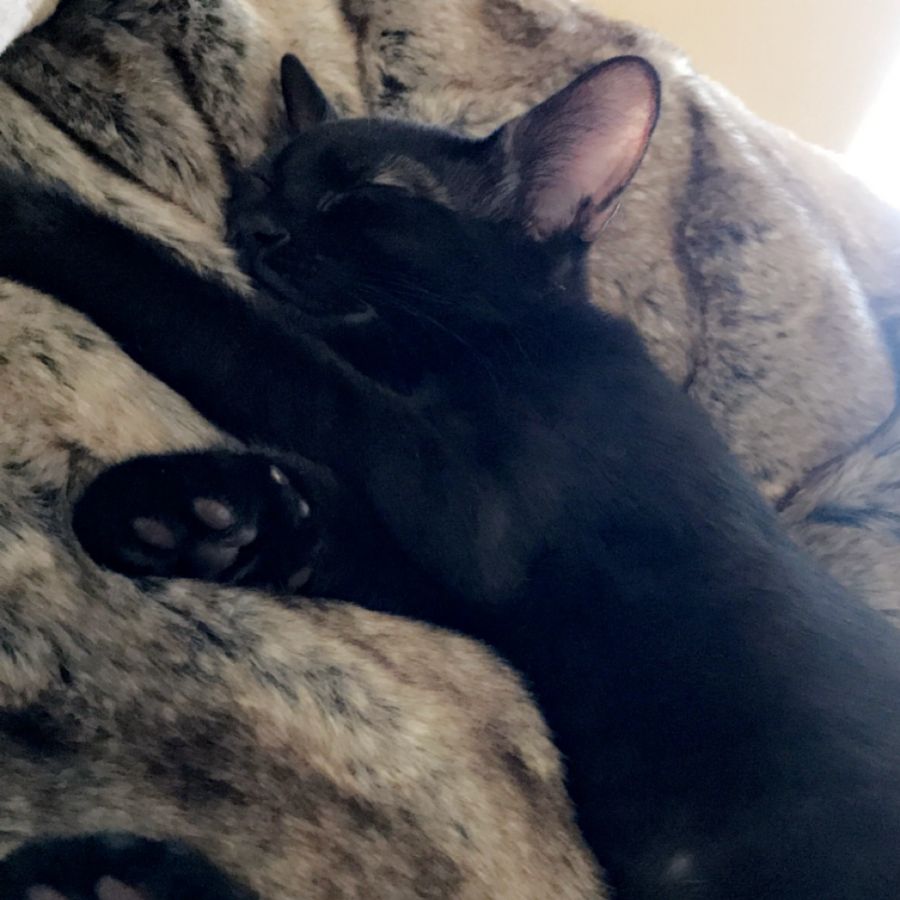 Name of Pet: Naia
Location: Fort Lauderdale, FL, 33312
Type of Pet: cat
Breed of Pet: Black cat
Sex of Pet: Female
Age of Pet: 3
Spayed/Neutered?: Yes
Health Problems: No
She does get sick a lot if you only feed her dry food if you give her wet food with the dry and mix it she does just fine though, she has declawed front paws.
Behavior Issues: Yes
Naia is very nervous and afraid at the vet.
Up To Date on Vaccinations: Yes
Gets along with cats: Yes
Gets along with dogs: No
Good with Children?: Good With Children aged 8 and up, Unknown
House Broken or Litter Trained?: Yes
Crate Trained?: N/a
Accessories Included: I will give you a few bags of the dry and wet food I feed her to get her started and a traveling case, harness and leash and some toys that she likes.
Naia's Personality
She's calm and likes to sleep a lot, likes to cuddle when she gets used to you, loves to play around and is a very happy girl, likes her belly rubbed and pets often.
Naia's Favorite Toys, Foods, Activities?
Chasing the lazer light is her favorite thing she will play with a dangly string too though and loves feather toys and anything with catnip in it! Her favorite foods are tuna and salmon she's very much a fish girl and does better if you feed her wet food or a mix of wet and dry.
Cute Naia Story:
She loves to be loved she wants to be near you as much as possible and be rubbed on and will love you even more if you give her some tuna!
Why is Naia Being Rehomed?
I have multiple cats and I have to travel for work a lot. She's always been such a good girl and it breaks my heart to re home her when she's done nothing wrong. I love her so much and just want to find her the best home where she will get more attention and not be left alone so much.
Naia's Perfect Adoptive Home Will Be:
Someone that can give her some attention daily that doesn't travel alot, is able to afford to give her wet food with the dry, is able to have patience with her getting used to a new environment and understand going to vet visits can be hard on her. Naia is front pay declawed and would do well with other declawed cats or alone.
---
Naia – Black cat cat For Rehoming in Fort Lauderdale FL
Naia is a Black cat cat for private adoption by owner in Fort Lauderdale FL. Naia is located close to the following towns and cities in FL, and can be adopted from anywhere within a reasonable distance.
Lauderhill FL,
Lauderdale Lakes FL,
Sunrise FL,
Davie FL,
Cooper City FL,
Tamarac FL,
North Lauderdale FL,
Wilton Manors FL,
Oakland Park FL,
North Andrews Gardens FL,
Dania Beach FL,
Margate FL,
Pembroke Pines FL,
Coconut Creek FL,
Hialeah FL,
Miami FL.
Adopt this deserving Black cat cat in Fort Lauderdale FL today.