Lovely Brown Tabby Cat For Adoption in Pensacola Florida – Supplies Included – Adopt Layla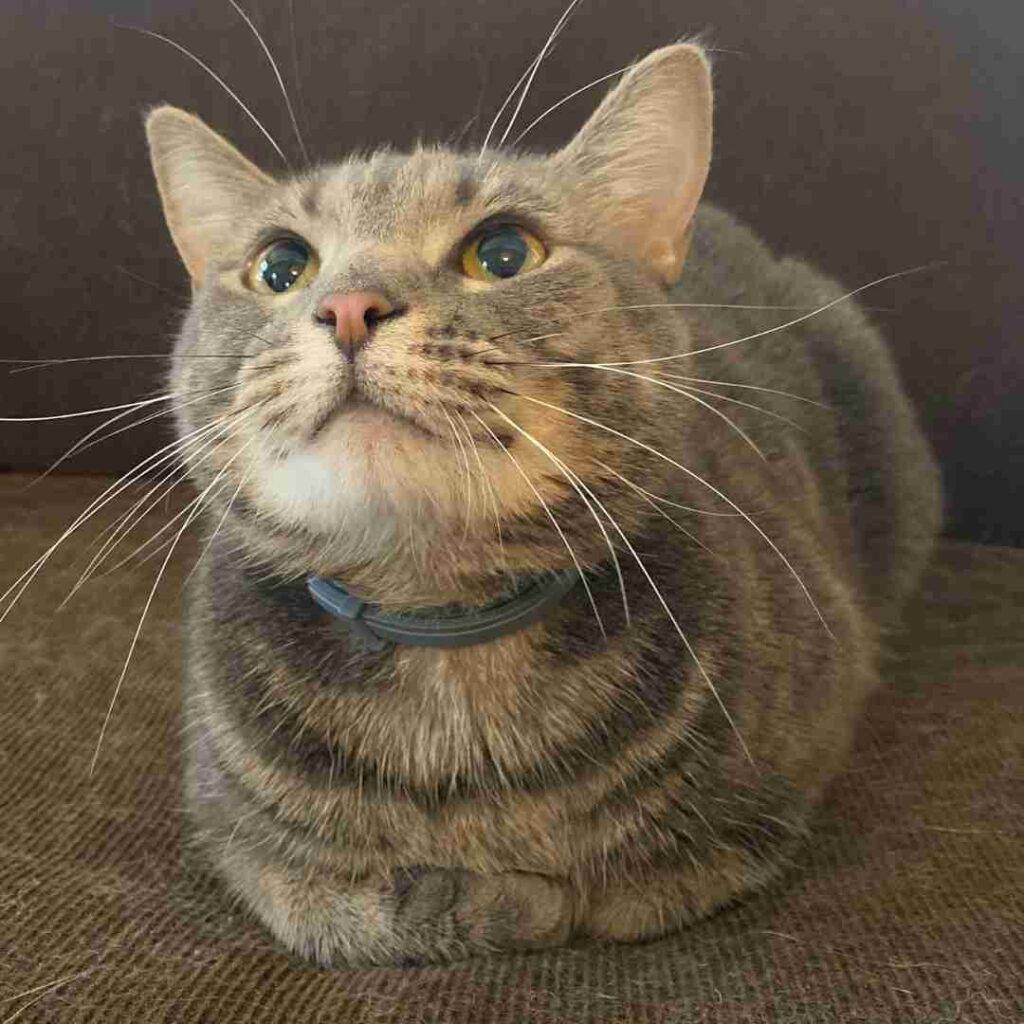 Brown Tabby Cat for Adoption in Pensacola, FL
Looking for a Brown Tabby Cat to adopt in Pensacola, Florida? Just 1.5  years old and weighing 8.5 lbs, Layla has been fixed and fully vaccinated. This stunning green-eyed beauty has a personality to match her good looks – she is good with babies and children, adults, cat-friendly dogs, and friends she has yet to meet.
Layla is playful and loves to chase and play with her toys. She likes to nap when she is feeling tired and will curl up on the sofa beside you. She is a loveable little cat that is not overly needy – just the right amount of cuddliness, cuteness, playfulness and independence.
Layla is being fostered by a friend of her owner. Unfortunately, her owner is not able to take her back, and she needs a new home where she will be cherished and kept safe, happy, and healthy for life. She will be rehomed with some supplies and accessories.
If you have room in your heart and home for Layla, please complete our online meeting request form. Once received, our Pensacola Cat Rehoming team will make arrangements for you to meet Layla her caretaker. Adopt Layla today!
There is a $25.00 adoption processing fee. Supplies, accessories, and veterinary records will be included.
How To Adopt Layla
If you are interested in adopting this special Brown Tabby cat in Pensacola Florida, please fill out our online meeting request below. Once received and reviewed, our staff will ask the pets guardian to reach out to you and arrange a meeting.
Questions about adopting Layla?
Text LaylaPENSACOLA to (888) 833-2128. We look forward to hearing from you!
---
All About Layla – Brown Tabby Cat For Adoption in Pensacola FL
♥ Name of Pet: Layla
♥ Location: Pensacola, FL, 32507
♥ Type of Pet: Cat
♥ Breed of Pet: Brown Tabby
♥ Color / Coat Type: Grey/Medium
♥ Age of Pet: 1.5 Years old
♥ Size of Pet: 8.5 lbs
♥ Health Problems: No
♥ Behavior Issues: No
♥ Gets along with: Babies and small children, older children
♥ Pet is: Fixed, fully vaccinated
♥ Food: Other
Purina Pet Chow
Layla – Brown Tabby Cat For Adoption in Pensacola FL
---
Layla's Personality
Layla loves to play, and when she is not playing she hangs out in the couch or her favorite hiding spot.
Why is Layla Being Rehomed?
I was fostering Layla for a private individual, the foster period is over. That person refuses to take Layla back, so I'm looking for other options.
Nearby Locations
Layla is located in Pensacola, FL, close to the following towns and cities:
Brent FL,
West Pensacola FL,
Warrington FL,
Myrtle Grove FL,
Ferry Pass FL,
Bellview FL,
Ensley FL,
Wright FL,
Fort Walton Beach FL,
Fairhope AL,
Daphne AL,
Destin FL,
Niceville FL,
Crestview FL,
Mobile AL,
Thank you for your interest in this deserving Brown Tabby Cat for adoption in Pensacola FL.