Sweet Senior Brown Tabby Tuxedo Cat For Adoption in Nashville Tennessee – Supplies Included – Adopt Yulik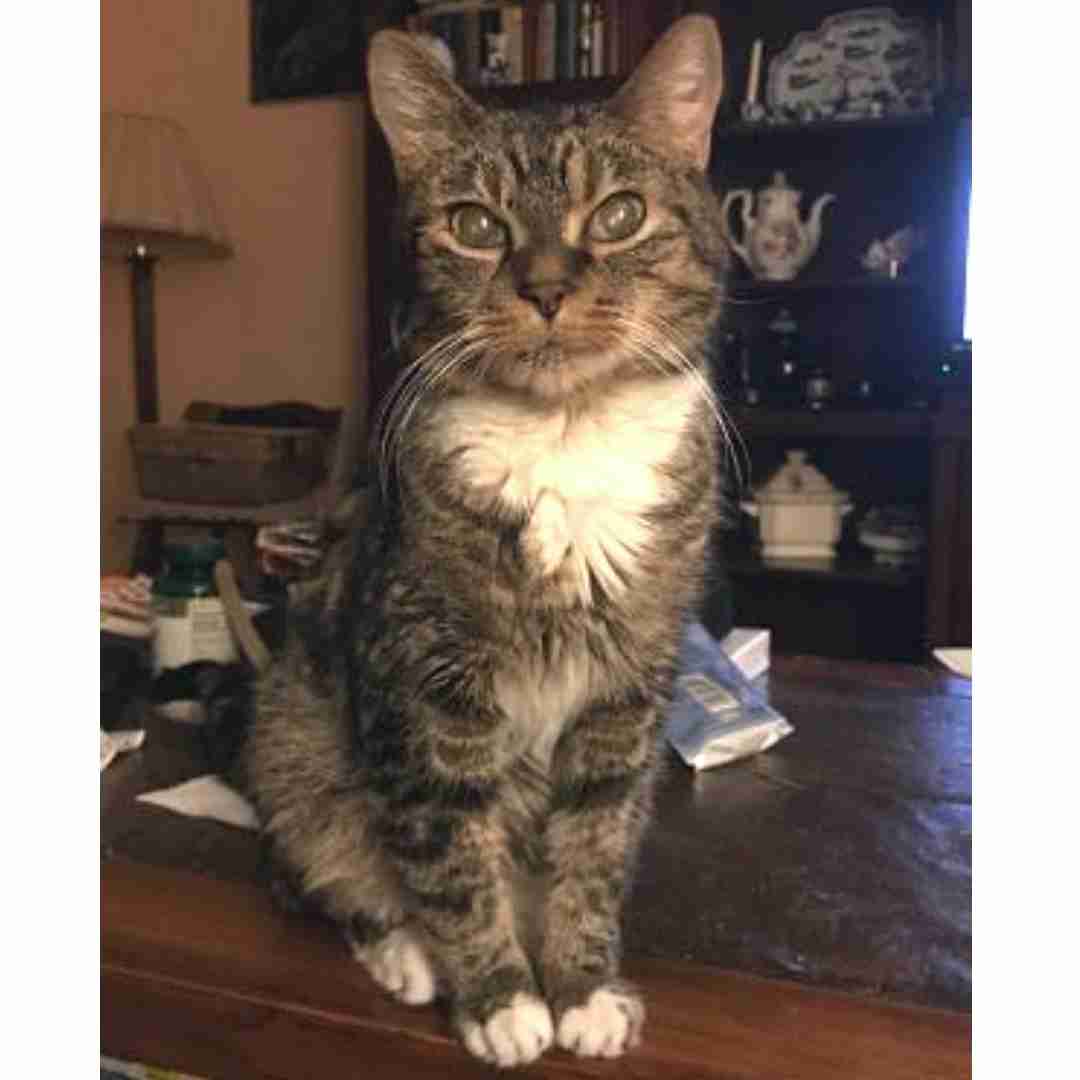 Meet Yulik – Pre-Loved Brown Tabby Tuxedo cat For Adoption by Owner in Nashville TN
Yulik is a Male Brown Tabby Tuxedo cat for adoption to a very loving home in or near Nashville, TN. This very special cat is ten years old and weighs about ten pounds.
Meet Yulik – Brown Tabby Tuxedo cat For Adoption in Nashville, TN
Have you been looking for a Brown Tabby Tuxedo cat for adoption in Nashville, TN and area?
Pet Rehoming Network is pleased to present Yulik, a very special pet in need of a loving, forever home after his owner died suddenly.
10 year old Yulik is healthy and has been fixed, is up to date on shots and micro-chipped. This Brown Tabby Tuxedo cat has a very loving personality. He is very sweet and even-tempered once he warms up to you. Even though he is 10 years old, Yulik is still playful and loves his toys.
He will need a patient and loving owner who can help him adjust following the sudden death of his human mom. Yulik has so much to offer his forever family – please offer him an amazing retirement home.
Yulik will be rehomed with supplies and vet records.
If you have room in your heart and home for this deserving Brown Tabby Tuxedo cat, then please offer Yulik his forever home today. Yulik can't wait to show you the true meaning of unconditional love. Adopt this deserving Brown Tabby Tuxedo cat in Nashville, TN today
How To Adopt Yulik
Please submit our online meeting request form using the link below. Once received and reviewed by our Tennessee cat rehoming team, the cat's guardians will reach out to you to arrange a time to meet.
There is a $35 adoption/rehoming fee. Supplies and veterinary records will be included.
Text "YulikNASHVILLE" to (888) 720-3322 
---
All About Yulik – Brown Tabby Tuxedo Cat For Adoption in Nashville TN
Name of Pet: Yulik
Location: Nashville, TN, 37221
Type of Pet: cat
Breed of Pet: Brown Tabby Tuxedo cat
Sex of Pet: Male
Age of Pet: ten
Spayed/Neutered?: Yes
Health Problems: No
Behavior Issues: No
Up To Date on Vaccinations: Yes
Gets along with cats: Yes
Gets along with dogs: Unknown
Good with Children?: Yes
House Broken or Litter Trained?: Yes
Accessories Included: All!
Yulik's Personality
Yulik is a very sweet boy, low maintenance, timid and shy. He is sad now due to losing his human mom suddenly and needs a good and loving and relatively quiet home urgently!
Yulik is an Amazing Companion Because:
He has a baby face so still looks like a kitten.
He is playful so loves playing with all kinds of cat toys!
Yulik likes to be at window or walk out on porch to observe the outside world.
Yulik's Favorite Toys, Foods, Activities?
He likes cat treats, playing with boxes, and sleeping on the cushion of the chair.
Why is Yulik Being Rehomed?
Yulik is a sweet kitty left without an owner due to sudden death of his human mama in hospital out of state.
Yulik's Perfect Adoptive Home Will Be:
Sweet loving owner who loves cats! Ideally no small children.
Yulik is a Brown Tabby Tuxedo cat for private adoption by owner in Nashville TN. He is located close to the following towns and cities in TN:
La Vergne TN,
Brentwood TN,
Nashville TN,
Smyrna TN,
Mount Juliet TN,
Franklin TN,
Hendersonville TN,
Goodlettsville TN,
Murfreesboro TN,
Lebanon TN,
Spring Hill TN,
Gallatin TN,
Springfield TN,
Columbia TN,
Portland TN.
Adopt this deserving Brown Tabby Tuxedo cat in Nashville TN today.
.