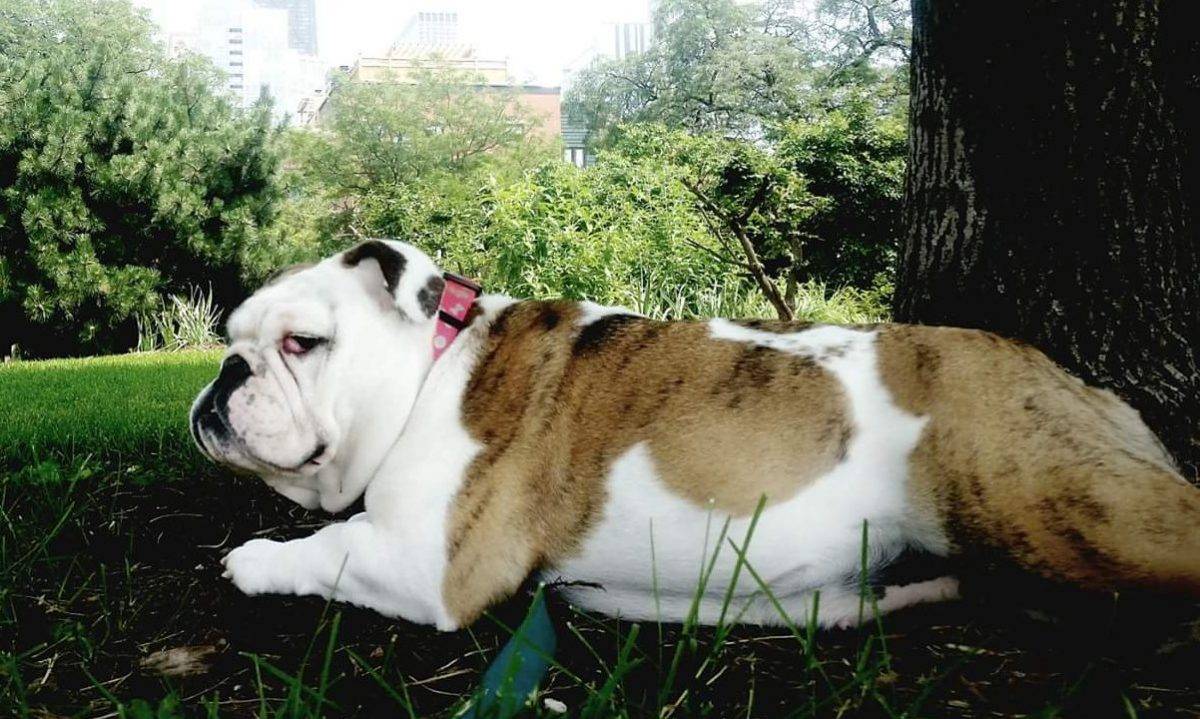 REHOMED -Chicago IL – Purebred English Bulldog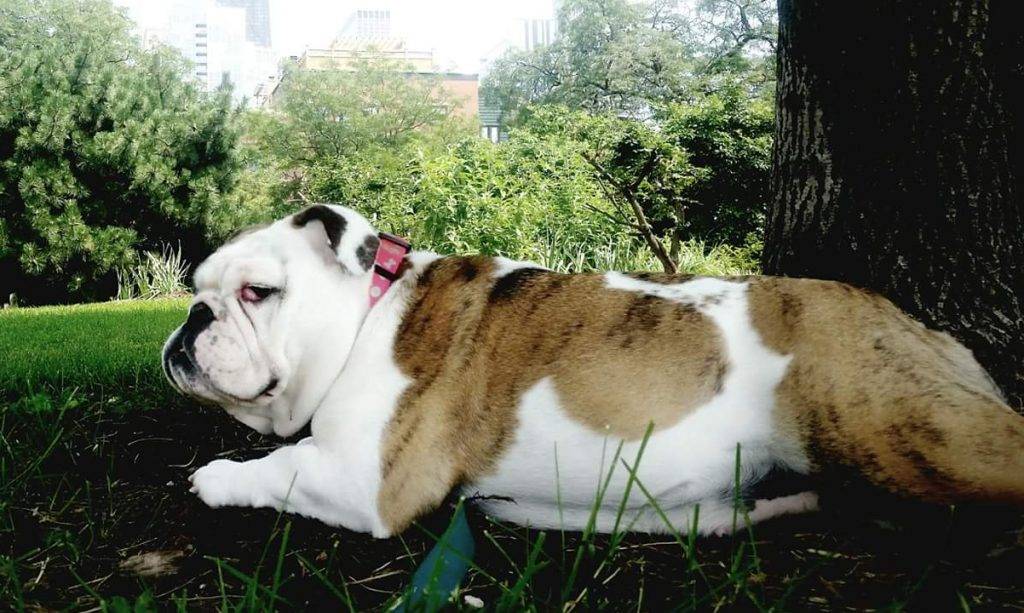 Meet Rosie – English bulldog Dog For Adoption in Alsip IL Near Chicago
 Location: Alsip, Illinois, 60803
Type of Pet: Dog
Breed: English bulldog
Age: 5
Color/Coat Type: Short hair white and brindle
Size: Between 35 to 45 lbs
Health Issues: No
Behavior Issues: No
Rosie is:
Crate Trained, House Broken, Leash Trained, Obedience Trained
Rosie gets along with:
Babies, Toddlers, Small Children, Older Children, Dogs, Cats, Small Animals, Pet Birds, Horses, Strangers
Personality
Sweet .. Loves to sleep snore toot and snuggle. Great with all humans and animals.. She really is an all around great dog..
Food and Diet
Rosie is currently on Blue Buffalo
Reason For Rehoming
I have had to move into a condo and they have a weight limit .. I've had her these last 5 yrs in a single family home and she hates not having a hard to play in. Loves to be outside and relax and she can't do that now as well as hoa rules. I have 3 kids and we all love her and pains us to see her go but we want her happy and life is just not giving that to her with out changes in life.
Rosie is an English bulldog Dog For Adoption in Alsip IL, near Chicago. Adopt Rosie today.