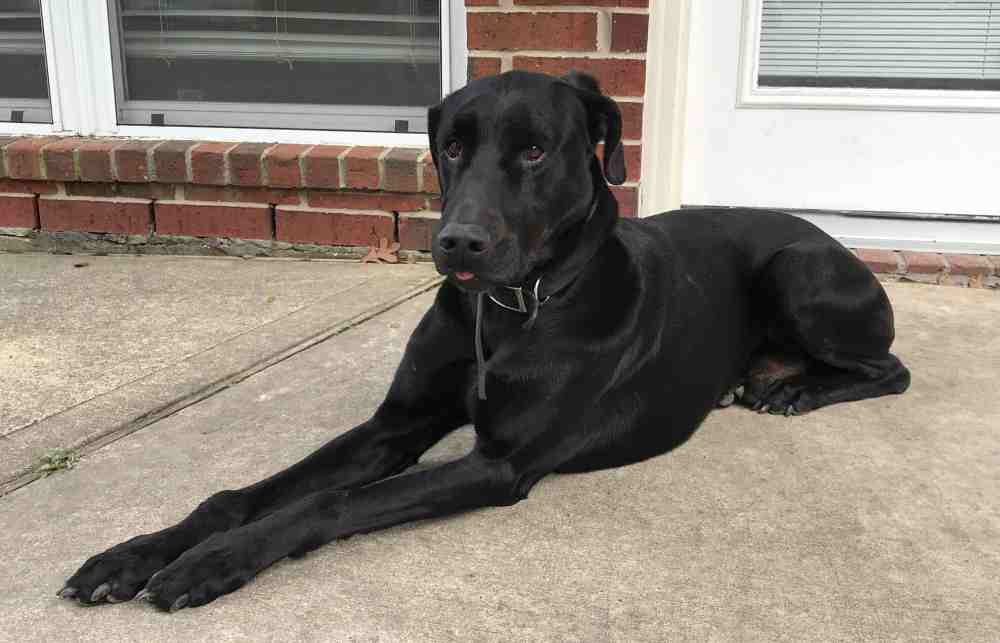 Meet Moose, Doberman Pinscher Mix Dog For Adoption in Spring TX
There is a $75 adoption/rehoming fee. Supplies and veterinary records will be included.
♥ Name of Pet: Moose
♥ Location: Spring, TX, 32246
♥ Type of Pet: Doberman Pinscher Mix Dog
♥ Breed of Pet:
♥ Color / Coat Type: Black and Tan Short
♥ Age of Pet: 8 years
♥ Size of Pet:  80 Pounds
♥Health Problems:No
♥Behavior Issues: No
♥ Gets along with: Toddlers, Small Children, Older Children, Dogs, Cats
♥ Pet is: Neutered, Microchipped, Fully vaccinated, Litter Trained, House Broken
♥ Food: Other
Moose, as well as the rest of the kitties, are on Pure Balance, Grain Free, Chicken formula. He hasn't seemed to show any changes from when we adopted him and gets fed according to his weight and measurements recommended.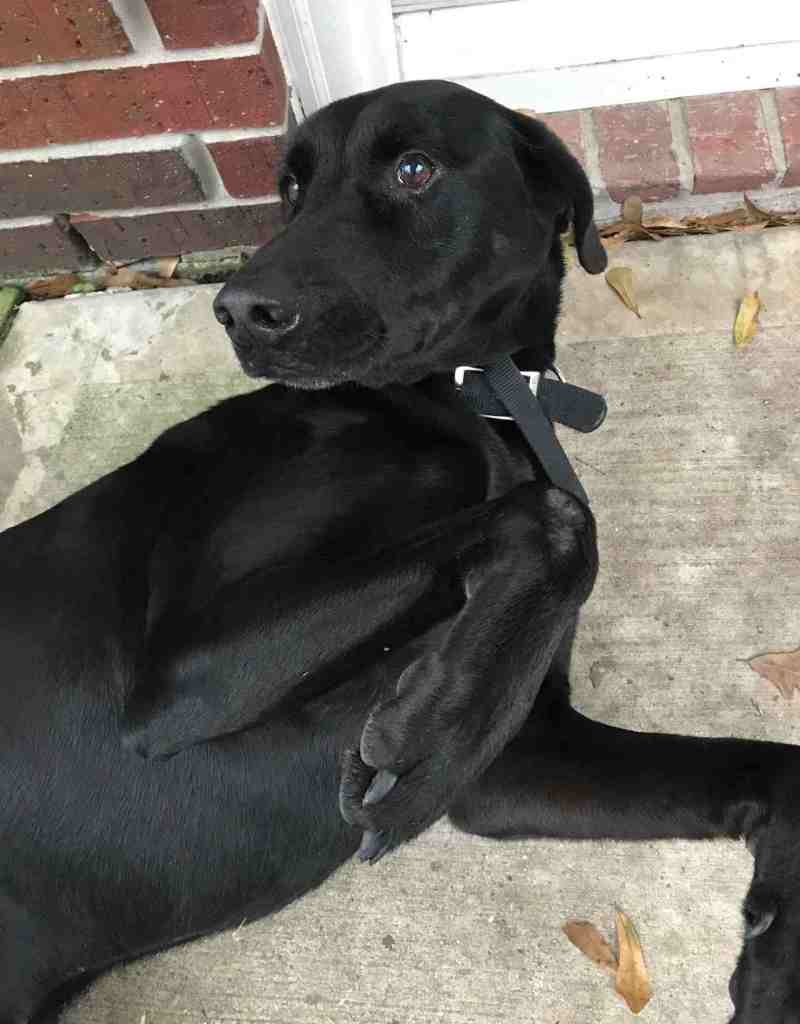 All About Moose – Doberman Pinscher Mix Dog For Adoption in Spring TX
There is a $75 adoption/rehoming fee. Some supplies and veterinary records will be included.
Questions about Moose?? Doberman Pinscher dog rehoming team today. Text "Moose" to (888) 833-2128  or email [email protected]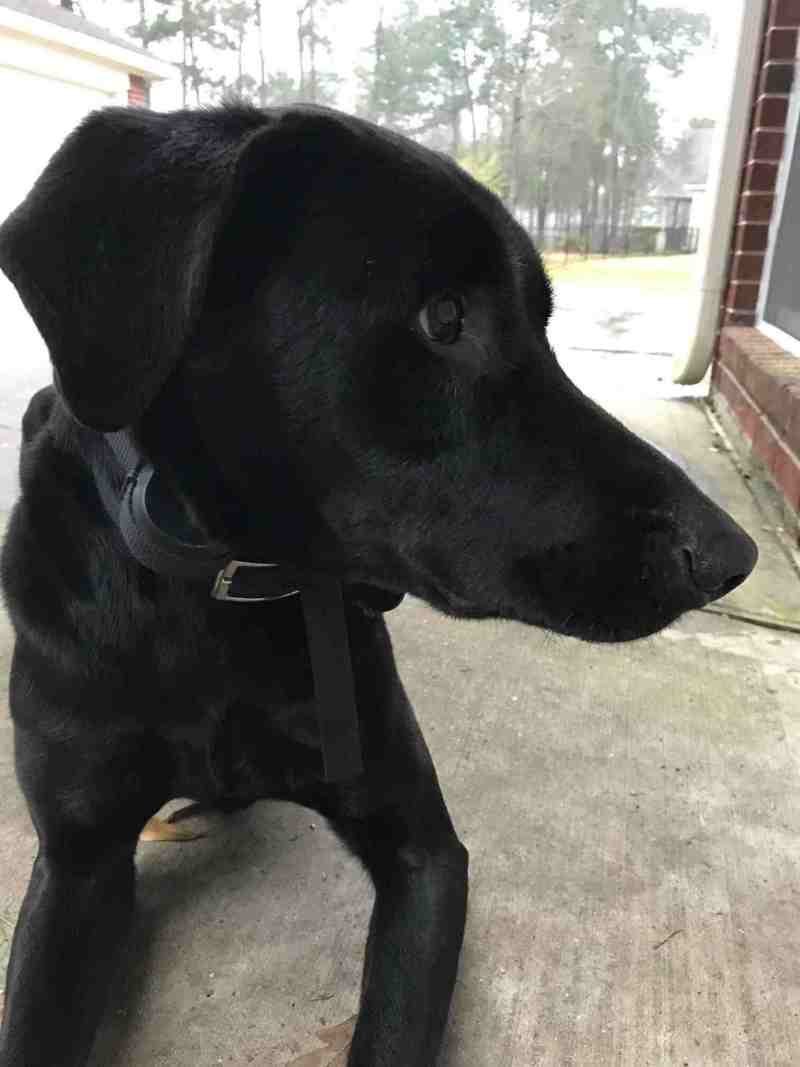 Moose's Personality
Moose is energetic; he is smart and quick and attentive. He very much wants to please. He instigates games with other dogs and is notably considerate when playing with a puppy or an older dog. He is obedient and well-behaved. As a rescue, in his 6 years with us, he has never messed in the house.
He is a gentleman. He likes treats and understands many words, even when you spell them (like T-R-E-A-T). Moose is adaptable and has lived in NY, CT and TX. He is protective, but only barks when it is something serious; he does not bark otherwise. He pays close attention and is a very loving dog who will play like a puppy until the end of his days.
Please list 5 things that you love about your pet:
Attentive
Smart
Athletic
Obedient
Loyal
What is your home environment like?
We live in a suburb with a large, 1 acre, yard. Moose and his buddy, Cash, play outside all day. They wrestle and chase. They love being outside, but also know how to enjoy the comforts of being inside while exercising well-seasoned manners.
Please Tell Us A Little About Your Family:
My husband and I have recently retired and are formulating plans that will take us out of the country soon.
What are your pet's favorite toys, foods, activities?
Moose likes to play with anything. His favorite is the classic stick, but a ball, especially if it squeaks, or a rope, for tug-o-war, are close seconds. He loves to run and chase, and will fetch. He can sit, shake and lay down. He loves to show you how fast he can obey a command. Moose likes Purina One Smart Blend – Large Breed Formula. He does not eat table scraps, which keeps him healthy, energetic and athletic.
Please tell us a funny, cute or heartwarming story about your pet.
We took Moose to play during the Winter in Connecticut. It was a beautiful day. While we were there, another couple's puppy came running up to our two dogs. Moose was easily 3x the size of the puppy and immediately went into play stance. Moose knew he was bigger and adjusted the normally rough and tumble play that he has with his brother dog,
Cash (who is also big), to a more delicate, self-deprecating play that welcomed the little puppy. You could see him sizing up and mastering the situation to make sure it was fun, while making it appropriately easy for the pup
As far as athletics, Moose jumped from a sitting position in the driver's seat of a Jeep through the adjacent open window, easily clearing all edges. In my life, I sincerely have never seen such gracefulness in a dog.
For What Reason(s) are you needing to rehome your pet?
We will not be able to fly Moose out of the country
Please describe what you are looking for in an adoptive family/home for your pet:
A family that can handle a dog who loves to play and can give him the attention he deserves. They won't need to wait more that a week for Moose's honest, exciting and happy nature to come out.
What supplies and accessories will come with your pet?
Water and food bowls, bed, collar and leash.
Do you hope or intend to stay in touch with your pet in it's new home?
Unsure
Additional Comments or Information
Moose needs a family who is patient. If he can get a chance, he will be the best dog they have ever had.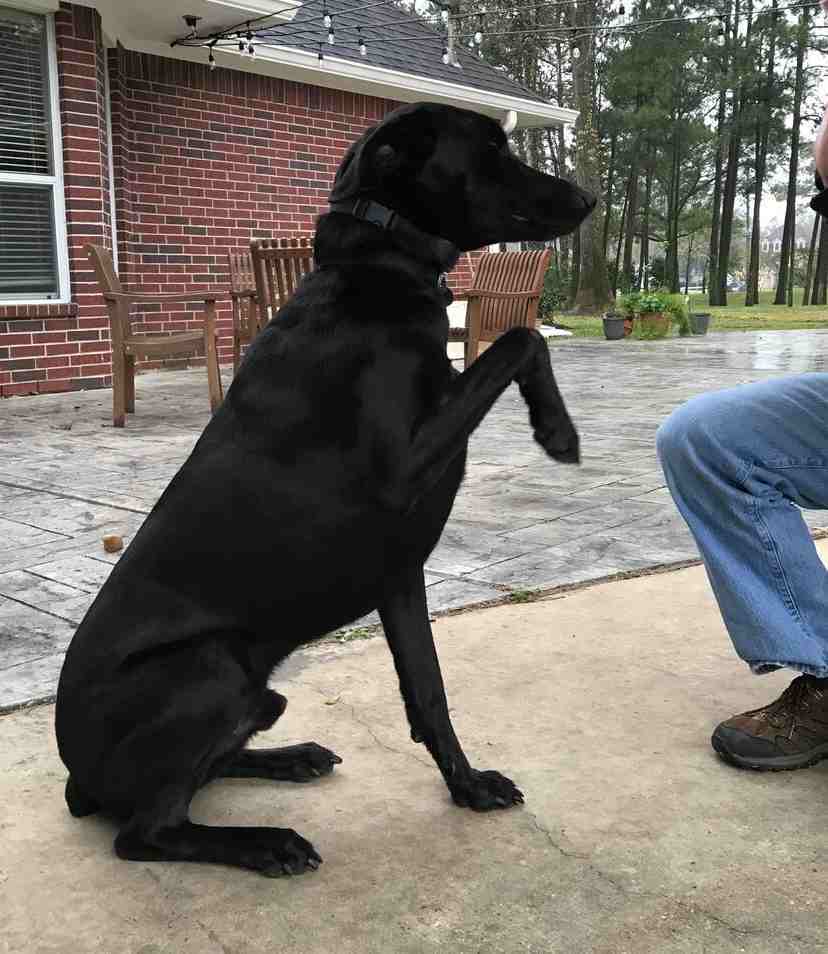 How To Adopt Moose
If you are interested in adopting tFls special For Adoption in Spring Flan, please fill out our online meeting request here. Once received and reviewed, our staff will ask the pets owner to reach out to you and arrange a meeting.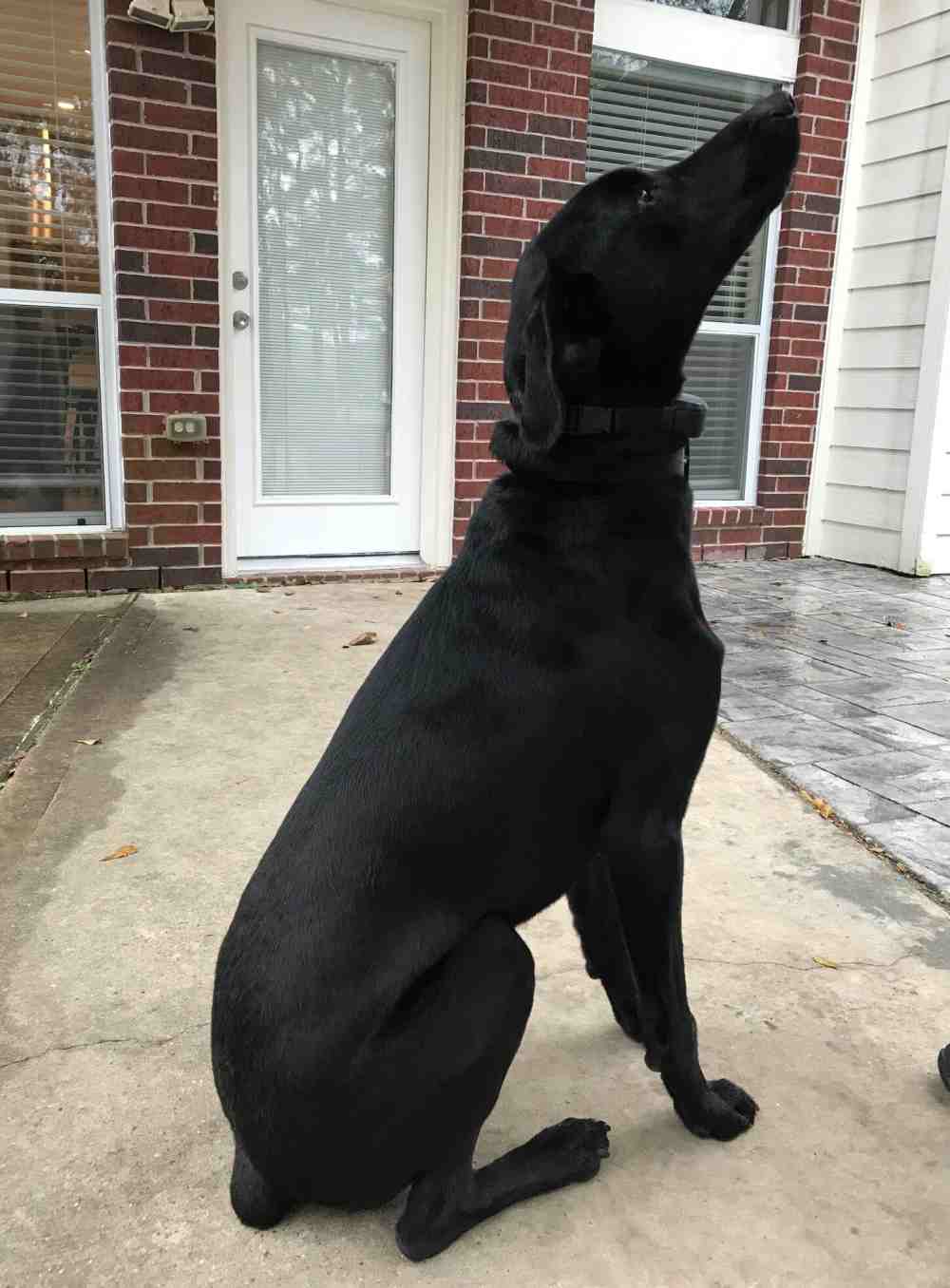 Moose – Doberman Pinscher Mix Dog For Adoption in Spring TX
Moose is a Doberman Pinscher Mix Dog for rehoming in Spring, TX. He is located near the following towns and cities in TX:
The Woodlands TX,
Aldine TX,
Humble TX,
Tomball TX,
Atascocita TX,
Conroe TX,
Houston TX,
Jacinto City TX,
West University Place TX,
Clovmerleaf TX,
Bellaire TX,
Galena Park TX,
Channelview TX,
Pasadena TX,
Mission Bend TX,
Spring Hills TX,
Rayford TX,
Westfield TX,
Rotherwood TX,
Avonak TX,
Bammel TX,
Oak Ridge North TX,
Chateau Woods TX,
Sleepy Hollow TX,
The Woodlands TX,
Tamina TX,
Klein TX,
Shenandoah TX,
Willow TX,
Porter Heights TX,
Bordersville TX,
Woodloch TX,
Contact us about this Doberman Pinscher Mix Dog for adoption in Spring TX today.