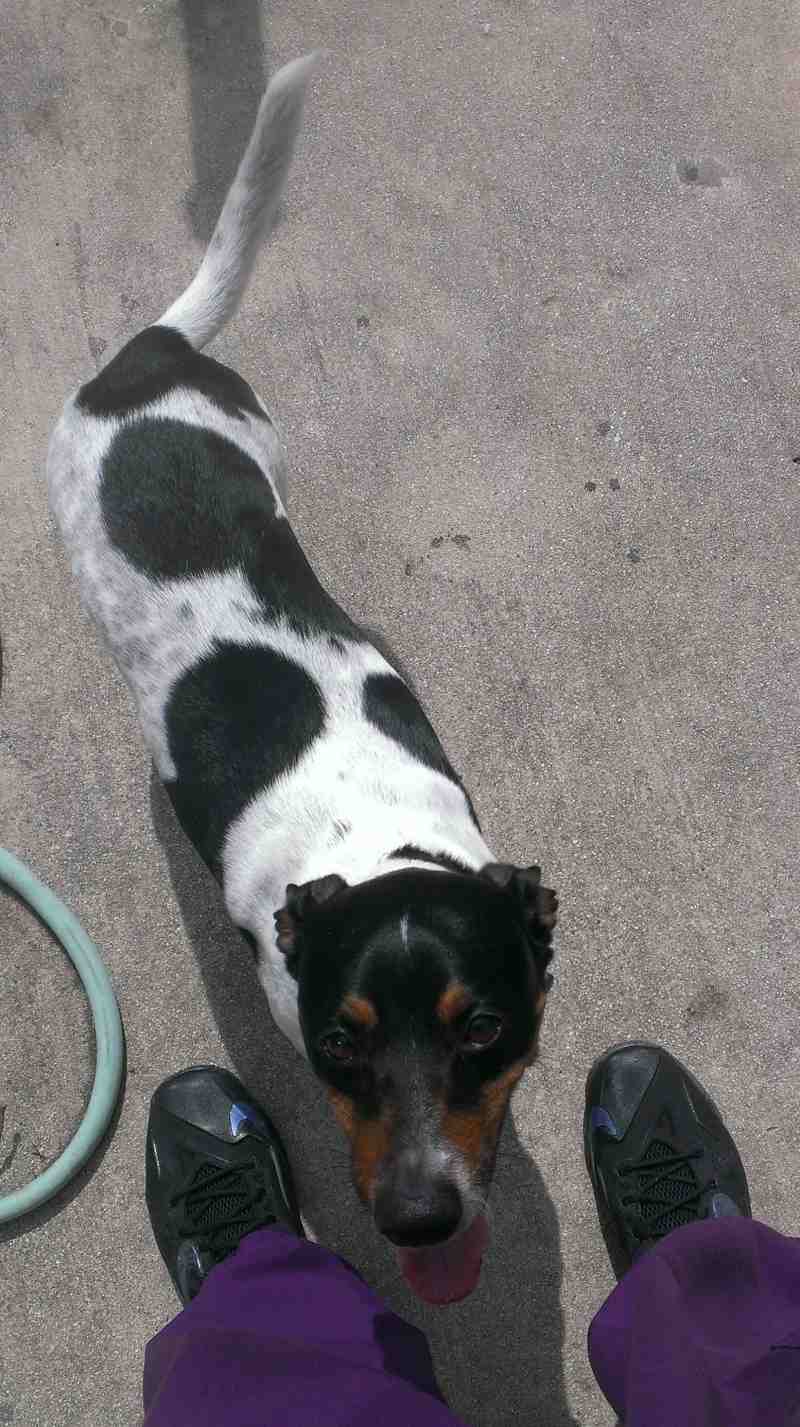 Meet Cupid – Sweet Senior Retriever Mix For Private Adoption in San Antonio TX
Are you looking for the best senior dog for adoption in the San Antonio area? Cupid is one of the nicest dogs you will find. He's a handsome Retriever mix with a very unique smooth coat, white with patches of black, along with a tricolor face.
Cupid is in excellent health. Age 10 and weighing just 30 pounds, he has been neutered and is fully vaccinated. He is well behaved, house trained and is an amazing companion that loves to cuddle. He is easy to care for and a delight to spend time with.
Cupid is good with children and other dogs.
Cupid is really good friends with Trey, a senior Sheltie mix0. The two dogs have been together a long time, and would love to find a forever home together, although this is not a requirement.
If you have room in your heart and home for one or both of these awesome senior boys, please get in touch. They can't wait to show you the true meaning of unconditional love.
Cupid will be rehomed with any supplies the foster owner has on hand for him, complete vet records and her sincere gratitude.
Adopt Cupid today.
Adoption Fees Waived for a good home. All supplies will be included.
Questions about Cupid? Contact our San Antonio Dog Rehoming Team. Call or text (888) 720-3322 or email [email protected]
---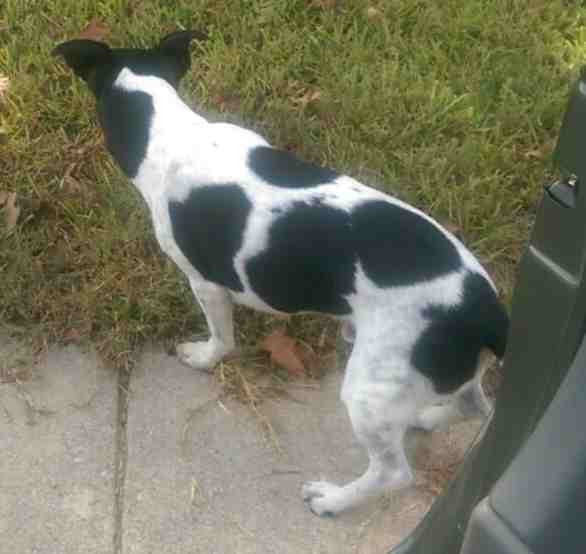 All About Cupid – Retriever Mix For Private Adoption in San Antonio TX
Name of Pet: Cupid
Location: San Antonio, TX
Type of Pet: Dog
Breed of Pet: Retriever mix
Sex of Pet: Male
Age of Pet: 10
Spayed/Neutered?: Yes
Health Problems: No
Up To Date on Vaccinations: Yes
Gets along with cats: Unknown
Gets along with dogs: Yes
Accessories Included: Whatever is needed. Crate, collar, leash
Cupid's Personality
Shy at first till he gets to know you
Loves to cuddle up with you on the couch. Such a cutie
Cupid's Current Home Environment
Has lived in garage with a heater/fan and access to backyard for about 3 years.
Cupid's Current Family:
Divorced. Cupid lives with his partner in crime Trey with my son and daughter-in-law. Son is moving out in April and cannot takes Cupid with them.
Cupid's Favorite Toys, Foods, Activities?
Loves to play with his brother Trey in the backyard with their balls, rags or whatever they are given to play with. He won't turn down a pup-a-roni
Why is Cupid Being Rehomed?
Son is moving out and cannot take either dog.
Cupid's Perfect Adoptive Home Will Be:
Would love to see Cupid and Trey adopted together, but this is not necessary. A forever loving home with a place to run around outside
Additional Comments:
Would love to get occasional updates. Just knowing they have a loving home would be enough for me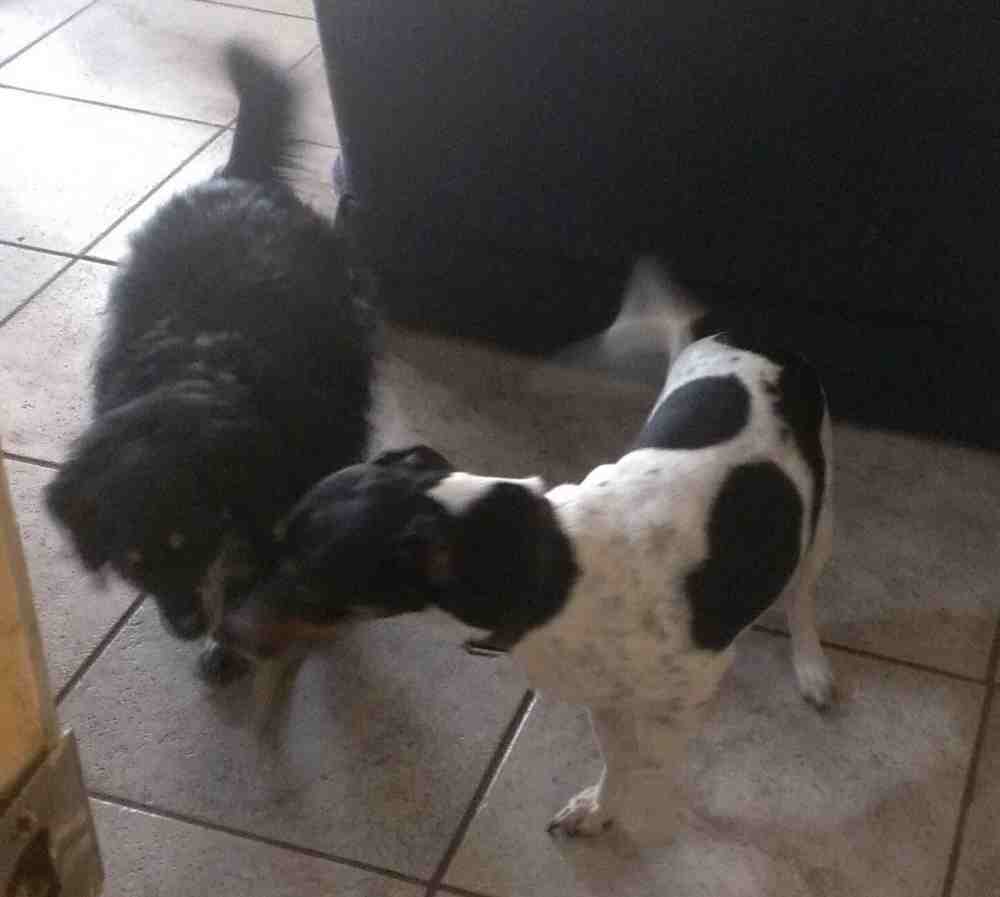 Cupid – Retriever Mix Dog For Private Rehoming in San Antonio TX