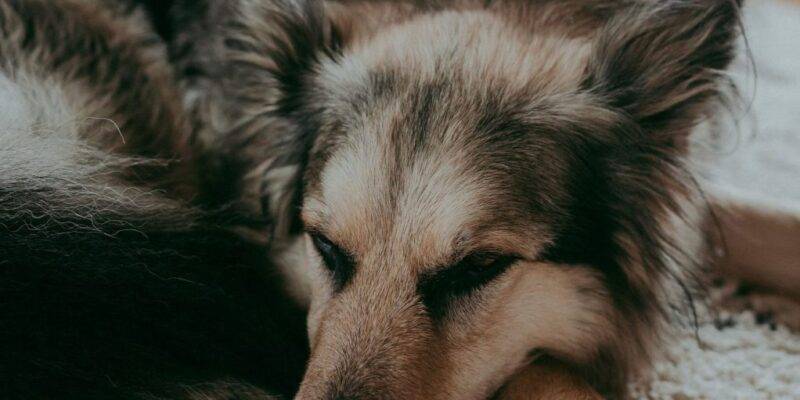 ADOPTED German Shepherd Collie Mix Dog in Calgary – Meet Dehavilland
Need help finding a good home for your pet in Calgary and area?
Please reach out to us. We can help make rehoming your pet a positive experience. We know how difficult it is to be facing the unknown when you can no longer care for your cherished dog, cat, puppy or kitten. Our unique approach puts your pet's well-being and your peace of mind first. We will help you decide what your pet needs in a new home, and then we will find that very home.
Our careful screening, identity verification and step by step adoption process will help you steer clear of anyone who is not being honest, and steer you towards the very best home for your companion. Be sure to read through our testimonials for insight from many of the folks we have helped.
Meet Dehavilland, German Shepherd Collie Mix Dog Adopted in Calgary
Dehavilland is a Male Collie German Shepherd mix dog adopted to a very loving home in Calgary. This very special mixed breed dog is 8 years old and weighs 50 pounds.
DeHavilland is a handsome and healthy Collie German Shepherd mix dog Adopted in Calgary. This 8 year old male mixed breed dog is fixed, up to date on shots, house broken and well behaved. He is a devoted and affectionate dog that appreciates a quiet home with lots of companionship. He is good with children and other dogs, but can become anxious and unhappy in a chaotic environment. He is afraid of thunder and fireworks as well.
DeHavillands' owners have started a family over the last couple of years. As their son has become a toddler, DeHavilland has clearly become withdrawn and sad. He would be so much happier in a quiet home with a strong routine. His ideal home will be with seniors or retired dog owner with a fenced back yard and lots of time to spend with him. DeHavilland still enjoys going for walks.
If you have room in your heart and home for this very sweet and well-behaved German Shepherd mix dog, please offer him a home with you today.
---
All About Dehavilland – Collie Dog Adopted in Calgary AB
Name of Pet: Dehavilland
Location: Calgary AB
Type of Pet: Dog
Breed of Pet: Collie German Shepherd Mix
Sex of Pet: Male
Age of Pet: 8
Spayed/Neutered?: Yes
Health Problems: No
Behavior Issues: No
Up To Date on Vaccinations: Yes
Gets along with cats: Yes
Gets along with dogs: Yes
Good with Children?: Yes, No
House Broken or Litter Trained?: Yes
Crate Trained?: No
Accessories Included: We can send him with his food, leashes, collar.
Dehavilland's Personality
I love that he listens so well, he really doesn't go after or get into anything you wouldn't want a dog to.
I love that he's so gentle.
I love that he loves cuddles.
I love that he's relaxed and laid back but he loves to come for a hike too.
I love that he's quite independent and likes being outside.
Dehavilland's Current Home Environment
Our home environment has been Too chaotic for DH since having our daughter. She is a toddler now and it seems DH has been spending more time outside or avoiding common areas. He likes routine and quiet and he's not really getting that here.
Dehavilland's Current Family:
We are a family of 3. When we got DH, it was the two of us. We got him from a fly in reserve in northern Ontario where Josh used to fly for work. At that time we lived in northern Ontario, We had a unfenced large yard And dh would run free most of the time. Since we've moved to Alberta a few years ago, dh appears to be unhappy.
Dehavilland's Favorite Toys, Foods, Activities?
Dh loves the dog park where he can run free. He doesn't eat table food as he sometimes gets sick. We keep him on a grain free dog food. Dh doesn't really play with toys much. He will eat a bone or fetch a stick into the water though.
Why is Dehavilland Being Rehomed?
Dh loves to run around and likes a quieter environment as he gets scared quite easily. Dh doesn't seem to do well with the chaos of having a toddler at home. That coupled with josh working out of town has equaled him not getting as much attention or routine, peace and quiet. He appears sad and we just want him to have better company, more space to play, routine and a quieter environment.
Dehavilland's Perfect Adoptive Home Will Be:
If there are other dogs in the home, we think that would be great for dh. He likes the company. We are looking for people who have an easy routine that dh can rely on, can take him for many walks at the dog park or have an acreage where he can hang out and run around freely.
How To Adopt Dehavilland
If you are interested in adopting this special German Shepherd Collie mix dog Adopted in Calgary AB, please fill out our online meeting request below. Once received and reviewed, our staff will ask the pets owner to reach out to you and arrange a meeting.
Questions about Dehavilland? Contact our Collie Dog rehoming team today.
Text "Dehavilland" to (888) 833-2128 or email [email protected]. We look forward to hearing from you.
---
Dehavilland – Collie Dog For Rehoming in Calgary AB
Dehavilland is a Collie Dog for private adoption by owner in Calgary AB. This pet is located close to the following towns and cities in Alberta
Airdrie AB,
Cochrane AB,
Crossfield AB,
Okotoks AB,
Irricana AB,
Black Diamond AB,
Strathmore AB,
Carstairs AB,
High River AB,
Didsbury AB,
Olds AB,
Nanton AB,
Sundre AB,
Three Hills AB,
Vulcan AB,
Adopt this sweet German Shepherd mix dog in Calgary AB today.