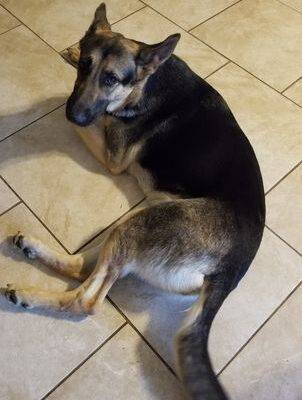 Pretty German Shepherd Mix For Adoption in Cibolo TX – Supplies Included – Adopt Lucie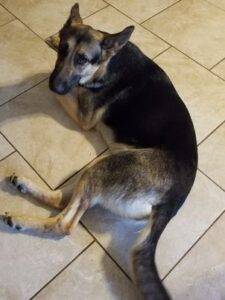 German Shepherd Mix Puppy for Adoption in Cibolo, TX
Looking for a German Shepherd Mix to adopt in Cibolo, TX? Just 11 months old and weighing about 50 lbs, Lucie has been housebroken, leash trained, and crate trained, and is good with babies and small children, older children, new people, dogs, cats, and small animals.
Lucie is a very sweet girl who is sure to steal your heart! She is an expert-level cuddler and promises to make a wonderful companion. A true diva, Lucie loves being doted upon and having her fur brushed. She is wonderful with children and will easily fit into any family. Lucie can't wait to meet you and provide years of love and tail wags – will you take her home?
Lucie's owners are very sad to have to rehome their cherished Dog. They are hoping to find a new home for Lucie where this special Dog will be cherished and kept safe, happy, and healthy for life.
If you have room in your heart and home for Lucie, please complete our online meeting request form. Once received, our Cibolo Dog Rehoming team will make arrangements for you to meet Lucie and her owners. Adopt Lucie today!
There is a $150.00 adoption processing fee. Supplies, accessories, and veterinary records will be included.

How To Adopt Lucie
If you are interested in adopting this special German Shepherd Mix in Cibolo TX, please fill out our online meeting request below. Once received and reviewed, our staff will ask the pets owner to reach out to you and arrange a meeting.
Questions about adopting Lucie?
Text LucieCibolo to (888) 833-2128. We look forward to hearing from you!
---
All About Lucie – German Shepherd Mix Puppy For Adoption in Cibolo TX
♥ Name of Pet: Lucie
♥ Location: Cibolo, TX, 78108
♥ Type of Pet: Dog
♥ Breed of Pet: German Shepherd Mix
♥ Color / Coat Type: Brown and Tan
♥ Age of Pet: 11 months
♥ Size of Pet: About 50 lbs
♥ Health Problems: No
♥ Behavior Issues: Minimum – Some chewing, however, we mitigate it with toys. They do great with those.
♥ Gets along with: Babies and Small Children, Older Children, New People, Dogs, Cats, Small Animals
♥ Pet is: Housebroken, Leash Trained, Crate-trained
♥ Food: Other – Pedigree, both wet and dry. Lucie is fed twice a day, in the morning and evening. She also gets lots of snacks and bones.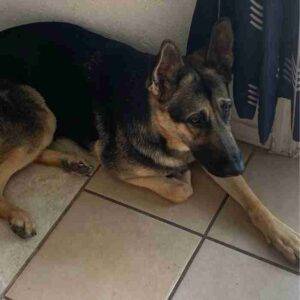 Lucie – German Shepherd Mix Puppy For Adoption in Cibolo TX
---
Lucie's Personality
Lucie is great around cats and children. She is really cuddly – she will seek out attention from everyone and loves to be brushed.
Why is Lucie Being Rehomed?
My mom recently had heart surgery and it did not go well; she is living with us now. She cannot navigate stairs and she is on a bed in our living room. We think she is allergic to the dogs, however, she has been way to nice to say anything. She started allergy meds… and now, she has fallen twice. The second time being today. They are active dogs who love to play, and they constantly get in her way or run into her. They are not aggressive at all. They are just playing, however, I can't risk her health.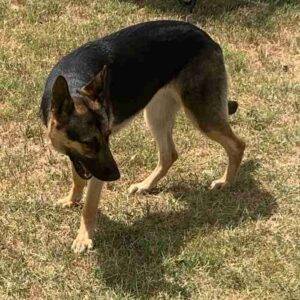 Nearby Locations
Lucie is located in Cibolo, TX, close to the following towns and cities:
Schertz TX,
Universal City TX,
Converse TX,
Live Oak TX,
New Braunfels TX,
Kirby TX,
Seguin TX,
San Antonio TX,
Canyon Lake TX,
Leon Valley TX,
San Marcos TX,
Kyle TX,
Lockhart TX,
Pleasanton TX,
Austin TX.
Thank you for your interest in this deserving German Shepherd Mix Puppy for Adoption in TX.