REHOMED – SHAKEY – Senior Puggle in Pflugerville Texas
Shakey has found his forever home.
---
Here is how our rehoming team presented Shakey to attract his new family:
Hi, My name is Shakey!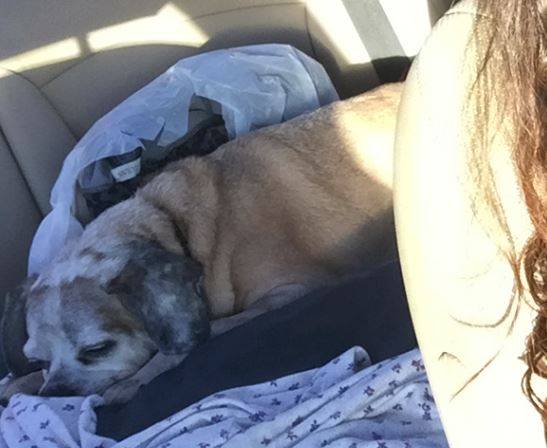 ---
Location: Pflugerville, TX, 78660
Close to Austin and San Antonio
Type of Pet: Dog
Breed: Puggle
Age: 13
Color/Coat Type: Gold/white
Size: 36 lbs
Health Issues: No
Behavior Issues: No
Shakey is:
Neutered, Microchipped, Fully vaccinated, Crate Trained, House Broken, Leash Trained, Obedience Trained
Shakey gets along with:
Babies, Toddlers, Small Children, Older Children, Adults Only, Dogs
Personality
He is very calm and sweet. He gets excited for short periods, barks only if there's threat in the home he is at from hearing noise outside. He loves eating, sleeping and going for walks.
Reason For Rehoming
I am going to seminary in Dallas and have to stay in a dorm. It will be one year. If I find a good home for him I will give him away.
If you would like to consider offering Shakey a loving, forever home, please fill out our Request To Meet A Pet form here:
http://petrehoming.net/adopt-a-pet/
Once received, we will contact you to discuss your request and set up a mutually convenient time to meet Shakey and their owner in their home.