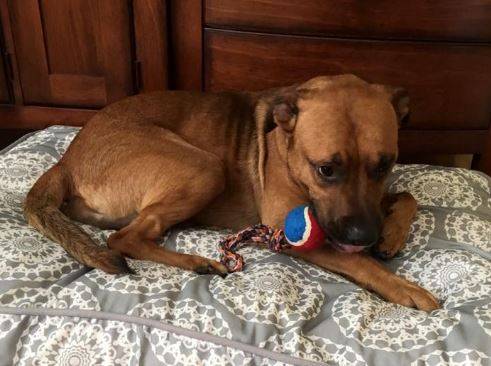 Labrador Retriever Boxer Pitbull Mix For Adoption in Savannah Georgia – Adopt Kash Today!
Hi, My name is Kash!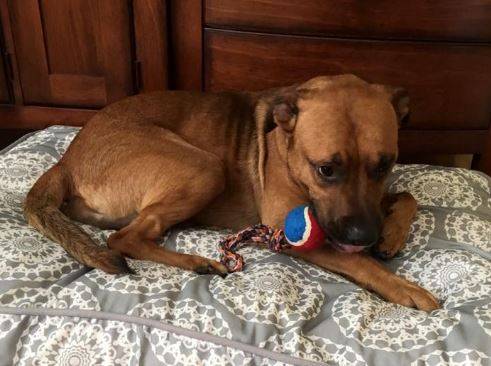 [button link="http://petrehoming.net/adopt-a-pet/" size="large" variation="hotpink" align="center"]Request to Meet Kash Here![/button]
There is a $75 adoption/rehoming fee. All supplies will be included.
Location: Savannah, GA, 31407
Type of Pet: Dog
Breed: lab/pit/boxer
Age: 1yr4mo
Color/Coat Type: short brindle
Size: 58lbs
Health Issues: no
Behavior Issues: no
Kash is:
Neutered, Microchipped, Fully vaccinated, Crate Trained, Litter Trained, House Broken
Kash gets along with:
Babies, Toddlers, Small Children, Older Children, Adults Only, Dogs, Cats, Small Animals, Pet Birds, Horses, Strangers
Personality
Lovable, friendly, sweet. Kid friendly. Loves to cuddle.
Reason For Rehoming
Financial hardship. Single and live alone, dog has to stay in a crate for 11-12 hours a day. Not fair to animal.
If you would like to consider offering Kash a loving, forever home, please fill out our Request To Meet A Pet form here:
http://petrehoming.net/adopt-a-pet/
Once received, we will contact you to discuss your request and set up a mutually convenient time to meet Kash and their owner in their home.