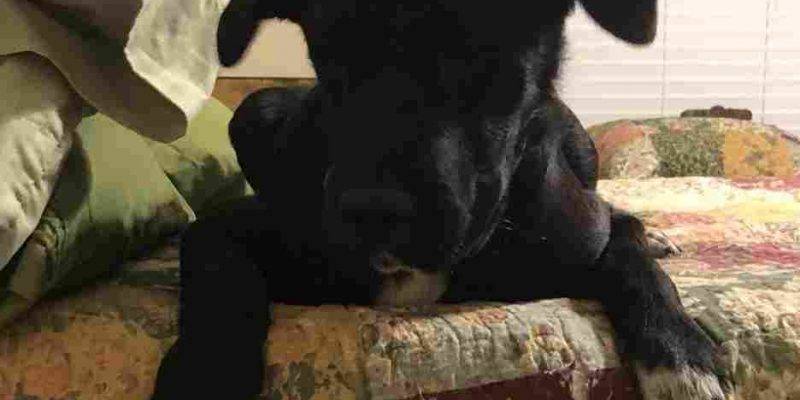 Lab Mix Dog For Adoption – Benbrook Texas – Meet George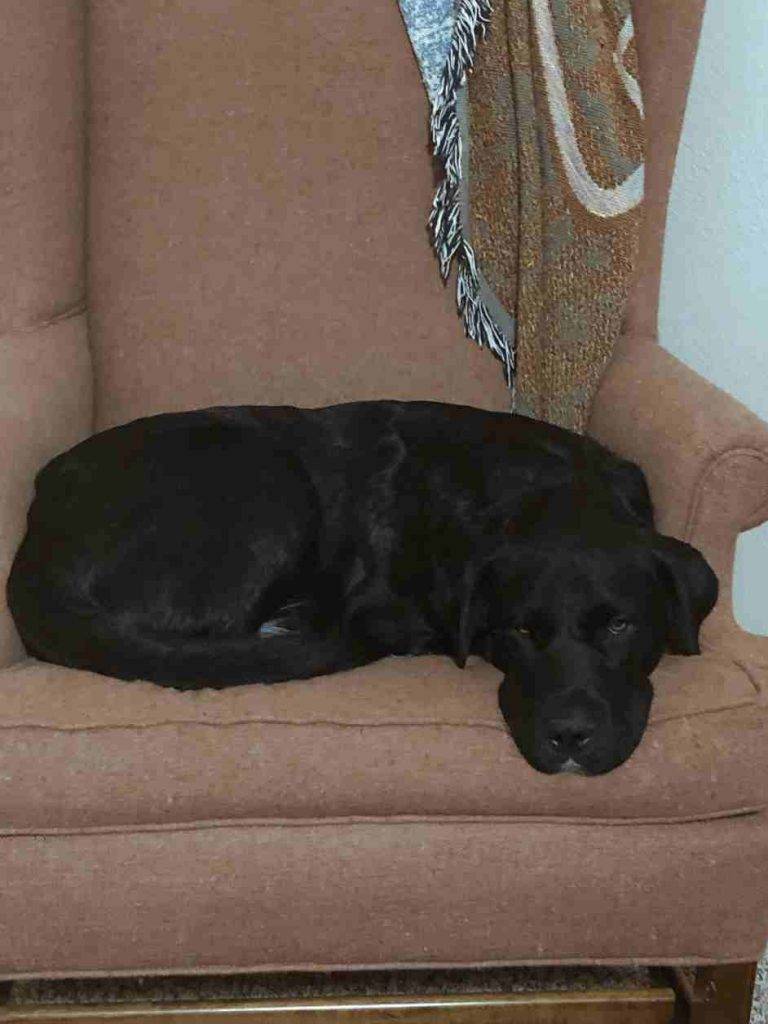 George is a Male Lab mix Dog for adoption to a very loving home in or near Benbrook, Texas, near Fort Worth and Arlington. This very special Dog is approximately 2 years old and weighs 68 pounds pounds. George has been fixed and is up to date on shots. He is housebroken and crate trained. George is good with cats, but does not get along with other dogs.
Meet George, Lab Mix Dog For Adoption in Benbrook Texas
George is a very sweet dog and really loves his humans. He always seems to be in a good mood. He is a great snuggler and a wonderful companion. In the right home where he can be the only dog, George will shine. He is a wonderful friend and companion, and he adds plenty of love, joy, laughter and companionship to life.
George is looking for a loving home with a family who have older, respectful children and no other dogs. He needs to have a securely fenced back yard, and owners who can spend time with him and give him the love, attention and exercise he needs and deserves.
If you have room in your heart and home for this handsome Lab mix dog, please request to meet George today. He can't wait to show you the true meaning of unconditional love. Adopt George today
There is a $75 adoption/rehoming fee. Supplies and veterinary records will be included.
Questions about George? Contact our Benbrook Dog rehoming team today. Text "George" to (888) 833-2128 or email [email protected] We look forward to hearing from you.
---
All About George – Lab mix Dog For Adoption in Benbrook Texas
Name of Pet: George
Location: Benbrook, Texas, 76116
Type of Pet: Dog
Breed of Pet: Lab mix
Sex of Pet: Male
Age of Pet: Approximately 2
Spayed/Neutered?: Yes
Health Problems: No
Behavior Issues: Can be aggressive, jealous and unpredictable with other dogs.
Up To Date on Vaccinations: Yes
Gets along with cats: Yes
Gets along with dogs: No
Good with Children?: Unknown
House Broken or Litter Trained?: Yes
Crate Trained?: Yes
Accessories Included: 2 crates. Travel crate and folding crate. I'll get him a new toy and bone. He has a year of vet care at VCA in West Fort Worth. I will be paying the monthly fee for the entirety of the contract I just signed.
George's Personality
He's super sweet, always wants a hug. He's a great snuggler and walks well on a leash. Always happy.
George's Current Home Environment
Currently the house has 3 cats and 2 dogs. My son, who is 20, works nights and I'm at my boyfriends most nights. He has 2 dogs, my other dog gets along well with any dog. He just wants to play.
George's Current Family:
It's just my son and I. I spend a lot of time at my boyfriends. I hate leaving the dogs but George is aggressive and unpredictable with his 2 and will go after Tank in some situations.
George's Favorite Toys, Foods, Activities?
He loves anything and everything he can put in his mouth. He will not fetch, but will carry whatever he can. He loves bones, socks, dish towels, any food on the counter within his reach….and he has a long reach.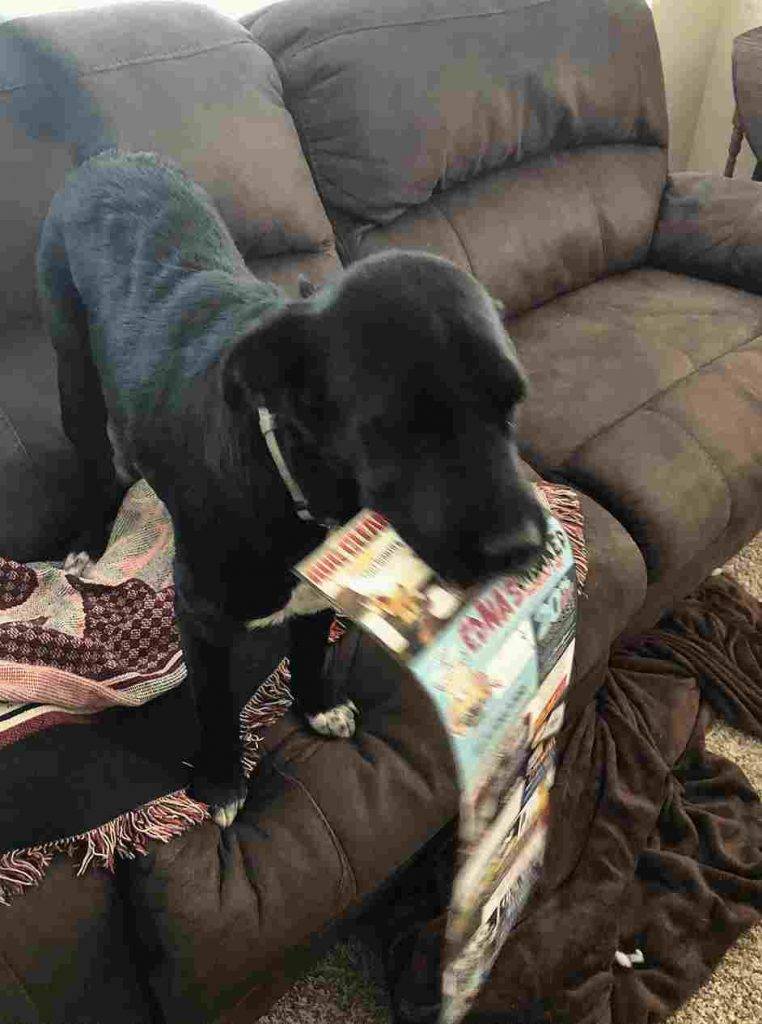 Cute George Story:
He will grab my sleeve or shirt and pull me to the couch so I can sit and pet him or he will jump in my lap. He absolutely loves attention
Why is George Being Rehomed?
He doesn't get along with other dogs. He will fight with his brother, like serious dog fights when around other dogs and will go after any dog that gets in the way of food, bones, toys.
George's Perfect Adoptive Home Will Be:
I want him to get all the love and attention he deserves. He probably wouldn't have made it if we hadn't adopted him. He was a sick boy because of his previous home. We adopted him a year ago to be a playmate for our other dog.
I just want him to be happy, it's not fair to him to be locked in a crate or separate part of the backyard because he's not compatible with the other 3.
Additional Comments:
I would love to know how he's doing, like I said I just want what's best for him.
How To Adopt George
If you are interested in adopting this special Lab mix Dog For private rehoming in Benbrook Texas, please fill out our online meeting request below. Once received and reviewed, our staff will ask the pets owner to reach out to you and arrange a meeting.
Questions about George? Contact our Lab mix Dog rehoming team today. Text "George" to (888) 833-2128 or email [email protected] We look forward to hearing from you.
George – Lab mix Dog For Rehoming in Benbrook Texas
George is a Lab mix Dog for private adoption by owner in Benbrook Texas. This pet is located close to the following towns and cities in Texas:
White Settlement TX,
Crowley TX,
Fort Worth TX,
Forest Hill TX,
Burleson TX,
Saginaw TX,
Haltom City TX,
Azle TX,
Richland Hills TX,
North Richland Hills TX,
Watauga TX,
Hurst TX,
Mansfield TX,
Weatherford TX,
Arlington TX,
Adopt this sweet Lab mix Dog in Benbrook Texas today.