ADOPTED – CHOPS – Maltipoo (Maltese Toy Poodle Mix) Dog in Savannah GA
---
Here is how our Atlanta Pet Rehoming Team presented Chops to find his new family: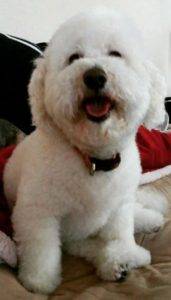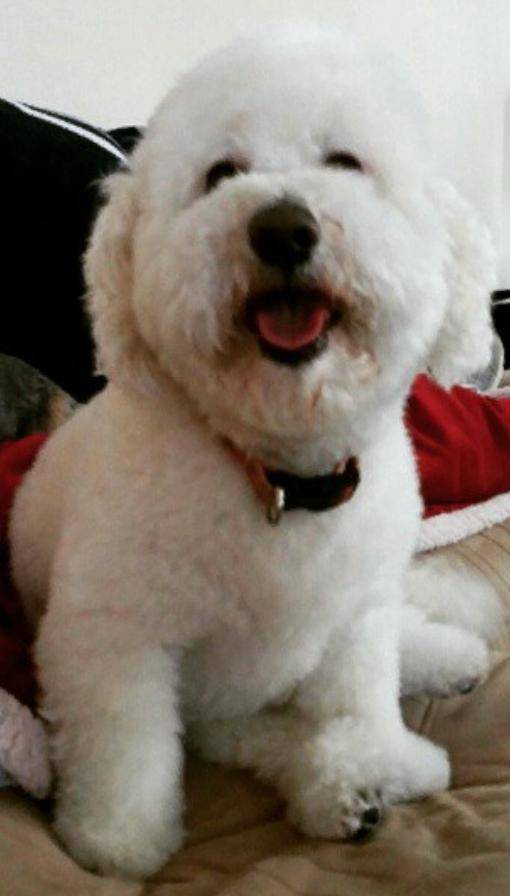 Meet Chops! Adorable Maltipoo Dog For Adoption in Pooler Georgia GA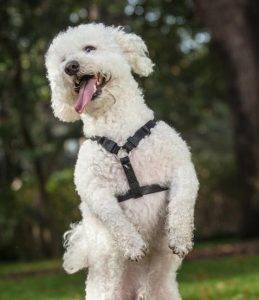 Chops is quite the dog. This little guy is a Maltipoo, a delightful mix of Maltese and Miniature Poodle. He is 8 years young, very healthy, up to date on shots and house broken. He weighs 25 pounds.
Chops is the quintessential lap dog. He loves nothing more than to cuddle up on your lap and bask in the glow of the dog-human connection. Like many small lap dog breeds, Chops has some separation anxiety – he does not enjoy being left home alone. When this happens, Chops tends to do quite a bit of barking; he is best suited for a home with a dog lover that is retired, or works from home.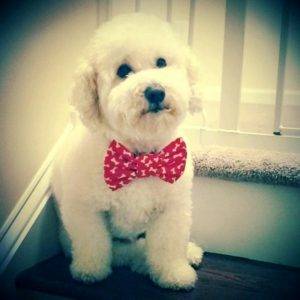 Chops has a good amount of energy and really enjoys going for walks and playing. He does not enjoy car rides, however.
Chops owners love him so much. He has been their baby since he was a puppy. They recently started a family, and it has become clear that Chops is very nervous around small children. As the baby is becoming more mobile, Chops has been showing signs of anxiety and has snapped at their son.
Additionally, since the arrival of their son, the owners have not been able to give Chops the time, attention and exercise he needs and very much deserves.
They are dearly hoping to find Chops a loving home where all of his needs and wants are met. A home with a loving owner who will cherish him and keep him safe, happy and healthy. The owners would love to keep in touch with Chops, so hopefully that will be OK with his new owners.
Chops will be rehomed with all of his supplies and vet records. If you have the right situation for Chops and would like to offer him a loving home, please get in touch. We look forward to hearing from you.
---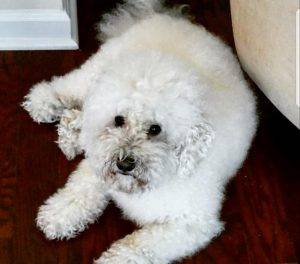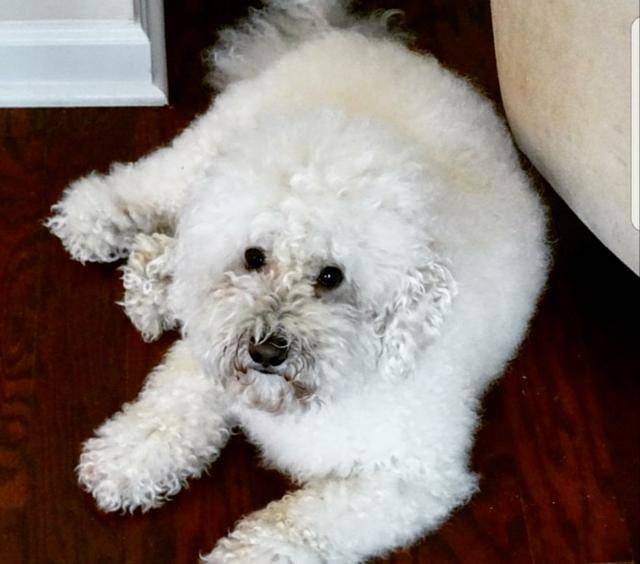 All About Chops – Maltipoo Dog For Adoption in Savannah GA Area
Location: Pooler, Ga, 31322 (Near Savannah)
Type of Pet: Dog
Breed: Maltese/Poodle mix Maltipoo
Age: 8 years
Color/Coat Type: White curly/medium length
Size: 25 lbs
Health Issues: No
Behavior Issues: Barking & Separation Anxiety
Chops is:
Neutered, Fully vaccinated, House Broken
Chops gets along with:
Older Children, Adults Only, Dogs
Personality
Chops is a very active and playful dog. He loves playing with toys and going for walks. He does not like riding in the car or loud noises. He's very much a lapdog. Chops prefers to be on a lap and embraced with love.
Food and Diet
Chops is currently on Other
We feed Chops Pedigree Dog Food.
Reason For Rehoming
My wife and I welcomed our first baby to our family in November of 2015. Since then, we have noticed that the time we can dedicate toward Chops has gone down. Furthermore, Chops has experienced some jealousy issues toward our son. He sometimes snaps at our son, and appears to be anxious around him. It appears that Chops would benefit from the rehoming program, assuming that the proper household is found for him.
Chops is an adorable Maltipoo (Maltese Toy Poodle mix) dog for adoption in Savannah GA Georgia, near Pooler Garden City
Savannah
Rincon
Richmond Hill
Wilmington Island
Fort Stewart
Hinesville
Statesboro
Jesup
Brunswick
Saint Simons
Vidalia
Williams
Tutens
Garden Acres Estates
Starland Park
Hamer
Ottawa Estates
Bloomingdale
Port Wentworth Junction
Woodlawn Terrace
Sharon Park
Meinhard
Central Junction
Wheat Hill
Port Wentworth
Garden City
Chatham City
Monteith GA and
Summerville
Hilton Head Island
Beaufort SC and within a reasonable drive of Atlanta GA, Jacksonville FL and Charlotte NC.