Pets For Adoption Near You – Adopt a Pre Loved Pet Today
Find Pets For Adoption Near You
Our gallery of pets for adoption near you showcases dogs, cats, puppies and kittens being placed for private pet adoption by owners throughout the USA and Canada. Our listings are grouped by location, first and foremost, but you can also find dogs, cats, puppies and kittens for adoption grouped by breed or type.
We also group adoptable pets by specific traits, such as hypoallergenic cats for adoption, non-shedding small dogs for adoption, small dogs for adoption, declawed cats for adoption and more.
So, to locate the adoptable pets you are hoping to find, just click on the specific category of adoptable pets from our list below, or view the newest pets for adoption near you – showcased through our pet rehoming services from coast to coast in both the US and Canada.
Please Note: If you don't find the pet of your dreams, you should definitely get on our adoptable pets waiting list, and our rehoming team will reach out when we have a match for you.
Thank you for your interest in our listings of pets for adoption near you. We hope you find the dog, cat, puppy or kitten you are hoping for.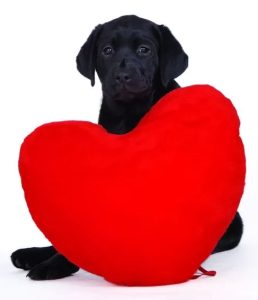 Categories of Pets For Adoption Near You
Dogs For Adoption by Breed or Trait
---
We're Scam Free – And Planning to Stay That Way!
Scams involving the sale of puppies and kittens are a real concern or the users of many websites and online pet classifieds, but you WON'T find them here. Not a single one. We may be one of the only scam-free pet adoption websites in existence, and that is something about which we are very proud.
Our pet owners need to be able to place their faith and trust in our pet rehoming team – and so do you. We have heard horror stories about pet lovers being scammed by fake "puppy breeders", often through Facebook, and the heartache and disappointment they have been through.
Quite often our adopters are seniors, who really need and appreciate the companionship. and closeness that a pet can provide. With quite a few shelters and rescues not allowing people over a certain age to adopt, seniors are uniquely vulnerable to falling victim to heartless scam artists on social media and other pet adoption websites.
We feel that Seniors can often provide the perfect home environment for many pets, and we also feel that it is our duty to help seniors find the perfect pet for them, and to help them avoid the dangers that can come with of adopting online.
Reasons Why Placing a Pet for Adoption Can Be Necessary
Pet owners can find themselves needing to rehome a cherished pet for a variety of valid reasons, and it is no reflection on the owner – or the pet – that rehoming is sometimes necessary.
Life is full of surprises. The proverbial rug can be pulled out from under your feet when you least expect – or are prepared for it.
We often hear about pet owners dealing with a terminal illness or sudden death, spousal abuse, a financial crisis (even homelessness), severe pet allergies, or a pet being very anxious around a new baby or toddler. (and those are just some of the situations that make rehoming unavoidable).
Finding a safe, peaceful, happy, and loving new home is the BEST solution. It gives the pet a second chance at a wonderful life, it gives the pet's owner peace of mind, and it gives you, the adopter,  so much love, laughter, joy and companionship with your new family member.
Our Mandate: Helping You Choose the Right New Pet
Our Rehoming Team works very hard to make sure that each "adoption story page" tells the pet's story honestly, focusing on the traits that make each pet so special.
At the same time, we reveal anything that you need to know about the pet, so that you can make an educated decision about whether a pet might be a good match for your situation. Pet adoption is best without surprises!
By adopting a pet through Pet Rehoming Network, you will have the opportunity to meet the owner (and the pet), and learn all about your prospective new pet. There is no pressure – adopting a pet is a very important decision which should only be made with confidence and commitment.
Our Waiting List System
We hope that you find a pet that's just perfect for you, but Remember: we will be happy to keep an eye out for your dream pet, then contact you as soon as we have a match.
All you need to do is complete our WAITING LIST FORM and pay a small $15.00 donation (which will be deducted from our very reasonable adoption processing fee when we find your new pet).
---
Thank you For Dropping In
We are really happy that you found our showcase of pre-loved pets for adoption near you. Please spend as much time as you like going through the many entertaining and endearing adoption stories that our rehoming team have so painstakingly prepared.
And be sure to bookmark this page and come back daily to meet new pets for adoption near you.
Our Latest Pets For Adoption Near You
Our pet adoption stories shine the spotlight on dogs and cats that, for a variety of valid reasons, are in need of safe, loving, happy and healthy forever homes.
These are "pre-loved pets": dogs and cats, puppies and kittens being reluctantly rehomed by their owners, whom we have carefully verified prior to accepting them into our exclusive pet rehoming program.
We're careful to ensure that the folks for who we provide our services are reputable and responsible,  just as anyone hoping to adopt one of our cherished family companions is thoroughly vetted.