Havanese Dogs For Adoption Near You – Rehome or Adopt a Havanese Dog or Puppy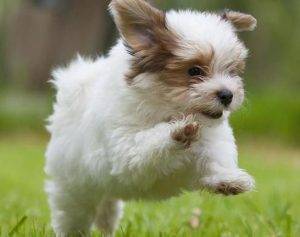 Adopt a Havanese Dog or Puppy Near You
Adopt a Havanese Dog or Puppy on Pet Adoptions Network
Thinking of adopting a Havanese dog or puppy? We help unite Havanese dog owners who can no longer care for their companions with dog lovers looking to add a wonderful pre-loved Havanese dog to their lives.
Find Havanese dogs and puppies for adoption by owner throughout the USA and Canada on Pet Adoptions Network.
Need to Find a Good Home For Your Havanese Dog or Puppy?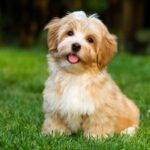 Pet Adoptions Network offers expert help in rehoming Havanese dogs and puppies throughout the USA and Canada.
If you need help finding your Havanese dog or puppy a good home safely, effectively and permanently, please request our dog rehoming services today!
List of Havanese Dogs For Adoption
Listed below are Havanese dogs and puppies in need of loving homes from throughout the USA and Canada.
If you don't find a Havanese to adopt in your area, be sure to get on our waiting list so that we can notify you when a dog comes available near you.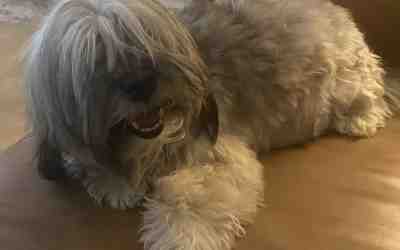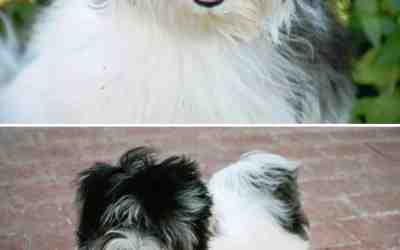 Is a Havanese Dog Right For You?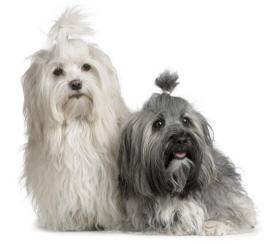 The Havanese has the honor of being not only the country's national dog, but also Cuba's only native breed and with good reason – they are an incredible companion, whether you are single orhave a family with children.
Havanese get along well with other animals and they always seem to be happy and carefree.
The major concern with this unique small dog breed are the grooming requirements. It takes a very committed person to care for a dog that requires this kind of maintenance and one should think carefully, prior to rushing out and purchasing a Havanese puppy.
If you're not afraid of whipping out that hairbrush a few days a week, then chances are that you'll find the Havanese to be a wonderful and charming little pet.
Havanese Dog Rescue Organizations List
Testimonials From Havanese Dog Owners We Have Helped
Your organization exceeded my expectations!
We had to rehome our precious Havenese named Milo. I did not know where to start. So I started googling and came across the Pet Rehoming Network organization.
Deborah was great and very helpful from the start of the process. To make a long story short Milo was rehomesd less than a week from the time his pictures were posted across social media. I am convinced that Milo went a loving family.
My Pet Rehoming Team were:
Helpful
Empathetic
Efficient
Responsive
Accountable
Resourceful
Knowledgeable
Respectful
Patient
Kind
Would you recommend our service to other pet owners? YES!
I could not have done it without the help from this organization, namely Deborah.
Thank you so much!
I never in a million years thought I would be in the position to have to make the very difficult decision to rehome my pets. 
My caring rehoming specialist (Debbie Moore) was kind, compassionate, supportive and completely non-judgmental of my situation or decision. She was diligent in asking necessary questions about my pets in order to find them the very best situation in their new forever homes. Milo transitioned into his new home last month and he and his new owner are very happy together. 
Although there was significant interest in my dogs, Debbie assured me to take my time in order that I was 100% comfortable in my decision to select the right home and owners for my babies; when I disqualified a candidate, she never got frustrated with me and encouraged me to be picky; Rigby's new family is overcome with love and emotion, have kept me updated with his transition and I'm truly confident that Rigby was somehow meant to bring joy to both our families. 
My heart is broken without my babies, but I know they are receiving the love, attention and affection they deserve. Thank you petrehoming and specifically, Debbie Moore. You made a heart-wrenching situation as smooth as possible. 
Best, 
Dina Rutstein
Executive HR & Business Consultant
845-803-1434 
Questions?
Questions about our pet rehoming services for Havanese Dogs and Puppies?
Call or text our toll-free help line at (888) 720-3322 or fill out our information form. A member of our team will call you to chat about your situation and help you decide if rehoming your Havanese is the right decision for you.