Indianapolis IN – German Shepherd Corgi Mix Dog For Adoption – Supplies Included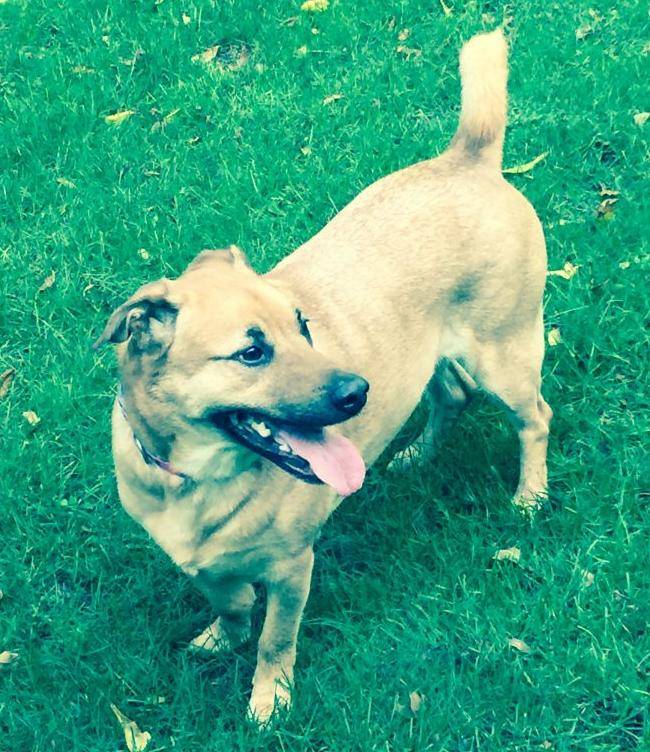 Meet Archie, German Shepherd Corgi Mix Dog For Adoption in Indianapolis IN
Archie is a 3 year old male German Shepherd Corgi Mix Dog for adoption to a very loving home in or near Indianapolis IN. This very special young dog weighs 50 lbs and is very healthy. He is fixed, up to date on shots, house trained, crate trained and very affectionate and playful.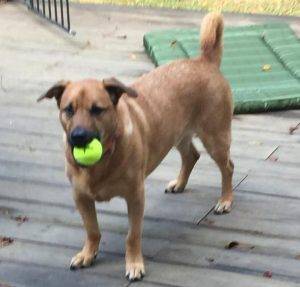 Archie loves to fetch. He would fetch all day if someone would throw his ball all day! He has such zest for life, and it is very infectious.
Archie is so loving and devoted. He is a great watch dog, always letting you know when "intruders" are near. He loves children and is great with dogs and cats too.
Archie is a dog that really deserves a loving home with active people who can give him plenty of time, attention, affection and outdoor activity.
Archie needs a home with a securely fenced yard. All supplies will be included. Adopt this great family dog today.
There is a $75 adoption/rehoming fee. Supplies and veterinary records will be included.
---
All About Archie – German Shepherd Corgi Mix Dog For Adoption in Indianapolis IN
Name of Pet: Archie
Location: Indianapolis, IN, 46260
Type of Pet: Dog
Breed of Pet: German Shepherd Corgi Mix
Sex of Pet: Male
Age of Pet: 3 1/2
Spayed/Neutered?: Yes
Health Problems: No
Behavior Issues: No
Up To Date on Vaccinations: Yes
Gets along with cats: Yes
Gets along with dogs: Yes
Good with Children?: Yes
House Broken or Litter Trained?: Yes
Crate Trained?: Yes
Accessories Included: Crate, bed, leashes, ball launchers, tennis balls
Archie's Personality
Loves his people
Good watchdog
Loves playing, especially fetch
Does not destroy family's stuff
No separation anxiety or storm behaviors
Archie's Current Home Environment
Only dog, teenage children, two cats, fenced in backyard, stays with a friend who has a dog, two cats and baby when I travel
Archie's Favorite Toys, Foods, Activities?
Loves chicken jerky!!!! Loves chasing tennis balls, walks, tug-of-war. Loves toys, but does dissect them….loves pulling out the stuffing more!
Cute Archie Story:
Archie is ok to stay alone, but is always thrilled when his people come home. He gets very excited and is the best welcoming committee!!!!
Why is Archie Being Rehomed?
My work and travel schedule coupled with his exercise needs.
Archie's Perfect Adoptive Home Will Be:
Loving, active, responsible
Additional Comments:
How To Adopt Archie
If you are interested in adopting this 3 year old male German Shepherd Corgi mix dog in Indianapolis IN, please fill out our online meeting request here. Once received and reviewed, our staff will ask Archie's owner to reach out to you and arrange a meeting to determine for certain if Archie is a good fit for you – and you are a good fit for him.
If you have any questions about our careful pet rehoming process, feel free to get in touch.
Archie – German Shepherd Corgi Mix Dog For Adoption in Indianapolis IN
Archie is a German Shepherd Corgi mix dog for adoption in Indianapolis IN,  close to Beech Grove, Beech Grove, Speedway, Lawrence, Greenwood, Plainfield, Brownsburg, Zionsville, Carmel, Fishers, Mooresville, Westfield, Franklin, Greenfield, Noblesville, Lebanon, Woodruff Place, Mount Jackson, Northdianapolis, Brightwood, Fairview Station, Clifford Park, Mapleton, Maywood, Sunnyview, Woodstock, Benton House, Flackville, Irvington, Shooters Hill, Brooklyn Heights, University Heights and Northwood Indiana. Adopt this sweet Corgi/Shepherd Mix Dog today.