Bichon Frise Poodle Mix For Adoption to Very Loving Home in Austin TX – Adopt Rudy Today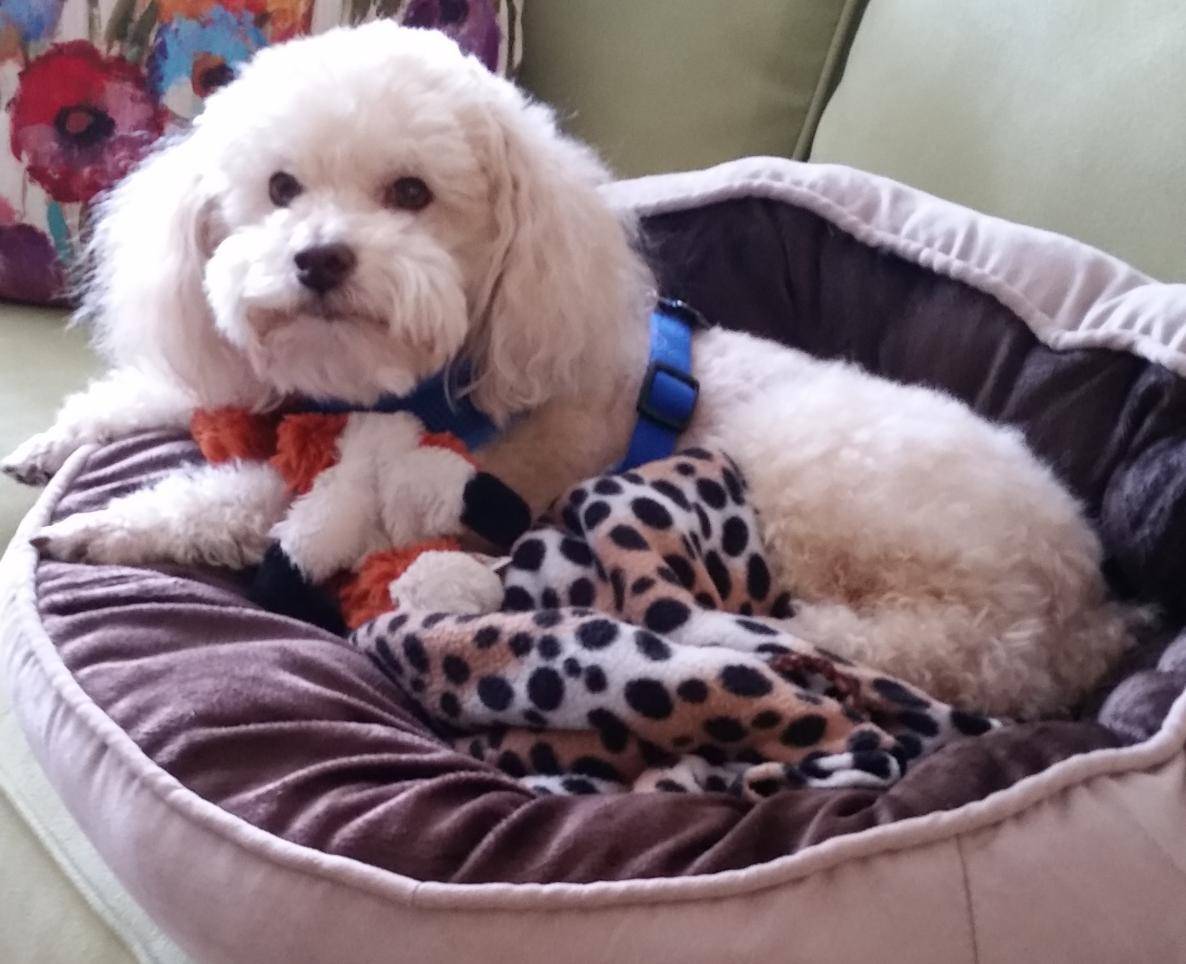 Meet Rudy – Sweet 8 YO Bichi-Poo For Adoption in Austin TX
Rudy is a little doll. This healthy 8 year old Bichon Frise Toy Poodle mix dog is looking for a very loving new home. He is 100% lap dog – a sweet little boy who thrives on having a very close bond with his favorite human.  Rudy is fixed, up to date on shots, micro-chipped, house trained and crate trained. He has big brown eyes and a gorgeous, curly light apricot coat. He is very well behaved, and walks well on a leash.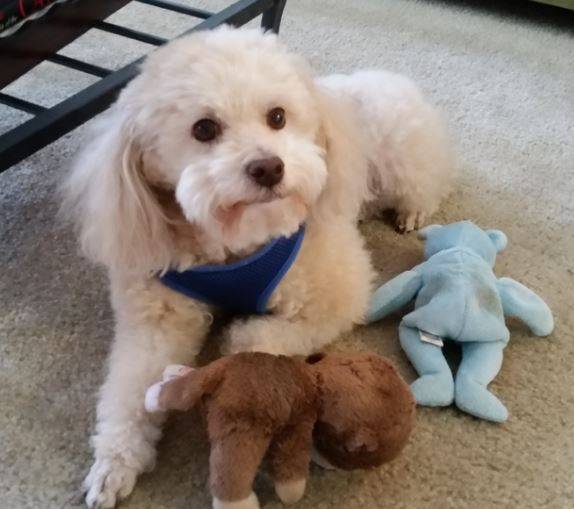 Rudy's owner is facing the tragic choice of having to find him a new home due to serious health issues that she is facing. She is having to move in with her sister in Houston, and will not be able to have Rudy in her sister's residence.
She is dearly hoping to find Rudy a wonderful new home with a senior or retired person looking for a very devoted little dog to cherish. Rudy wants to be with his owner constantly – it's what he was made for.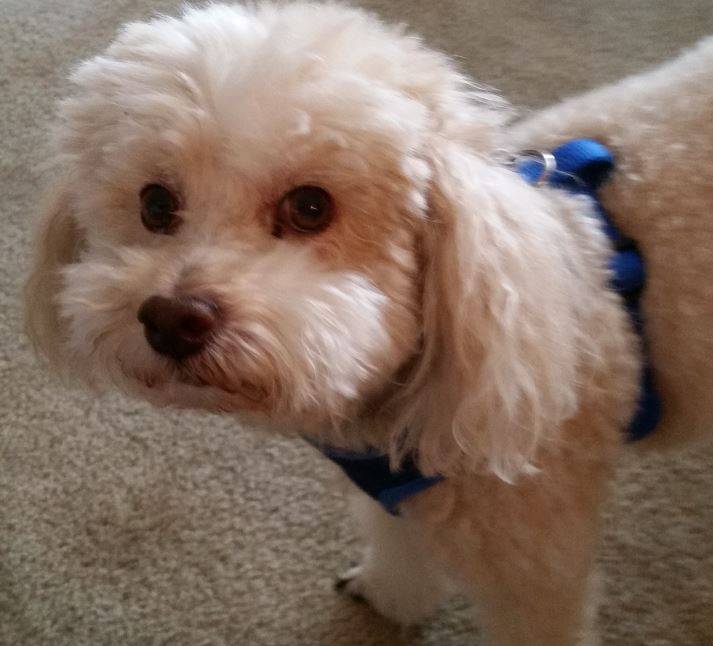 Rudy's ideal home will be with an adopter sympathetic to his owner's situation, who would be willing to keep in touch with her. (The occasional visit would be absolutely wonderful, but not a must-do). Rehoming Rudy is devastating for his owner, but, sadly, something that is necessary.
If you have room in your heart and home (or should we say "on your lap") for the sweetest little dog in Austin, please get in touch with us today. Rudy and his owner look forward to meeting you.
There is a $150 adoption/rehoming fee. Supplies and vet records will be included.
Questions About Rudy?? Text "Interested In Rudy" to (888) 833-2128 or email adoptRudy@pet-lover.us
---
All About Rudy the Bichon Poodle Mix Dog For Adoption in Austin Texas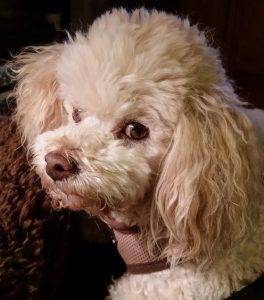 Location: Austin, TX, 78745
Type of Pet: Dog
Breed: poodle/bichon frise mix
Age: 8 years
Color/Coat Type: light apricot
Size: 14 l/2 lbs
Health Issues: nothing serious
Behavior Issues: Not really. Is very alert and will bark to warn you of noises, etc
Rudy is:
Neutered, Microchipped, Fully vaccinated, Crate Trained, Litter Trained, House Broken, Leash Trained
Rudy gets along with:
Older Children, Adults Only, Dogs, Cats
Personality
Rudy loves people. I call him a little politician. Thinks he has to greet everyone, and vice versa. Does ok with older children and dogs rather than puppies and small kids. Ok with other animals but can be content as an only dog. Has to be near his owner or on your lap. Very intelligent and could be taught easily. Generally very sweet and calm, but get nervous and cries when stressed, such as vet visit, etc,
Food and Diet
Rudy is currently on Other
He loves Natures Recipe canned dog food. Also does well on this. Will occasionally eat small amt of dry food buy prefers wet. He is a "foodie" and will try just about anything. Loves carrots and apples, and of course any people food
Reason For Rehoming
I am 81 years old, in a retirement home on S. Lamar in Austin. Have been diagnosed with brain tumor that is growing, and causing problems. Am moving to Houston where a sister can help take care of me. Breaks my heart to part with Rudy because he is an affectionate sweet little guy
How to Adopt Rudy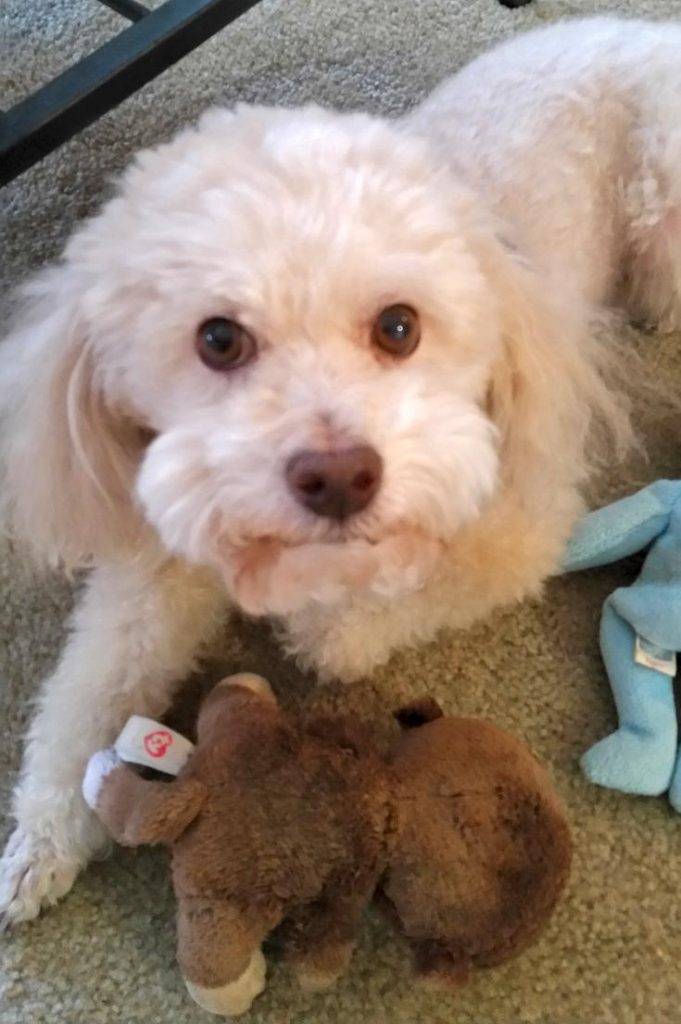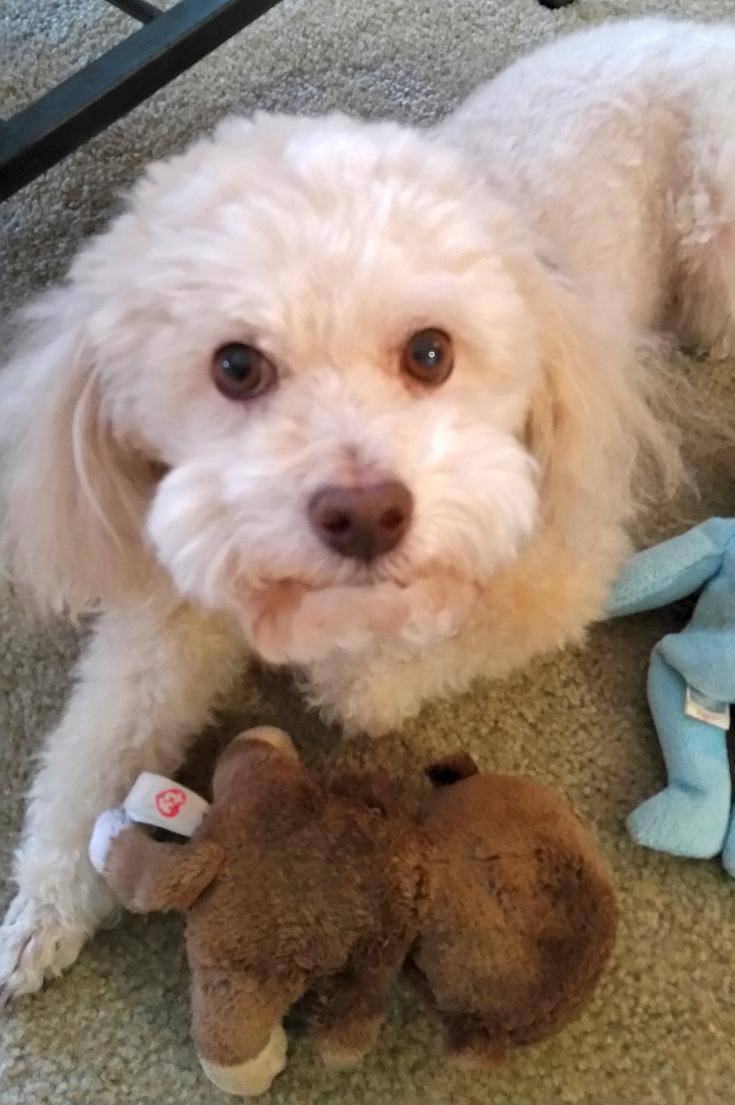 If you would like to consider offering Rudy a loving, forever home, please fill out our Request To Meet A Pet form here:
https://pet-net.net/adopt-a-pet/
Once received, we will contact you to discuss your request and set up a mutually convenient time to meet Rudy and their owner in their home.
Questions About Rudy?? Text "Interested In Rudy" to (888) 833-2128 or email adoptRudy@pet-lover.us
Rudy is a Toy Poodle Bichon Frise mix Dog For Adoption in Austin TX near Jollyville,
Anderson Mill,
Pflugerville,
Lakeway,
Cedar Park,
Round Rock,
Kyle,
Leander,
Georgetown,
Lockhart,
Taylor,
San Marcos,
Canyon Lake,
New Braunfels,
Seguin,
Pershing,
Iglehart,
Rollingwood,
Montopolis,
Vinson,
West Lake Hills,
Sunset Valley,
Abercrombie,
Smoot,
Williamson,
Pleasant Hill,
Lost Creek,
Del Valle,
Greenshores,
Kincheonville,
Oak Hill and
Barton Creek Texas.
Adopt Rudy the Bichi-Poo in Austin Texas today.