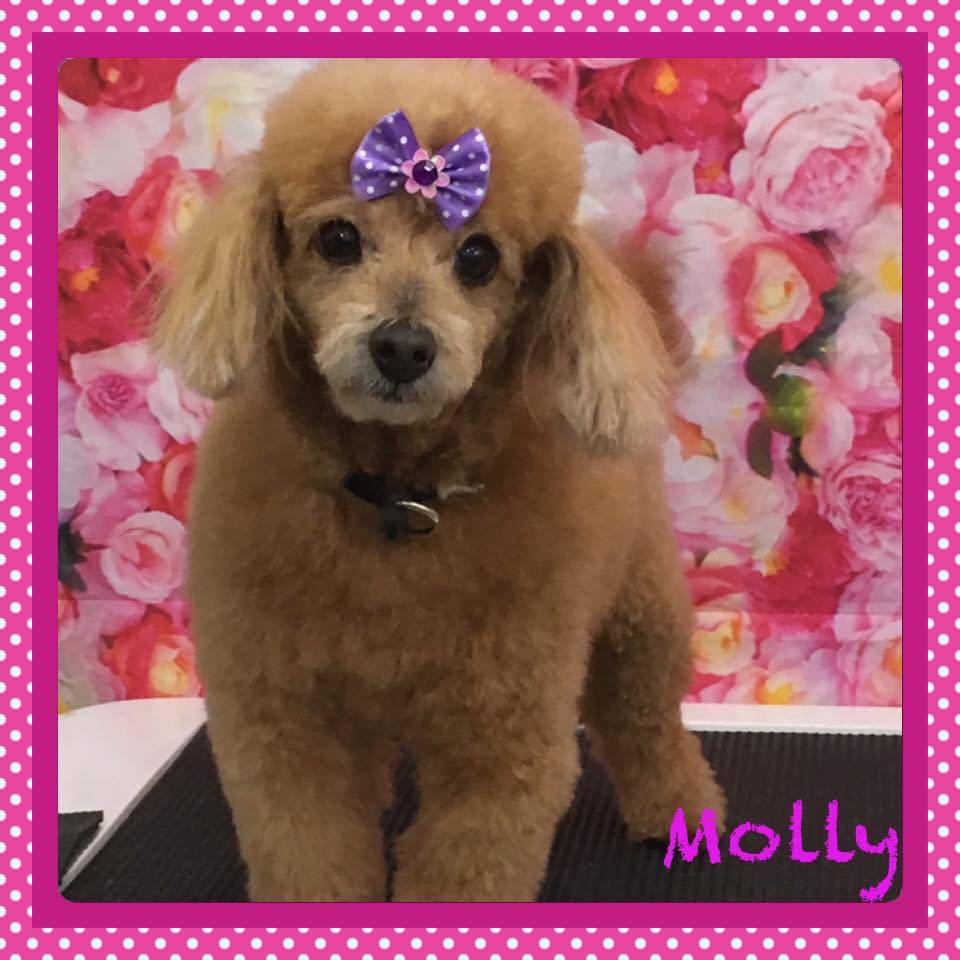 Molly has been adopted
If you would like to be notified when another Toy Poodle comes available, please feel free to get on our waiting list at https://pet-net.net/waiting-list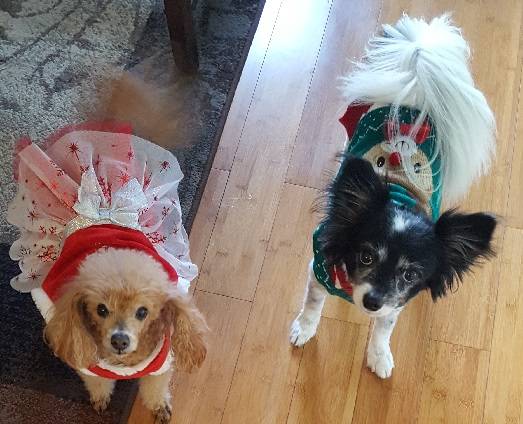 ♥ Name of Pet: Molly
♥ Location: Waipahu, Hawaii, 85249
♥ Type of Pet: Dog
♥ Breed of Pet: Toy poodle
♥ Sex of Pet: Female
♥ Age of Pet: 10 years
♥ Spayed/Neutered?: Yes
♥ Health Problems: No
♥ Behavior Issues: No
♥ Up To Date on Vaccinations: Yes
♥ Gets along with cats: No
♥ Gets along with dogs: Yes
♥ Good with Small Children?: No
♥ House Broken?: Yes
♥ Crate Trained?: No
♥ Accessories Included: Molly will come with will come with Vet records and any supplies the owner has for the dogs, including food, treats, beds, clothes and accessories, toys.
---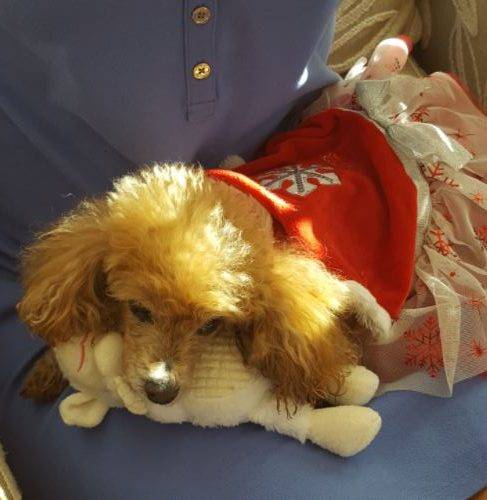 All About Molly – Toy poodle Dog For Adoption in Waipahu Hawaii
Molly is a princess in the form of a fluffy, 8 pound lap dog. This purebred Apricot Toy Poodle is a sweet, loving little creature that lives just to be cuddled up in her owners lap. To say she is spoiled would be an understatement. She has her own wardrobe and is used to dressing up like a little doll.
Molly's owners are devastated that they are having to look for a new home for Molly (and her best friend, a Papillon named Millie). They are from Australia, and in moving back home, it will be extremely expensive to bring the dogs back with them. They would also have to endure a long period of quarantine, which would be very hard on these slightly senior dogs.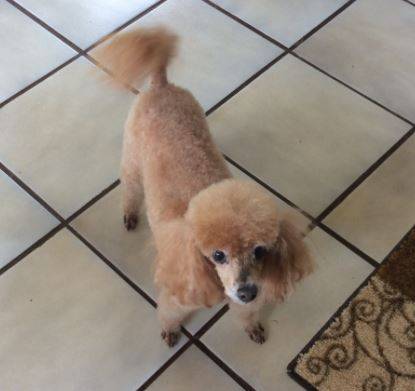 If you have been looking for the ultimate small companion dog, please consider giving Molly and Millie a loving home today. These are two little dogs that are sure to leave tiny paw prints on your heart.
There is a $100 adoption/rehoming fee. Supplies and veterinary records will be included.
Questions about Molly?? Text "Molly" to (888) 833-2128 or email [email protected]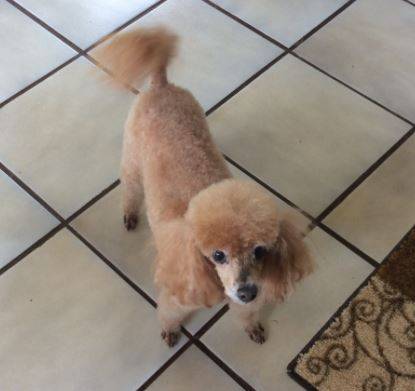 Molly's Personality
Molly is the sweetest dog. Loves people and loves being held and spoilt.
Why is Molly Being Rehomed?
Unfortunately, as much as I love Molly we are from Australia and are heading back at the end of March and due to the great financial cost of taking them back, I have no choice but to leave them in Hawaii
Molly's Perfect Adoptive Home Will Be:
How To Adopt Molly
If you are interested in adopting this special Toy poodle For Adoption in Waipahu Hawaii, please fill out our online meeting request below. Once received and reviewed, our staff will ask the pets owner to reach out to you and arrange a meeting.
Questions about Molly?? Text "Molly" to (888) 833-2128 or email [email protected]
Molly – Toy poodle Dog For Adoption in Waipahu Hawaii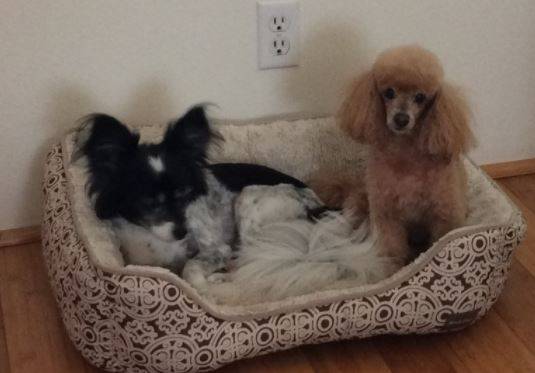 Molly is a Toy poodle Dog for rehoming in Waipahu, Hawaii. She is located near the following towns and cities in Hawaii:
Pearl City, HI
Mililani Town, HI
Waimalu, HI
Aiea, HI
Ewa Beach, HI
Makakilo City, HI
Wahiawa, HI
Nanakuli, HI
Honolulu, HI
Ahuimanu, HI
Waianae, HI
Kaneohe, HI
Makaha, HI
Kailua, HI
Lanai City, HI
West Loch Estates, HI
Village Park, HI
Crestview, HI
'Ewa-Schofield Junction, HI
Honouliuli, HI
Lower Village, HI
Waipi'o, HI
Pearl City, HI
Fernandez Village, HI
Waiau, HI
'Ewa Gentry, HI
Renton Village, HI
'Ewa Villages, HI
'Ewa, HI
Tenney Village, HI
Kalauao, HI
Pacific Palisades, HI
Adopt this Apricot Toy poodle Dog today.