Meet Bijou and Benji!
This adorable matching set of lap dogs found their forever home in just a few days through the efforts of our small dog rehoming team. Benji and Bijou were looking for owners with all the time in the world for them, and we sure found the right home! They are now the cherished companions of a retired couple living in Round Rock, Texas. The couple lost their beloved small dog about a year ago, and were finally ready to open their hearts and home to some new furry friends. We are so happy to have been able to bring about this union – adding joy to the lives of their new owners, and giving these dogs everything their original owners wanted for them.
Need to rehome a small dog in Austin, Texas?
Contact our pet rehoming coordinator or request Austin dog rehoming services now.
---
Here is how our rehoming team presented Benji and Bijou to attract their new family:
Looking for cuteness in stereo? Benji and Bijou are about as cute as they come. A purebred Maltese and a Maltipoo, these sweet dogs are just 2 years old, very healthy, up to date on shots, spayed/neutered and micro-chipped.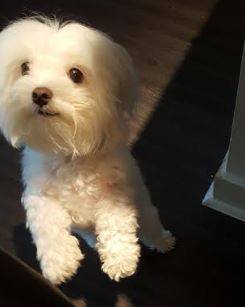 They have very engaging and sweet personalities. Both dogs are house trained, and have had leash/obedience training.
Although they are good with children and other pets, these small dogs are best suited to be lap dogs, with owners who have all the time in the world for them. Their favorite activity is being cherished!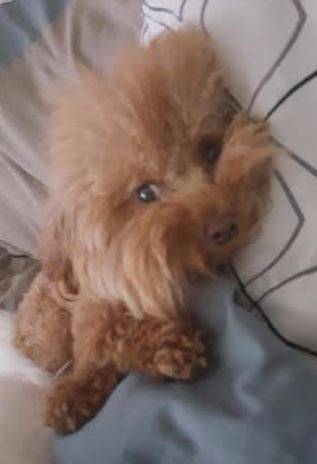 This adorable pair are being rehomed by their owners – a young family who have found that they are not able to give Benji and Bijou the level of care and attention they need and very much deserve. With a new baby and a very busy work schedule, the dogs are not getting their needs met, and the owners want the very best for them.
Benji and Bijou would like to find a home together, if possible. They will be rehomed with supplies. Offer these adorable small lap dogs a loving home today.
---
Location: Austin, Texas, 78751
Type of Pet: Dog
Breed: Maltipoo and Maltese
Age: 2 years old
Color/Coat Type: Red maltipoo and white maltese
Size: Both are 5 lbs
Health Issues: No
Behavior Issues: No
Bijou and benji are:
Spayed, Neutered, Microchipped, Fully vaccinated, Litter Trained, House Broken, Leash Trained, Obedience Trained

Personality
They are both very sweet and love to play with their toys, potty trained they do bark sometimes if a stranger comes in. They don't have issues with bigger dogs but they might be shy in the beginning. They love to sit on people's laps.
Food and Diet
Bijou and benji is currently on Other
They just eat kibble and vitamin treats
Reason For Rehoming
I just had a baby and I have no help my husband is working double shift and the dogs are alone most of the time they are better to be with a family that can provide more attention