Border Collie Puppies For Adoption in Chula Vista CA – Supplies Included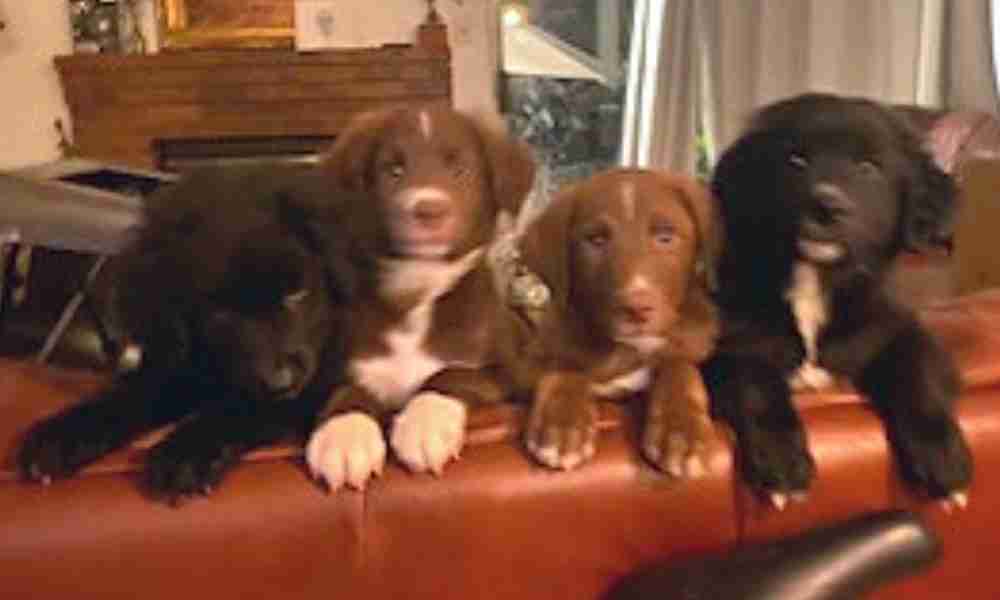 Border Collie Puppies for Adoption in Chula Vista, Ca
Looking for a Border collie Puppy to adopt in Chula Vista, CA?  Meet Scooter, Sally and Sydney – 3 9 week old Border Collie puppies looking for their forever homes anywhere within a reasonable distance of San Diego. These adorable puppies have been home-raised and are very calm and well socialized. They will grow up to be amazing family companions, good with other dogs and children.
The owner is very sad to have to rehome her cherished puppies, but losing her job has made this difficult decision necessary. She is are hoping to find a new home for each puppy where they will be cherished and kept safe, happy, and healthy for life.
How To Adopt a Puppy
If you have room in your heart and home for a gorgeous 9 week old Border Collie puppy, please complete our online meeting request form. Once received, our Chula Vista Pet Rehoming team will make arrangements for you to meet Scooter and his/her owners. Adopt Scooter today!
There is a $450.00 adoption processing fee to adopt a single puppy, or $700 to adopt a pair.
Questions about adopting a puppy?
Text BCPuppies to (888) 833-2128. We look forward to hearing from you!
---
All About the Border Collie Puppies For Adoption in Chula Vista Ca
♥ Location: Chula Vista, Ca, 91913
♥ Type of Pet: Puppy
♥ Breed of Pet: Border collie
♥ Color / Coat Type: Black with white tux, and Red with White Tux
♥ Age of Pet: 9 weeks
♥ Size of Pet: Small
♥ Health Problems: No
♥ Behavior Issues: No
♥ Food: Other
Pure balance
Border Collie Puppies For Adoption in Chula Vista Ca
Personality
They are sweet and very smart. Calm and docile and curious
Why Being Rehomed?
I have 3 beautiful 9 week (born June 27) puppies. Border collie parents. She had four puppies I was able to rehome 1. I recently lost my job and I'm struggling to keep up with the expenses
Nearby Locations
The puppies are located in Chula Vista, CA, close to the following towns and cities:
National City CA,
Bonita CA,
Imperial Beach CA,
Coronado CA,
San Diego CA,
La Presa CA,
Lemon Grove CA,
Spring Valley CA,
La Mesa CA,
Rancho San Diego CA,
El Cajon CA,
Bostonia CA,
Santee CA,
Lakeside CA,
Thank you for your interest in this deserving Border collie Puppies for adoption in Chula Vista CA.