Papillons For Adoption Near You – Rehome Adopt a Papillon Dog or Puppy
Papillons For Adoption Near You
Rehome or Adopt a Pre-Loved Papillon Dog or Puppy Near You
Have you been looking for Papillons for adoption near you? Pet Adoptions Network is dedicated to finding good homes for pre-loved Papillon dogs and puppies throughout the USA and Canada.  A popular small dog breed, being both a hypoallergenic and non-shedding breed of dog makes it all the more challenging to locate Papillon dogs for adoption.
Pet Adoptions Network maintains a waiting list for adoptable Papillon dogs. There is no cost to be placed on our list, and we will reach out to you when we have a match for you.
 Why Adopt A Papillon Privately?
When you adopt a Papillon dog or puppy from the owner, you benefit by getting to learn all about the pet's history and personality from those who know it best.
Most of the Papillon dogs we showcase are house-broken, healthy and up to date on shots and other routine vet care.
Many adoptable Papillons are house-broken, obedience trained, leash trained and crate trained.
And most of our pre-loved Papillons come with any supplies and accessories the owner has on hand for them, including food, treats, preventative medications for issues such as fleas and ticks, beds, crates, leashes, collars, toys and more.
By adopting a Papillon privately, directly from the owner, you are helping shelters and rescues, by letting them focus on abused, abandoned and neglected animals in dire need of their help.
Browse through the listings below to learn about Papillons (and mixes) that we currently have available to adopt. Don't see the dog of your dreams? Get on our waiting list, and we will contact you as soon as a suitable Papillon comes available near you.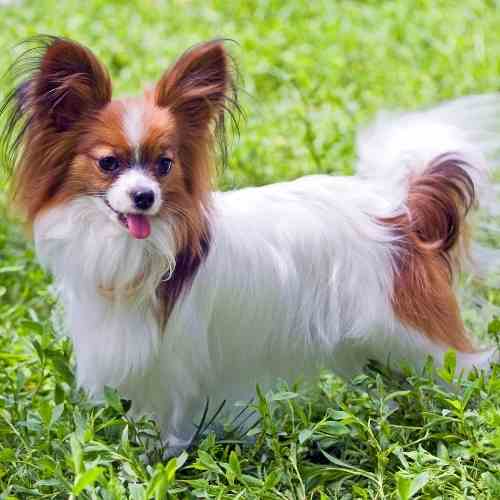 Papillon Rehoming Services
Our team of knowledgeable and experienced pet rehoming coordinators showcase adoptable Papillon dogs for owners faced with difficult circumstances. No dog owner wants to be in the tough situation of having to give up their beloved companion, but life doesn't always cooperate with the best laid plans.
Whether it's a situation of financial difficulty, an illness or disability, aging parents, a divorce, severe pet allergies in the family, increased job demands, a new baby, a move or other – there are so many understandable reasons for rehoming a Papillon dog or puppy.
Sometimes, folks who adopt a puppy without previous experience discover that they have bitten off way more than they can chew in raising a puppy. Finding a new home where the puppy will get all the training and attention he or she needs is definitely an act of love, and  nothing to feel guilty about.
If you are facing this heartbreaking decision, get in touch with our Papillon dog rehoming team. We will be happy to speak with you and, if desired, help find your dog the perfect home – safely – and with the least amount of stress for you and your dog. Fill out our rehoming intake form here, or give us a call toll-free at (888) 720-3322. Our empathetic team members are waiting to hear from you.
---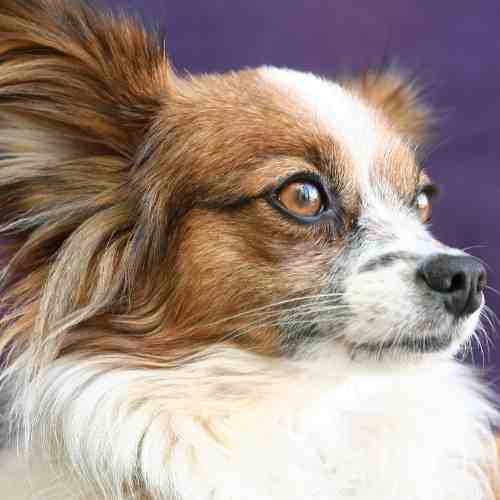 Papillon Adoption Services
Looking for Papillon dogs for adoption near you? Sometimes, finding the perfect dog to adopt takes patience. Pet Adoptions Network offers a service for families hoping to adopt a Papillon.
Fill out our waiting list form, and our adoption counsellors will reach out to you when we have an adoptable Papillon available within a reasonable distance of your location. Through our home to home dog adoption process, you will get to meet the owners and learn all about a dog you are hoping to adopt.
We will help you decide whether the Papillon dog breed is the right choice for you. And if so, we will reach out to you about adoptable dogs and puppies as they come available in your area.  Get on our Papillon waiting list here.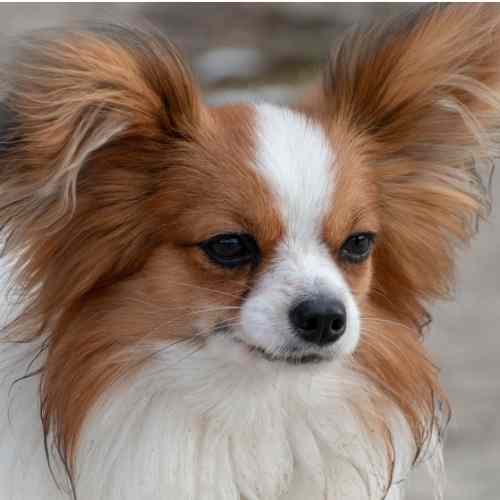 Papillons For Adoption  Near You
The Papillon dogs and puppies listed below are available for adoption to families able to offer a loving forever home where the dog will be cherished and kept safe, happy and healthy for life. If you find an adoptable Papillon on our listings below, send in our meeting request form to be contacted by the dog's owner to arrange a meet up.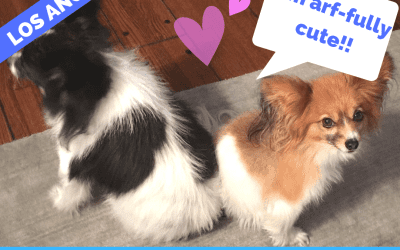 Looking for a bonded pair of Papillon Dogs to adopt in Los Angeles, California? Whether you live in Beverly Hills, West Hollywood or Redondo Beach, D'jango and Camille would love to be considered for the position of cherished companions and your new best friends.
Just 9 and 7 years old and weighing 16 lbs and 8 lbs respectively, these deserving Dogs are looking for a loving forever home anywhere within a reasonable distance of Los Angeles.
D'jango and Camille are what we call " ready-to-love" Dogs. These adorable adoptable Papillon Dogs have been fixed, microchipped, and leash trained – all you need to add is lots of love, care, companionship, and some daily activity.
D'jango and Camille gets along well with older children, new people, cats, smaller dogs, and small animals. What great Dogs!
True to thier breed, D'jango and Camille are happy go-lucky dogs who enjoy meeting new people. They give meaning to the term "velcro dog," in that both Camille and D'jango love being around people. D'jango is slightly more outgoing and vocal, while Camille is a little more reserved. They are hoping to be rehomed together to a couple or family with older children only. A backyard to run and play in would be an added bonus! D'jango and Camille can't wait to meet you, and you are sure to fall in love with their sweet little faces.
D'jango and Camille's owners are very sad to have to rehome their cherished Dogs. They are hoping to find a new home for D'jango and Camille where these special Dogs will be cherished and kept safe, happy, and healthy for life.
If you have room in your heart and home for D'jango and Camille, please complete our online meeting request form. Once received, our Los Angeles Dog Rehoming team will make arrangements for you to meet D'jango and Camille and their owners. Adopt D'jango and Camille today!
#dogsofIG #dogsofinstagram #dogstagram #instadog #papillonsofIG #papillonsofinstagram #papillonlovers #ilovepapillons #papillonstagram #dogsforadoption #adoptabledogs #dogsforadoption #
read more
Questions About Rehoming Your Papillon?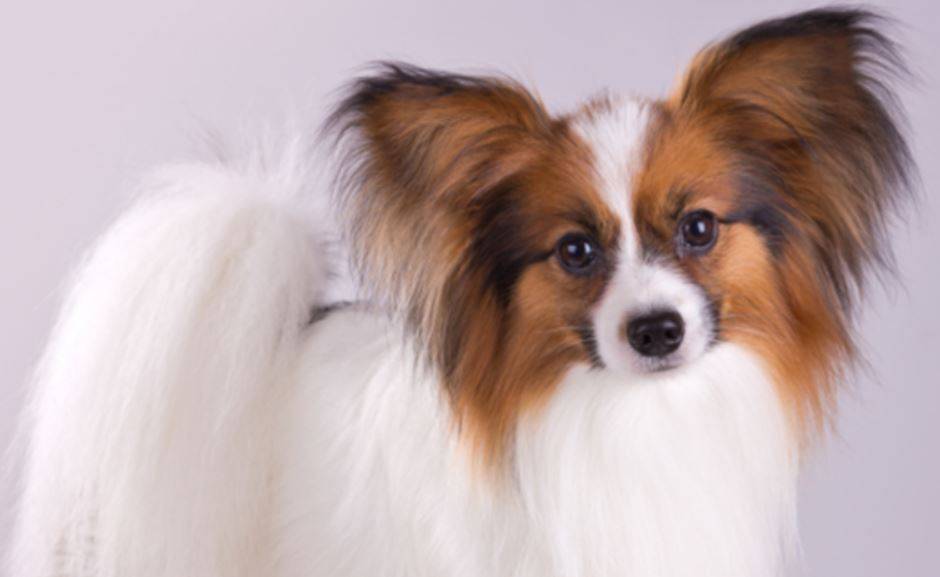 Questions about our Papillon Rehoming services?
Call or text our toll-free help line at (888) 720-3322 or fill out our information form. A member of our team will call you to chat about your situation and help you decide if rehoming your Papillon with the help of our dog rehoming team is the right decision for you.
Papillon Rescue Organizations and Websites
---
Papillon Rehoming Throughout the USA and Canada
Our organization helps find good homes for preloved Papillons and Papillon mix dogs and puppies in all areas of the USA and Canada, including, but not limited to:
California Los Angeles, Orange County, San Diego, San Francisco, Irvine, San Bernardino, Riverside, Fresno, Oakland, Sacramento, Ventura, Santa Barbara, San Luis Obispo, Bakersfield, Ontario, Walnut Creek, Santa Cruz, Northern, Southern, Central, Concord, Hanford, Los Angeles County, Long Beach, Santa Ana, Riverside County, Mission Viejo, Yolo, San Bernardino County, San Francisco, San Jose, San Rafael, Novato Santa Clara County, San Fernando Valley, Simi Valley, San Gabriel Valley
Texas Dallas, Fort Worth, Houston, Waco, Austin, El Paso, Corpus Christi, Abilene, Amarillo, Western Texas, Eastern Texas, San Marcos, Dallas County, Harris County, Galveston, Brazoria, McAllen, San Antonio
New York New York City, Manhattan, Brooklyn, Long Island, Syracuse, Rochester, Buffalo, Albany, Niagara Falls, Kings County, Queens County, Bronx, Brooklyn, Manhattan, Queens, Staten Island
Florida Miami, Tampa, Orlando, Gainesville, Tallahassee, Pensacola, Fort Lauderdale, Daytona Beach, Jacksonville, Broward County, Miami Dade County, Sarasota, Bradenton, St. Petersburg, Clearwater, West Palm Beach, Boca Raton
Illinois Chicago, Springfield, Peoria, DeKalb, Bloomington, Cook County
Pennsylvania Philadelphia, Harrisburg, Pittsburgh, Lancaster, Allentown, Erie, Bethlehem
Ohio Cleveland, Toledo, Columbus, Dayton, Cincinnati, Canton, Akron, Youngstown, Hamilton
Michigan Detroit, Lansing, Grand Rapids, Saginaw, Ann Arbor, Flint Michigan, Holland, Wayne County
Ontario Toronto, Ottawa, Windsor, Kingston
New Jersey Newark, Trenton, Jersey City, Atlantic City, Camden, New Brunswick, Hackensack
Georgia Atlanta, Augusta, Savannah, Valdosta
North Carolina Charlotte, Raleigh, Durham, Winston -Salem, Greensboro, Gastonia, Rock Hill, High Point, Chapel Hill
Virginia Richmond, Arlington, Norfolk, Lynchburg, Roanoke, Virginia Beach, Newport News
Massachusetts Boston, Springfield, Worcester, Cape Cod, Lawrence, Fall River
Indiana Indianapolis, Evansville, Gary, Muncie, Bloomington, Richmond, Centerville
Quebec Montreal, Quebec City
Washington Seattle, Tacoma, Spokane, Everett, Kirkland, Bellingham, Vancouver, King County, Bremerton
Tennessee Nashville, Knoxville, Memphis, Chattanooga, Clarksville, Jackson, Davidson
Missouri St. Louis, Kansas City, Springfield, Jefferson City, Muskegon, Holland
Wisconsin Milwaukee, Madison, Green Bay, Oshkosh, Kenosha, Wisconsin, Racine
Maryland Baltimore, Annapolis, Bethesda, Gaithersburg
Arizona Flagstaff, Phoenix, Mesa, Yuma, Tucson, Maricopa County, Casa Grande
Minnesota Minneapolis, St. Paul, Rochester, Duluth
Louisiana New Orleans, Lafayette, Baton Rouge
Alabama Birmingham, Montgomery, Mobile, Huntsville, Tuscaloosa, Decatur
Colorado Denver, Boulder, Colorado Springs, Grand Junction, Fort Collins, Aurora, Greeley
Kentucky Louisville, Lexington, Bowling Green
South Carolina Columbia, Charleston, Greenville
Oklahoma Oklahoma City, Tulsa, Muskogee
Oregon Portland, Eugene, Ashland, Klamath Falls, Salem
Connecticut Hartford, Bridgeport, New Haven, Waterbury, Stamford
Iowa Des Moines, Sioux City
Mississippi Jackson, Gulfport
Kansas Topeka, Wichita, Kansas City, Dodge City
Alberta Edmonton, Calgary
Arkansas Little Rock Texarkana
Utah Salt Lake City, Ogden, Provo, Cedar City, Moab
Nevada Reno, Las Vegas, Henderson, Carson City
New Mexico Albuquerque, Santa Fe, Los Alamos, Alamogordo
West Virginia Charleston, Clarksburg
Nebraska Omaha, Lincoln
Idaho Boise, Twin Falls, Idaho Falls
Maine Portland, Kennebunk, Augusta
New Hampshire Concord, Manchester, Nashua, Berlin
Hawaii Honolulu, Oahu, Maui, Hilo, Kailua
Rhode Island Providence, Newport, Portsmouth, Warwick
British Columbia Victoria, Vancouver, Prince George
Montana Billings, Great Falls, Bozeman, Missoula, Helena
Nova Scotia Halifax
Delaware Wilmington, Dover, Georgetown
South Dakota Rapid City, Pierre, Sioux Falls
Newfoundland and Labrador St. John's
North Dakota Bismarck, Fargo, Grand Forks
Alaska Fairbanks, Anchorage, Juneau
Manitoba Winnipeg
Vermont Burlington, Montpelier, Newport, Bennington
District of Columbia Washington DC
Wyoming Cheyenne, Jackson
New Brunswick Fredericton
Saskatchewan Regina
Prince Edward Island Charlottetown
Northwest Territories Yellowknife
Yukon Whitehorse
Papillon Rehoming
Ready to rehome your Papillon safely and effectively? Click here!
Is the Papillon the Right Dog For You?
Once a favorite pet of French and Spanish nobility, the Papillon is thought to have originated in Italy. The Papillon breed type has remained true for more than 700 years, and this unique breed has been portrayed in works of art dating back at least that long.
Papillon means "butterfly" in French – a name likely given the breed thanks to it's ears, which, when erect resemble the butterfly. The white blaze that runs down the top of the Papillon's head adds to the butterfly appearance.
If you are thinking about adding a Papillon puppy to your family, you can be assured of getting a very dainty, lively, clean and affectionate pet, measuring from just eight to 11 inches at the shoulder.
The Papillon's fine, soft and silky coat is white with patches of any color or tri-color (black and white with tan markings). The nose, eyes and lips are black, and the gorgeous tail is thickly plumed and carried proudly over the body.
To watch a Papillon move, one gets the impression of a proud little dog that literally prances. The Papillon makes an excellent family pet for any size accommodation and is ideally suited to the stay-at-home.
Regular brushing and the occasional bath are all the grooming required, and exercise needs are minimal. Because of the Papillon's diminutive size and stature, a Papillon puppy is not suited to households with children under 6 years of age. Loyal, loving and protective, Papillons make good watch dogs, too!
Papillon Dog Facts
The Papillon, also called the Continental Toy Spaniel, is a breed of dog of the spaniel type. One of the oldest of the toy spaniels, it derives its name from its characteristic butterfly-like look of the long and fringed hair on the ears. Wikipedia
 Hypoallergenic: No
Temperament: Intelligent, Friendly, Energetic, Happy, Alert