Small Dogs For Adoption Near You – Small Dog Rehoming – Adopt a Small Dog or Puppy
Have you been looking for small dogs for adoption near you? Do you need expert help finding a good home for your beloved little dog from our small dog rehoming team? Pet Adoptions Network can help you find the right set of tiny paws.
Our small dog rehoming service helps small dogs find amazing new families – and small dog lovers find the perfect tiny pooch.  We rehome small dogs of all breeds and mixes – from Bichon Frise dogs to Pugs, and every small dog breed in between.
Whether you want a hypoallergenic (allergy-friendly) small dog, a non-shedding little dog, or a tiny dog that doesn't bark too much, Pet Adoptions Network rehomes small dogs of all types and breeds. There are many good reasons to adopt a small dog through Pet Adoptions Network:
It's safe and scam-free. Every small dog listed for adoption on our web site  is being rehomed directly from the owner. As with adopters, our owners are carefully screened by our rehoming team. You won't find scammers, back yard breeders or puppy mills through our very safe, meticulous small dog rehoming program.
You can learn all about a small dog's history, personality, health, behavior and care requirements from the owner. This helps ensure that your new small dog is a good match for your life, home environment and routine.
It's stress-free. Just browse through small adoptable dog profiles at your leisure, and if you find a dog you like, simply send in our meeting request form. Once received and reviewed, your information will be sent directly to the dog's owner, who will then contact you to arrange a time to meet. This way, you can make certain that you and the dog are a good fit before you commit to adopting.
It's affordable. We have a very reasonable adoption fee, and most adoptions include the dog's supplies and accessories.
We offer post-adoption assistance. If you have any questions about your dog post-adoption, our rehoming team is here to offer guidance and support.
You help keep small dogs out of shelters and rescues, allowing these important organizations to help abused, neglected and abandoned small dogs that need them.
Small Dogs For Adoption Listed By Type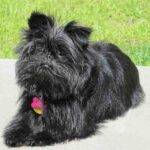 Affenpinschers For Adoption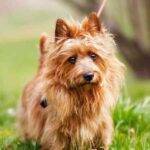 Australian Terriers For Adoption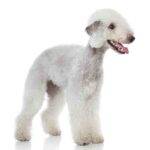 Bedlington Terriers For Adoption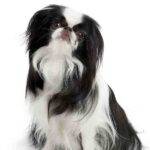 Japanese Chins For Adoption