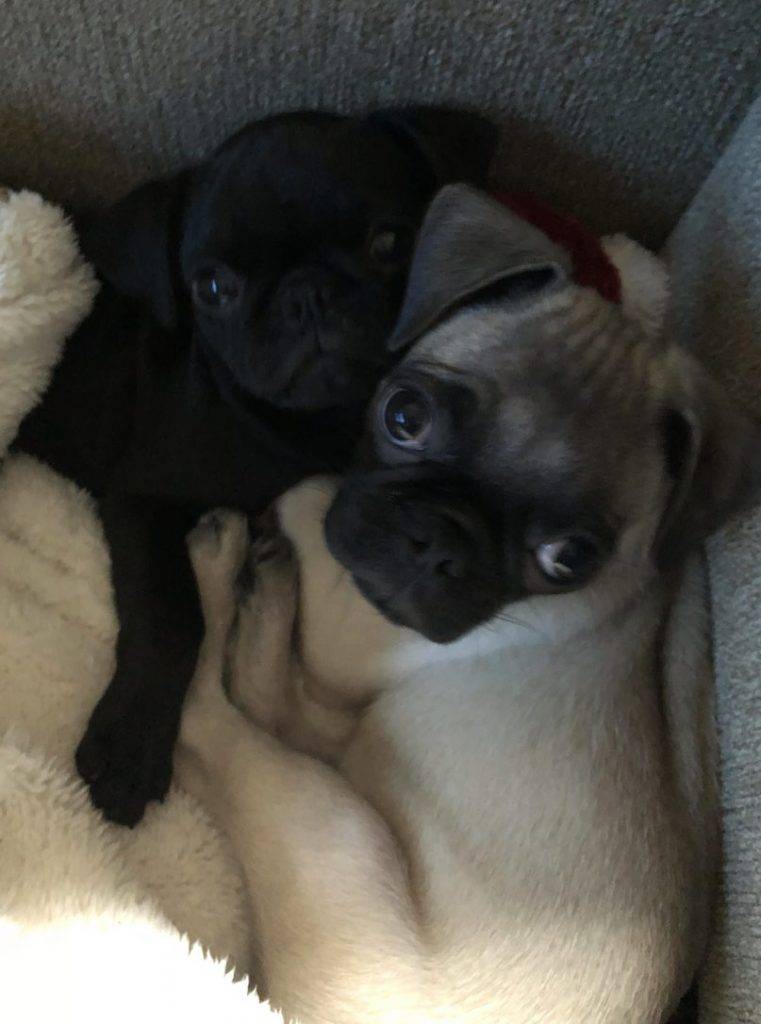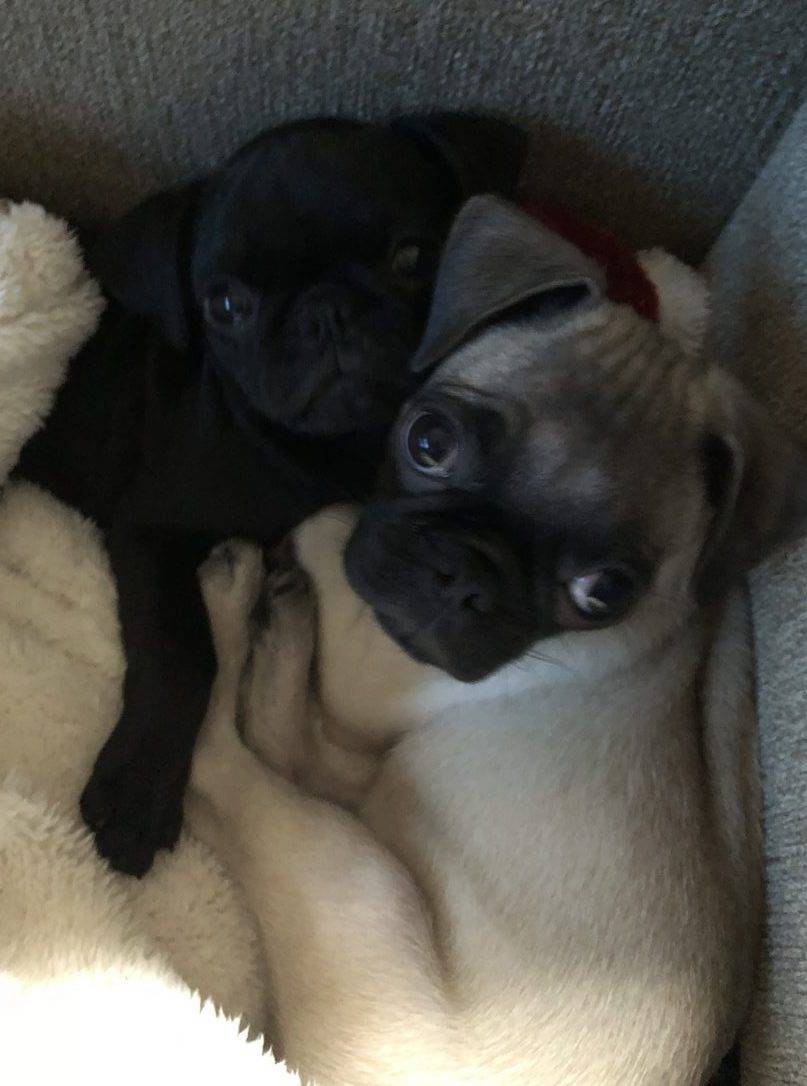 Koa, a very sweet Pug has found a wonderful new home in San Diego through the efforts of our california pet rehoming team!
Need to Rehome a dog in California?
Our California Pet Rehoming team can find your dog or puppy a very loving home – safely and effectively. Contact our pet rehoming team today! Call us toll-free at (888) 720-3322, TEXT "Rehoming" to (888) 833-2128 or email [email protected]. We will be happy to speak with you about your situation and answer any questions you may have.
Ready to Rehome Your Pet?
Request Pet Rehoming Services Now!
ADOPTED – KOA – Fawn Pug Puppy in San Diego CA
Here is how our Pug dog rehoming team presented sweet Koa to attract the perfect new home for him:
Extreme cuteness alert! Koa, a sweet little 8 month old fawn Pug puppy is looking for a loving new home in San Diego CA. Koa is a very well behaved, playful and cuddly puppy. She is up to date on shots, very healthy and crate trained. She is house broken and ready to love.
Koa is being rehomed by her owners, who love her a lot and have had a difficult time making the decision to find her a new home. They are unable to give her the time, attention and exercise she needs and deserves. Financial issues are also making things difficult, and they are having to move to a small, studio apartment – not a great environment for an active puppy. If you have been hoping to adopt a Pug, Koa is waiting to meet you. She is full of love and licks, and ready to become your dream dog. Offer Koa a loving home today.
---
All About Koa – Pug Puppy Adopted in San Diego California
[one_half]
♥ Name of Pet: Koa
♥ Location: San Diego, California, 92115
♥ Type of Pet: Dog
♥ Breed of Pet: Pug
♥ Color / Coat Type: Fawn
♥ Age of Pet: 5 months
♥ Size of Pet:11.5 lbs
[/one_half]
[one_half_last]
♥ Health Problems: No
♥ Behavior Issues: No
♥ Gets along with: Small Children, Older Children, Dogs, Strangers
♥ Pet is: Crate Trained, Litter Trained, Obedience Trained
♥ Food: Other
Royal Canin- gastro intestinal
[/one_half_last]
---
Koa's Personality
Koa has a lively personality. She loves cuddles. Very playful. Knows sit, stay, lie down.
Why is Koa the Fawn Pug Puppy Being Rehomed?
We need to move to a studio apartment due to financial rrasons. We will no longer have the space or the money to provide the care our pup deserves.
Koa's Perfect Adoptive Home Will Be:
Dog lovers who understand that raising a puppy requires love and patience. Owners who will be able to provide Koa with the love, attention, playtime, exercise, nutrition and regular vet checkups to keep her happy and healthy. Someone who is ready to commit to caring for a puppy for life.
Koa – Pug Puppy Adopted in San Diego California
Koa is a Pug Dog rehomed in San Diego, California. She is located near the following towns and cities in California:
[one_half]
Coronado, CA
National City, CA
Chula Vista, CA
Lemon Grove, CA
Bonita, CA
La Mesa, CA
La Presa, CA
Spring Valley, CA
Imperial Beach, CA
El Cajon, CA
Rancho San Diego, CA
Santee, CA
Bostonia, CA
Lakeside, CA
Sherman Heights, CA[/one_half]
[one_half_last]
Grant Hill, CA
Golden Hill, CA
Barrio Logan, CA
South Park, CA
Logan Heights, CA
Hillcrest, CA
North Park, CA
Five Points, CA
Coronado, CA
Mount Hope, CA
University Heights, CA
South Crest, CA
Old Town San Diego, CA
East San Diego, CA
Chollas View, CA
Normal Heights, CA[/one_half_last]
Koa is an 8 month old female fawn Pug puppy Adopted in San Diego CA.