REHOMED – PAISLEY – 9 MONTH OLD BORDER COLLIE PUPPY – TILLSONBURG ON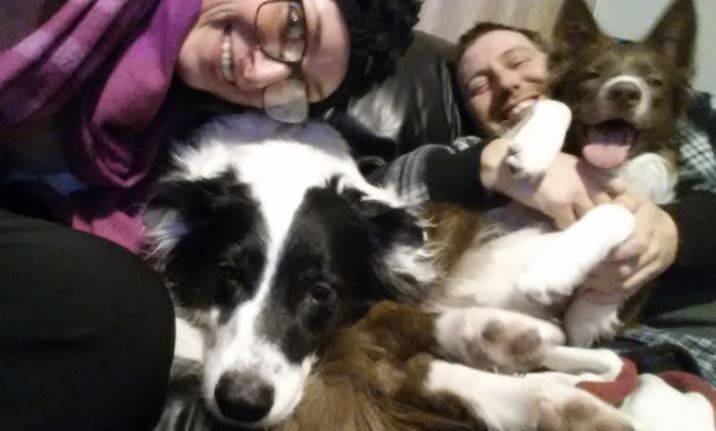 Paisley has been adopted into the Moore Family, and she couldn't be happier. She now has a Border Collie sibling, and owners with so much love and time to offer her. We are so pleased to see another rehoming story come to a happy ending, and wish Paisley and her new family all the best as they begin their new life together.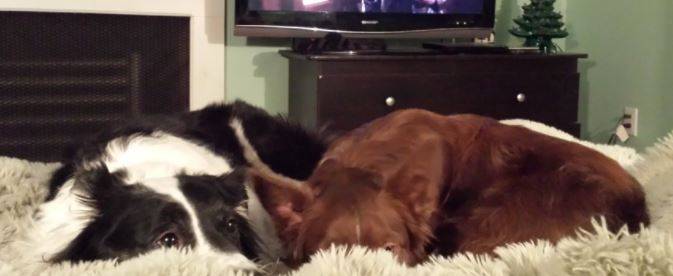 So cute! Paisley and her new dog sibling.
Need to Rehome A Dog or Puppy in Ontario?
We are experts in finding loving, forever homes for pre-loved dogs and puppies. Call us toll free at (888) 720-3322 or contact our pet rehoming team by email today. We look forward to hearing from you.
---
Here is how our dog rehoming team presented Paisley to attract her new family in less than a week.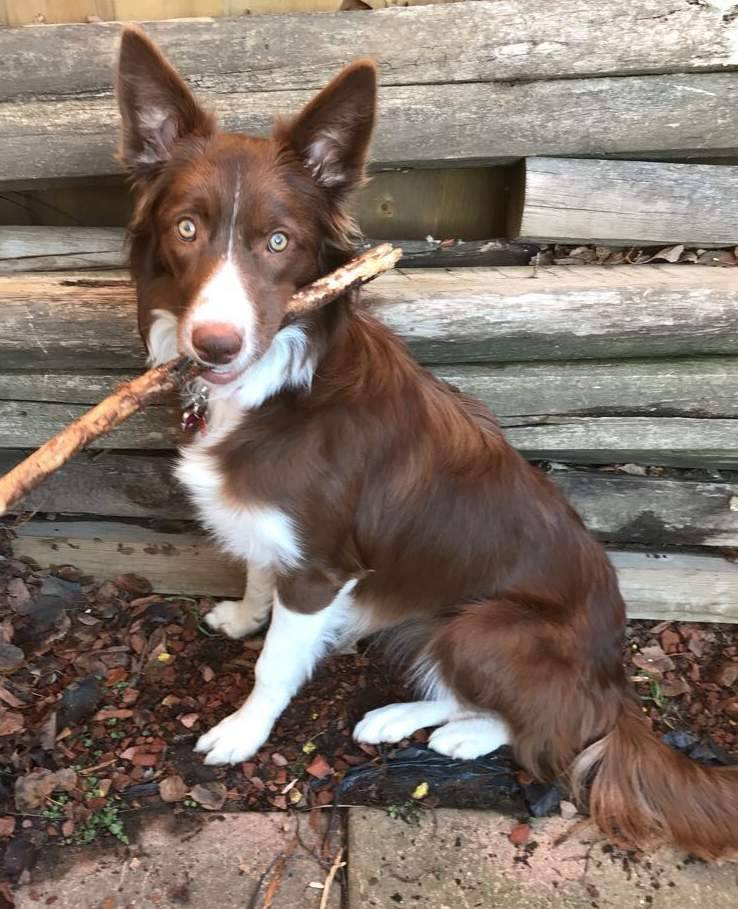 Meet Paisley – Gorgeous Chocolate and White Border collie Puppy Rehomed Near London ON
Paisley is a drop-dead-gorgeous Border Collie puppy looking for a loving new home in Ontario near London, Kitchener, Hamilton and the surrounding area. This healthy 9 month old puppy has a unique chocolate coloured coat accented in white. She is spayed, up to date on shots and house broken.
Paisley is very smart and loves to learn new commands. She is very affectionate and enjoys being with people. She is great with other pets including both dog and cats. She loves to play with respectful children.
Paisley's owner is heartbroken to have to find her a new home, but as a single student, she does not have the time, or environment to give this very active and high energy puppy the exercise and stimulation she needs and deserves.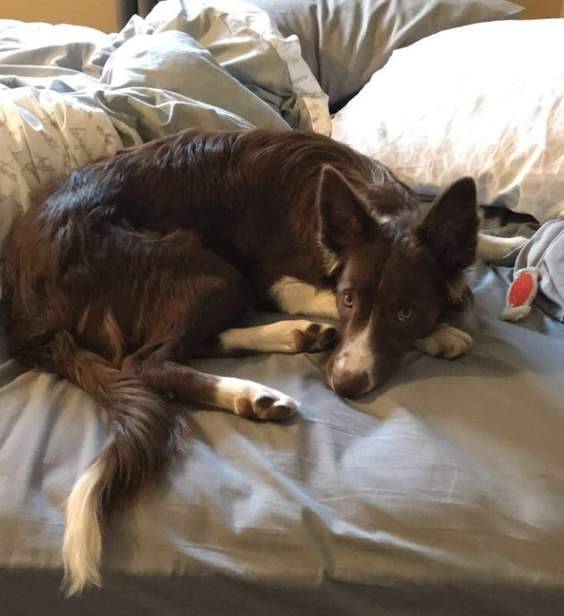 Paisley would be the ideal companion for owners with a acreage or very large, fenced yard for her to play in. She needs owners who have lots of time to spend with her – people who are active and like to go on long walks or runs every day.
If you have been thinking about adopting a Border Collie, Paisley is waiting to meet you. Please offer her a loving home today. She can't wait to dazzle you with her brilliant mind and good looks.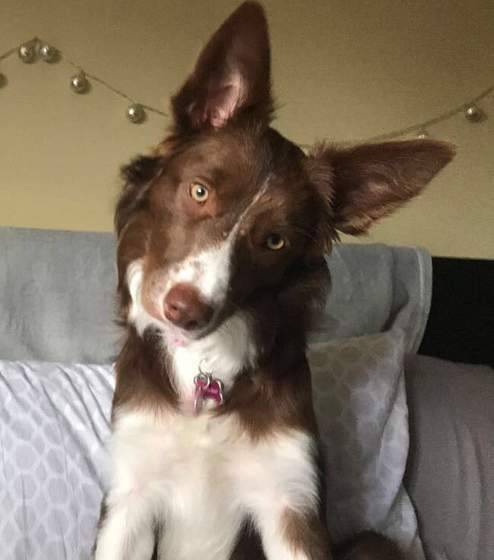 ---
All About Paisley – Chocolate Border Collie Puppy Rehomed in London ON
Location: Tillsonburg, Ontario, N4g 5m8
(Near London)
Type of Pet: Puppy
Breed: Border collie
Age: 9 months
Color/Coat Type: Red and white, long hair
Size: Approx 40 lbs
Health Issues: No
Behavior Issues: separation anxiety
Paisley is:
Spayed, Microchipped, Fully vaccinated, Crate Trained, House Broken, Leash Trained
Paisley gets along with:
Small Children, Older Children, Dogs, Cats, Strangers
Personality
Very hyper
energetic
Friendly and playful
Food and Diet
Paisley is currently on Other
Royal canine- puppy chow
She eats 2 times a day once in morning and once at dinner time
Reason For Rehoming
Recent separation from partner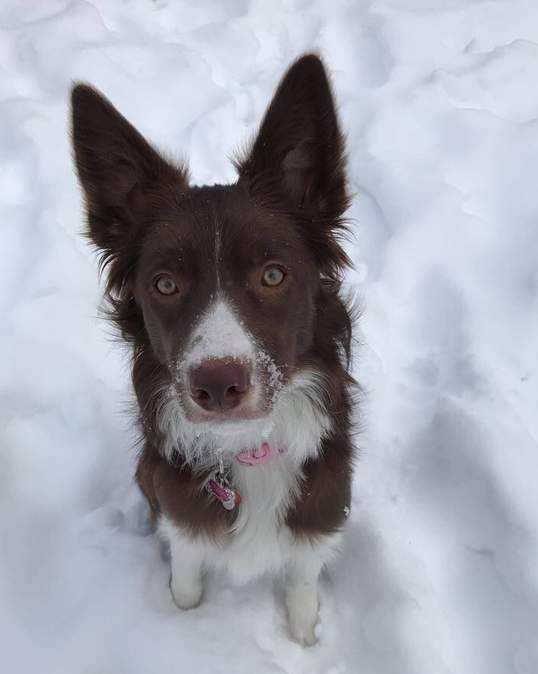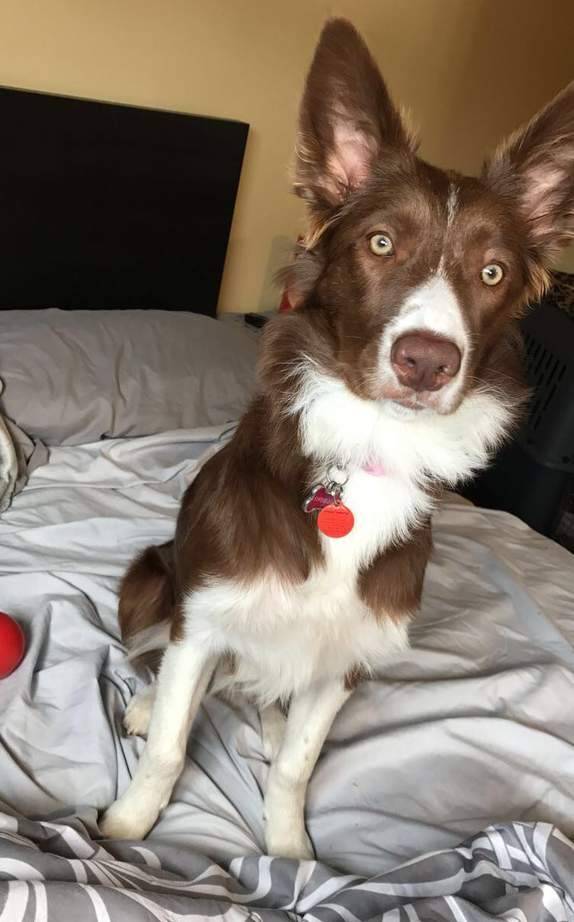 Paisley is a beautiful chocolate and white Border collie Puppy REHOMED in Tillsonburg Ontario,within a reasonable drive of London, Kitchener and Hamilton and close to the following towns and cities in Ontario, Canada:
Norwich,
Delhi,
Ingersoll,
Aylmer,
Woodstock,
Simcoe,
Waterford,
Saint Thomas,
London,
Port Dover,
Port Stanley,
Paris,
Brantford,
Tavistock,
Ayr