Stunning Ragdoll Cat for Adoption in Spruce Grove AB – Adopt Tuli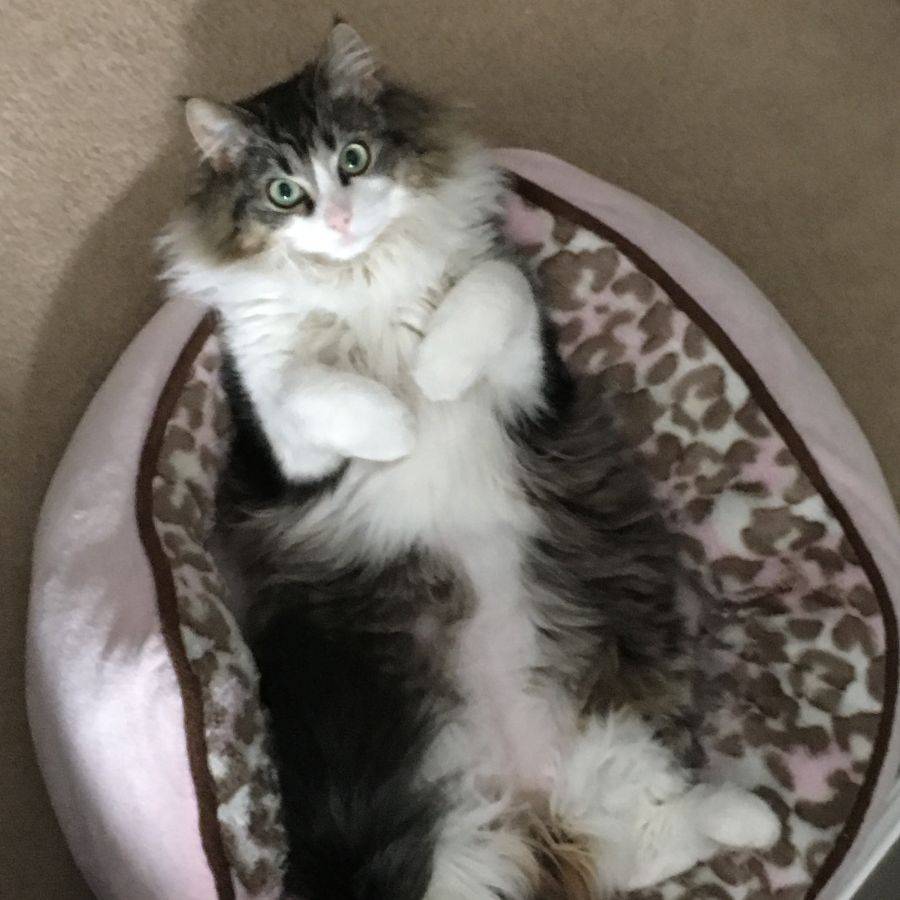 Looking for a Ragdoll cat for adoption in Spruce Grove, Alberta? Tuli would love to be considered for the position of your cherished family companion.
---
Meet Name | About Pet | Personality | Why Rehoming? | Location | Adopter Requirements | How to Adopt
---
Meet Tuli – Pre-Loved Ragdoll cat For Adoption by Owner in Spruce Grove Alberta
Tuli is a Female Ragdoll cat for adoption to a very loving home in or near Spruce Grove, Alberta. This very special cat is 6 years old and weighs 15 pounds of devotion and meows. Tuli has been fixed and litter trained, and has a clean bill of health. This gorgeous girl is good with older children and teenagers, new people, and cat-friendly dogs.
5 Amazing Things About Tuli:
– She loves to play with her toys
– She loves to cuddle all the time but in her terms
– She loves dogs and often plays with them and wrestles
– She has a beautiful coat
– She is good with every person that walks through our door, she loves them all!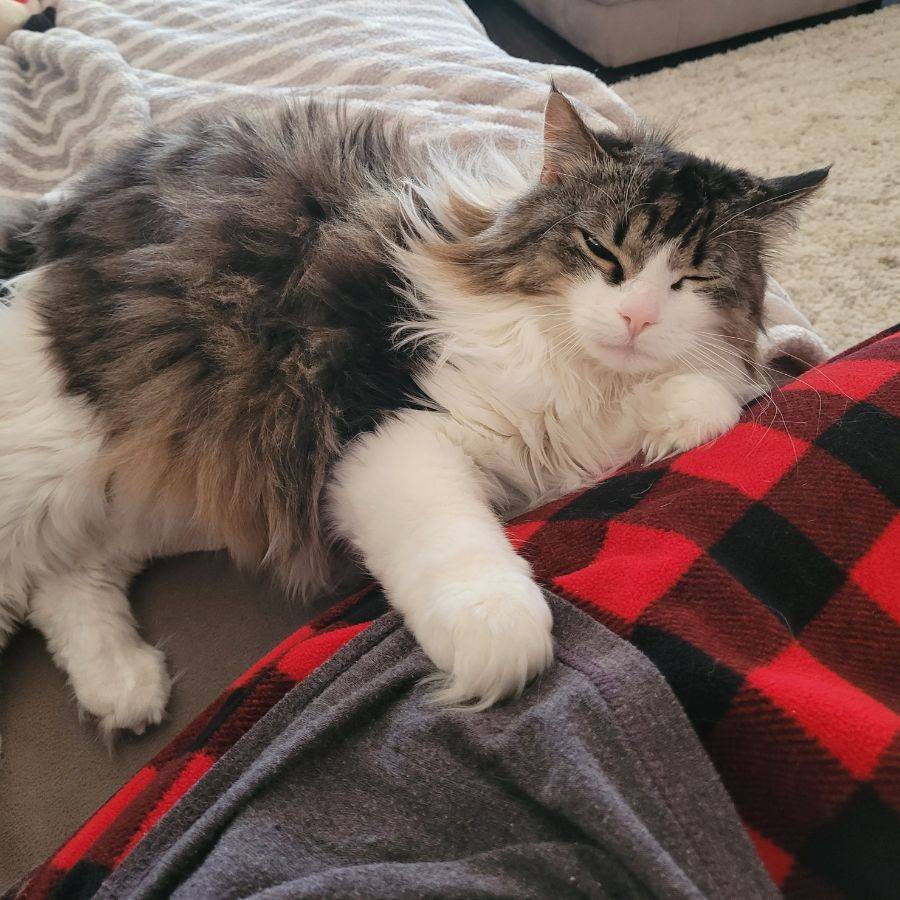 Tuli's owners are very sad to have to rehome their cherished cat, but circumstances beyond their control have made rehoming a must-do. As the family has expanded and the dynamics have changed, Tuli has been receiving less attention and has become unhappy with her current living situation.  Though she likes her little human siblings, Tuli would like more attention and a quieter environment. They want nothing more than to see their precious girl set up for success in her forever home.
Tuli's owners are hoping to find the right home for their cherished cat, where this deserving cat will be loved unconditionally and kept safe, happy, healthy and well-cared-for. Like many cats, Tuli will thrive in a quieter home where she can be the star of the show! If you have heaps of love to give, please offer Tuli her forever home.
If you have room in your heart and home for this deserving Ragdoll cat, then please offer Tuli a loving, forever home today. Tuli can't wait to show you the true meaning of unconditional love.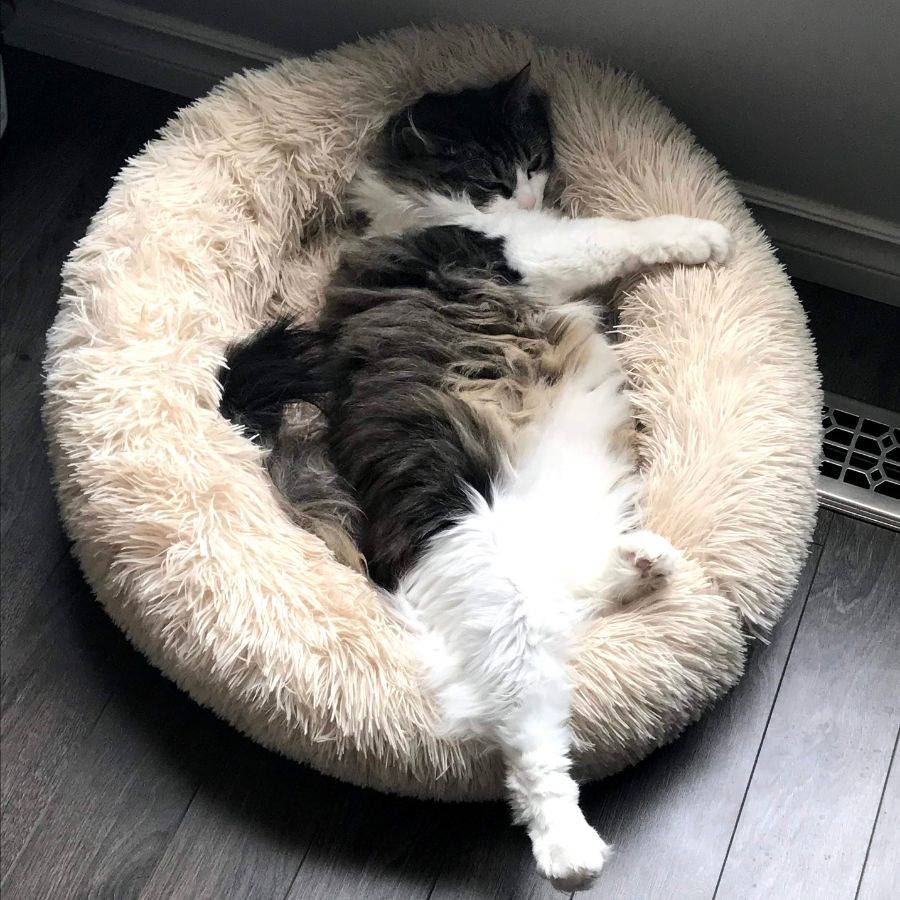 ---
How To Adopt Tuli
Please fill out our online meeting request form via the button below. Once your application is received and reviewed, our staff will ask the pets owner to reach out to you and arrange a meeting.
There is a $150 adoption/rehoming fee. Supplies and veterinary records will be included.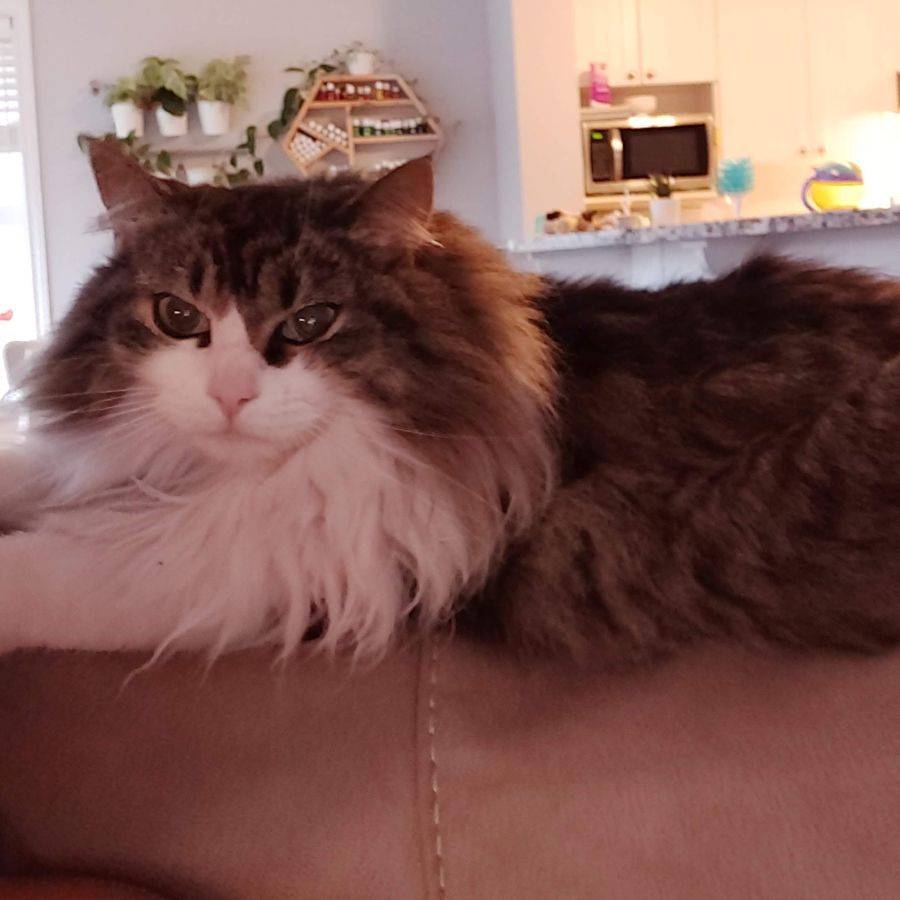 Questions about Tuli? Contact our Ragdoll cat rehoming team today.
Text "TuliAlberta" to (888) 833-2128. 
No phone calls at this time, please.
We look forward to hearing from you!
---
All About Tuli – Ragdoll cat For Adoption in Spruce Grove Alberta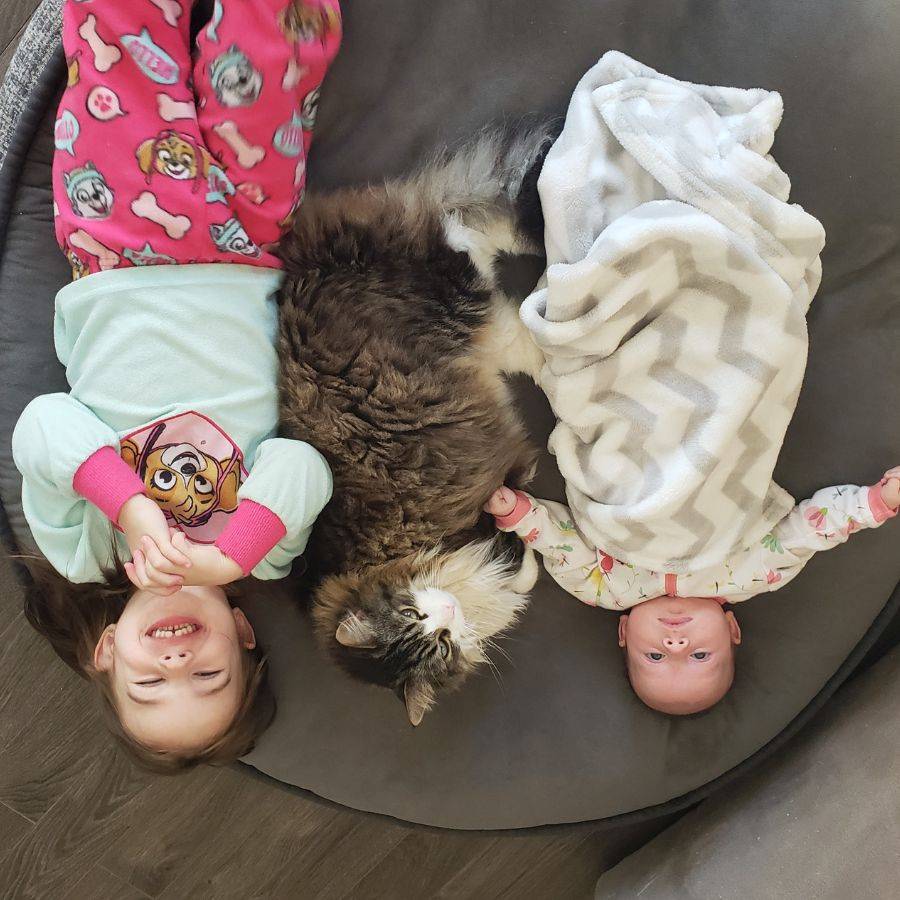 Name of Pet: Tuli
Location: Spruce Grove, Alberta, T7X3W8
Type of Pet: cat
Breed of Pet: Ragdoll
Sex of Pet: Female
Age of Pet: 6
Spayed/Neutered?: Yes
Health Problems: No
Behavior Issues: Yes
She is not getting enough attention with our kids and this has resulted in some territorial behaviours.
Up To Date on Vaccinations: No
Gets along with cats: No
Gets along with dogs: Yes
Good with Children?: Yes, Good With Children aged 8 and up
House Broken or Litter Trained?: Yes
Crate Trained?:
Accessories Included: We will provide all her favorite favorite, toys, beds and cat stand.
Tuli's Personality
She is the most loving cat that wants to sit on your lap all day and be carried with you everywhere you go. She is good with our kids but definitely would prefer all the attention on her. She is a bit of a diva and has always been really spoiled.
Tuli's Favorite Toys, Foods, Activities?
She gets wet food and kibble. She like to wrestle with our chihuahua. She is obsessed with treats.
Cute Tuli Story:
Tuli loves to cuddle with our dogs and especially with my sisters black lab when we babysit her.
Why is Tuli Being Rehomed?
She deserves to be in a home where she is the main focus. She was given so much attention before kids and unfortunately we are another case where the poor pets are having a hard transition. My husband and I feel that Tuli has been unhappy for some time and we would love to find her a home where someone wants to love on her everyday and cuddle her whenever she wants. We are extremely sad that we are in this situation but she isn't happy.
Tuli's Perfect Adoptive Home Will Be:
Someone who loves cuddly cats that has time to give her the necessary attention she deserves.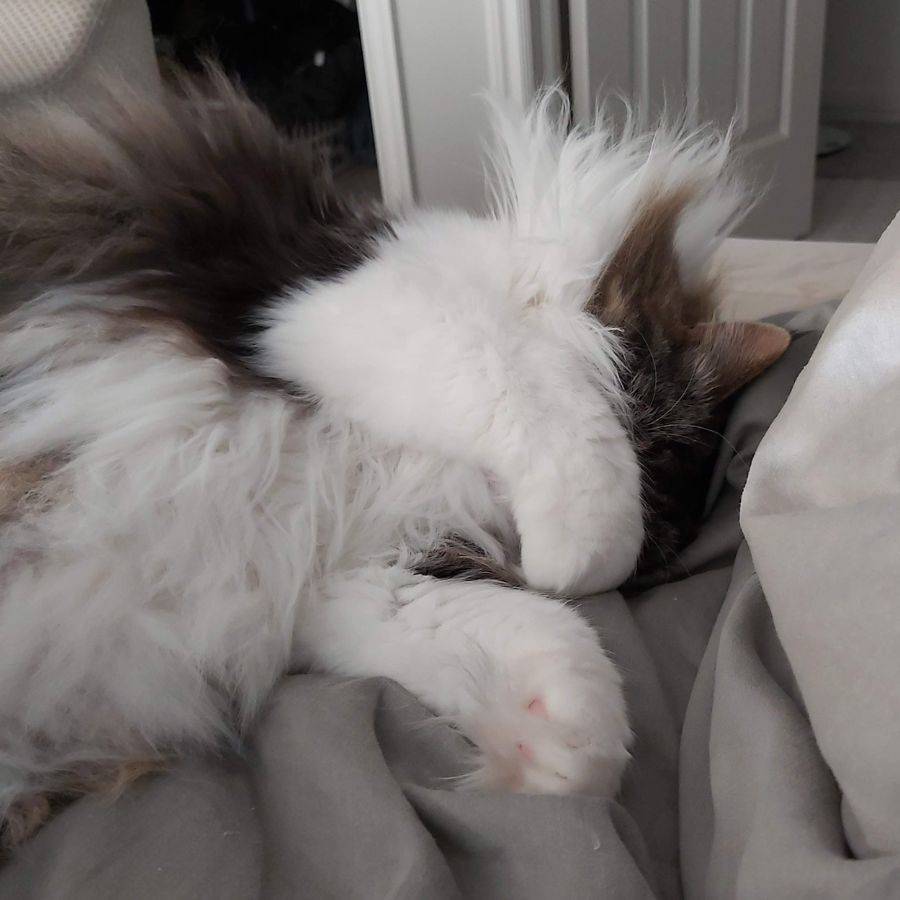 ---
Tuli – Ragdoll cat For Rehoming in Spruce Grove Alberta
Tuli is a Ragdoll cat for private adoption by owner in Spruce Grove Alberta. Tuli is located close to the following towns and cities in Alberta, and can be adopted from anywhere within a reasonable distance.
Stony Plain AB,
Saint Albert AB,
Devon AB,
Edmonton AB,
Calmar AB,
Morinville AB,
Beaumont AB,
Leduc AB,
Sherwood Park AB,
Bon Accord AB,
Fort Saskatchewan AB,
Millet AB,
Westlock AB,
Barrhead AB,
Wetaskiwin AB.
Adopt this deserving Ragdoll cat in Spruce Grove Alberta today.