Handsome Redbone Coonhound Mix for Adoption in San Antonio TX – Adopt Boomer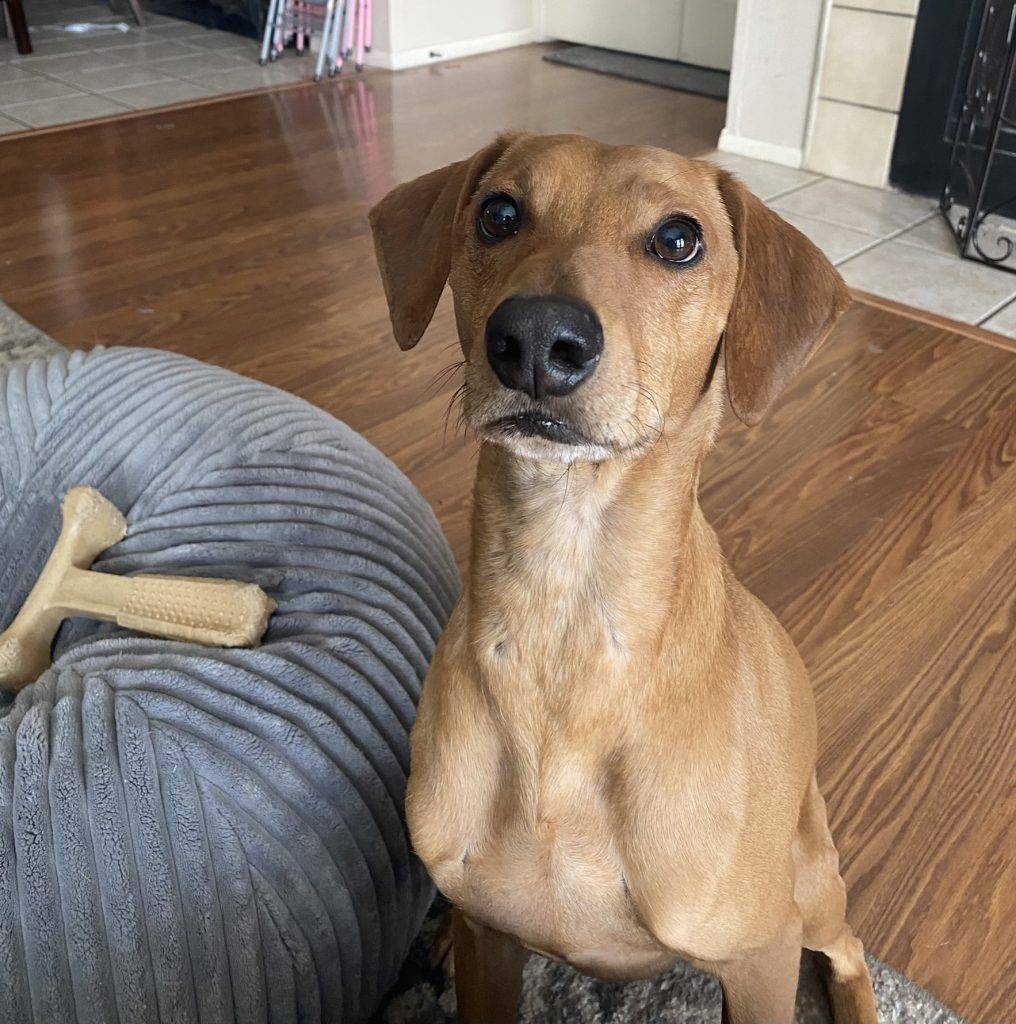 Looking for a Redbone Coonhound Mix dog for adoption in San Antonio, TX? Boomer would love to be considered for the position of your cherished family companion.
---
Meet Name | About Pet | Personality | Why Rehoming? | Location | Adopter Requirements | How to Adopt
---
Meet Boomer – Pre-Loved Redbone Coonhound Mix dog For Adoption by Owner in San Antonio TX
Boomer is a Male Redbone Coonhound Mix dog for adoption to a very loving home in or near San Antonio, TX. This very special dog is 7 years old and weighs about 32 pounds. Boomer has been fixed and has a clean bill of health.
5 Amazing Things About Boomer:
-Cuddles like crazy.
-Silly personality.
-Loves kids of all ages.
-Firework noise does not phase him – at all!
-Adorable face!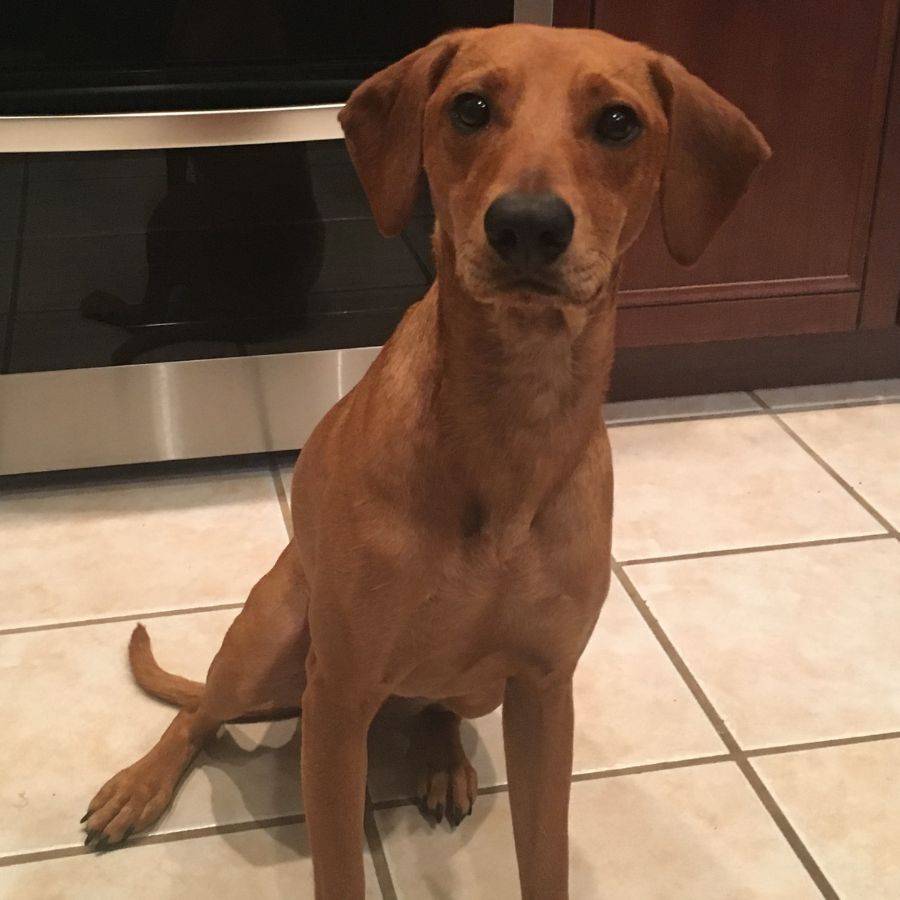 Boomer's owners are very sad to have to rehome their cherished dog, but circumstances beyond their control have made rehoming a must-do.
Boomer's owners are hoping to find the right home for their cherished dog, where this deserving dog will be loved unconditionally and kept safe, happy, healthy and well-cared-for. Boomer would do best as the only pet in his forever home with a family with an established routine and lots of love to offer.
If you have room in your heart and home for this deserving Redbone Coonhound Mix dog, then please offer Boomer a loving, forever home today. Boomer can't wait to show you the true meaning of unconditional love.
---
How To Adopt Boomer
Please fill out our online meeting request form via the button below. Once your application is received and reviewed, our staff will ask the pets owner to reach out to you and arrange a meeting.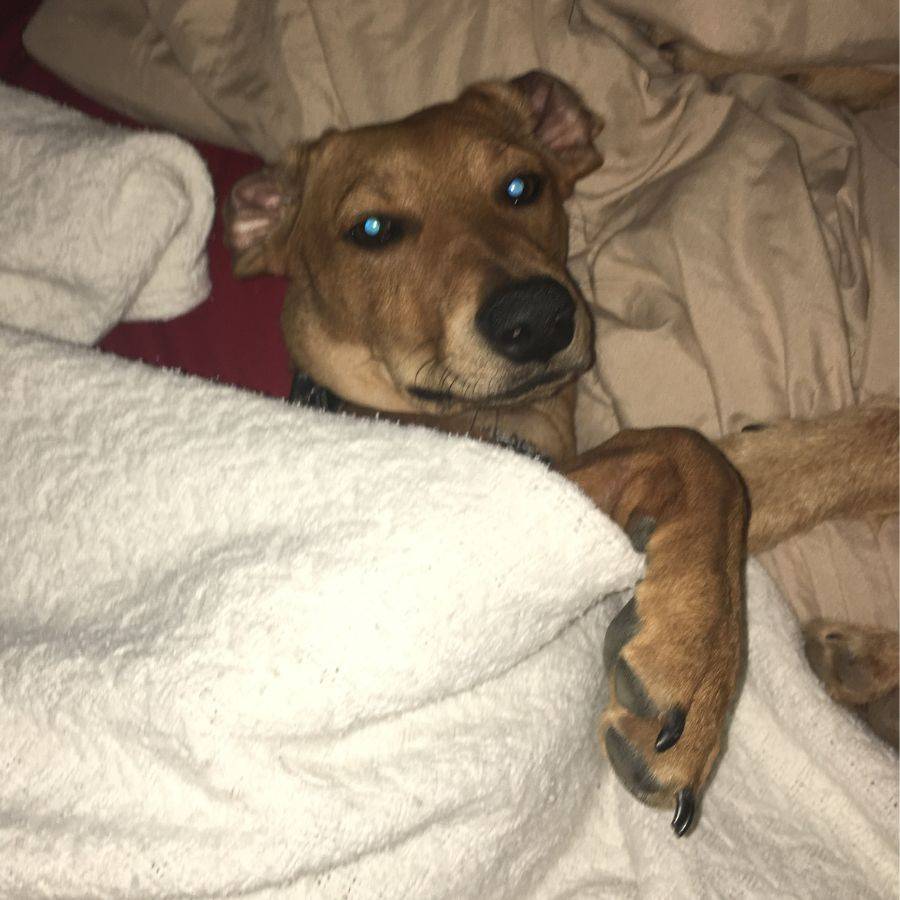 There is a $150 adoption/rehoming fee. Supplies and veterinary records will be included.
Questions about Boomer? Contact our Redbone Coonhound Mix dog rehoming team today.
Text "BoomerTX" to (888) 833-2128. 
No phone calls at this time, please.
We look forward to hearing from you!
---
All About Boomer – Redbone Coonhound Mix dog For Adoption in San Antonio TX
Name of Pet: Boomer
Location: San Antonio, TX, 78247
Type of Pet: dog
Breed of Pet: Redbone Coonhound Mix
Sex of Pet: Male
Age of Pet: 7
Spayed/Neutered?: Yes
Health Problems: No
Behavior Issues: No
Up To Date on Vaccinations: Yes
Gets along with cats: No
Gets along with dogs: No
Good with Children?: Yes
House Broken or Litter Trained?: Yes
Crate Trained?: Yes
Accessories Included: Crate, bed, collar, harness, leash, bone, and a bag of food.
Boomer's Personality
Sweet lovable Boomer was a rescue at birth. He le loves people and kids, but isn't a fan of cats. We have had him since his eight week old birthday. He loves cuddles, chilling on the couch with you, snuggling up to watch a movie or sleeping at the foot of your bed.
Boomer's Favorite Toys, Foods, Activities?
Boomer loves his chew bone and sticks of enormous size. He like chasing squirrels and running through the sprinkler! Blueberries are his favorite snack.
Cute Boomer Story:
My granddaughter was having a sleepover at my house. She is 4. She had a nightmare and woke up crying. Boomer curled up under her are and laid his head on her chest until she calmed down. She hugged that dog for hours. He would lift his head every now and then and lick her hand as if to say "I'm here. You're safe." It was the cutest thing ever!
Why is Boomer Being Rehomed?
We adopted him and his brother, who no longer get along, and it's not safe for them to be together outside their kennels (which the animal behavioral specialist said is normal and recommended re-homing him). Life in lockup isn't fair for him, so he needs a safe place where he can be spoiled and protected.
Boomer's Perfect Adoptive Home Will Be:
No cats! I would prefer he'd be an only dog so he gets all the love. Someone who just wants a dog to chill on the couch with. Boomer just wants to be a cuddling lap buddy. He would be a great companion for a home bound or for elderly person.
---
Boomer – Redbone Coonhound Mix dog For Rehoming in San Antonio TX
Boomer is a Redbone Coonhound Mix dog for private adoption by owner in San Antonio TX. Boomer is located close to the following towns and cities in TX, and can be adopted from anywhere within a reasonable distance.
Kirby TX,
Leon Valley TX,
Converse TX,
Live Oak TX,
Universal City TX,
Schertz TX,
New Braunfels TX,
Pleasanton TX,
Seguin TX,
Canyon Lake TX,
Hondo TX,
San Marcos TX,
Kyle TX,
Kerrville TX,
Lockhart TX.
Adopt this deserving Redbone Coonhound Mix dog in San Antonio TX today.