Yorkshire Terriers For Adoption Near You – Rehome or Adopt a Yorkie Dog or Puppy
Yorkshire Terriers for Adoption Near You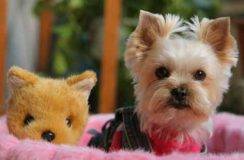 Rehome or Adopt a Yorkie Dog or Puppy Today
Yorkshire Terrier Yorkie Dog Rehoming Services
Pet Adoptions Network offers expert help in rehoming Yorkshire Terrier dogs and puppies throughout the USA and Canada. If you need help finding your tiny dog a good home safely, effectively and permanently, please request our dog rehoming services today!
Questions about our Yorkshire Terrier rehoming services? Click Here!
---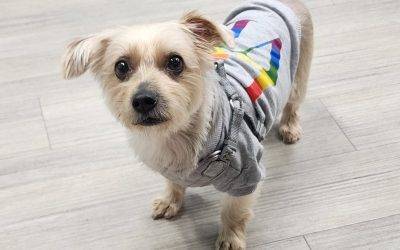 Meet Terry, a pre-loved Yorkshire Terrier dog available for adoption by owner in Montreal, Quebec. Terry is a seven-year-old male who weighs 14 pounds. He is an amazing dog who is easy to get along with, super friendly, well-behaved, and walks perfectly without a leash. Terry loves everyone and knows when his owners are stressed or upset, always staying by their side. Sadly, Terry's owners have to rehome him due to circumstances beyond their control. They are hoping to find a loving home for him, where he will be safe, happy, healthy, and well-cared-for. If you have the space in your heart and home for Terry, please consider giving him a forever home. He can't wait to show you the true meaning of unconditional love.
read more
Didn't Find the Dog of Your Dreams?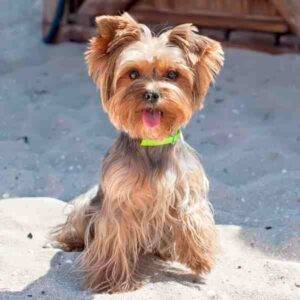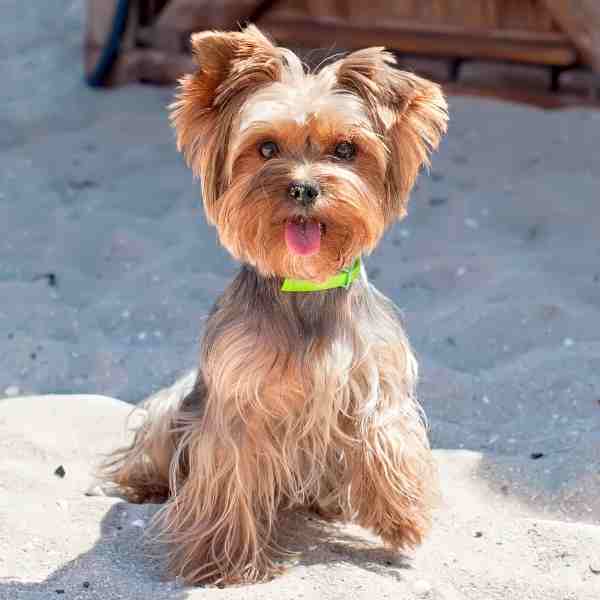 While we may not have a Yorkie to adopt near you right at the moment, we are constantly being asked to rehome these amazing tiny dogs.
Just fill out our waiting list form, and we will be happy to reach out to you when we have an available Yorkie for adoption near you.
Is the Yorkshire Terrier the Right Dog For You?
Wondering if the Yorkshire Terrier dog breed is the right choice for you? Read on!
 Yorkshire Terrier Facts
The Yorkshire Terrier is a toy size terrier dog breed that originated in Yorkshire, UK. The breed belongs to the terrier dog breed family.
Hypoallergenic Dog Breed: Yes
Life span: 13 – 16 years
Weight: 4 to 7 lbs
Height: 8 to 9 inches
Temperament: Intelligent, Bold, Independent, Confident, Courageous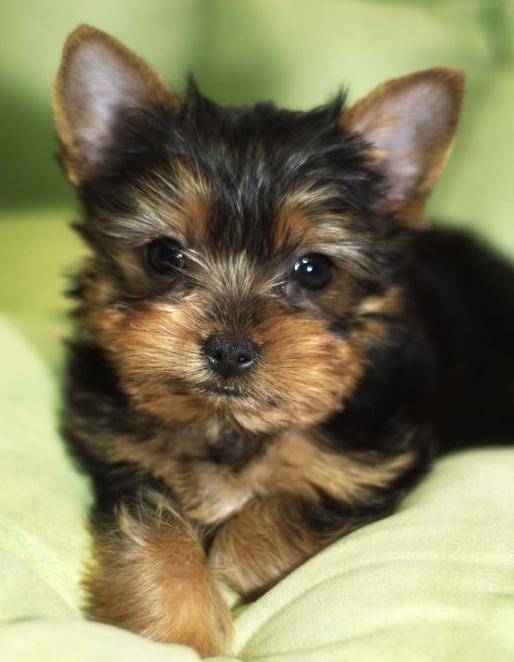 This is a very commonly asked question and yet, it is still not asked enough. Before purchasing a Yorkie puppy, one should first take their lifestyle into careful consideration. The Yorkshire Terrier is a very frail little dog and does not do well in a household with children (both from risk of injury as well as the noise tending to make them very nervous and excitable).
One must also be very careful of the Yorkie with other pets, such as larger dogs that can injure him, accidentally, during play.  Yorkies and cats are not always a good idea. Your Yorkie will make your cat's life a living hell with constant barking and chasing.
Yorkies are often difficult to socialize, as well. They tend to be very nervous and high strung, which commonly makes them yappers or prone to nip.
Left alone for long periods of time, this breed can also be highly destructive and frequently suffers from Canine Separation Anxiety.
Of course, for many, the good outweighs the bad and the Yorkshire Terrier is worth it. Known to be very affectionate towards their owners as well as being considered to be an ideal pet for those who are allergic to pet dander, it all depends on your lifestyle and the dog you choose in the end. Take your time and pick wisely, and you're sure to find a wonderful pet with lots of love to share.
Adopt a Yorkshire Terrier Dog or Yorkie Puppy on Pet Adoptions Network!
Thinking of adopting a Yorkshire Terrier dog or puppy? Pet Net helps unite Yorkie owners who can no longer care for their companions with dog lovers looking to add a wonderful pre-loved Yorkshire Terrier to their lives. Find Yorkshire Terriers for adoption near you throughout the USA and Canada on Pet Net. Yorkie rehoming and adoption.