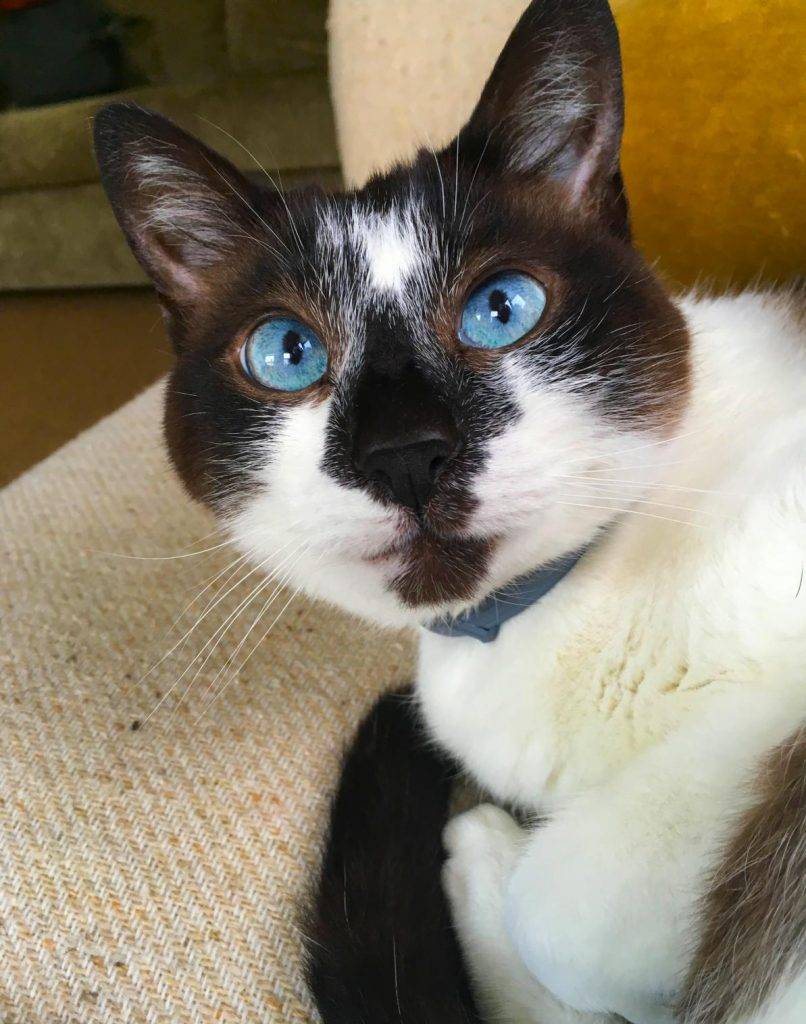 Seattle WA – Zelda is a healthy, beautiful purebred Snowshoe Siamese cat for adoption in Seattle, WA. Zelda is shy when she first meets people, but once she gets to know you, there is no cat more affectionate and people-friendly. Zelda is in good health and has been spayed. She is an indoor-only cat, so has not had recent vaccinations.
Zelda, along with her best friend, Leia, a gorgeous Tortoiseshell cat, are being rehomed by their owner. She is having a difficult time giving the cats her time and attention with a very busy career requiring frequent travel and very long hours. She is hoping to find the cats a loving home, preferably as a bonded pair, where they will be given the time, attention, love and care that they need and very much deserve. They are best suited for an adults-only home with no other pets.
Supplies and vet records will be included. Please offer Zelda and Leia the home they deserve together.
Meet Zelda – Snowshoe Siamese Cat For Adoption in Seattle WA
[button link="https://pet-net.net/adopt-a-pet/" size="large" variation="hotpink" align="center"]Request to Meet Zelda and Leia Here [/button]
There is a $100 adoption/rehoming fee to adopt both cats together. All supplies and vet records will be included.
---
All About Zelda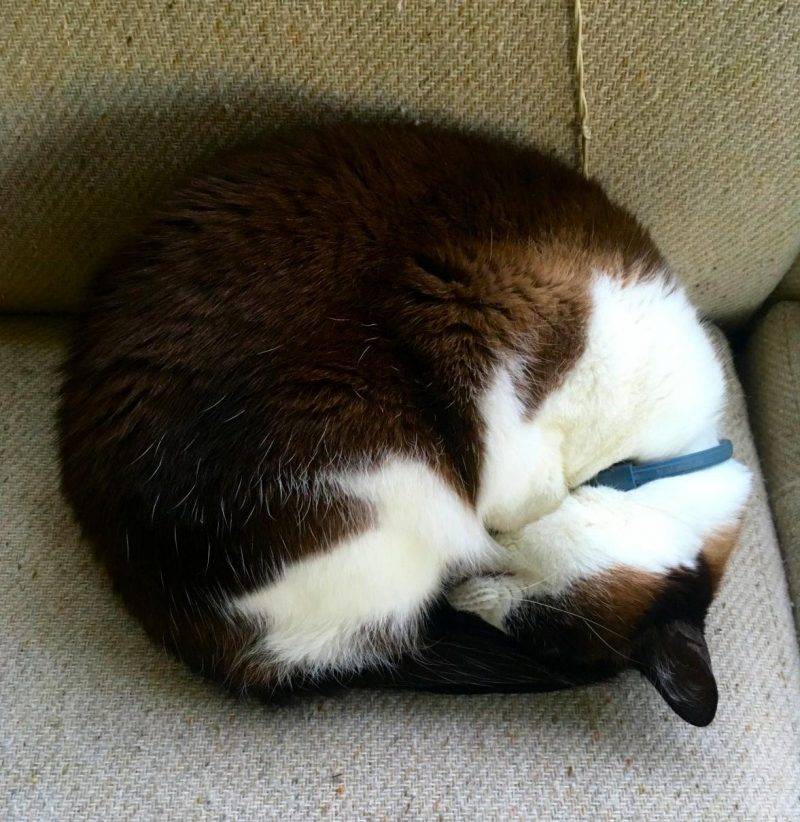 Location: Seattle, WA, 98107
Type of Pet: Cat
Breed: Snowshoe Siamese
Age: 5 years
Color/Coat Type: white/grey/black
Size: 9 lbs
Health Issues: no
Behavior Issues: Very cautious when she first meets new people. Given time and space, she warms up and is very affectionate and people-friendly. She is afraid of children and other pets.
Zelda is:
Spayed
Zelda gets along with:
Adults
Personality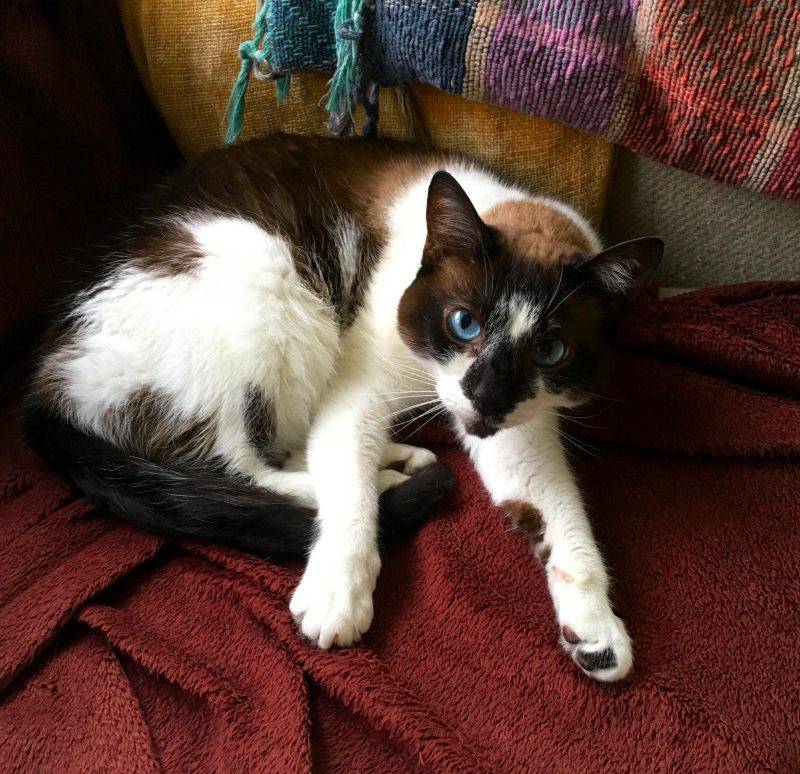 She can be cautious and skittish; she takes time to warm up to new people and hides from anyone/anything new for a while. Once she warms up, however, she is quite the lap snuggler. She is very mellow and spends most of her day lounging around the house in her favorite napping spots, but also has a sassy side and loves to play. She loves attention and will often nudge your hand if she thinks you should be petting her (so, all the time).
Food and Diet
Zelda is currently on Other
1 cup Trader Joe's dried cat food (ocean catch) every night between 8-10 pm. However, she has tried a variety of foods, both soft and hard, and has never been a picky eater.
Reason For Rehoming
I have been working very long hours (12 hour days, 4 days a week) and traveling more. I also have been moving a lot and have had various roommates. I think she would be happier in a stable, quiet, forever home.
How to Adopt Zelda and Leia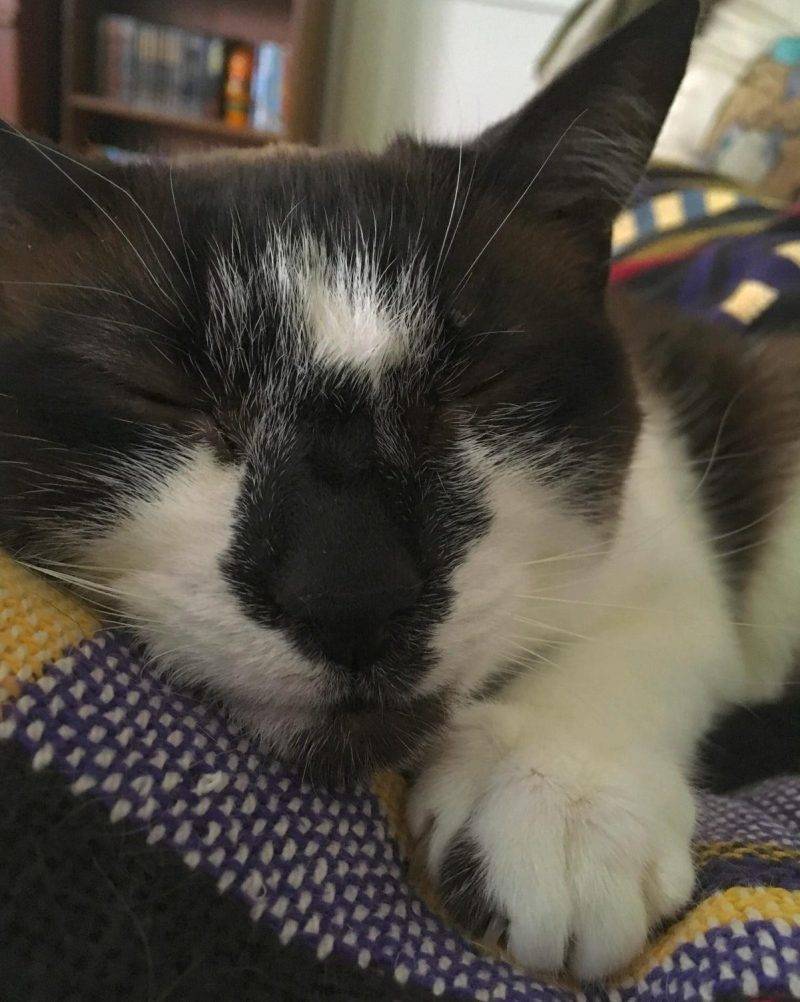 If you would like to consider offering Zelda and Leia a loving, forever home together, please fill out our Request To Meet A Pet form here:
https://pet-net.net/adopt-a-pet/
Once received, we will contact you to discuss your request and set up a mutually convenient time to meet Zelda, Leia and their owner in their home.
Zelda is a purebred Snowshoe Siamese cat for adoption with her bonded sister, a Tortoiseshell cat for adoption in Seattle WA, and near Mercer Island WA Mercer Island WA Bellevue WA White Center WA Kirkland WA Burien WA Newcastle WA Tukwila WA Renton WA Shoreline WA SeaTac WA Lake Forest Park WA Redmond WA Kingsgate WA Kenmore WA Sammamish WA Yesler Terrace WA Belltown WA Capitol Hill WA Madrona WA Broadway WA Queen Anne WA Broadmoor WA Mount Baker WA North Broadway WA Madison Park WA South Seattle WA Ross WA Youngstown WA Wallingford WA Edgewater Park WA West Seattle WA Georgetown WA Victoria BC. Adopt Zelda and Leia today.