Adorable Aussiedoodle Dog for Adoption in Greer South Carolina – Adopt Buddy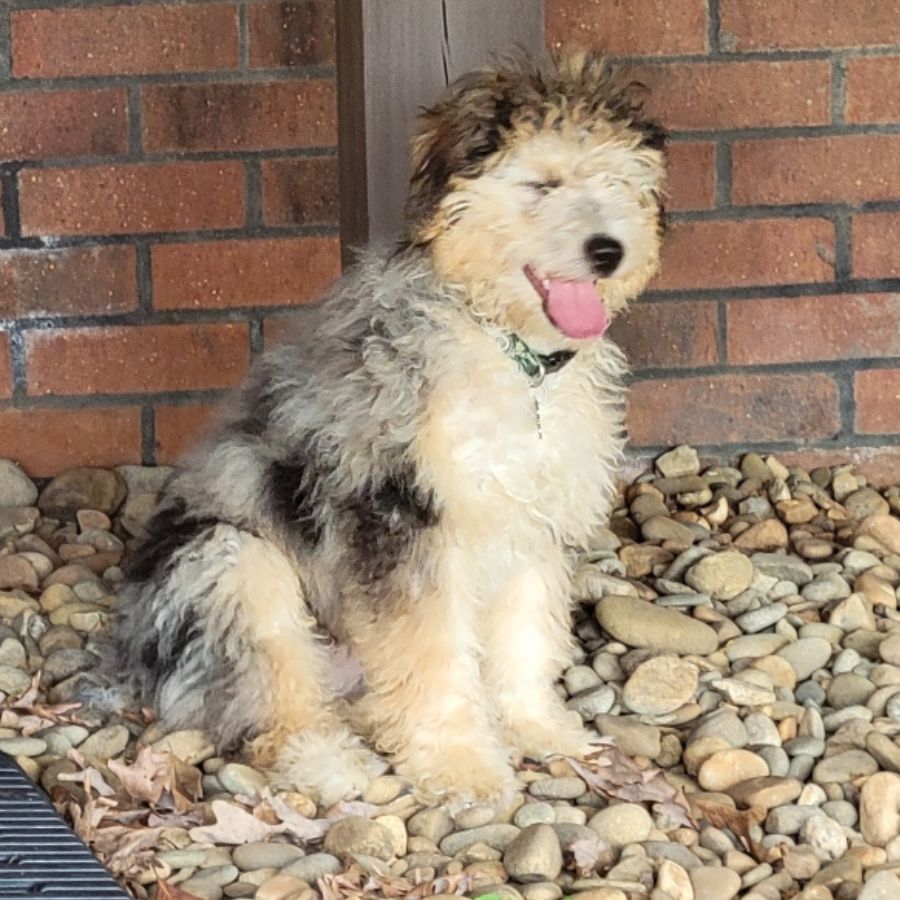 Looking for a Aussiedoodle dog for adoption in Greer, South Carolina? Buddy would love to be considered for the position of your cherished family companion.
---
Meet Name | About Pet | Personality | Why Rehoming? | Location | Adopter Requirements | How to Adopt
---
Meet Buddy – Pre-Loved Aussiedoodle dog For Adoption by Owner in Greer South Carolina
Buddy is a Male Aussiedoodle dog for adoption to a very loving home in or near Greer, South Carolina. This very special dog is 1 year old and weighs 36 pounds. Buddy has been fixed, fully vaccinated, and crate-trained. He is doing well with learning commands and will thrive with continued training. Social and playful, Buddy is a wonderful young dog who will capture your heart with his sweet yet scruffy face. A "ready to love dog," all Buddy needs is lots of attention and affection to become the most delightful dog in South Carolina.
5 Amazing Things About Buddy:
-Very handsome
-Loyal
-Friendly
-Loves to play outside
-Loves to play with other dogs
Buddy's owners are very sad to have to rehome their cherished dog, but circumstances beyond their control have made rehoming a must-do. Changes in the family dynamics are making it necessary for Ronin to find a wonderful new home.
Buddy's owners are hoping to find the right home for their cherished dog, where this deserving dog will be loved unconditionally and kept safe, happy, healthy and well-cared-for.
If you have room in your heart and home for this deserving Aussiedoodle dog, then please offer Buddy a loving, forever home today. Buddy can't wait to show you the true meaning of unconditional love.
---
How To Adopt Buddy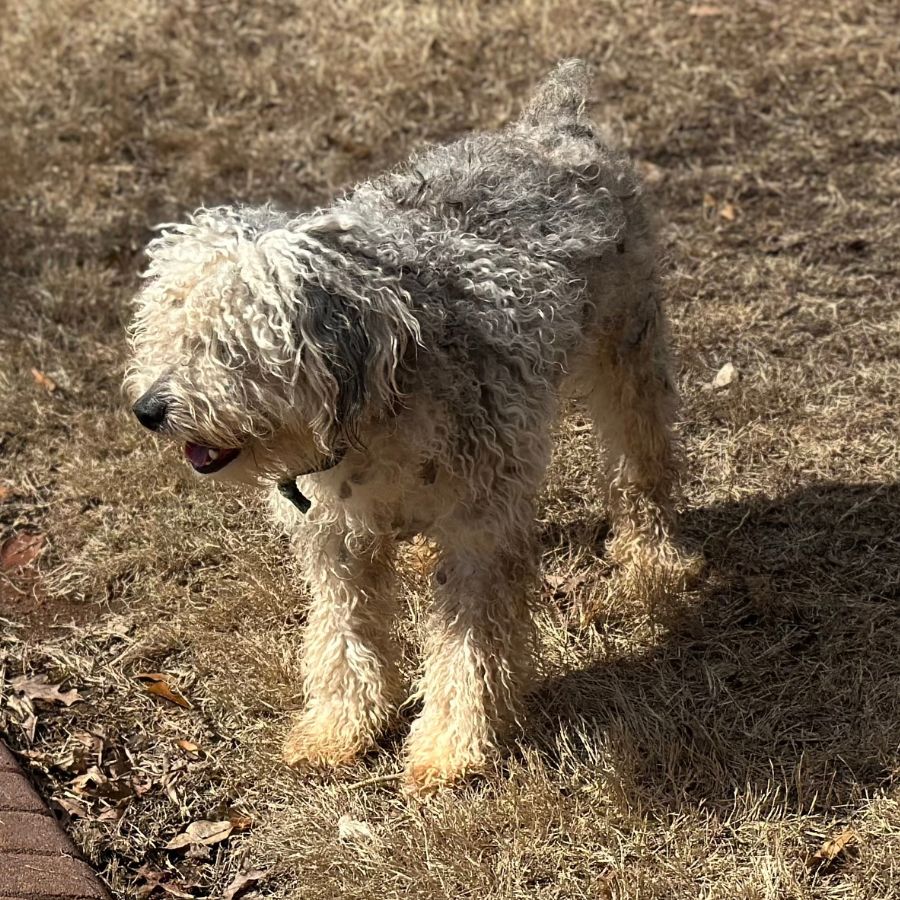 Please fill out our online meeting request form via the button below. Once your application is received and reviewed, our staff will ask the pets owner to reach out to you and arrange a meeting.
There is a $150 adoption/rehoming fee. Supplies and veterinary records will be included.
Questions about Buddy? Contact our Aussiedoodle dog rehoming team today.
Text "BuddySouth Carolina" to (888) 833-2128. 
No phone calls at this time, please.
We look forward to hearing from you!
---
All About Buddy – Aussiedoodle dog For Adoption in Greer South Carolina
Name of Pet: Buddy
Location: Greer, South Carolina, 29650
Type of Pet: dog
Breed of Pet: Aussiedoodle
Sex of Pet: Male
Age of Pet: 1 year old
Spayed/Neutered?: Yes
Health Problems: No
Behavior Issues: No
Up To Date on Vaccinations: Yes
Gets along with cats: Unknown
Gets along with dogs: Yes
Good with Children?: Yes
House Broken or Litter Trained?: Yes
Crate Trained?: Yes
Accessories Included: Crate
Buddy's Personality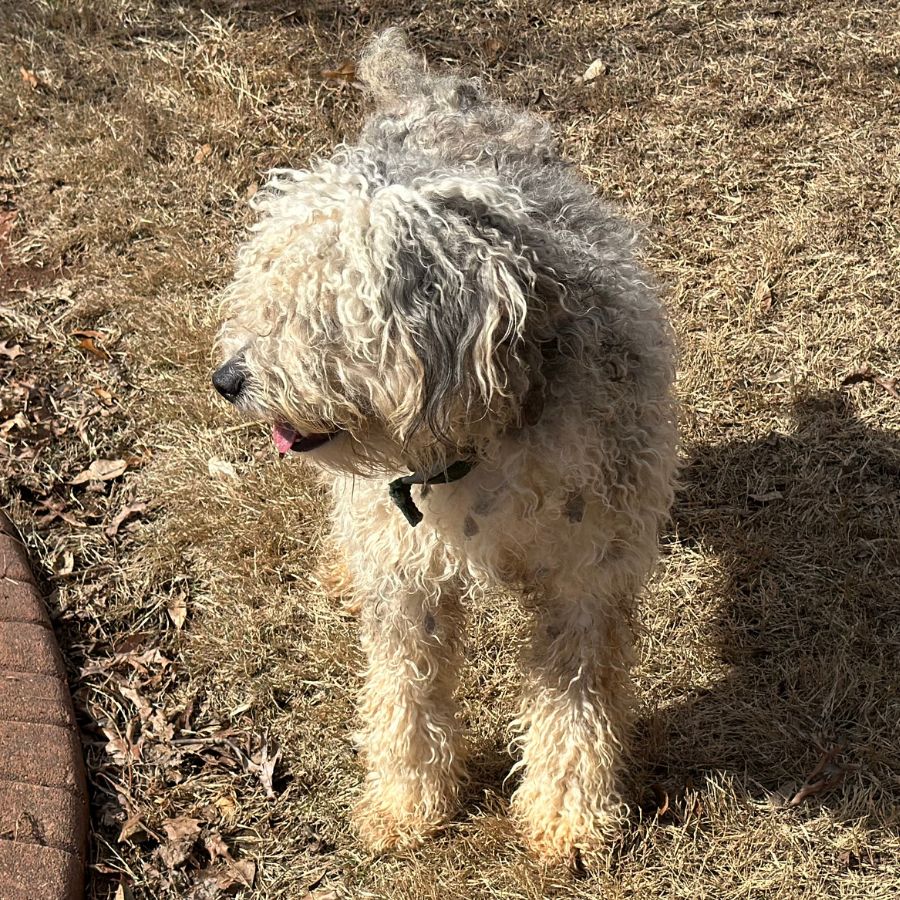 Very happy and full of energy! Loved to jump and play.
Buddy's Favorite Toys, Foods, Activities?
Buddy loves playtime and treats.
Cute Buddy Story:
When he wants to play, Buddy will give puppy dog eyes!
Why is Buddy Being Rehomed?
Changes in the family's needs are making it difficult for Buddy to get the attention he deserves.
Buddy's Perfect Adoptive Home Will Be:
Someone who will love him and take good care of him!
---
Buddy – Aussiedoodle dog For Rehoming in Greer South Carolina
Buddy is a Aussiedoodle dog for private adoption by owner in Greer South Carolina. Buddy is located close to the following towns and cities in South Carolina, and can be adopted from anywhere within a reasonable distance.
Taylors SC,
Wade Hampton SC,
Greenville SC,
Mauldin SC,
Berea SC,
Simpsonville SC,
Parker SC,
Gantt SC,
Spartanburg SC,
Easley SC,
Hendersonville NC,
Laurens SC,
Gaffney SC,
Union SC,
Clinton SC.
Adopt this deserving Aussiedoodle dog in Greer South Carolina today.