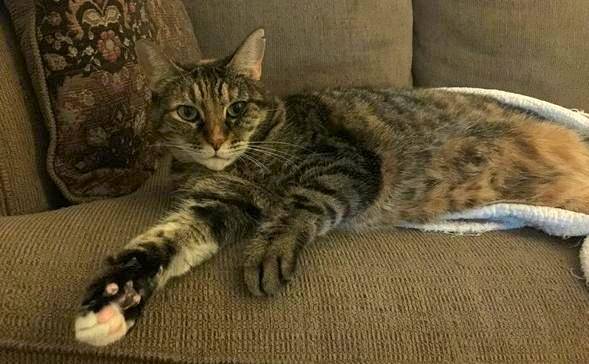 Meet Libby – Tabby Cat For Adoption in Dallas Texas
[button link="https://pet-net.net/adopt-a-pet/" size="large" variation="hotpink" align="center"]Request to Meet Libby Here![/button]
There is a $25 adoption/rehoming fee. Supplies and vet records will be included.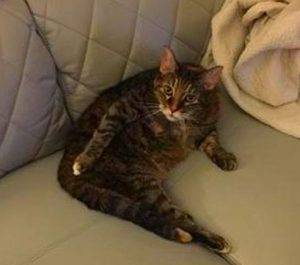 Libby is a love! This adorable 13 years young female tabby cat is as cuddly as they come. She is a beautiful girl, with her brown tabby coat accented with white and gold. She has amazing green eyes and the most melodious mew. Spending time with this lovely senior cat is divine.
Sadly, her owner is faced with the very difficult situation of having to find Libby a loving new home. Her fiance is very allergic to cats, and despite trying so many different things, living with a cat is giving him terrible asthma and congestion. There is no other choice than to rehome Libby.
Libby is a cat that is very easy to love. She is low-maintenance and gives back far more than she receives. She is very laid back and gentle and kind with children. She is the ultimate lap cat.
Libby has no health issues. She is spayed and up to date on her shots. Libby will be rehomed with her vet records and all supplies. Please offer this sweet older tabby cat a loving home today.
---
All About Libby – Senior Tabby Cat For Adoption in Dallas Texas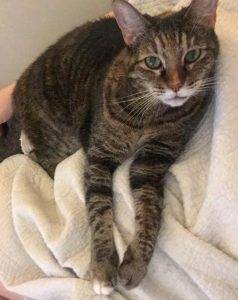 Location: Dallas, TX, 75287
Type of Pet: Cat
Breed: Tabby
Age: 13
Color/Coat Type:
Size: Small
Health Issues: No
Behavior Issues: No, she is very sweet and loving
Libby is:
Spayed, Fully vaccinated, Litter Trained
Libby gets along with:
Babies, Toddlers, Small Children, Older Children, Strangers
Personality
Very mild tempered. Loves to lay in your lap and get petted. She is very sweet.
Food and Diet
Libby is currently on Other
She eats wet food
Reason For Rehoming
My fiancé is extremely allergic to her
How to Adopt Libby – Senior Tabby Cat For Adoption in Dallas Texas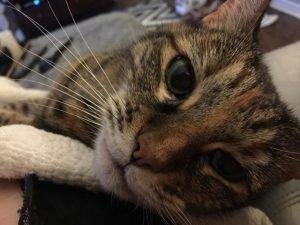 If you would like to consider offering Libby a loving, forever home, please fill out our Request To Meet A Pet form here:
https://pet-net.net/adopt-a-pet/
Once received, we will contact you to discuss your request and set up a mutually convenient time to meet Libby and their owner in their home.
Libby is a Tabby Cat For Adoption in Dallas TX near , Adopt Libby today.